Newsflash: I finally tried a food delivery service. I've been offered many times to try a food delivery service and I always declined. But HelloFresh caught my attention at a great time seeing as I was trying to control my portions and I thought that this would help me out. #smartmove
Heres' a few reasons why I loved HelloFresh! 
-I didn't have to think about "what to make for dinner".
-I didn't have to buy the groceries involved
-I didn't have to chop, peel or slice
-Indeed it helped me with portion control
-I didn't forget an ingredient!
The outside of the box that was delivered to me, sums it up beautifully!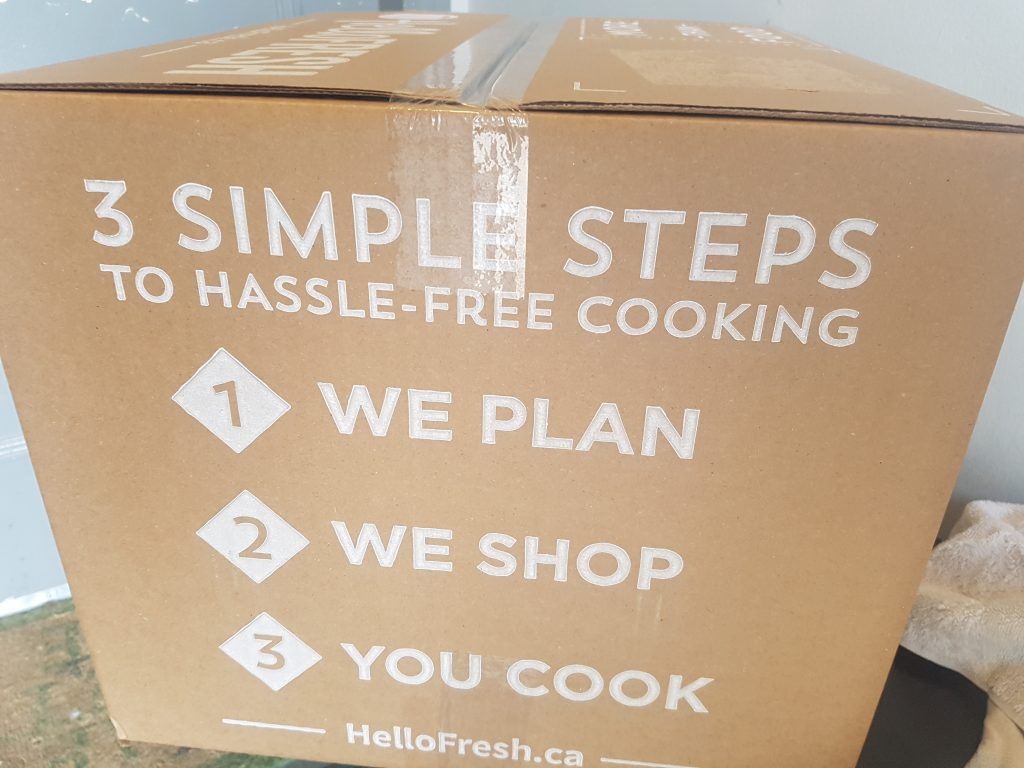 HelloFresh is now delivering their healthy and convenient meal kits from coast to coast, to help all Canadians answer that age-old question: "What's for dinner?".  I don't know about you but I battle this question on a regular basis!!
Inside the above box contained everything I needed in 3 convenient boxes – all labelled beautifully as well as a well designed recipe booklet. I also loved these boxes fit conveniently into my fridge!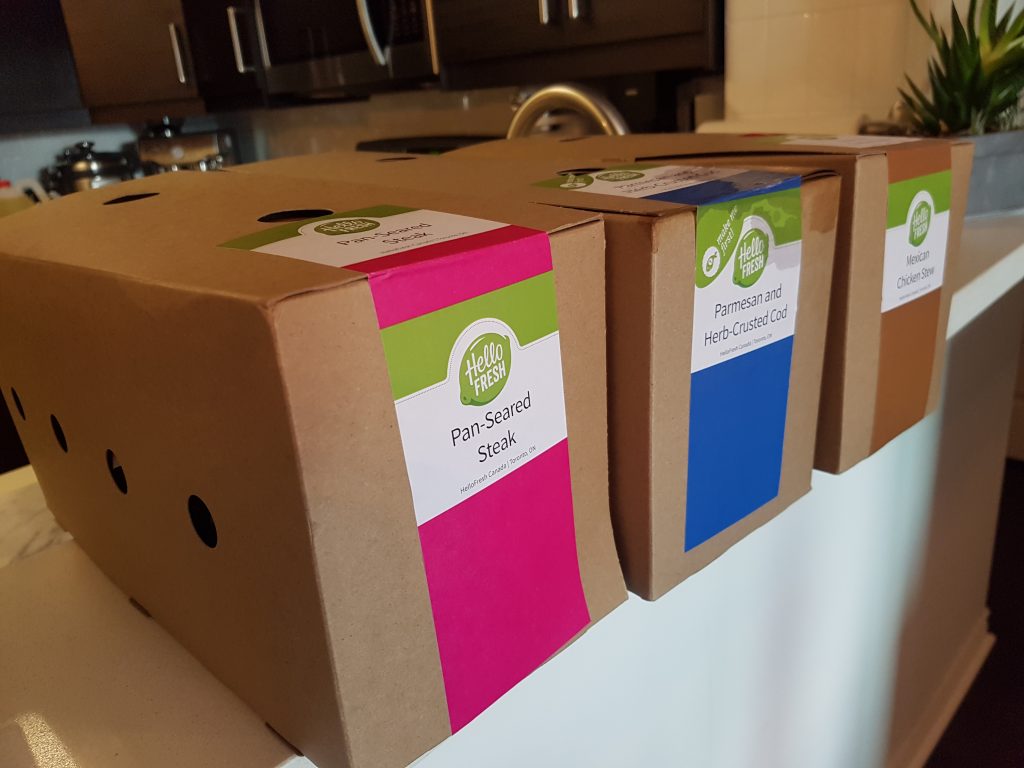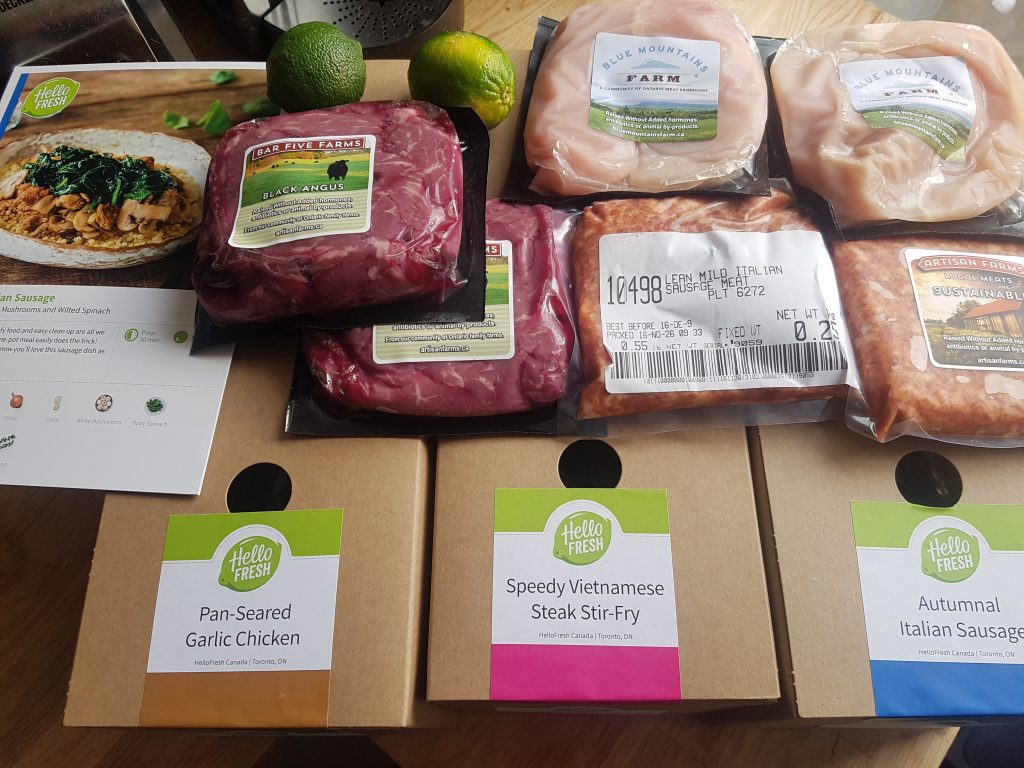 Inside the boxes I found EVERYTHING I needed for the recipe. I was also impressed with the meat/fish selection that was sourced locally.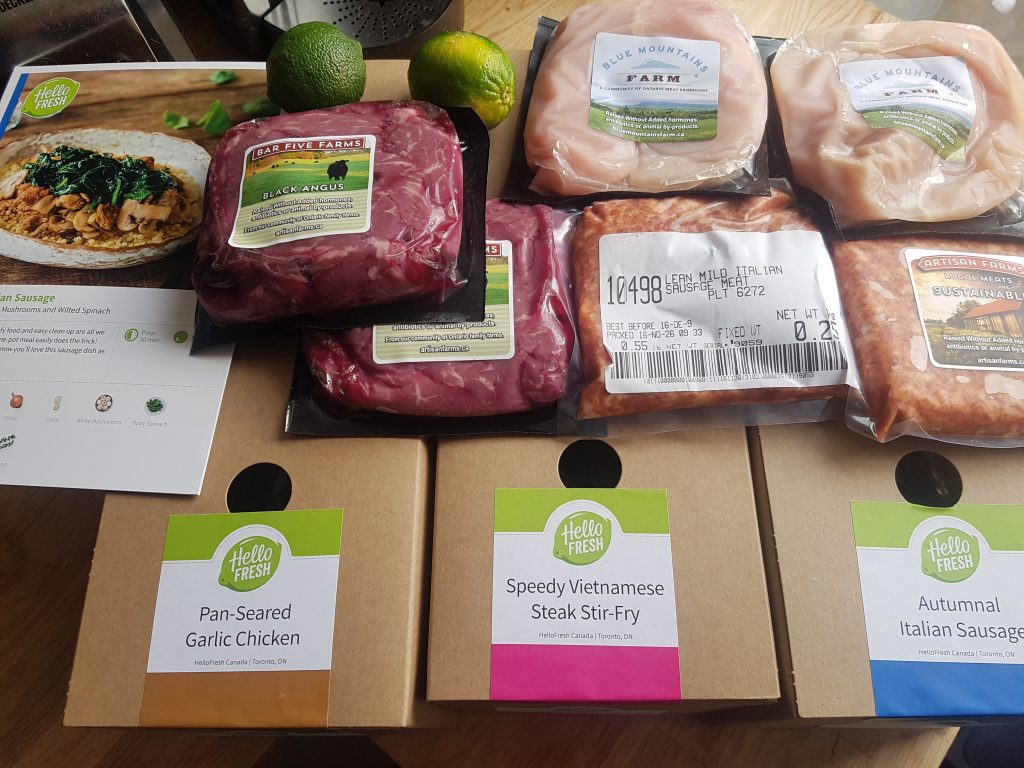 Then came the fun part to actually cook dinner,  knowing that I didn't have to go grocery shopping or that I forgot an item at the grocery store (story of my life).
Here's one nights dinner – Autumnal Italian Sausage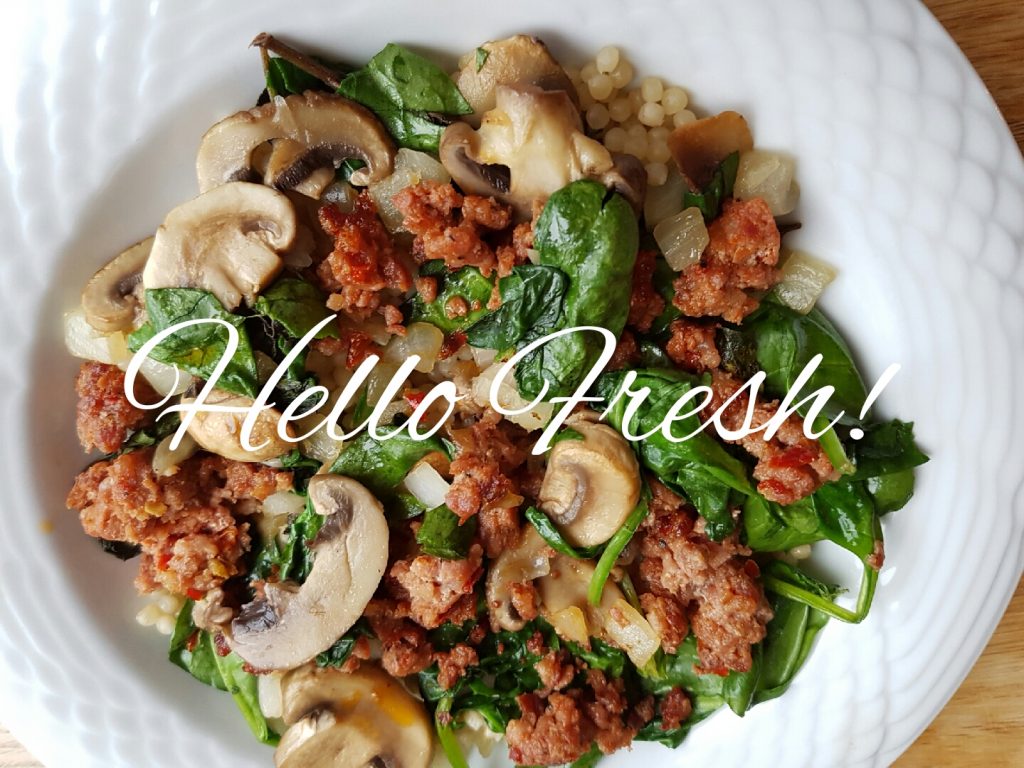 Here's a photo of another nights dinner – Parmesan Crusted Cod with Roasted veggies.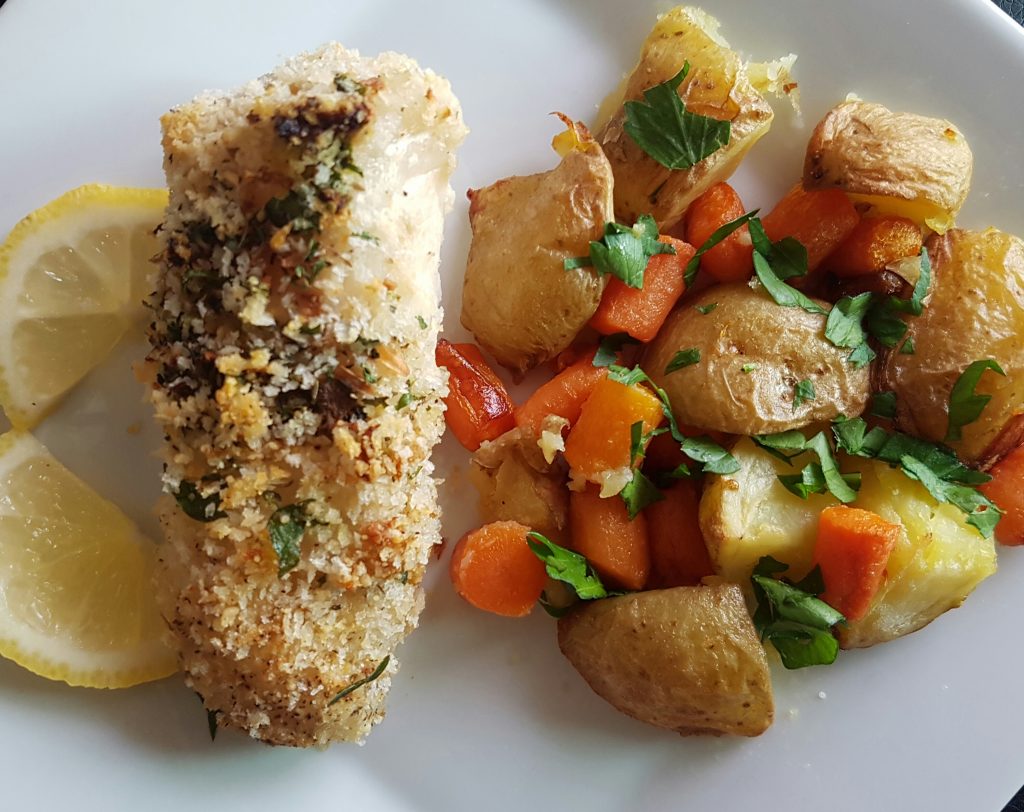 There's only two aspects of the service that I didn't like:
-the lemongrass that was involved with one recipe was pretty powerful.
-the amount of packaging involved however I'm not sure there is anyway around this.
HelloFresh is just perfect for anyone who is stretched for time or just wants to have a break from buying groceries all time and thinking about whats for dinner.
Hope you give it a try one day. I'm sure many of you are tired after cooking and entertaining over the holidays. I also think this would be a great gift for a new parents or for senior citizens who no longer drive. Yes – gift certificates are available.
For more information:
Website: Www.HelloFresh.Ca
Instagram/Twitter: HelloFreshCA
Disclosure: HelloFresh provided me with a complimentary meal delivery service however all opinions are my own