Back in December, (Friday Dec 21st to be exact)  I went to Kensington Market to celebrate the Winter Solstice. I went last year and thought it was quite the event so I made a point of returning to celebrate the shortest day of the year once again!
After marching down Augusta and witnessing the huge bonfire it was time to EAT something (and warm up). I had just bought a $10 for $5 deal on Buytopia for Dr. Augusta's Samitorium and figured it was a really good time to use that deal! Not to mention, I was walking right by it. PERFECT.
The restaurant is located on the north west corner of Augusta and Dundas St. West (602 Dundas St W) and is one of those very casual restaurants. It's a spacious restaurant with a long bar and a few stools so you can sit and enjoy your sandwich. It's sparse but clean and exactly the type of cheap and cheerful restaurant I like!!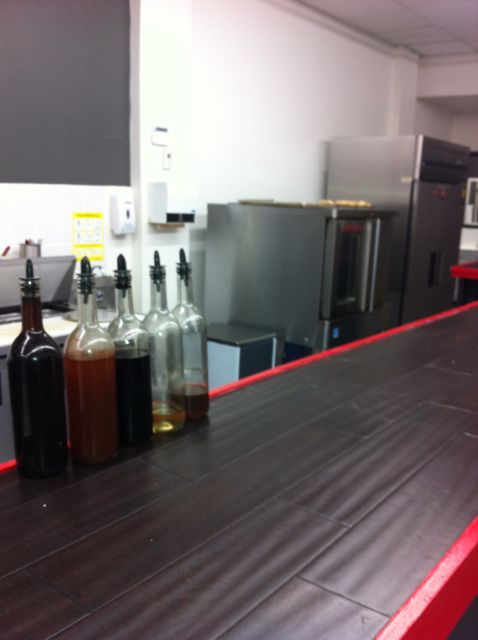 I ordered a sandwich  (the shrimp po' boy) and managed to get a quick photo of it after I ate half. (silly me). I didn't have my good camera either so please forgive the less-than-beautiful-photo. But please oh-please visit their facebook page for great quality photos that reflects the food that they are serving.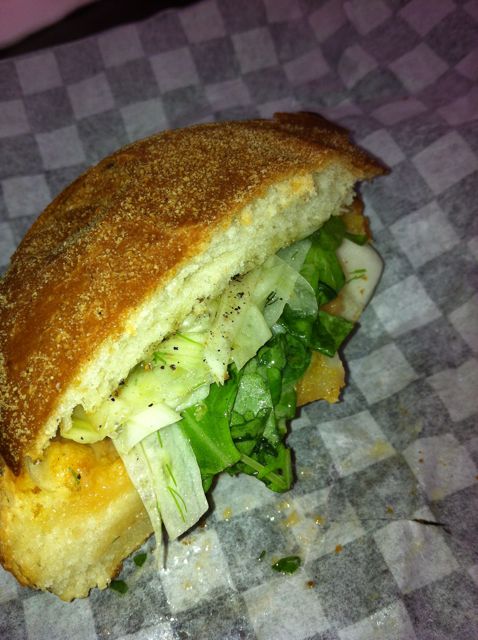 While inhaling my sandwich, I got the chance to speak to both of the owners behind the bar.
Two friendly guys who know what they are doing in the kitchen as my sandwich was flavorful with just the right amount of everything.
I was also super impressed that they were making their own sodas too and can't wait to return in the summer for a float.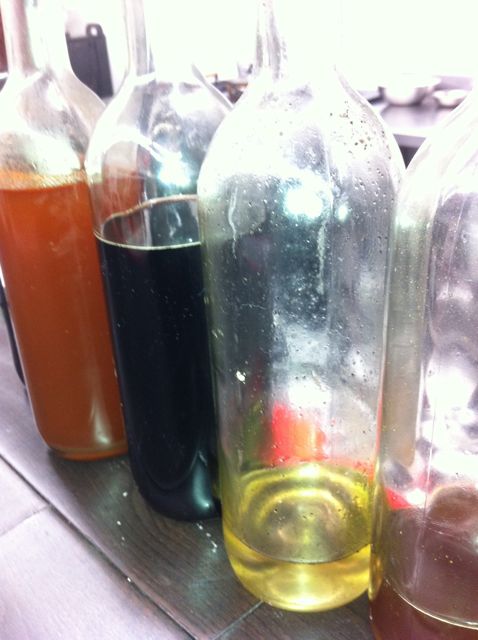 Next time you are craving a sandwich, make sure to check out Dr. Augusta's Samitorium.
For More Info:
Dr. Augusta's Samitorium 602 Dundas St. W,  Toronto (647) 748 5522