I've just returned from a "girls night out" where we checked out a new restaurant that is conveniently located right next to St. Lawrence Market. It's called  Market Street Catch. Please note that the owner  also owns Buster's Sea Cove which is located inside of St. Lawrence Market.  This is code for "this will be a great place to order fish".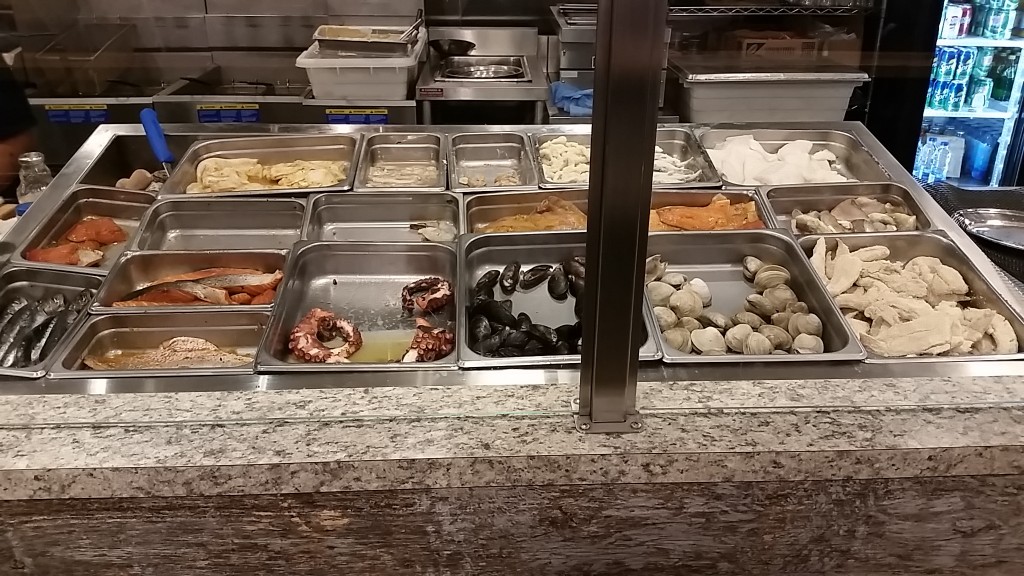 I love the fact that it's an open kitchen and you can see the fish that's going to be in your meal!!
As for the menu – it's listed on the wall. Here's PART of the menu. Not sure why I only took one photo ..forgive me!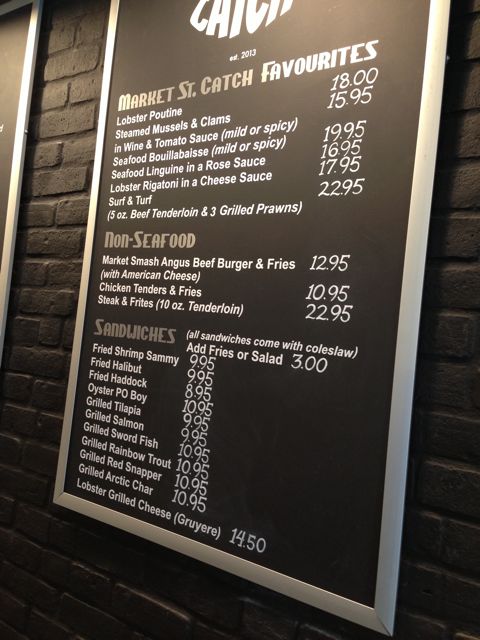 I couldn't decide what to order so I asked the manager. He recommended the grilled octopus and he was right – it was perfectly grilled. Not chewy  or tough at all!! I ordered it on a salad but you could order it with fries too.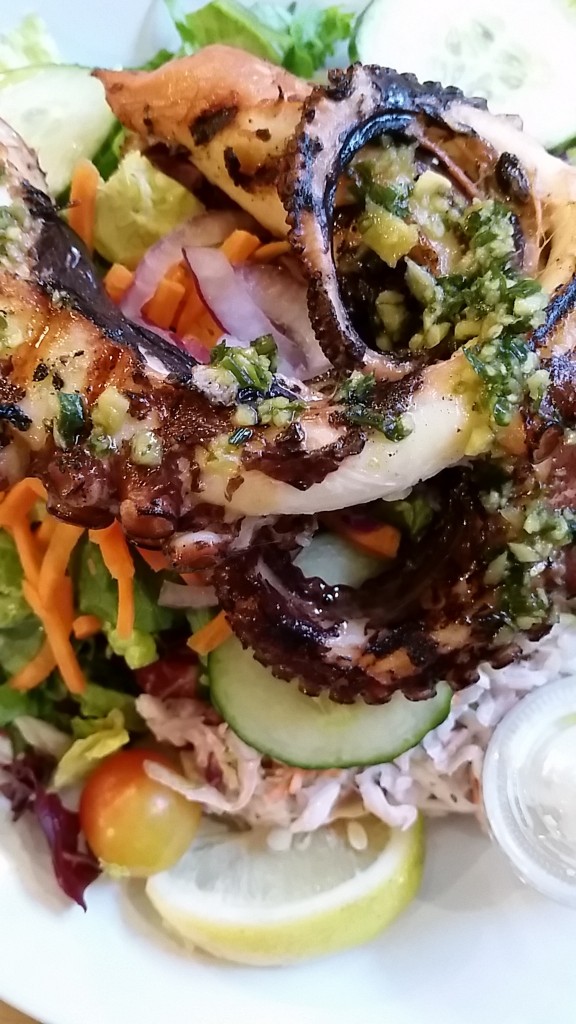 My friend, ordered the fish taco and she was pretty happy with her meal too.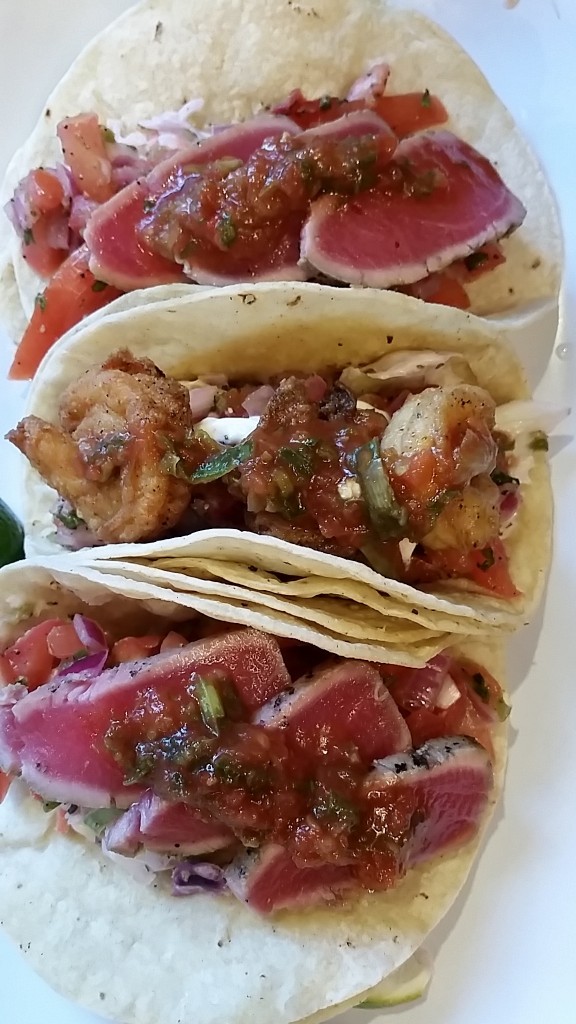 Next time you are in the mood for fish – this would be an ideal restaurant.
For more information:
Market Street Catch, 14 Market St, Toronto ON 416 363 2020
Twitter: @marketst_catch
Facebook: www.facebook.com/makretstreetcatch
Website: www.marketstreetcatch.com