My road trip adventures continue but this time my  adventure was in a cozy Hyundai Elantra.
To be honest, I wasn't sure I was going to like driving a sedan but it turns out that I loved it. It handled well, had all the right bells and whistles and still had the power I needed to accelerate. Not to mention…a very smooth ride.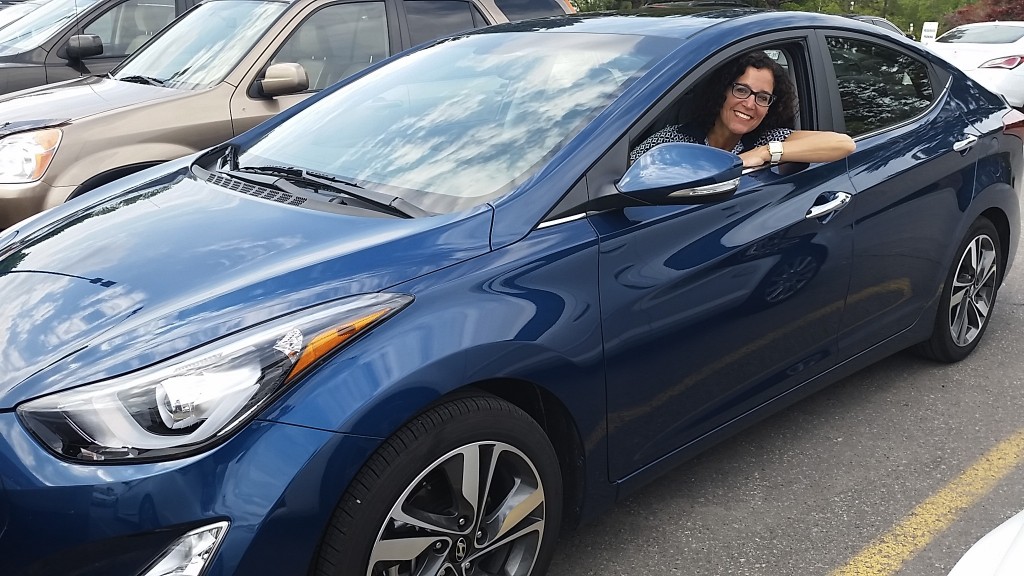 I drove the Elantra (happily) all the way to Ste. Anne's Spa.…which is just east of Toronto. In a little over an hour I was happily staring at these beautiful grounds.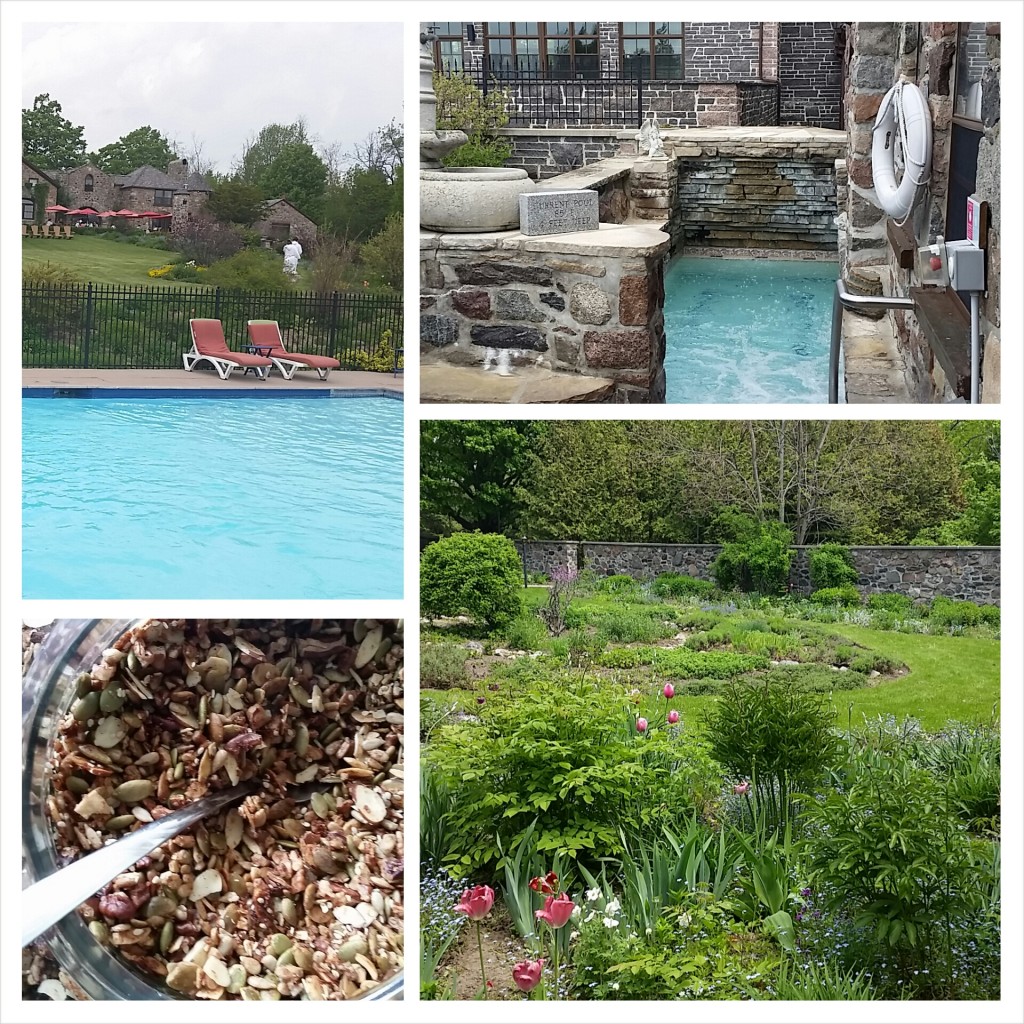 After touring the property, we checked into our STUNNING and SPACIOUS room. This was a real treat for me to actually stay overnight as previously I'd only been for a day visit. Please note, that my last visit was two years ago and there has been numerous renovations and upgrades. ie newly decorated rooms, new gym, and a new gluten free bakery too.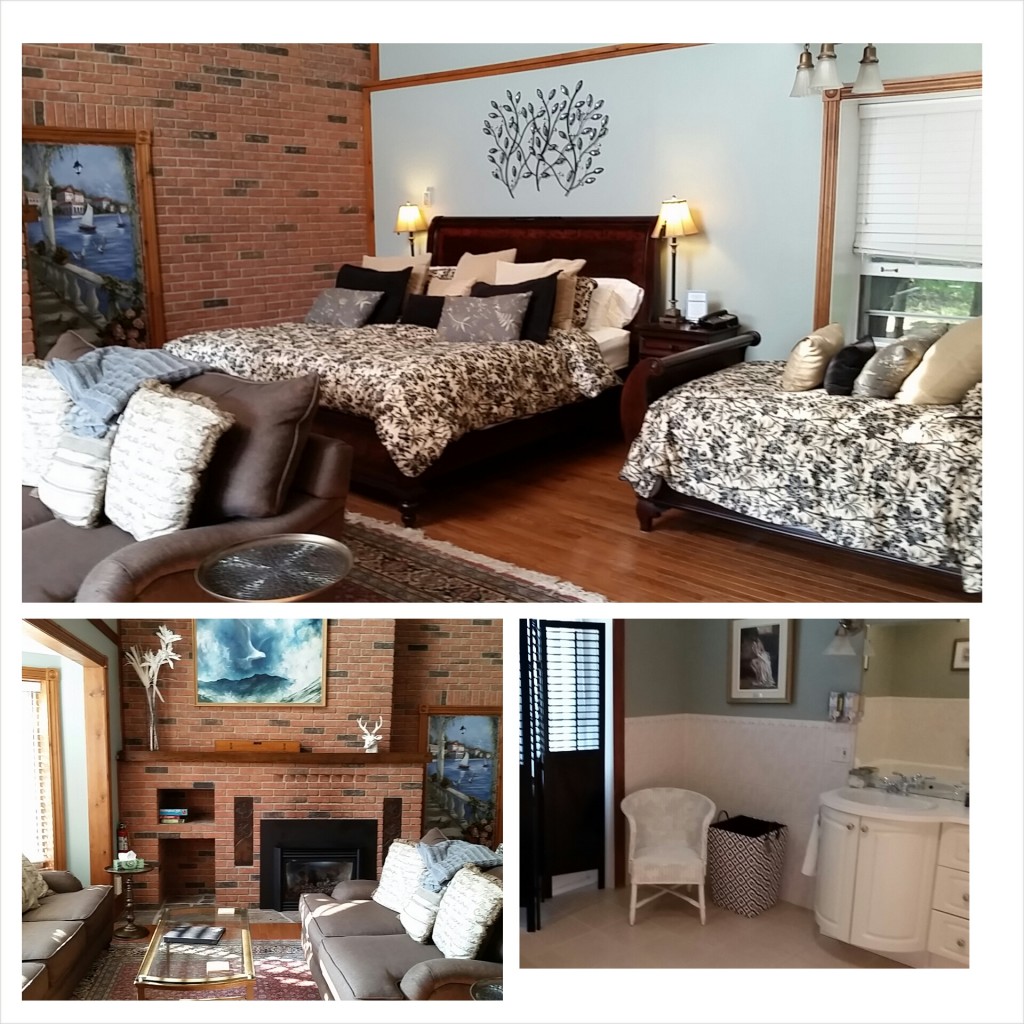 I was treated to 3 beautiful meals (which I enjoyed in my robe) and afternoon tea as well (which I enjoyed in my robe).
One of the perks about staying at  Ste. Anne's is that IT"S PERFECTABLY ACCEPTABLE TO BE IN YOUR ROBE AT ALL TIMES. Yup – I wore my robe for 24 hours and it was DA best feeling. I'm actually kicking myself that I didn't buy it. (note to self: next time)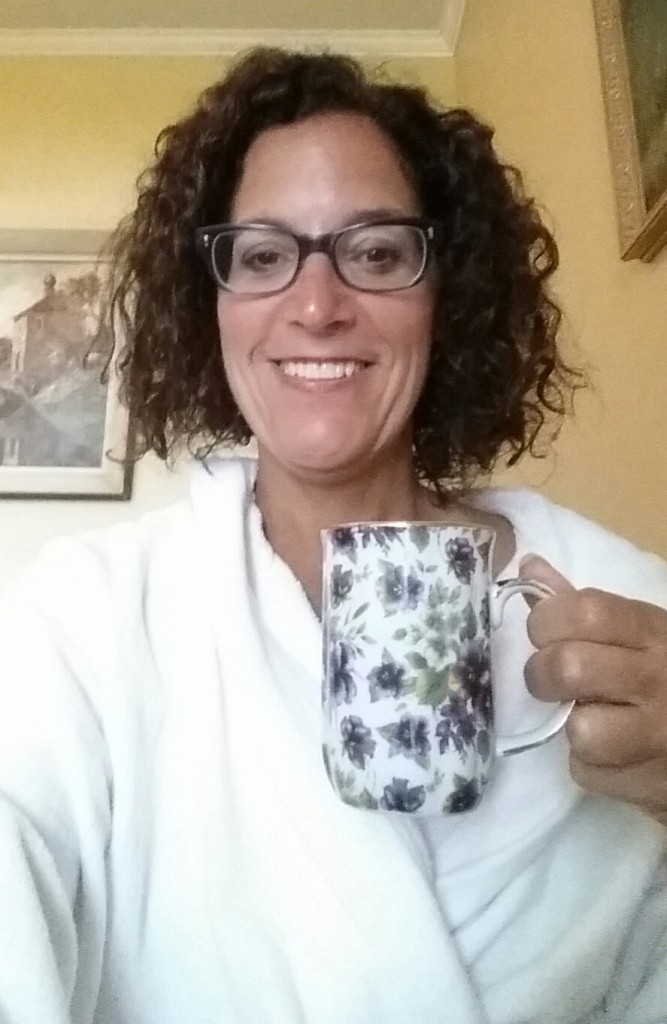 The only disadvantage to wearing a robe for 24 hours is that it prevented me from taking out a bicycle to enjoy the rolling hills that surround this property!!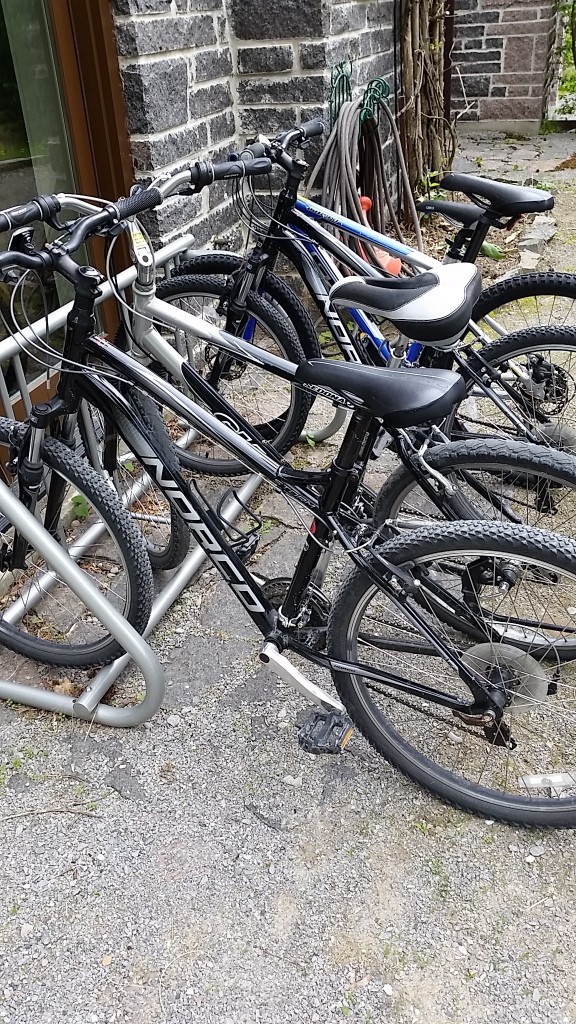 Naturally I enjoyed a spa treatment as well. My tummy was happy (due to the delicious food) and now my skin was happy too due to the seaweed body masque that I experienced.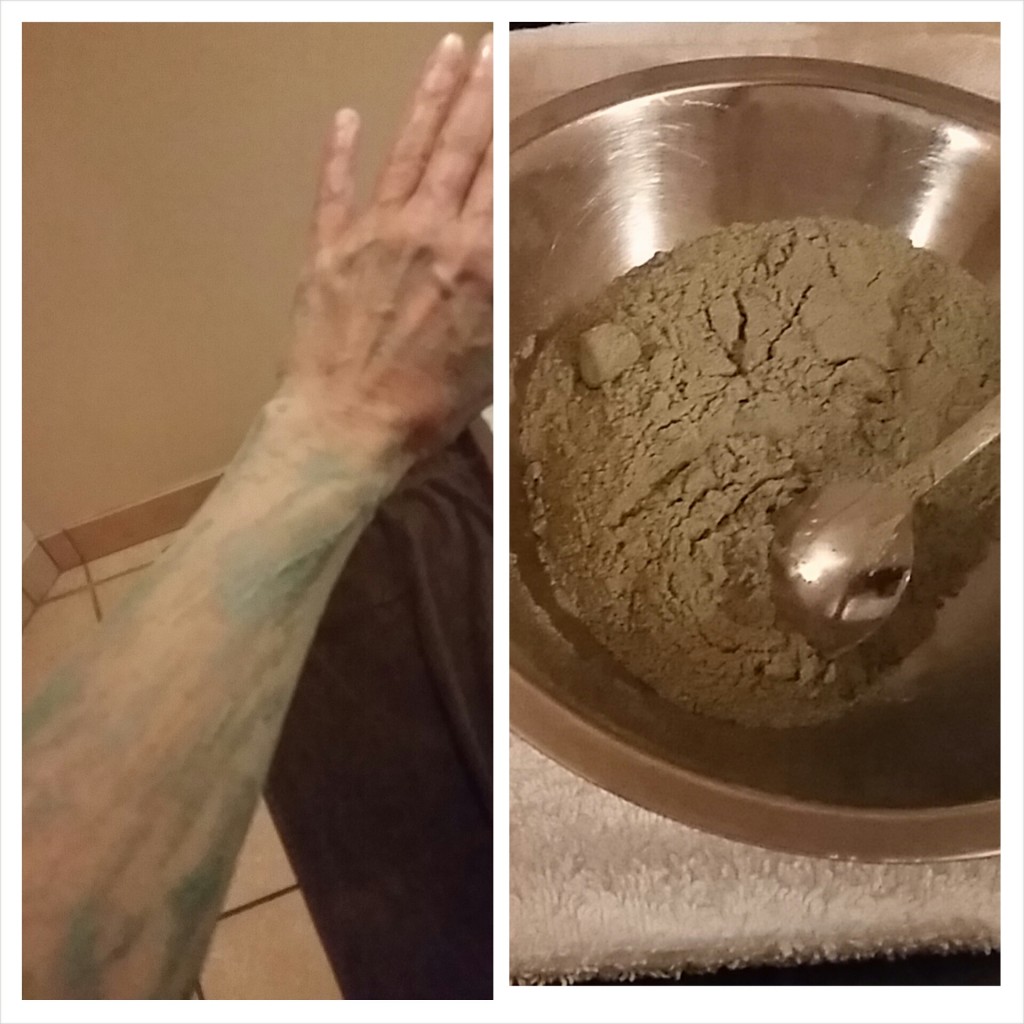 I drove back to Toronto very well rested, well fed and relaxed. My 24 hour stay at Ste. Anne's Spa was superb – on every level – the service, the food, the spa, grounds and accommodations.
The Elantra continues to impress me as I haven't had to fill up the gas tank for the whole week. Sweet!!
For more information:
Ste. Anne's Spa 1609 Massey Rd, Grafton ON
Phone: 1 888 346 6772
Twitter; @steannespa
Twitter: @hyundaicanada
Disclosure: My trip to Ste. Anne's Spa, as well as the Hyudai Elantra, were both provided to me, however all opinions are my own