A few weeks ago I received an invitation to a media event at Mata Petisco Bar and I have to be honest…I didn't reply in a timely fashion as I wasn't sure if I was going to like South American Cuisine. At the last minute, I quickly replied "Can you please squeeze me in?". I'm ever so grateful that I changed my mind.
The restaurant is located at 1690 Queen St. West and just opened recently. (errr…in time for the World Cup).
Here's what I inhaled!
Top photo: Cheese Bread and Lobster Pastel; Bottom Right: Corvina Ceviche with Maple Candied Sweet Potato, Celery & Lime Marinate & Fresh Cilantro.  Bottom Left: Smoky Crispy Chicken Hearts w/Cauliflower Puree & Ancho Chili Oil.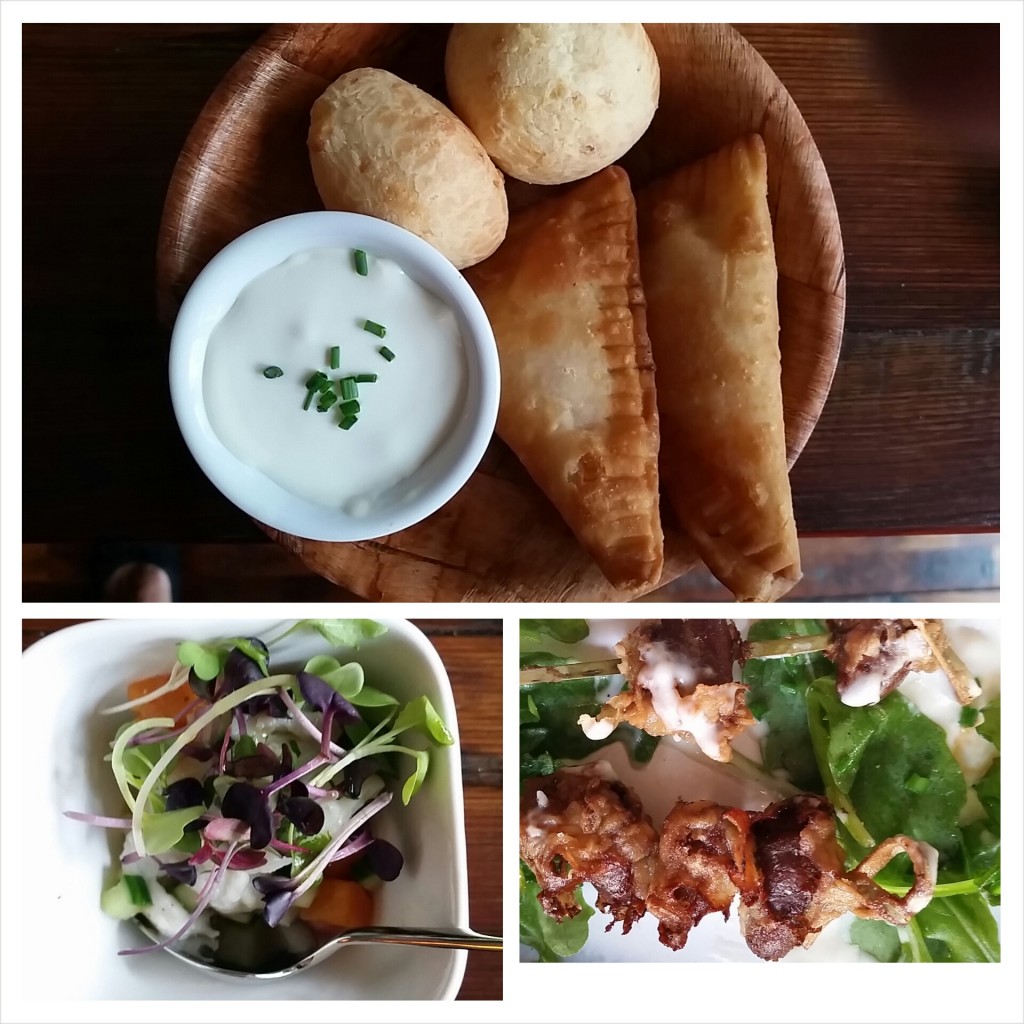 The meal continued….
Top left photo: Grilled Octopus w/Hearts of Palm Puree, Raspberry & Balsamic Reduction & Taro Root Crisps, Bottom Left: Beef Cheek Poutine w/Casava Frites, Fresh Curds & Scallions. Right Photo: Picanha Sliders w/ Cachaca Carmelized Onions, House Made Catupiry Cheese & Malagueta Pepper Aioli.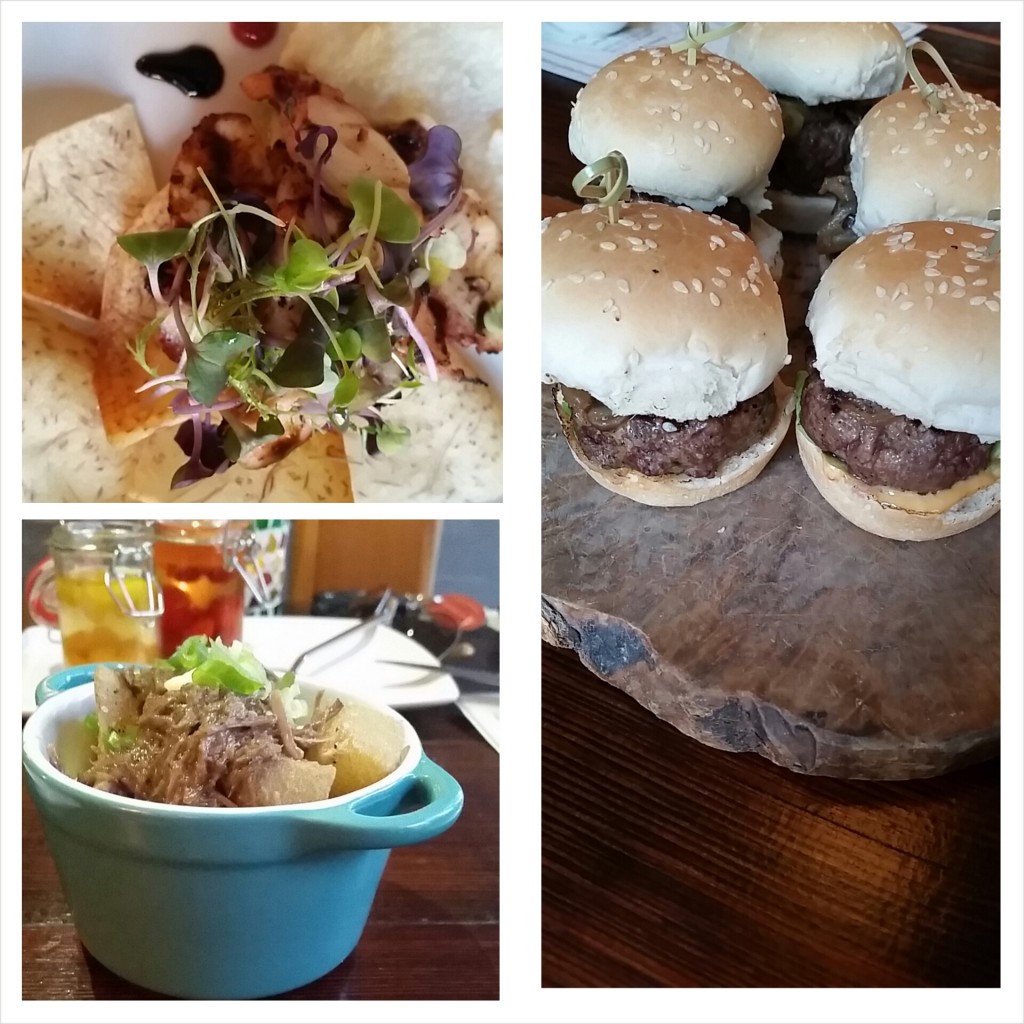 I was enamoured by these small jars of HOT sauce which I put on everything…ok not everything but close to it.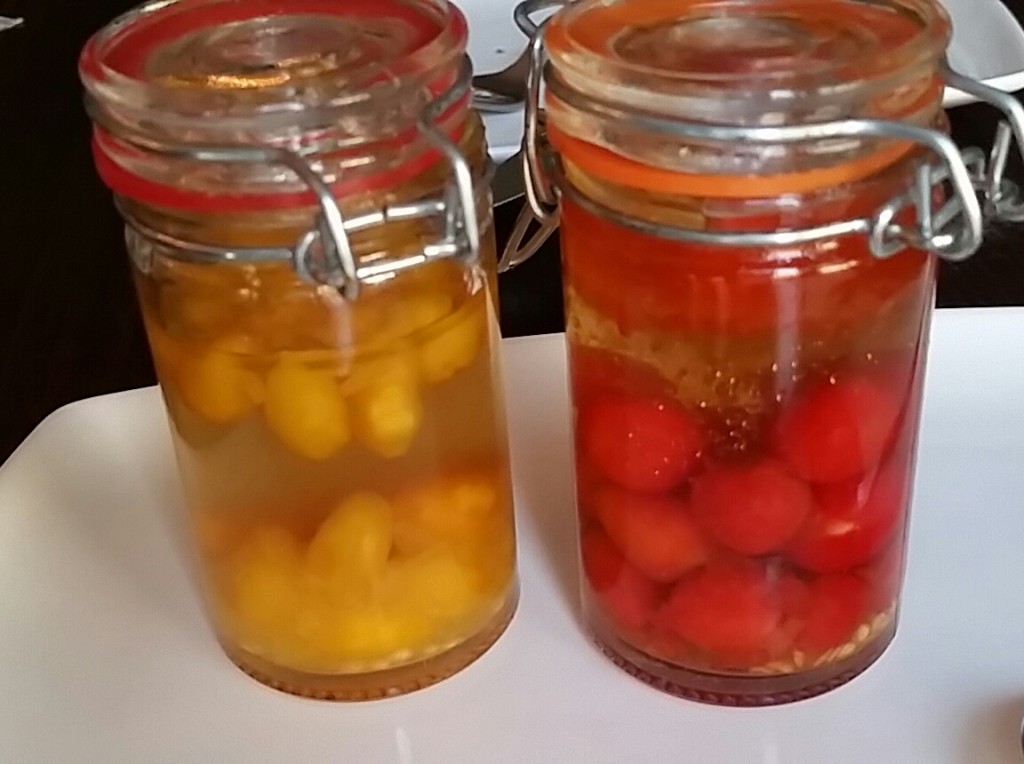 If you asked me to nail down my fav dishes…here ya go: a) the crispy chicken hearts, the grilled octopus and the beef cheek poutine. Yum..Yum..and more Yum.
Hope you get a chance to check out this restaurant soon.
For more information.
Mata Petisco Bar….1690 Queen St. West, Toronto (647) 691 0234
Hours: Tuesday to Thursday 5 pm to 10 pm, Friday and Saturday 5 pm to 11 pm
Twitter: @MatabarTO