I know..I know….I've posted three restaurant reviews in a row. I promise next week there will be NO restaurant reviews K? However bear with me for my last restaurant review K? I attended a media event for Portland Variety and they really nailed it with some spectacular presentation and flavours. Not to mention…they serve coffee that is WICKED.
Ok let's start from the beginning.
The front of the restaurant serves breakfast (coffee and pastries etc) …take out lunches (sandwiches etc) and after work there is this INCREDIBLE spread of  tapas.  I mean INCREDIBLE…with incredible prices too. There's also dinner!!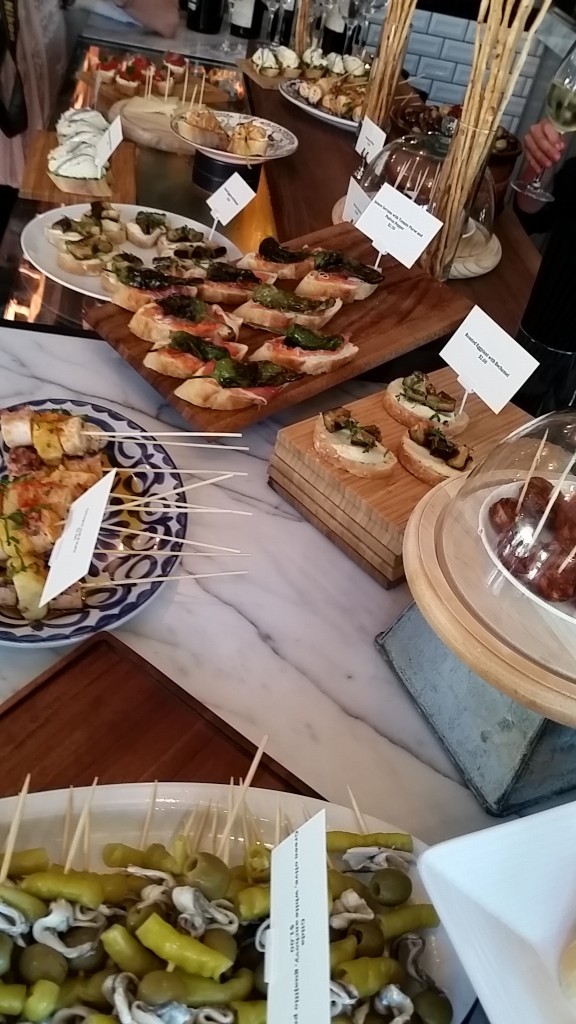 Now let's talk about the food that is served during dinner. Top Left:  Chickpeas in a creamy sauce, Top Right: Smoked Octopus, Iberico Chorizo, Smoked Tomato, Olive Oil, Lemon. Bottom Left: Crispy Pork Rinds that I wrapped up and put in my purse (no joke).  Bottom RIght: House Made Ricotta with Honey, Hazelnuts and Pear
I'm in love with all the sauces. I could marry them!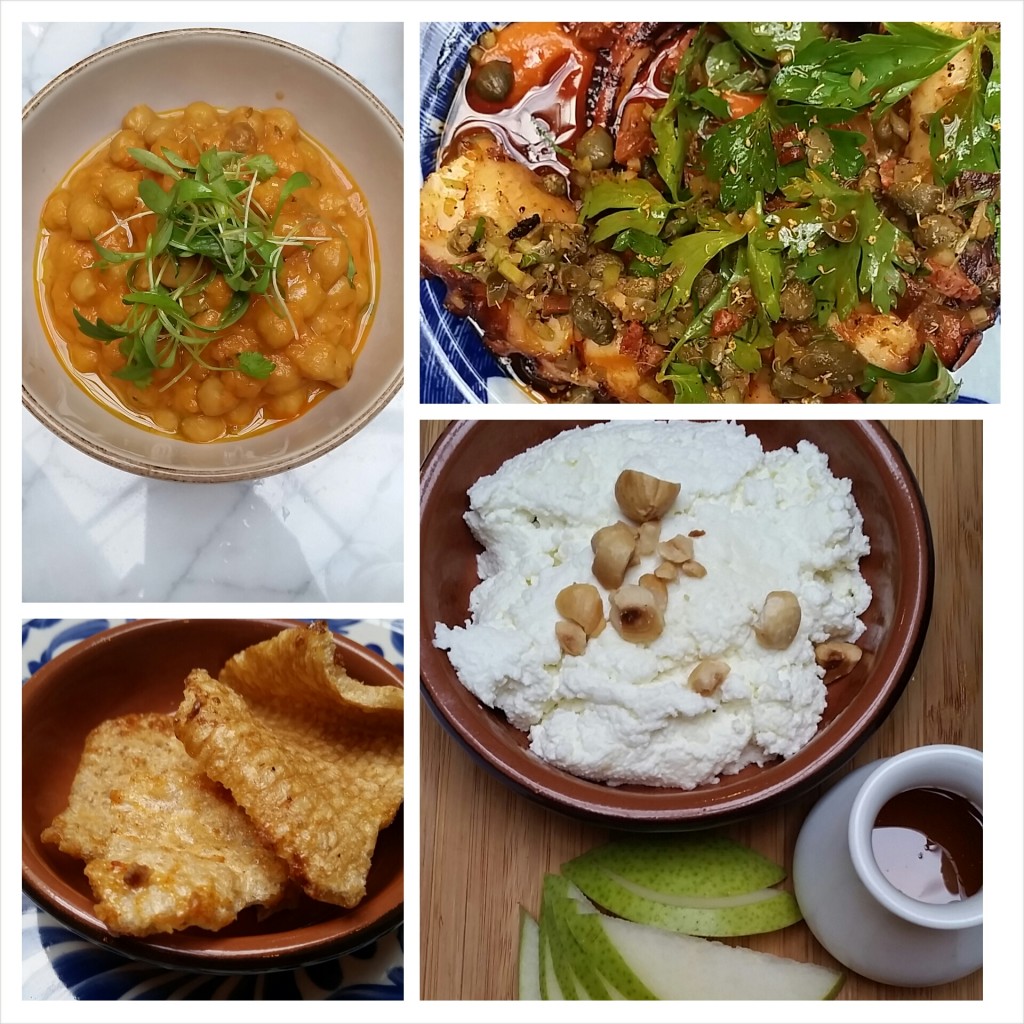 I didn't taste any of these cocktails but I sure did want to take a photo of them. One drink was prettier than the next drink!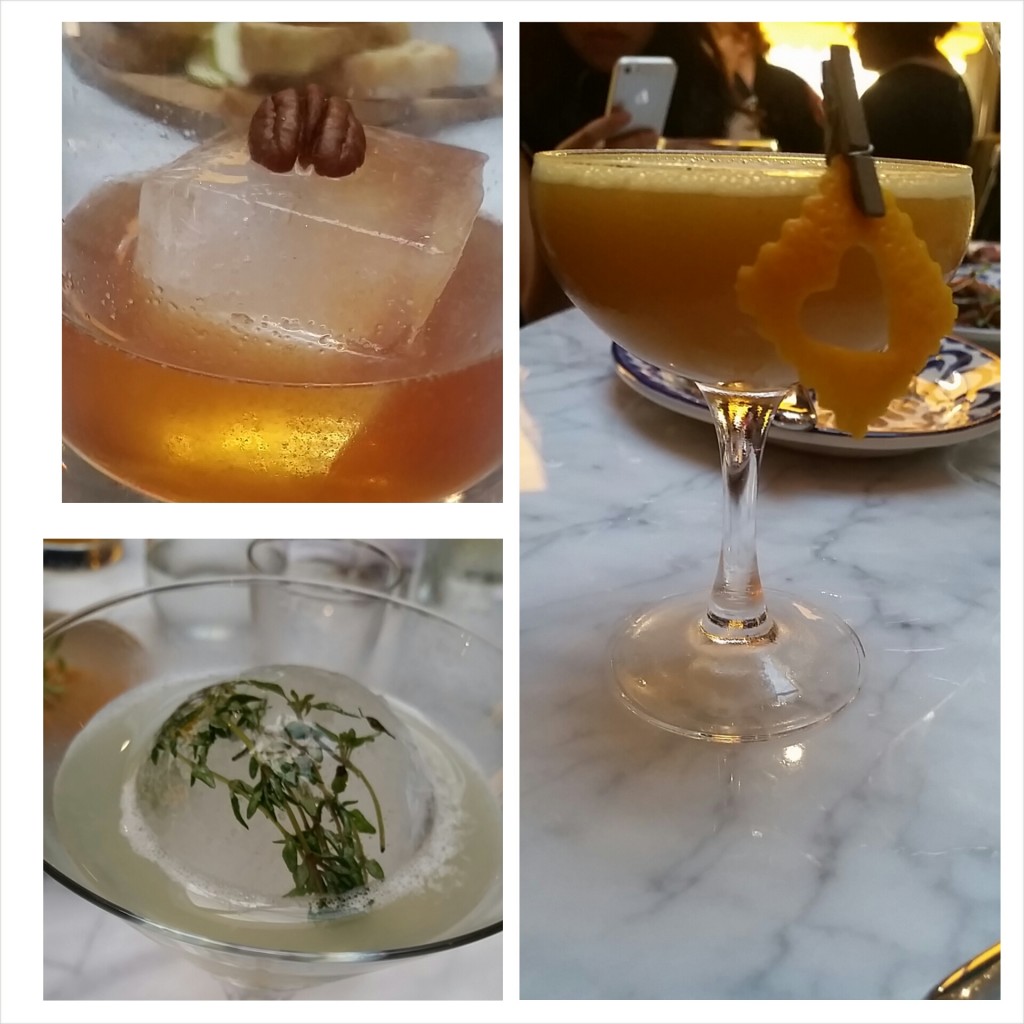 Naturally I didn't have any battery left to take photos of the desserts but I beg of you to try to beignets. (I haven't begged before but seriously – Im begging you this time).
As for the coffee. It's not to be missed. Milton (one of the co-owners) made me a spectacular Americano. It was so good that I had one at the beginning of my meal and one at the end of my meal. This is NOT something I do on a usual basis – especially at night.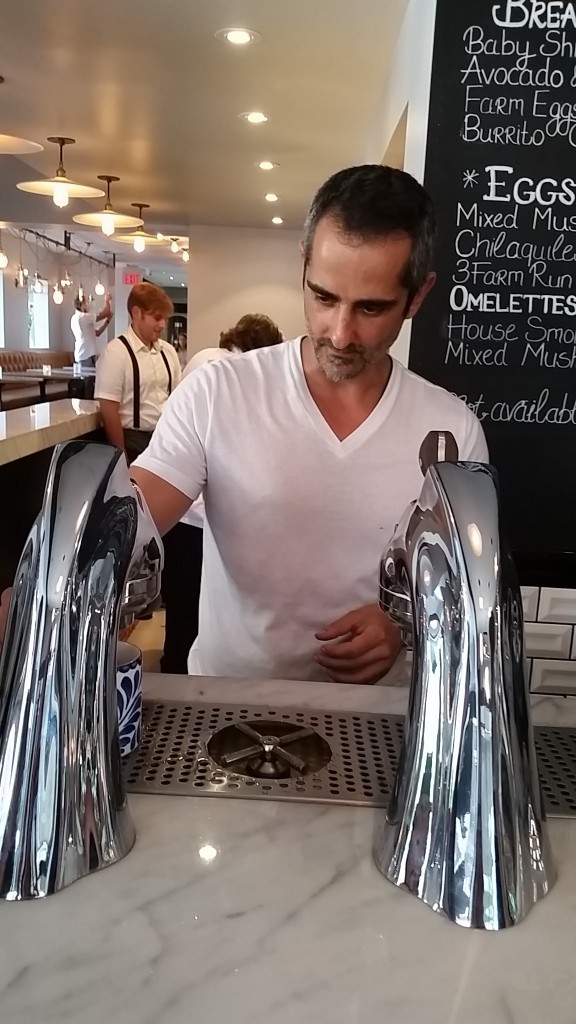 ps..Notice how gorgeous the machine is? Well, there's only 2 in Toronto and he spent a week in Delaware learning how use it!
Congratulations to Portland Variety. I can't wait to return.
For more information:
Porland Variety  587 King St. W, Toronto (416) 368 5151
Twitter: @PortlandVariety