Here's a quick summary of The Stop's Night Market:
What is The Stop Community Food Centre? Located in the west end, The Stop works to increase access to food in a manner that maintains dignity, builds health and community and challenges inequality. The Stop  does it  all; Some of their initiatives include community kitchens, gardens, cooking classes, drop in meals, outdoor bake ovens, food markets and community advocacy.
What is the The Stops's Night Market?  The Stop Community Food Centre's Night Market is a teeming feast for the eyes, belly and heart. It's also a fundraiser with great sponsors and a dedicated group of volunteers, chefs, performers and designers. Fact: 800 tickets were sold to the public,  each night (June 19 &20). They were sold out within the first two hours when tickets went on sale on May 22!
Who is there? 60 chefs, 82 food and drink vendors, 35 one-0f-a-kind food carts created by local designers.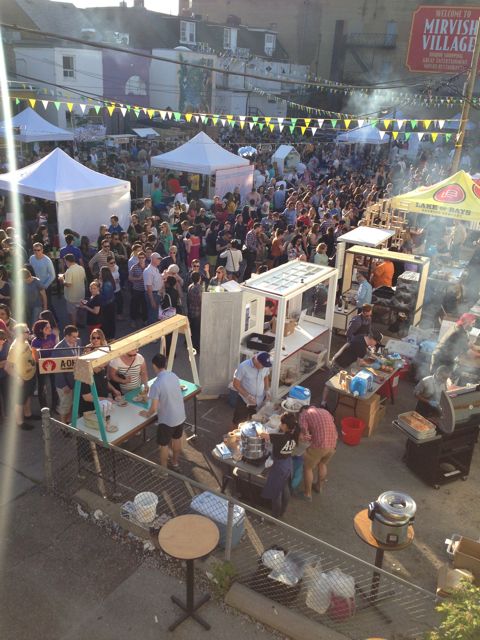 What did I eat? (what didn't I eat?…LOL)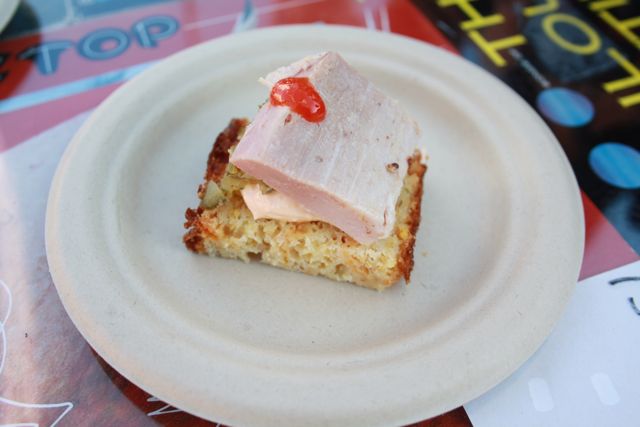 From Rose and Sons: Smoked Ham and Cheese Sandwich. This sandwich rocked.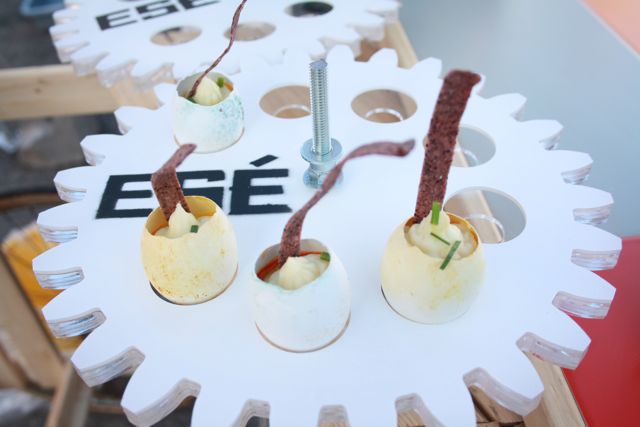 From Ese – Aprege eggs. Isn't this presentation gorgeous?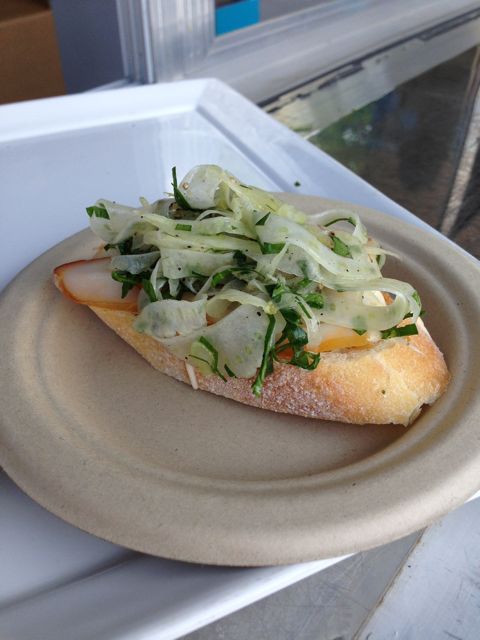 From The Chase: Something delicious that I failed to write down!!
What did I drink? Believe it or not I didn't drink ANYTHING. Sad but true. I was just too busy eating and shmoozing!! #nextyear
Who is this woman? I met this woman at several Chowhound events over the last 5 years. She is such a foodie that she bought tickets for BOTH NIGHTS. #smartmove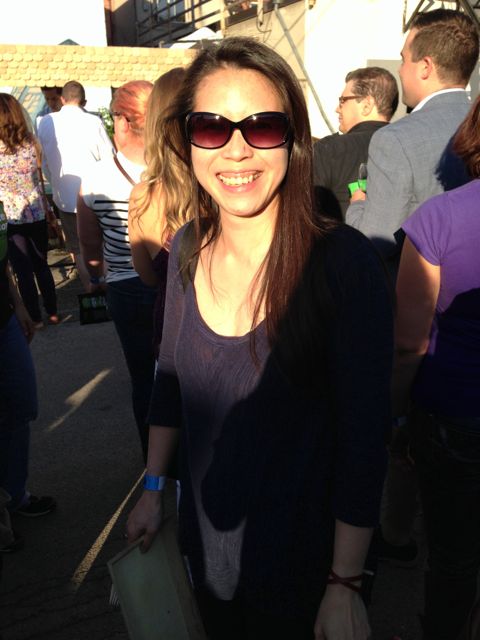 Where does your the $50 entry fee, go to? Your $50 ticket, supports innovative anti-hunger programs. Infact each tickets helps secure 50 free drop in meals , a 3 day emergency food hamper for a family or 500 lbs of tomatoes grown in the Stop's  3000 square foot greenhouse.
Would I go again? UM…next year I am going to go on BOTH nights. That's how great this event is.
For more information:
Please visit: www.thestop.org
Twitter: @thestopCC