Back for a second year, the TO Food Fest brings together top foodie-reviewed restaurants and local hidden gems into one exciting event. I thought I was going to have to miss it but MY FLIGHT GOT DELAYED which meant that I was able to go!! WOOT
Why do I like this event so much?
a) It's a small event
b) It's both indoors AND outdoors
c) There is NO entrance free
d) It's a local community event. Specifically, it takes place at the Chinese Cultural Centre of Greater Toronto
e) There's plenty of volunteers
f) The food vendors are a nice combo of established and aspiring chefs
g) The committee does an amazing job at reaching out to food bloggers that they discover on Yelp, Urbanspoon, Twitter etc.
Now let's talk about what I ate, shall we?
I swear three bloggers and three forks enjoyed the FRIED CREPE from nom nom crepes.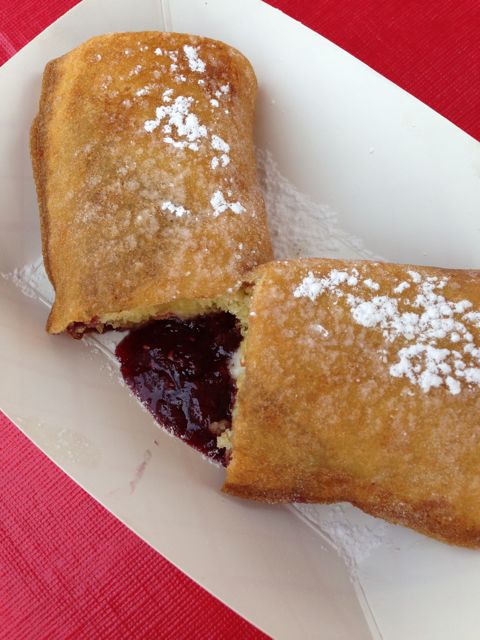 There was no shortage of food to enjoy: Moussaka Sliders from Kafologas, Volcanic Ice Cream, and yummy street food from Babiandco!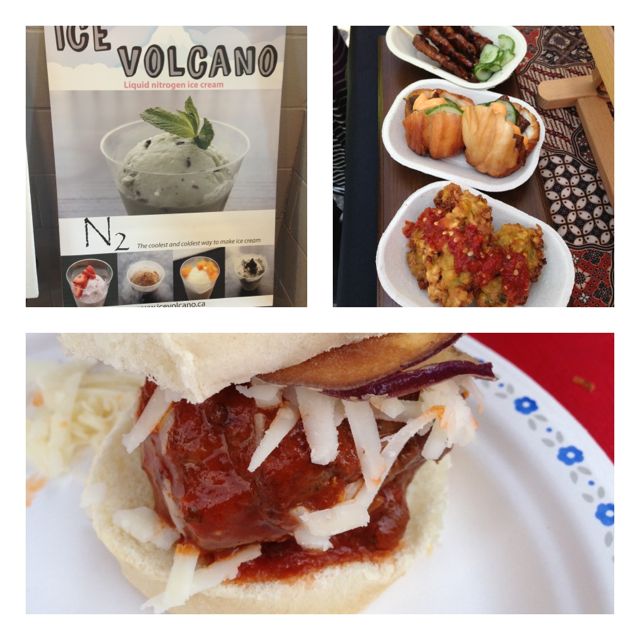 I personally loved this one dish from Capcapkecapi and will be looking for them at the CNE. Sorry there's no photo but I did take a picture of the sign!! I DEVOURED item #1.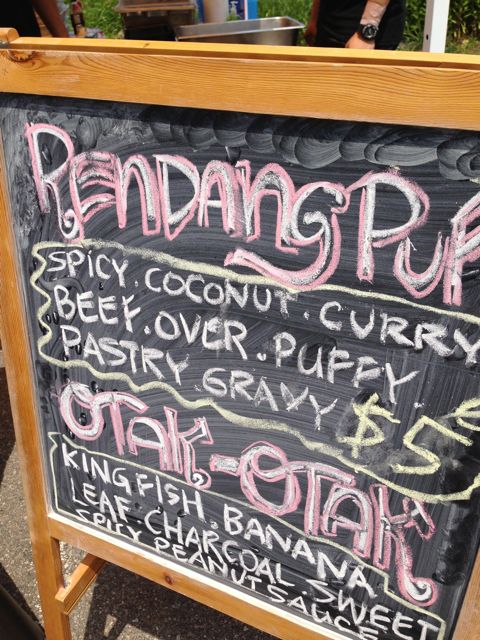 Congratulations to everyone who worked on this event. Looking forward to your event in 2014 already!
For updates throughout the year, please follow them on Twitter (@TOFoodFest) or Facebook.