Background: I went to Tel Aviv University and lived in the dorms for four years. (1984-1988). I returned to visit in 1996 and in 2009. On my last visit I went to a restaurant in Jerusalem that left such an impression on me, that it was the first thing I did in Jerusalem on my current visit. I went directly on a bus from the Central Bus Station right to Caffit, which is located in the German Colony.
Actually that's not exactly true, I ordered a beautiful cappuccino from Aroma Espresso, that was perfectly located at the Central Bus Station and THEN got on the bus that would take me to Caffit!!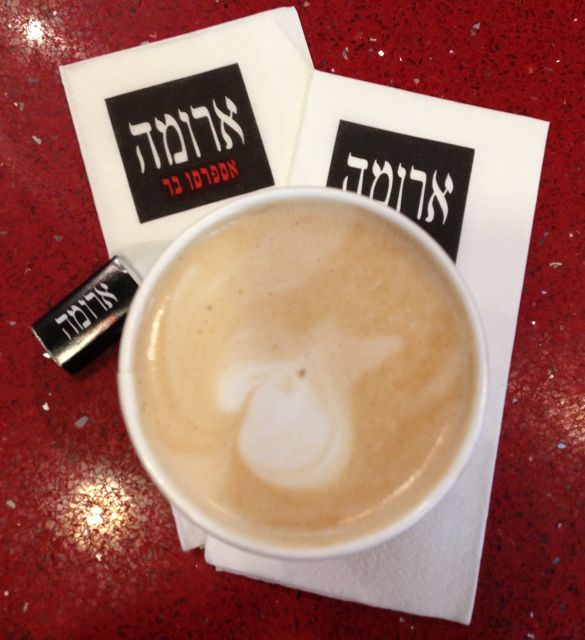 I knew exactly what I was going to order when I got to the restaurant. Check out the ingredients in this Sweet Potato Salad.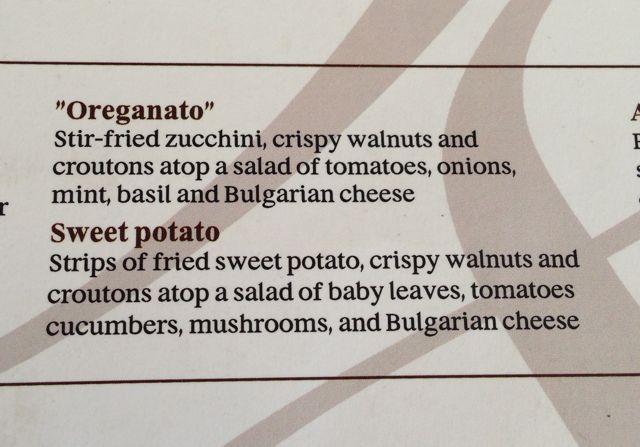 When the salad arrived, it looked and tasted exactly like it did in 2009. Our friendly waitress told us that this salad has been on the menu for the last 12 years! I hope it's on the menu FOREVER!!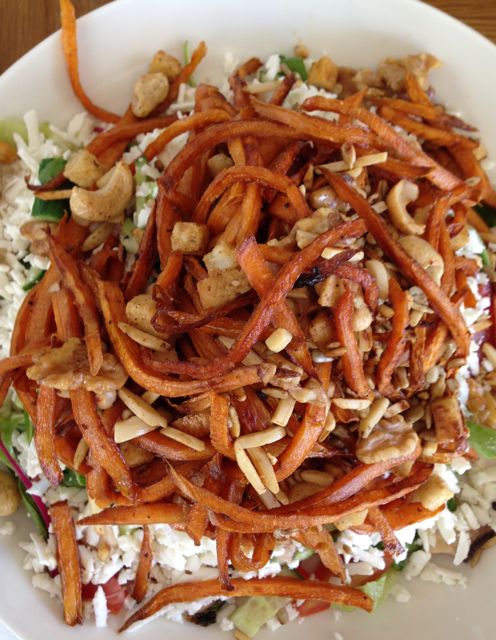 Sadly I didn't order anything else cause I was too full to have anything else!! Infact, 8 hours later – I'm barely hungry even though TWO of us didn't eat the entire  salad.
If you visit Jerusalem, please put this restaurant on your list. Pretty Please!!
Caffit, Emek Refaim 35, Jerusalem, 02-563-5284