For the next few weeks I'm going to write a series of blog posts called: Spa Sundays. These blog posts will be dedicated to a few Spas that I've visited over the last few months. I don't know about you but visiting a Spa is like a mini-holiday for me without the hassling of airports, long flights and huge amounts of  time!
Seeing as I live in Toronto, there are no shortage of fabulous spas that are less than two hours away.
My first Sunday Spa blog post is about a recent visit to Langdon Hall which took place on a beautiful fall day in October.. Usually I visit Langdon Hall in the summer, but I was all to eager to visit them during this gorgeous season.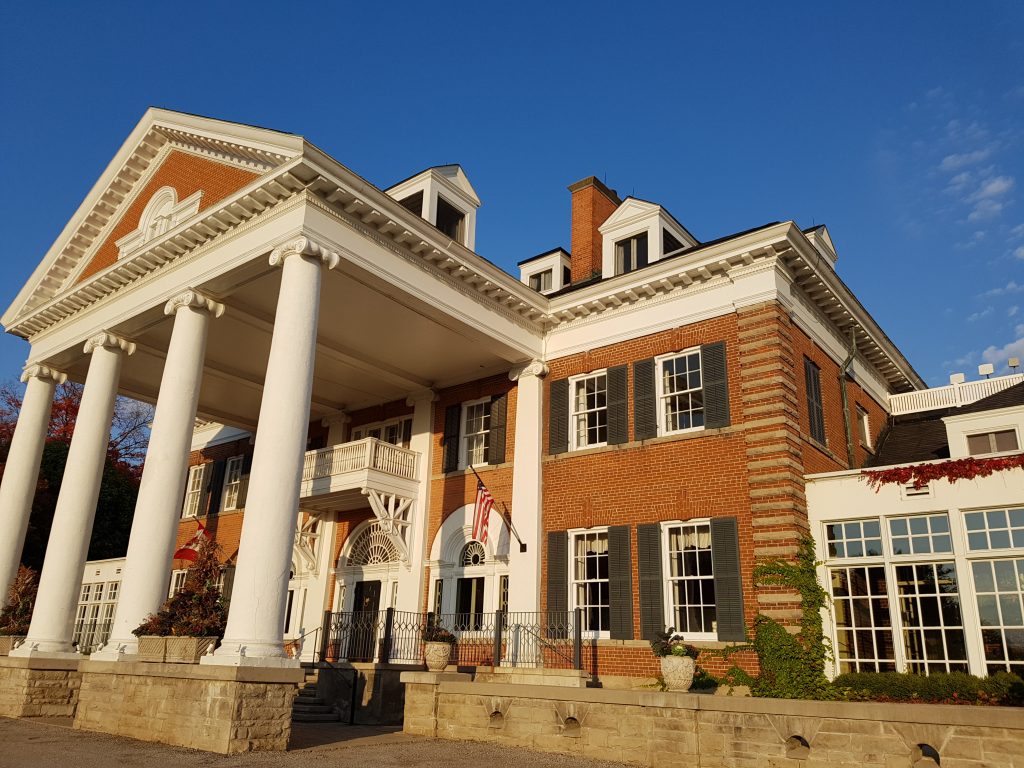 Even though I missed hanging out at their stunning outdoor pool (as it was closed for the season) it meant that I got to spend more time hanging out in their new spa.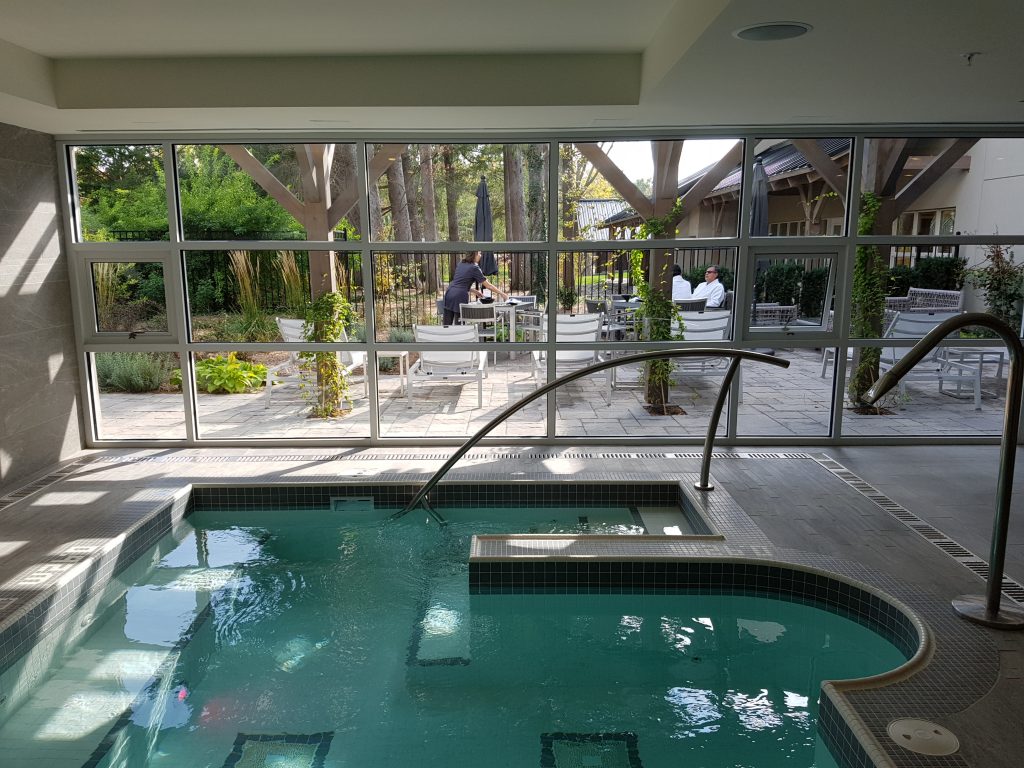 Yes – Langdon Hall has a 35,000 square foot expansion!! This brand new wing located by the lower gardens, is now the home of  a new day spa, a premier event venue and eight luxurious new guest rooms. Of course, I took full advantage of everything – the hot tub, the dry sauna, and the wet sauna too!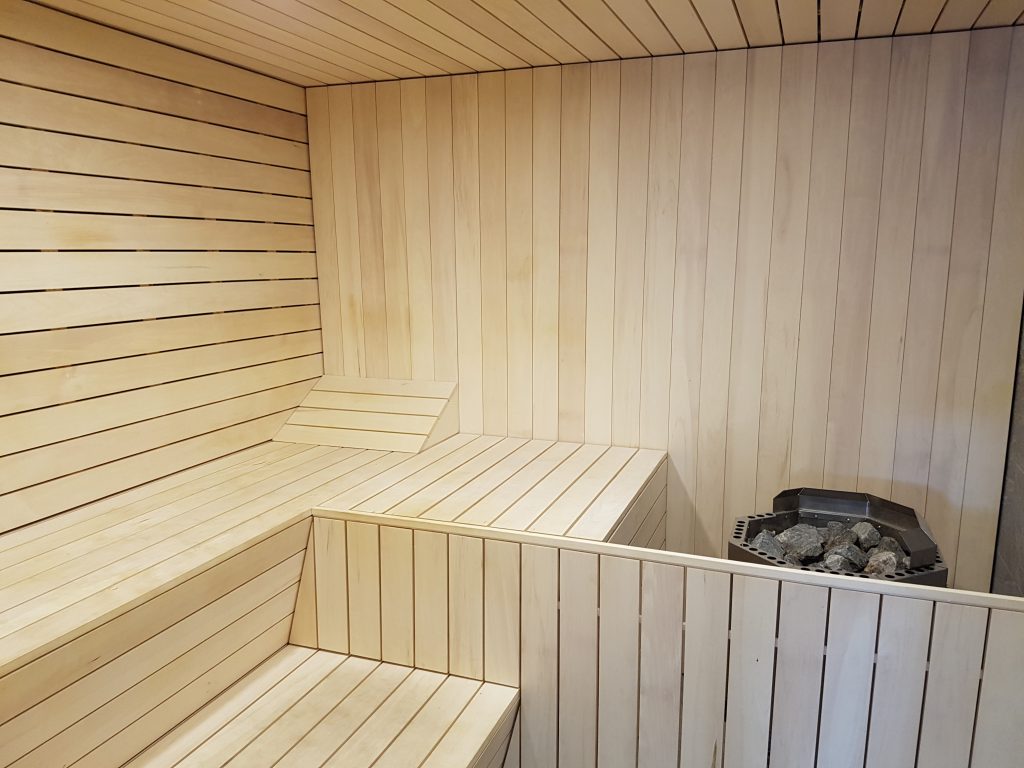 Lucky me, I got a chance to hang out in their brand new spa for an incredible facial which I badly needed.  The designers at the spa kept everything in mind: there's plenty of sunlight, spacious rooms and beautiful change rooms.
Naturally I took the time to relax, relax, and do some more relaxing.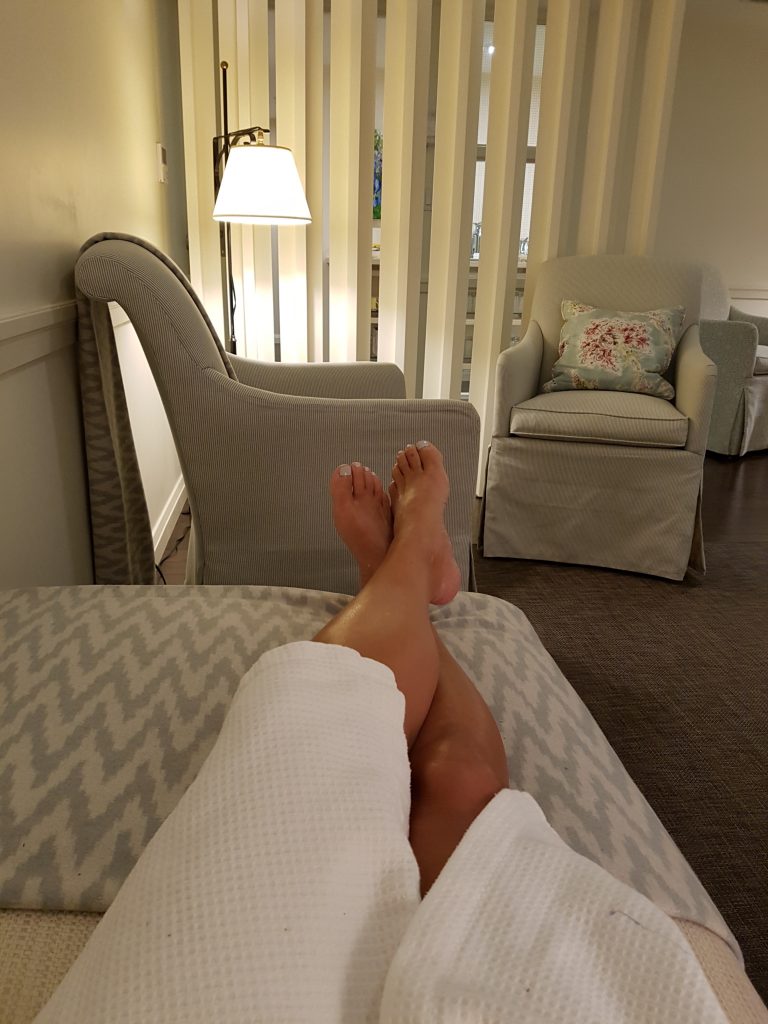 I also took time to enjoy the food at Langdon Hall!  This Radish Salad had fresh ricotta, lemon preserves and hazelnut dressing! It was exactly what I needed. A trip to Langdon Hall must (must) include a nibble from their kitchen.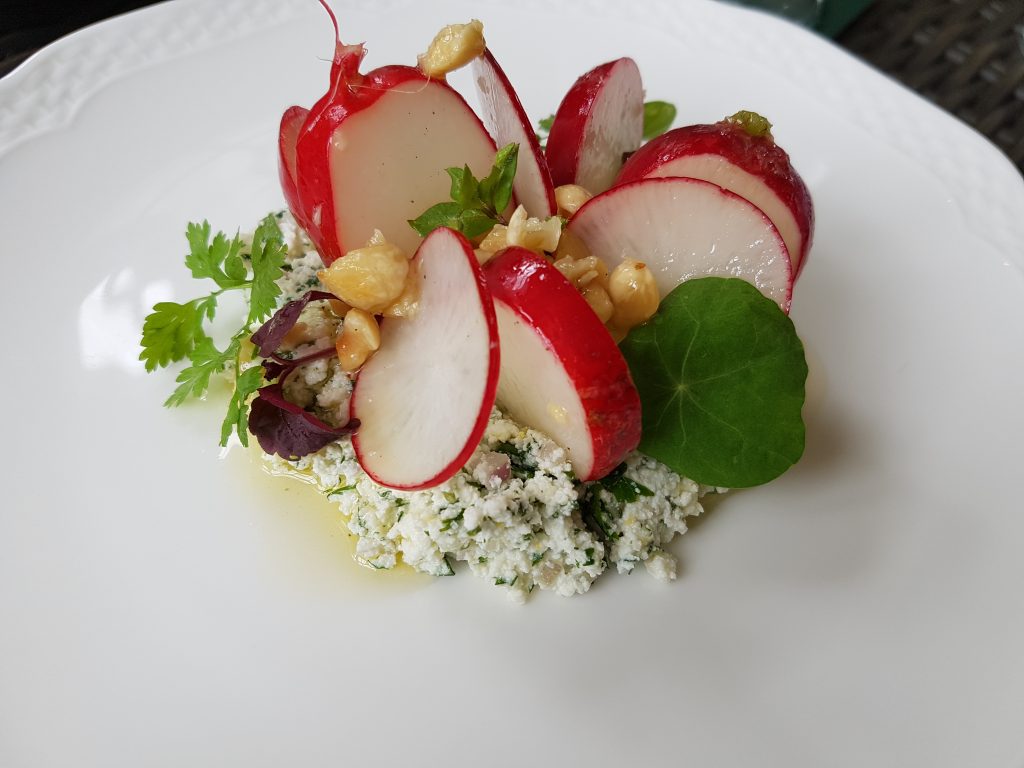 Oh ya – I "needed" to hang out on their porch and sip wine will catching up on a few blog posts too!!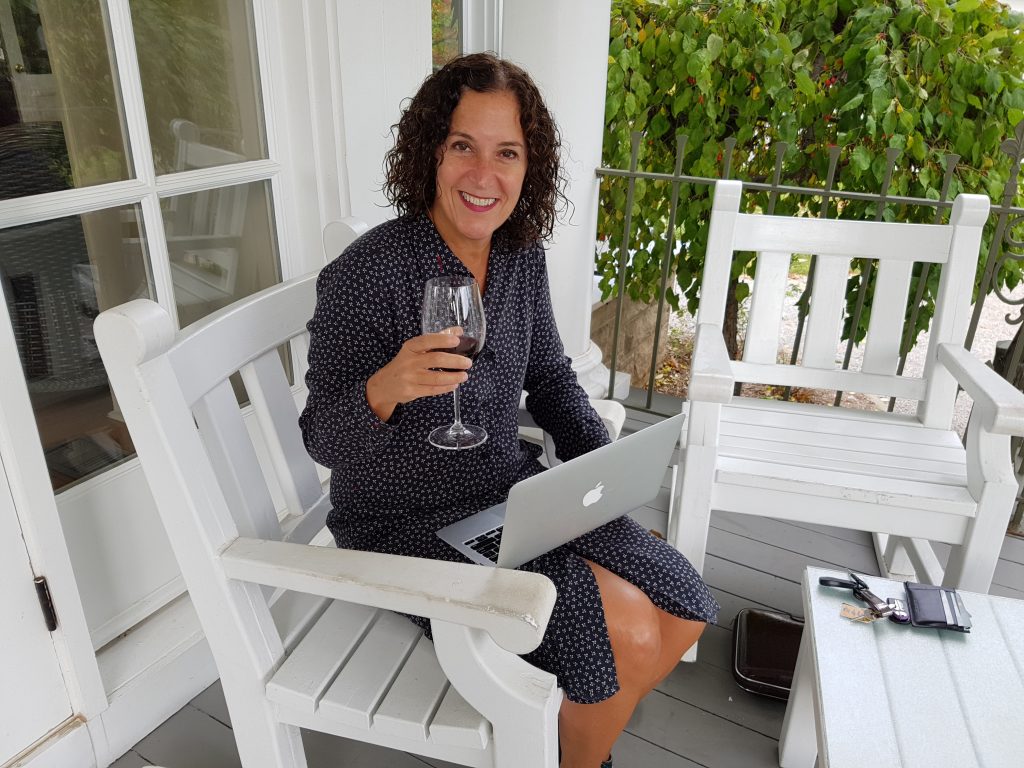 Please note that Langdon Hall is about an hour away from Yorkdale Shopping Centre and is an ideal get-away (day trip or overnight!!). Also it's worthwhile to subscribe to their website for news about promotions and special events.
For more information:
Langdon Hall – www.LangdonHall.ca
1 Langdon Drive, Cambridge, ON N3H 4R8
Reservations & General Inquiries : 1-800-268-1898
reservations@langdonhall.ca
Instagram: @LangdonHall
Twitter: @Langdon_Hall