When I saw a tweet that the Loose Moose had the largest draught beer selection in Downtown Toronto – then I knew I had to go! I'm not sure I had ever been to the Loose Moose before, but having a large beer selection was a sure way to get me to visit. (#lovebeer)
My friend and I sat at the bar so we could watch a hockey game  (ok two hockey games). The Loose Moose is certainly a great place to go to watch a sports event!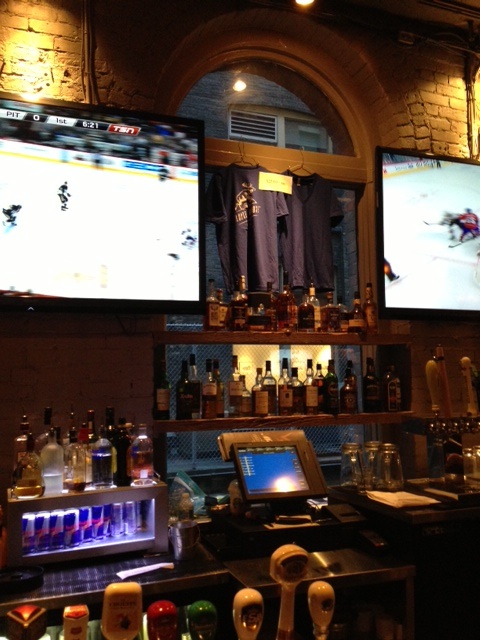 Our friendly bartender was the type of bartender that every bar should have: friendly, professional and helpful. He guided us thru both the beer and food menu so we could make the right choice. Please say hi to @_ScottWilson.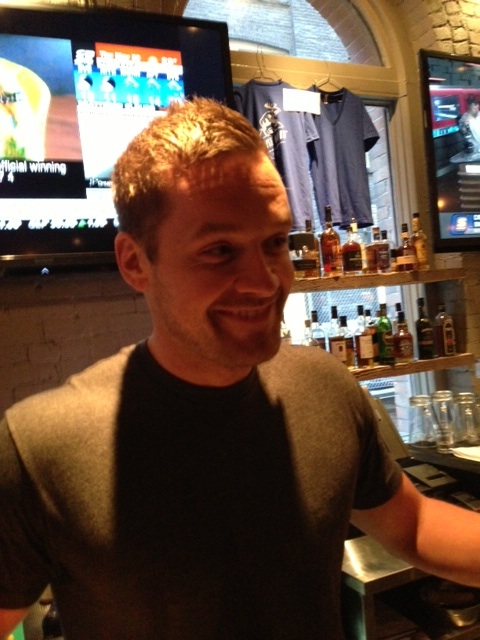 Based on his recommendation, we each ordered the Woody which is described as a hamburger with American cheese, really special sauce, caramelized onion, and bacon,on foccacia. I had mine with a really tasty Caesar salad and was a happy camper. Due to the fact that I'm on a no-carb diet, I took off the bun. (sad but true)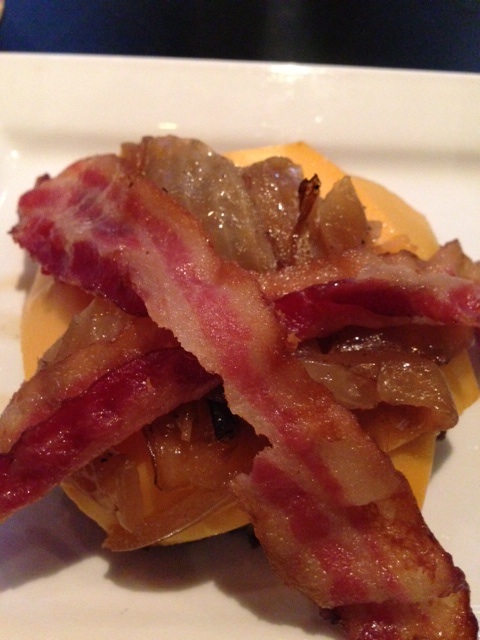 My Caesar Salad was equally as good. It was so delicious that I wasn't even thinking about french fries!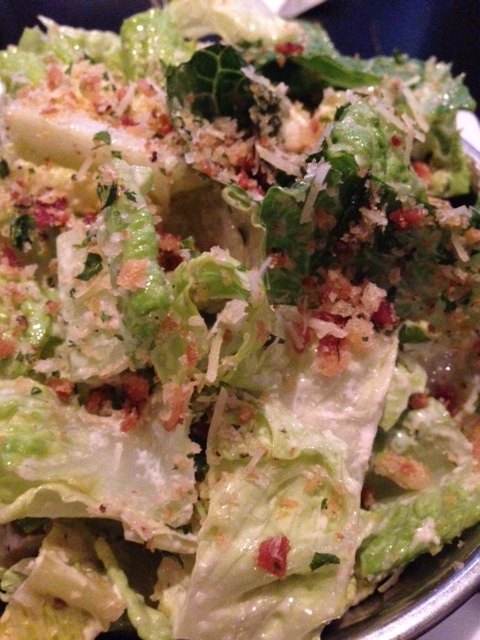 I paired my burger with a handful of 2 oz samples. (sadly I don't have any photos but trust me – I had a few beers!!)
The Loose Moose has it all: the friendliest professional bartenders, great food, lots of TV's and a well designed space…not to mention the largest draught beer selection in downtown Toronto.
For more information:
The Loose Moose  146 Front St. W. Toronto (416) 977-8840
Disclosure: I was given a $50 gift card to compensate for my meal, however all opinions are my own.