Oh how I love these conferences for Digitally Connected women!!  Five years ago, I would have never have thought that I would one day be "Digitally Connected" !! I barely knew how to download photos let alone to blog.
This is now my third conference in three years and every year I'm excited to attend. I start to follow the twitter feed  @SCConference and #SCCTO and before you know it, I'm starting to plan.
Here's whats going thru my mind as I prepare for Shes Connected 2012:
a)  Plan my outfit. I know it will be something comfortable. Not to fancy but not to casual.  I might even get my hair straightened. That is – if I could find a spare 30 minutes.
b) Wear my Twitter Necklace that I bought for myself from Blend Creations a few years ago.
c) Bring Phone Chargers and the Computer Charger: This year, I'm going to label my names on those items (me. smart).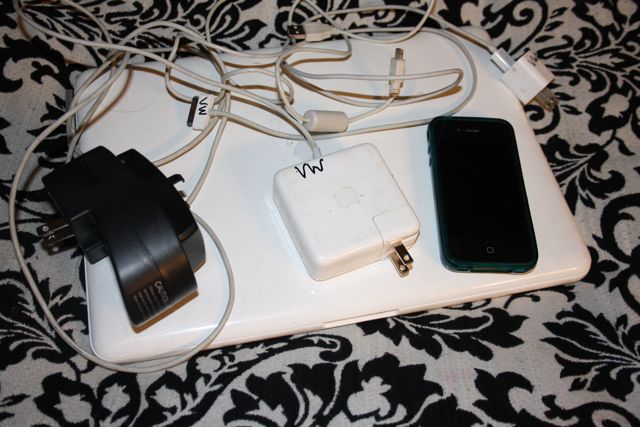 d) Bring business cards. (Even if they have the wrong info on them – don't ask)
e) Bring this bag. Seriously…I have learned my lesson. Notice it's on wheels and it has a handle to pull?
f) Take the TTC to get there. It's indeed the better way.
g) SMILE and CONNECT with other fabulous participants as much as I can. That's what it's all about.
h) LEARN. Yes – I need to learn. Even after 3 years of blogging – I need more skills.
i) RELAX AND HAVE FUN.
Only a few days left till the conference begins and I'm super stoked.
For more info:
Shes Connected, Oct 19 & 20th, Metro Toronto Convention Centre.