I had one of those days. You know, the type of day that included 3 amazing events!! Here's what my day looked like.
The day started off like this…
8:00 am – Started off my day with a Farm and Food Care Media Tour.  I love (love) this tour and have been attending this tour for the last 3 years. Over 50 people (food writers, bloggers, cookbook authors, food stylists, etc)  met off the highway for a "tail gate" party featuring coffee and fresh baked goodies.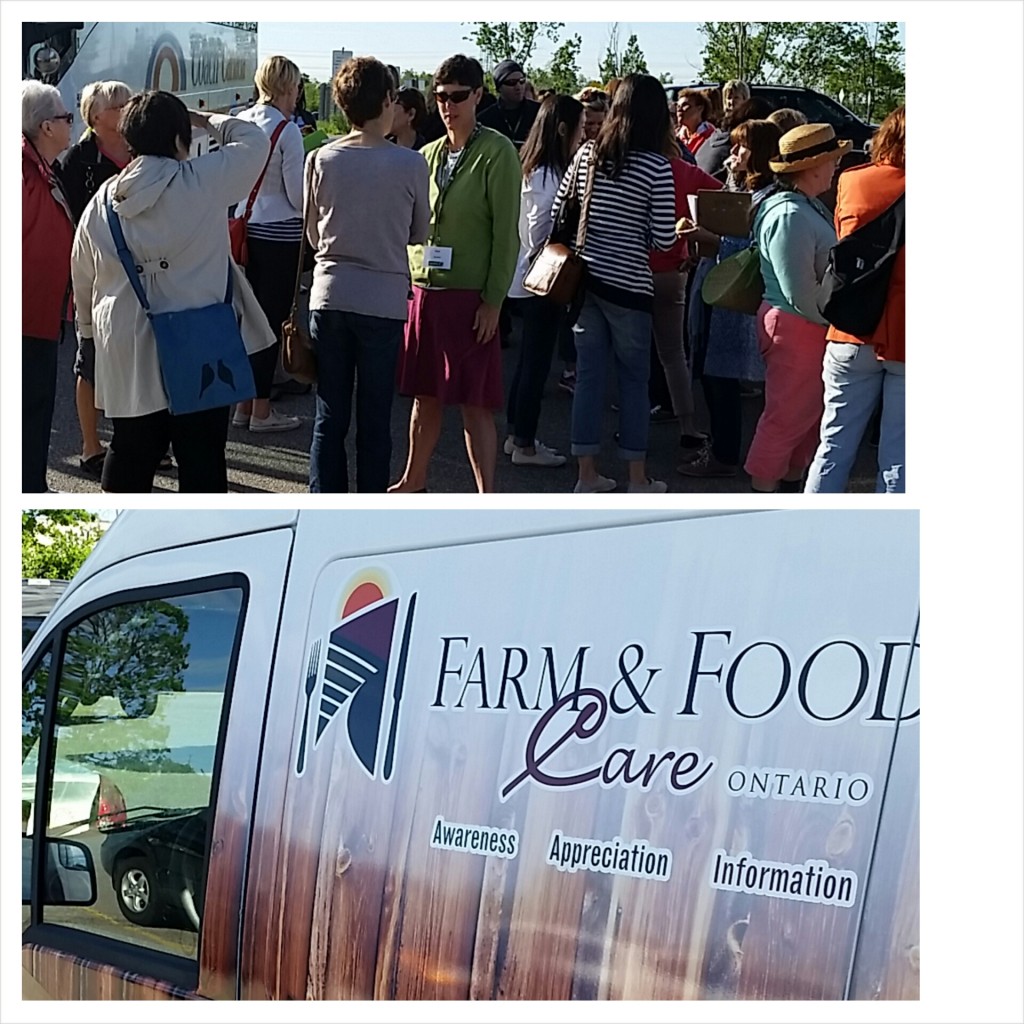 8:30 am – Bus Departs
9:15 am – We went to visit Burnett Farms in Orangeville. At this stop, we learned about the diversity of grain farming in Ontario. It was also fascinating to learn that there are four generation on the Burnett farm today! They own 800 acres of crops and grow corn, soybean (both GMO and Identity Preserved), seed soybeans, canola, wheat and seed barley.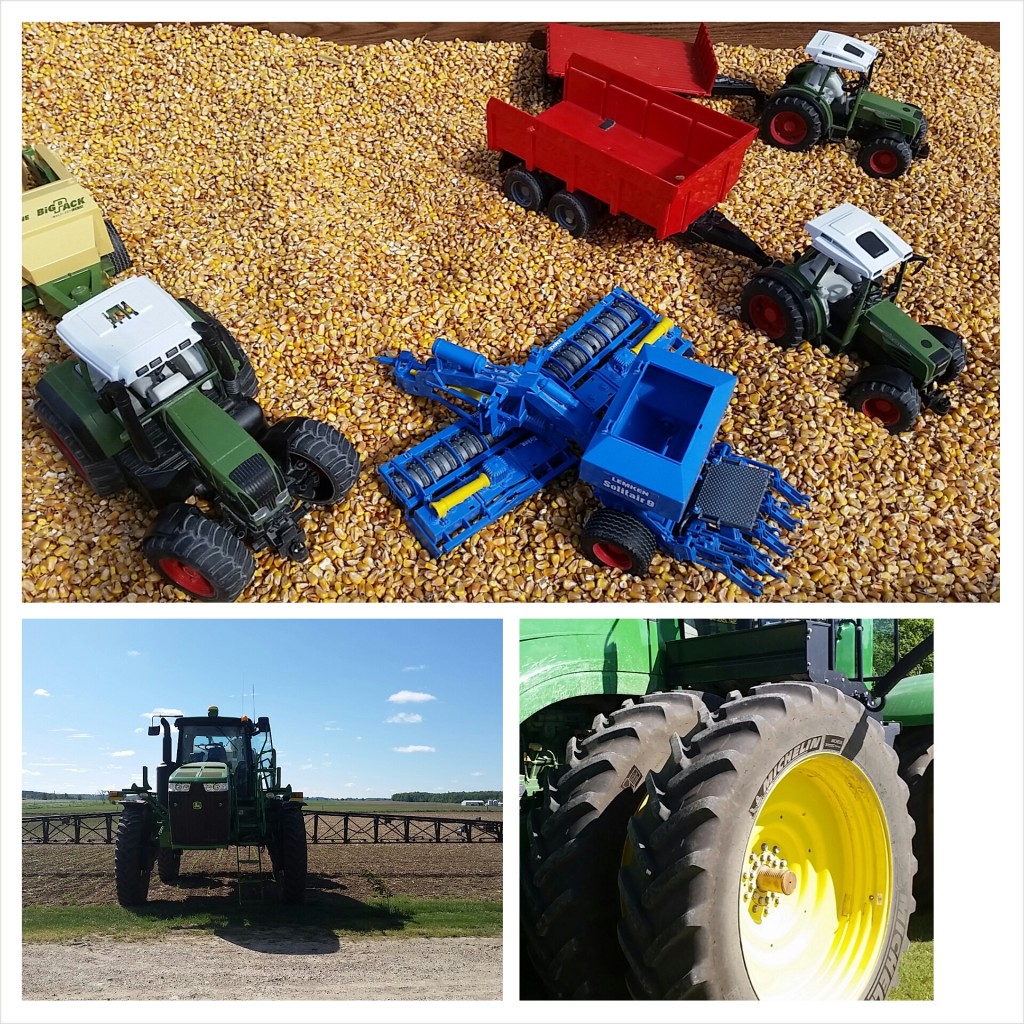 11:00 am – Bus Departs
Noon – Gourmet Taste of Ontario Lunch that was Catered by the Black Birch Restaurant. The (delicious) menu included;
Sorrel & Spinach Soup with Cider Infused Barley and Creme Fraiche. Hockley Valley Beer Braised Ontario Corn Fed Beef Ribs with Mushrooms, Mashed Potatoes & Roasted Asparagus. Dessert: Honey and Yogurt Semi-Freddo with Rhubarb Compote and Barley Cookies.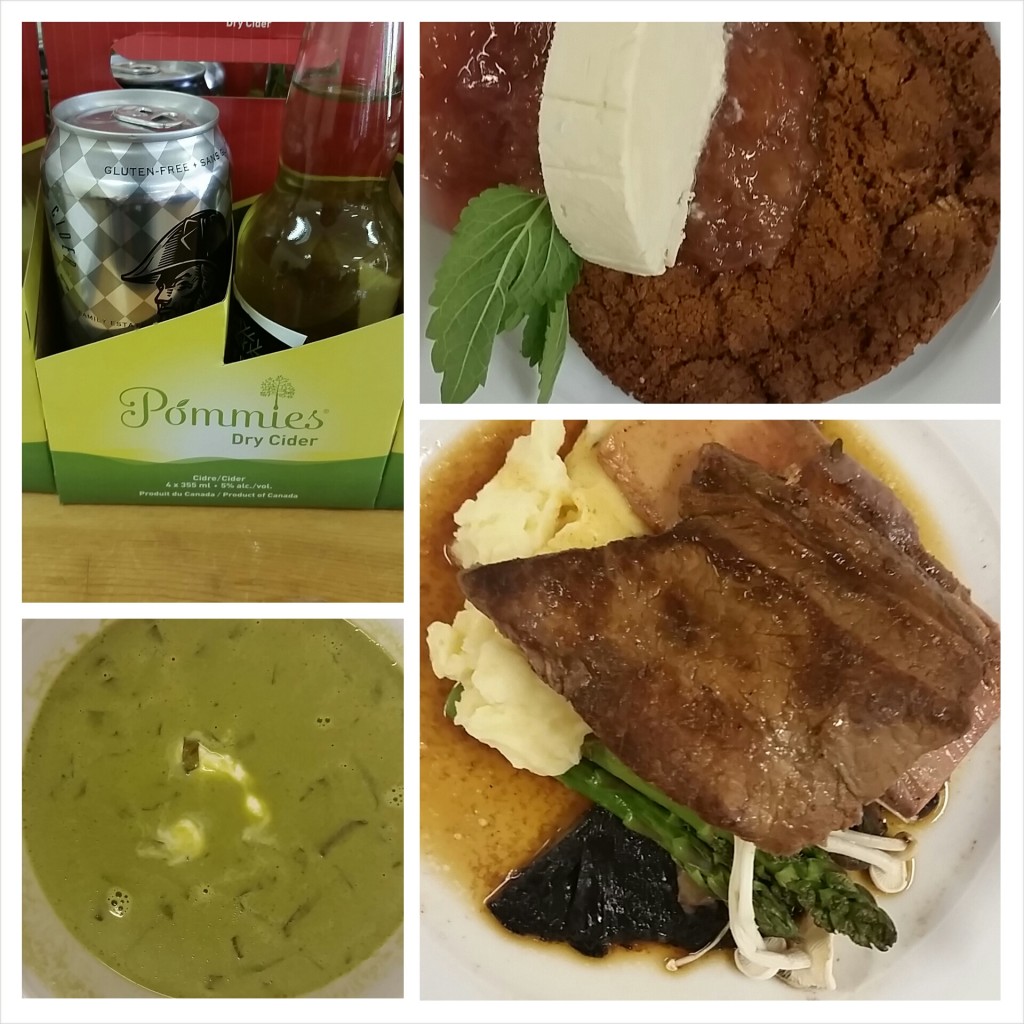 1:30 pm – Bus Dparts
2:00 pm – We visited the Schaus Land & Cattle Beef Feedlot in Alliston. At this stop we got up close and personal  with 3,000 yes- that's right – 3,000) of Canada's top cattle.  To my surprise, these cows were so quiet!! Not to mention…well taken care of!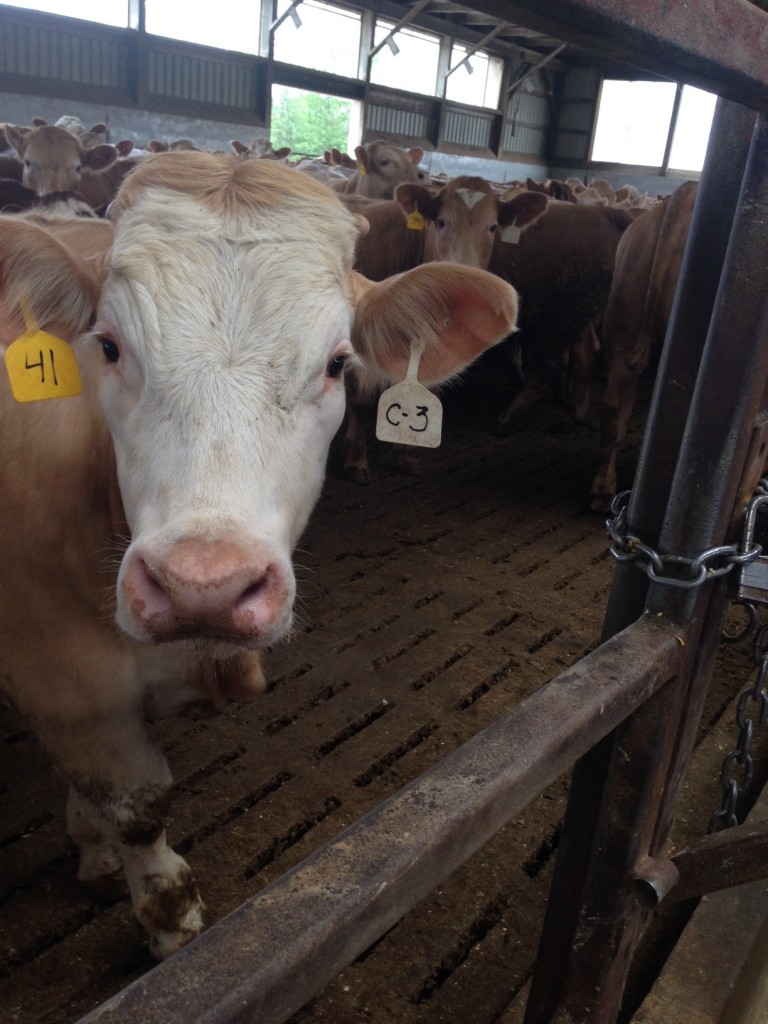 3:45 pm – Bus Departs
5:15 pm – Arrived back in at the bus stop
5:15 pm to 6:45 pm – Drove from Trafalgar Road/401 to Avenue Road and the 401 so I could attend the the first Sip & Savour Farmers Market. I spoke to the organizer who told me that 1000 people had visited. I was thrilled to hear that. Sadly I got there at the last 15 minutes and many vendors had sold out or were packing. However I still managed to buy some gorgeous Kale and some sausage. This market will take place every Thursday from 3 pm – 7 pm at Avenue Road/Old Orchard Grove. (just south of the 401)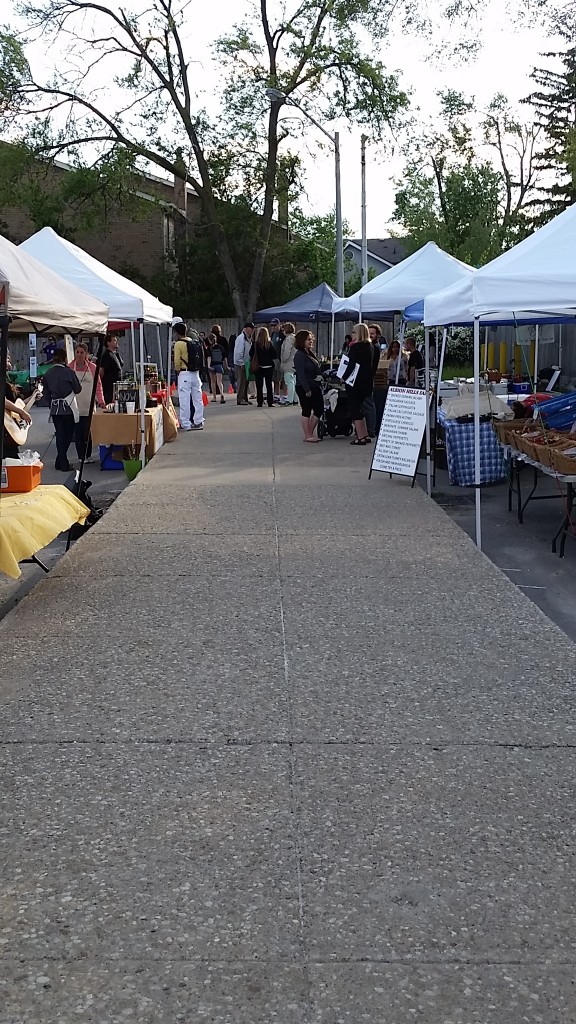 8:00 pm – I drove the Element Vaughan Southwest Hotel (6170 Highway 7) to attend a super intimate event that was designed for Starwood Preferred Guests. There was a reception followed by a performance by Mayer Hawthorne. The evening was FANTASTIC. I loved the atmosphere they created and the performance was outstanding. Stay tuned for another blog post about this hotel!!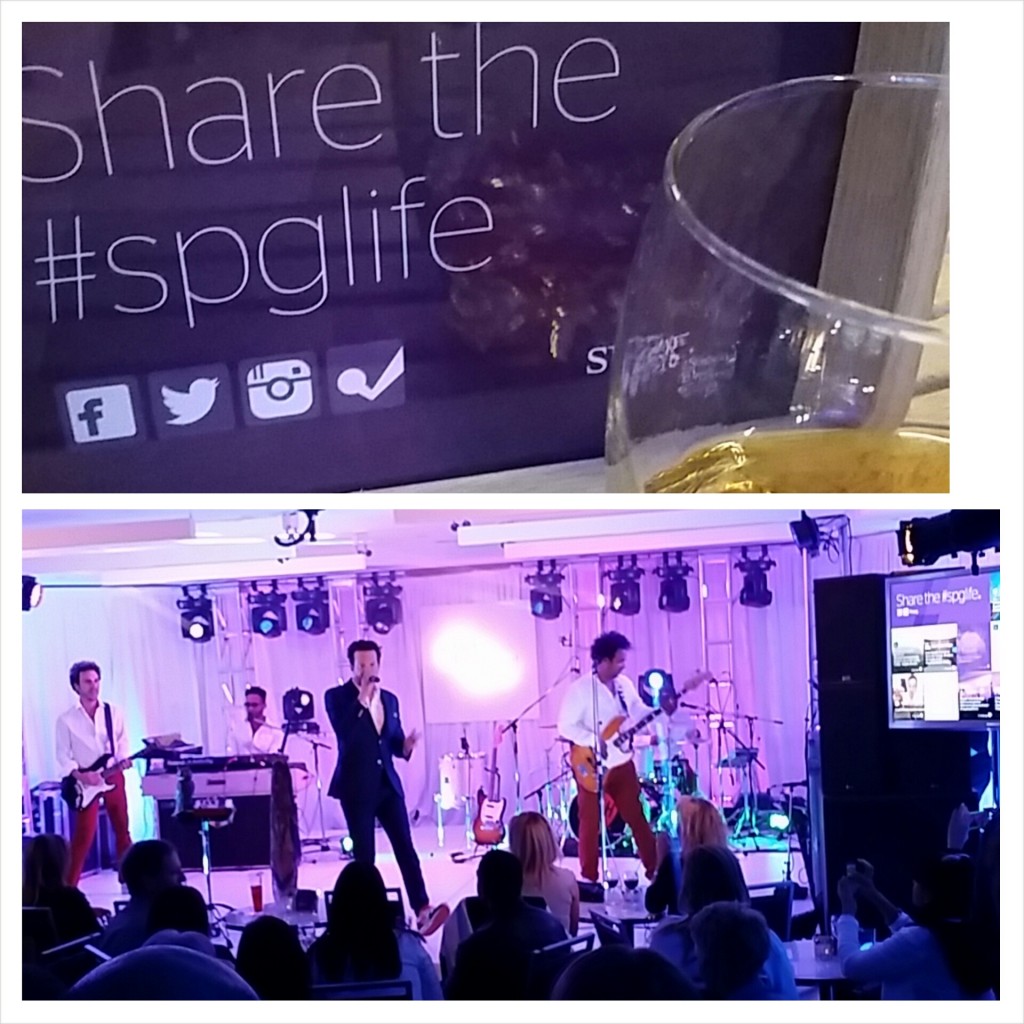 11:30 pm – returned to my apartment to get some much needed sleep. What a fabulous day I had!