This is what happens when you are a foodie and you have a few hours in Montreal to kill before hopping on a plane. You end up at Jean-Talon Market. Trust me, I couldn't think of a better way to spend time.
Naturally I bought so many goodies that I had to buy a bag!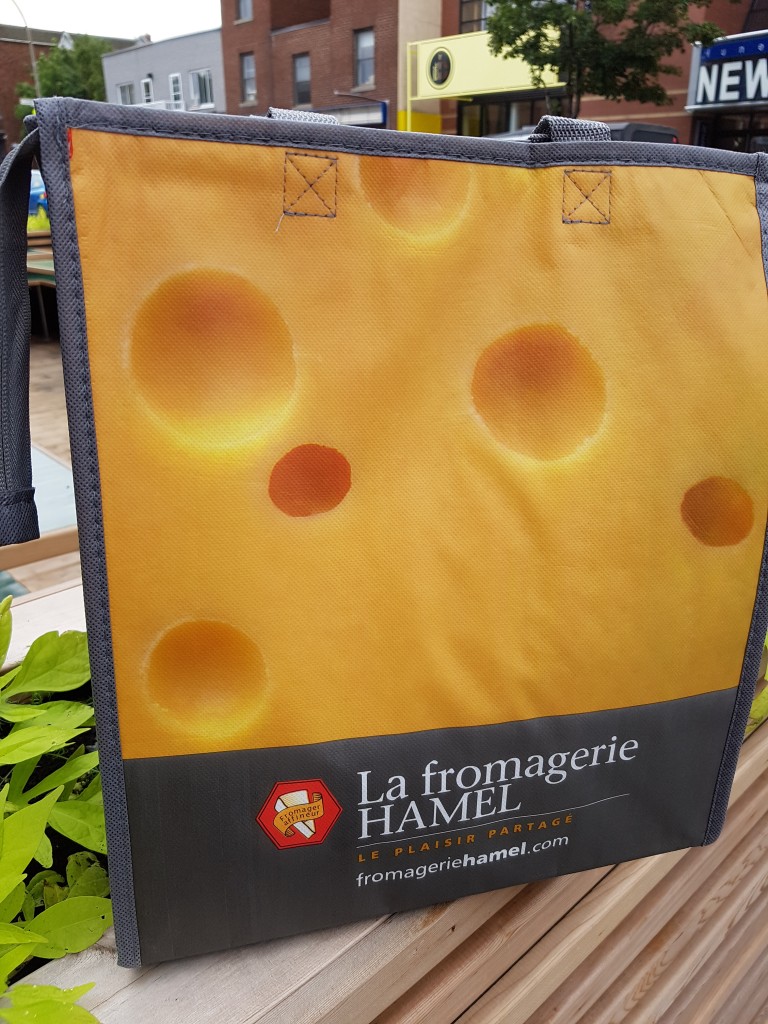 In case you are wondering "What did I buy? " a better question might be "what didn't I buy".
Here's a list of what was in the above bag:
1. Bourgot: I know they are ugly but they are my favourite item to buy at Jean-Talon Market. I discovered that they are also called Whelks and are very abundant in the St. Lawrence River and Estuary.
These Whelks are ready-to-eat as they are sold in brine, which gives them a long shelf life as well as a tender and flavourful taste. Sadly I had to throw the brine away at the airport but they still made it through security.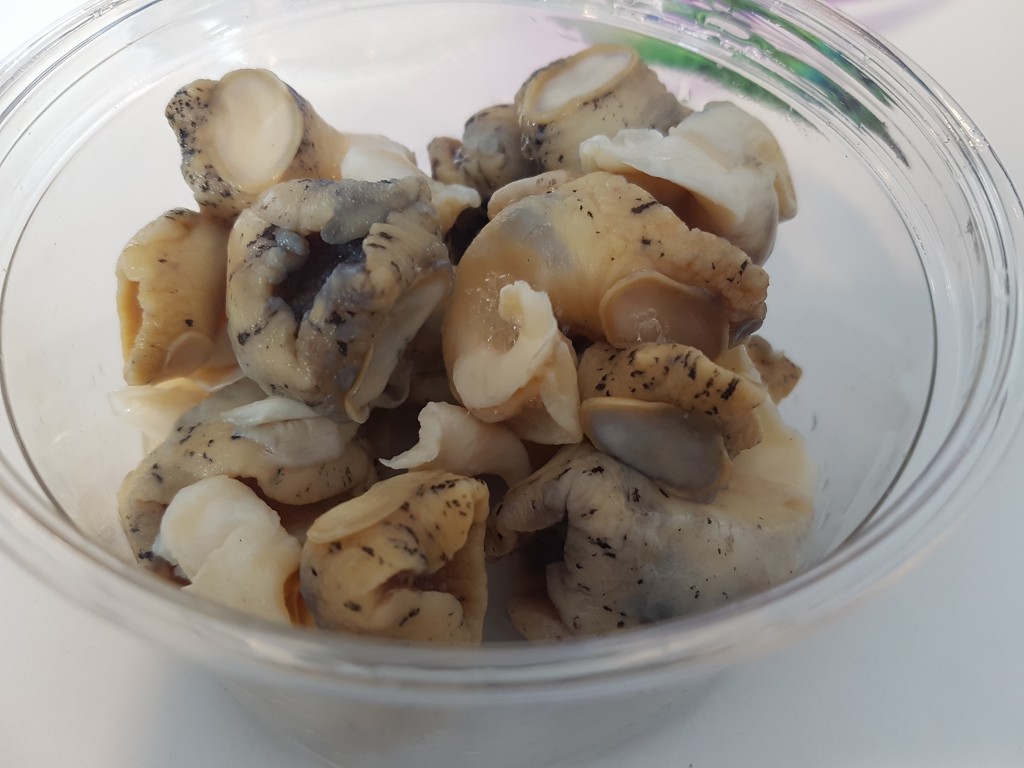 2. Cult Yogurt – I bought two but one was confiscated at security. Go figure. I discovered this yogurt back in May and hope to see it on the shelves in Toronto one day soon. It's creamy creamy creamy.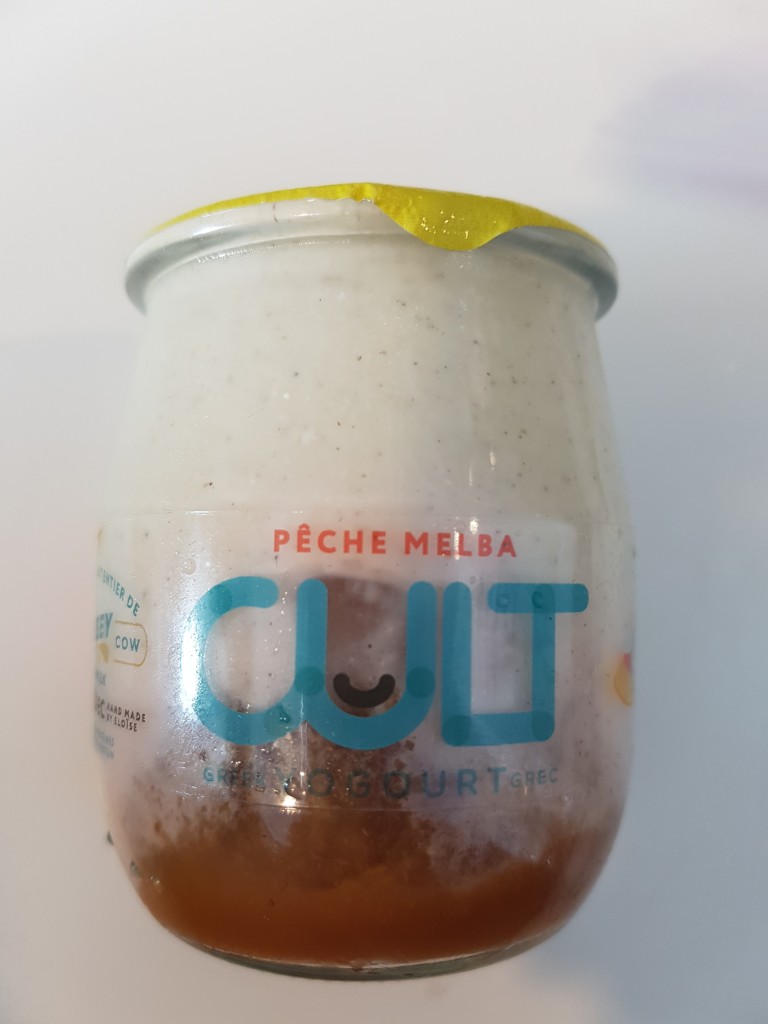 3. Olives stuffed with Orange Peel. Love this combo.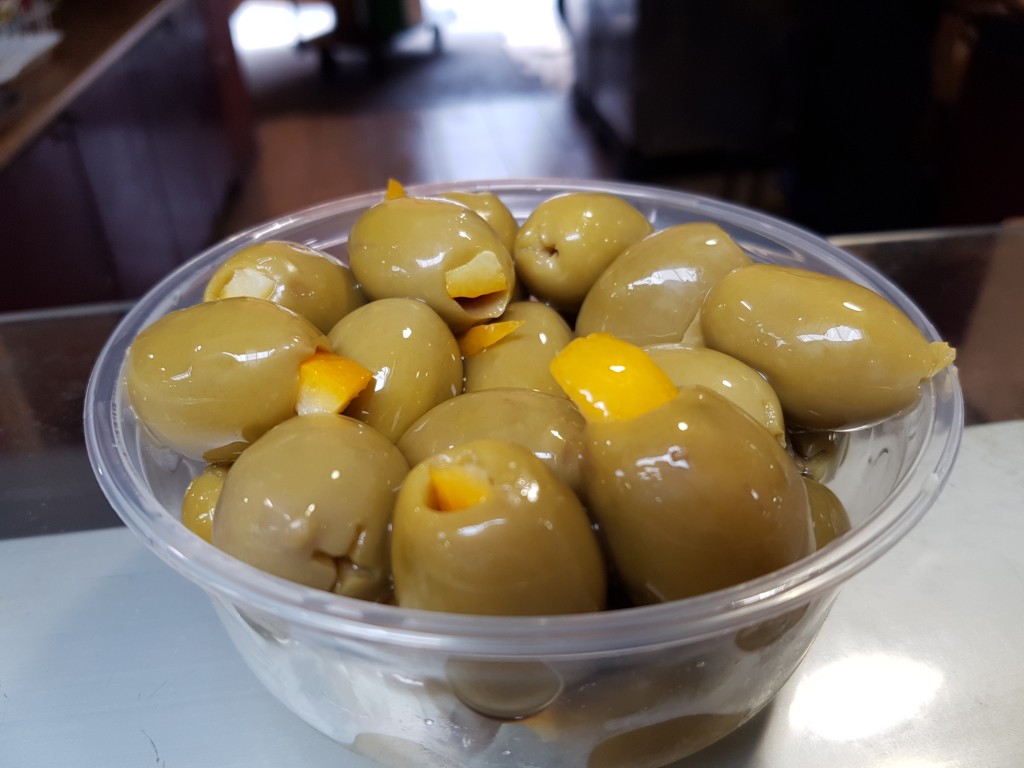 4. Nuts: One bag is Lemon/Pepper and the other back is smoked to perfection.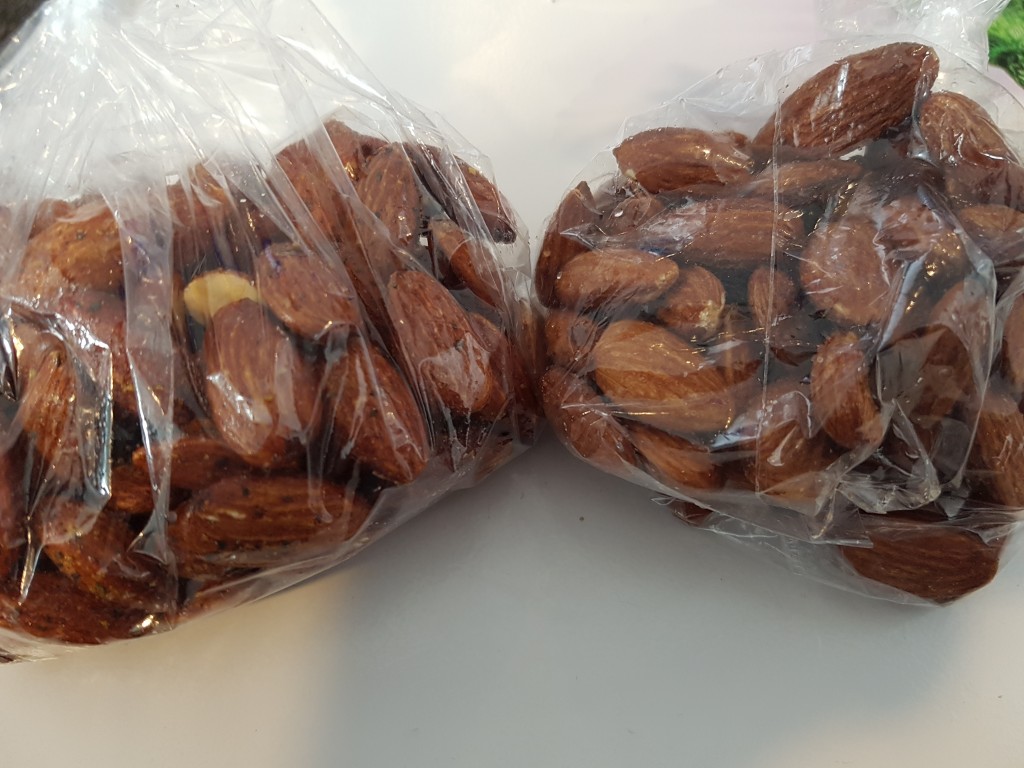 5. Cretons with Dates and Herbs: Not something you see in Toronto which is code for: "I had to buy it".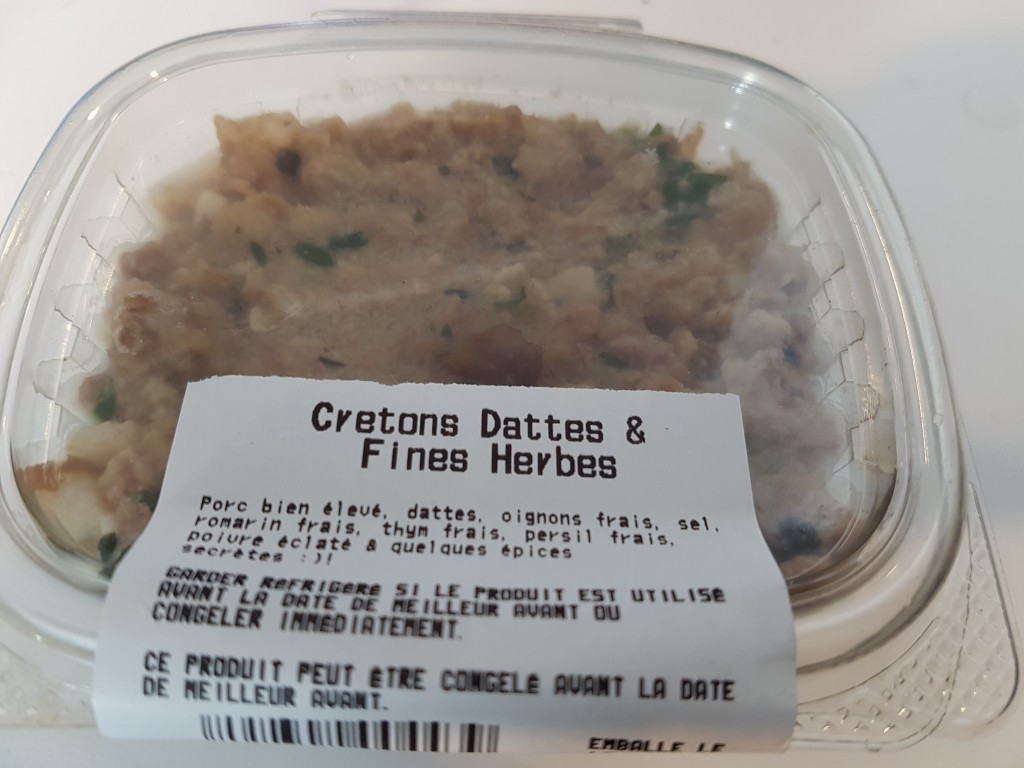 6. Candied Orange: I have no idea what I'm going to do with this but I'm sure it will be a lovely garnish for something!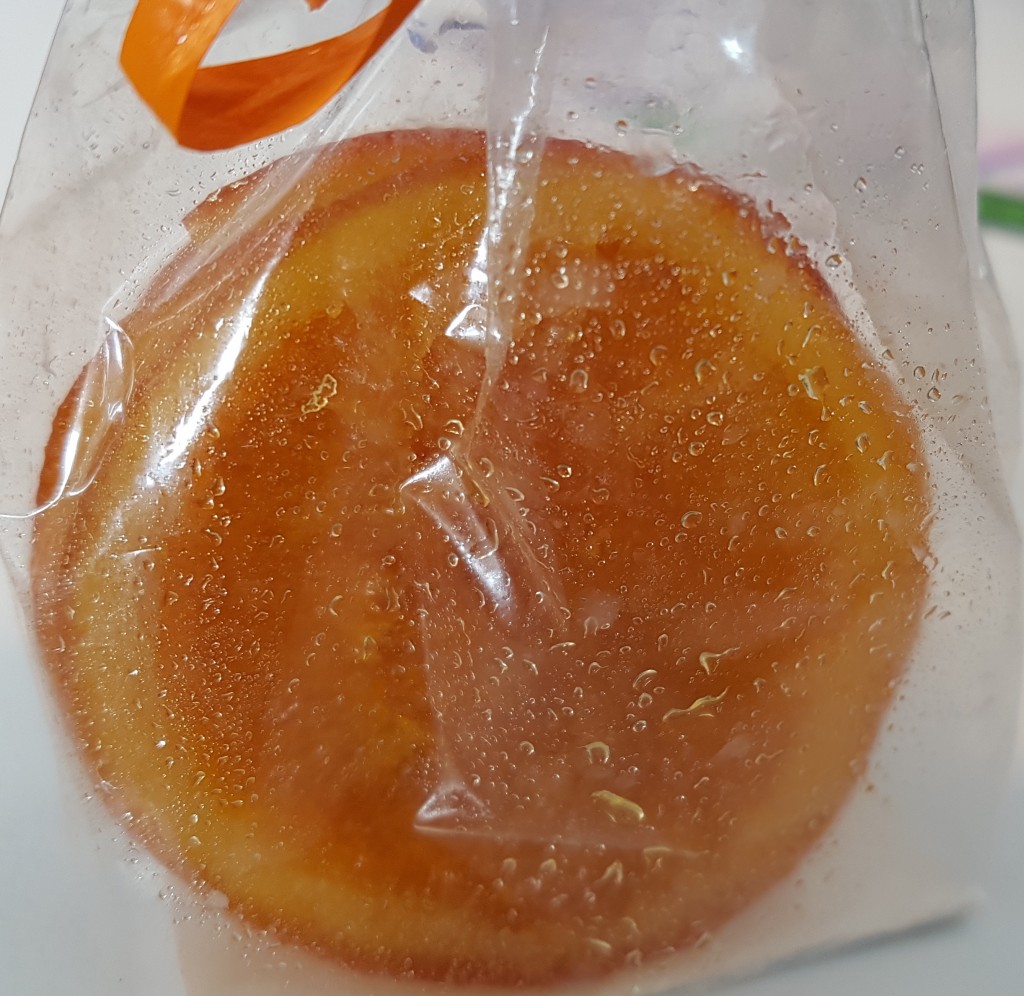 7. Salt with Herbs: I have a feeling I will be sprinkling this product on my eggs, in dressings, on fish etc. For $3.99 I figured it was a good buy!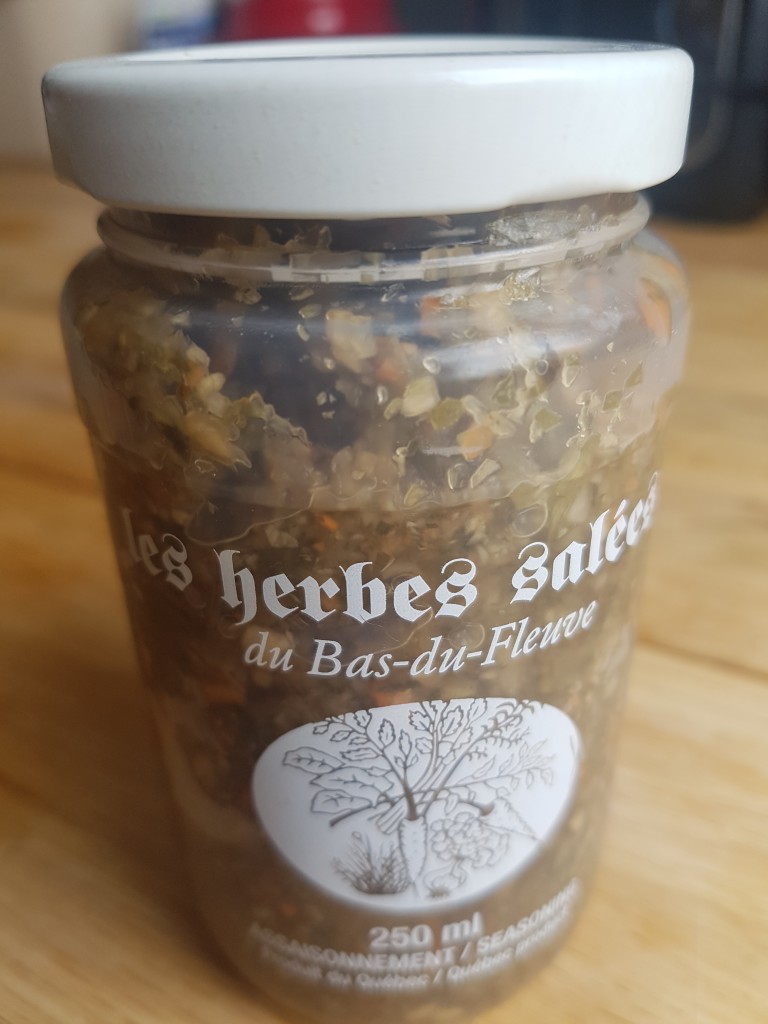 As always, I adore this market for so many reasons. Hope you get a chance to visit Montreal in the near future and visit this market too!
For more information:
Website: Jean-Talon Market
Address:  7070 Avenue Henri Julien, Montréal, QC H2S 3S3
Happy Shopping!