I wasn't going to let a little grey weather keep me away from The Toronto Garlic Festival which took place over the weekend, at Evergreen Brickworks. They had moved the festival indoors so this meant no puddles or umbrellas in sight.
I strolled thru the vendors to see what caught my eye ,and it wasn't hard AT ALL  to figure out what I was going to try:
1. Garlic Fudge:  Kudo's to Busy Liz's Farm Shop for developing this recipe. It was perfect.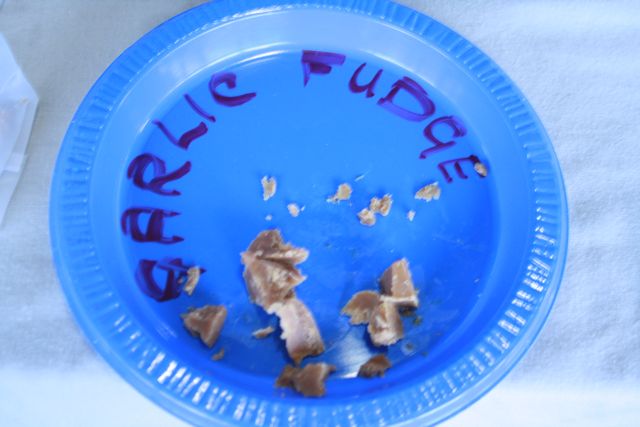 2. Roasted Garlic Chocolate Ice Cream: It took me a second to whip out some lactose pills so I could try this ice cream that was was made by Greg's Ice Cream.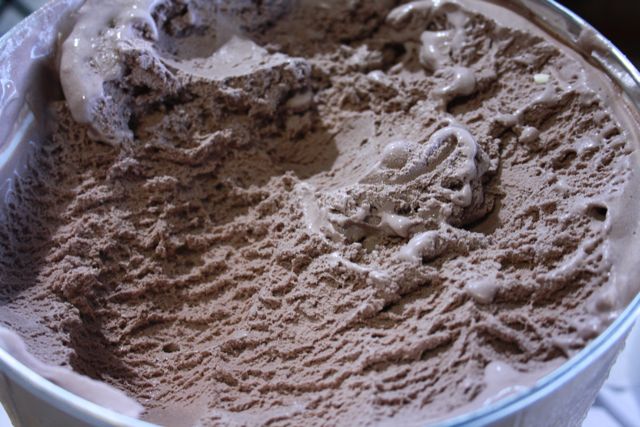 3. A Stone Ground tortilla with garlic hummus:  Made with love from the good people at Chocosol. Just what I needed.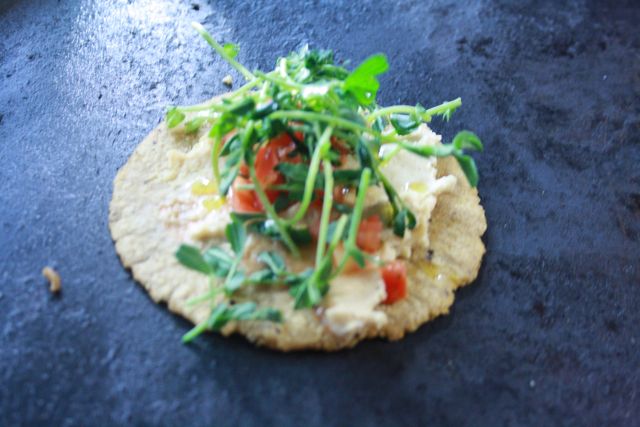 4. Ooey Gooey Goodness from Cheesewerks. I am so spoiled to enjoy their amazing food, both last week at Soupalicious and then this week at the Toronto Garlic Festival. I seriously need to organize a tweet up for a Fondue Nite. Who's in?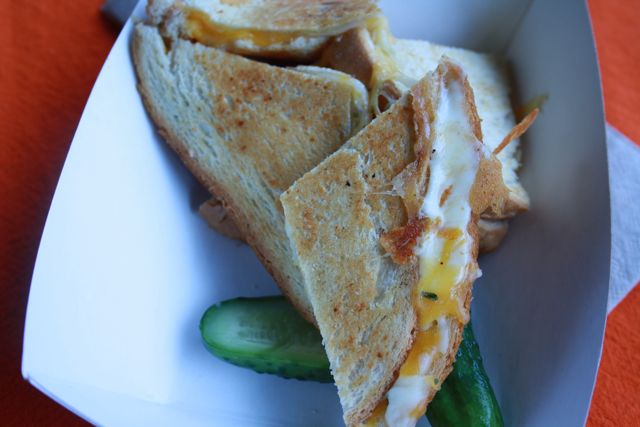 I ended off my visit to the Toronto Garlic Festival by participating in the Garlic Breath test that was sponsored by the Ontario Science Centre. What a great idea to have this contest at the Festival. Wonder who won.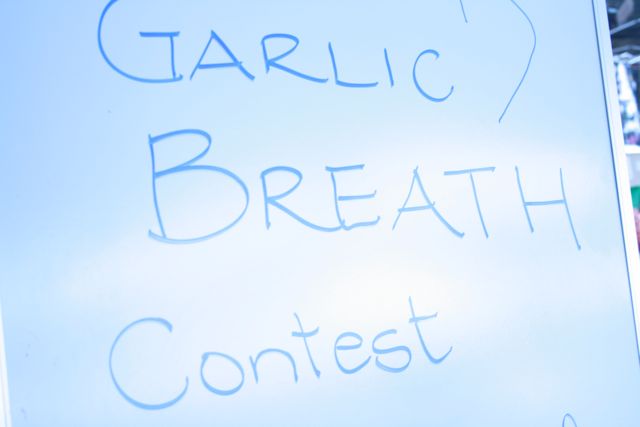 Clearly I had fun at this festival!! Not to mention I came home with an amazing variety of garlic for me to experiment with. I love garlic…can you tell?