Remember Undercover Boss Canada? Well the same team has created Be The Boss Canada!! This new show gives employees at leading national franchises a once-in-a-lifetime chance to take control of their future, rise thru the ranks and BECOME THE BOSS! Canadian companies that are involved with this new show include Pizza Pizza, Anytime Fitness and Pita Pit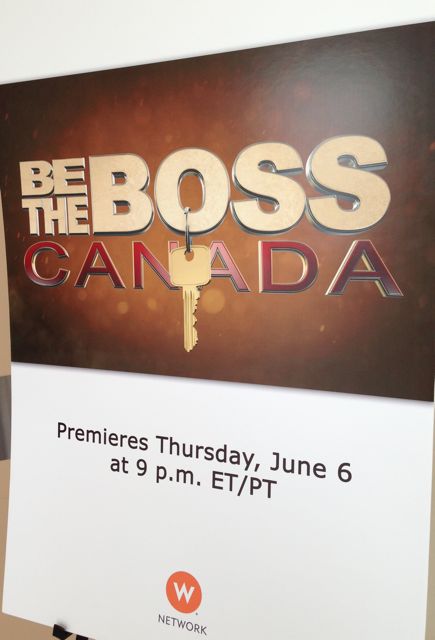 Here's how it works:
Two equally deserving employees from a Canadian company take part in a week long job interview. They are told they're being considered for a big promotion. Guess who had a chance to meet the two Pizza Pizza employees that are featured in the show?  That's right – me!!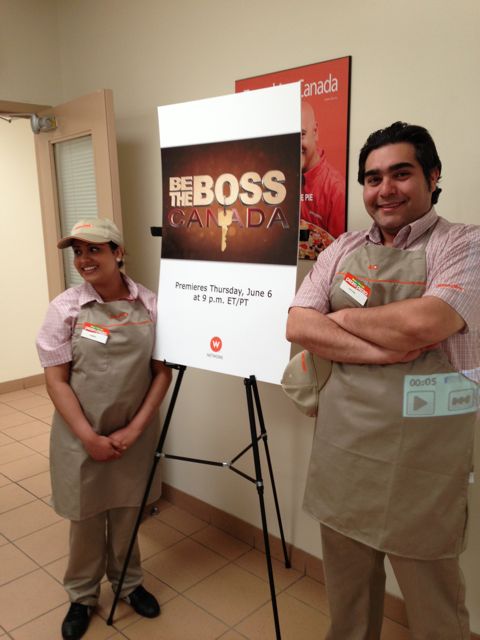 BUT bosses are hiding a closely guarded secret. While the employees battle to be the BEST and out-perform-each other, if one truly excels then they will be handed the keys to run thier very own franchise. Now how cool is that?
This new series offers an emotional and entertaining insider's views into a once in a life time career opportunity.
Be The Boss Canada premieres on Thursday June 6th on W Network at 9 pm ET/PT.
I will be watching it. Hope you will be watching too.