I recently visited Montreal from Aug 3 to Aug 10. What a treat for both my tummy and my eyes! I'm actually going to dedicate TWO blog posts to the "food" part of my trip. Does that give you an indication of how much food I ate? LOL
Here's a list  of restaurants that I tried.  Sadly I didn't make it to Joe Beef as they were closed. Sniff.
Garde Manger:  What did we order? The lobster poutine, Foie Gras with brioche and a blueberry sauce, and the Walleye. We sat at the bar in the back and loved both our food and the cool yet casual vibe of this restaurant. PS almost went back another night for the Foie Gras dish – it was that good.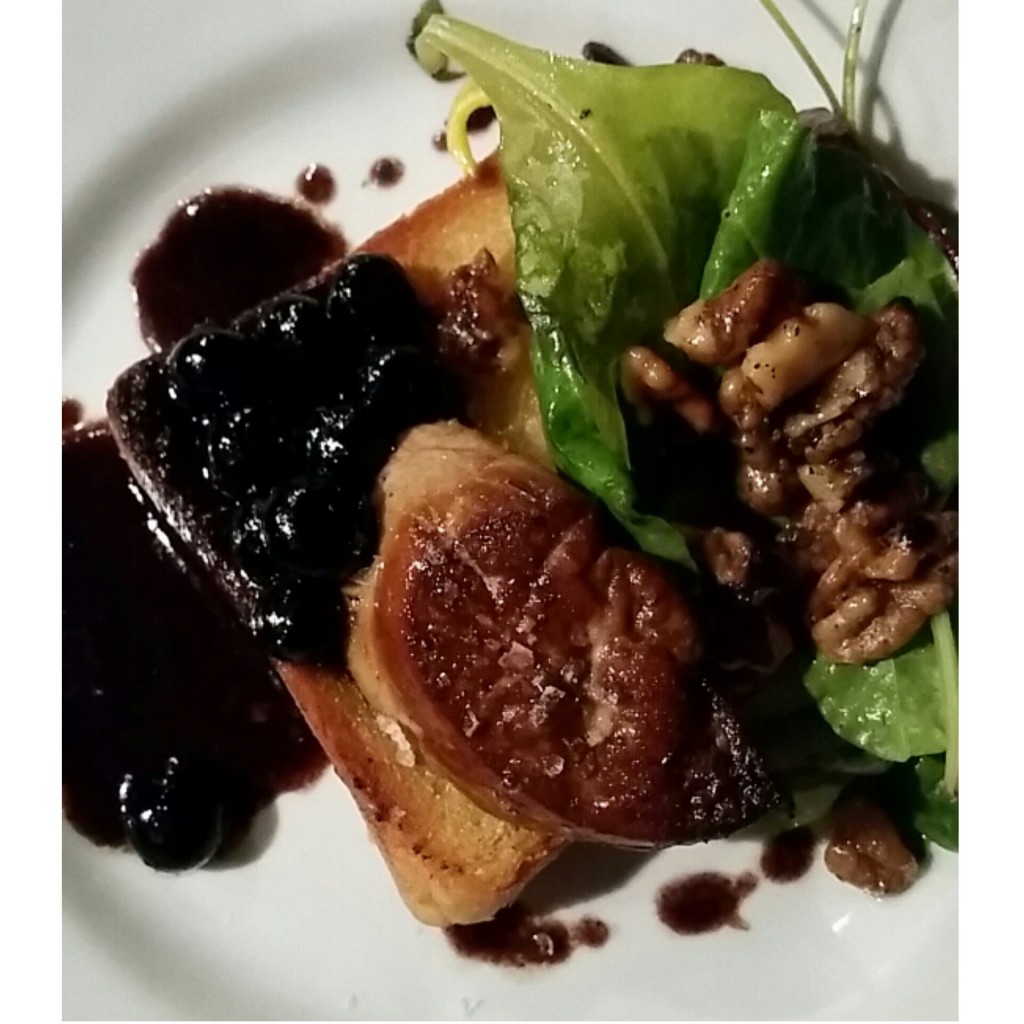 Au Pied Du Cochon; This is my 3rd time to this restaurant in the past 7 years and I keep ordering the same thing! Foie Gras Poutine and Cromesquis Foie Gras (basically deep fried squares and when you pop them into your mouth – foie gros oozes into your mouth). This visit I felt like I need to add some vegetables to balance the meal and it didn't disappoint.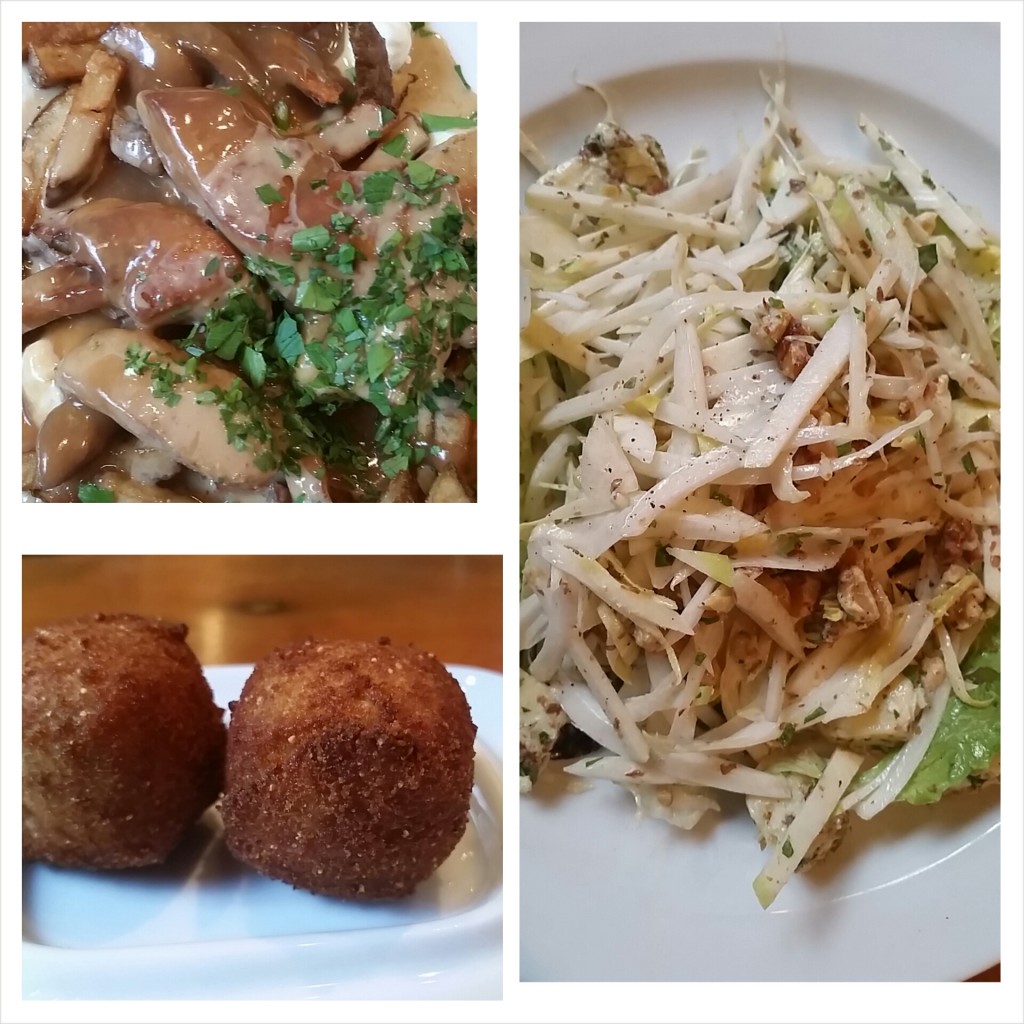 L'Gros Luxe: Noticed that they had a poutine sandwich on the menu AND deep fried avocado. Didn't take me long to add L'Gros Luxe  to the list of restaurants I wanted to check out. There's a reason why they just opened their second location…great food, great prices and friendly staff.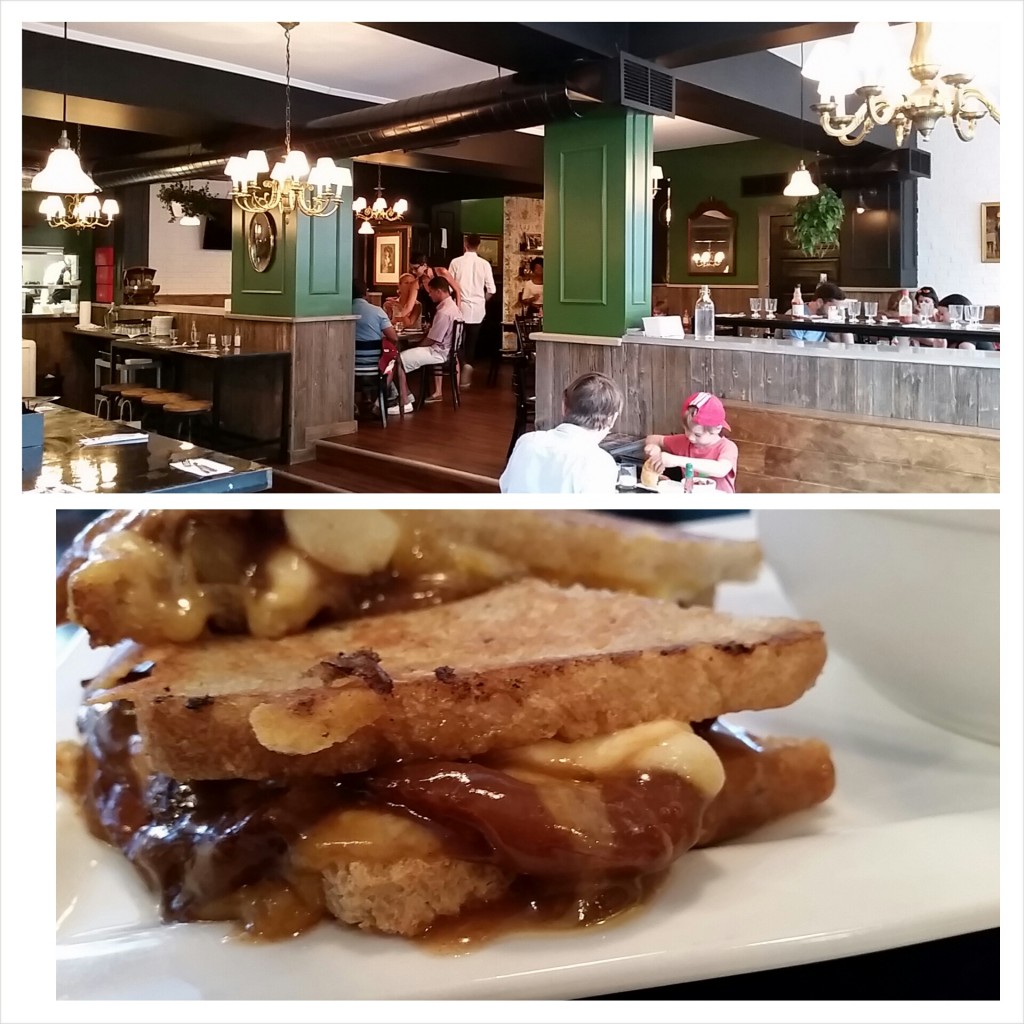 Olive & Gourmando: This restaurant seems to be packed ALL the time. I went an hour before closing and it was still full of customers (minus the line ups). It was a good strategy not to go for breakfast or lunch seeing as I'm not fond of line ups. The waitress told me that #24 on the menu is a popular salad so I ordered it. It was SO pretty and SO tasty. Just what I needed. I can see why this is a popular spot for tourists and for locals.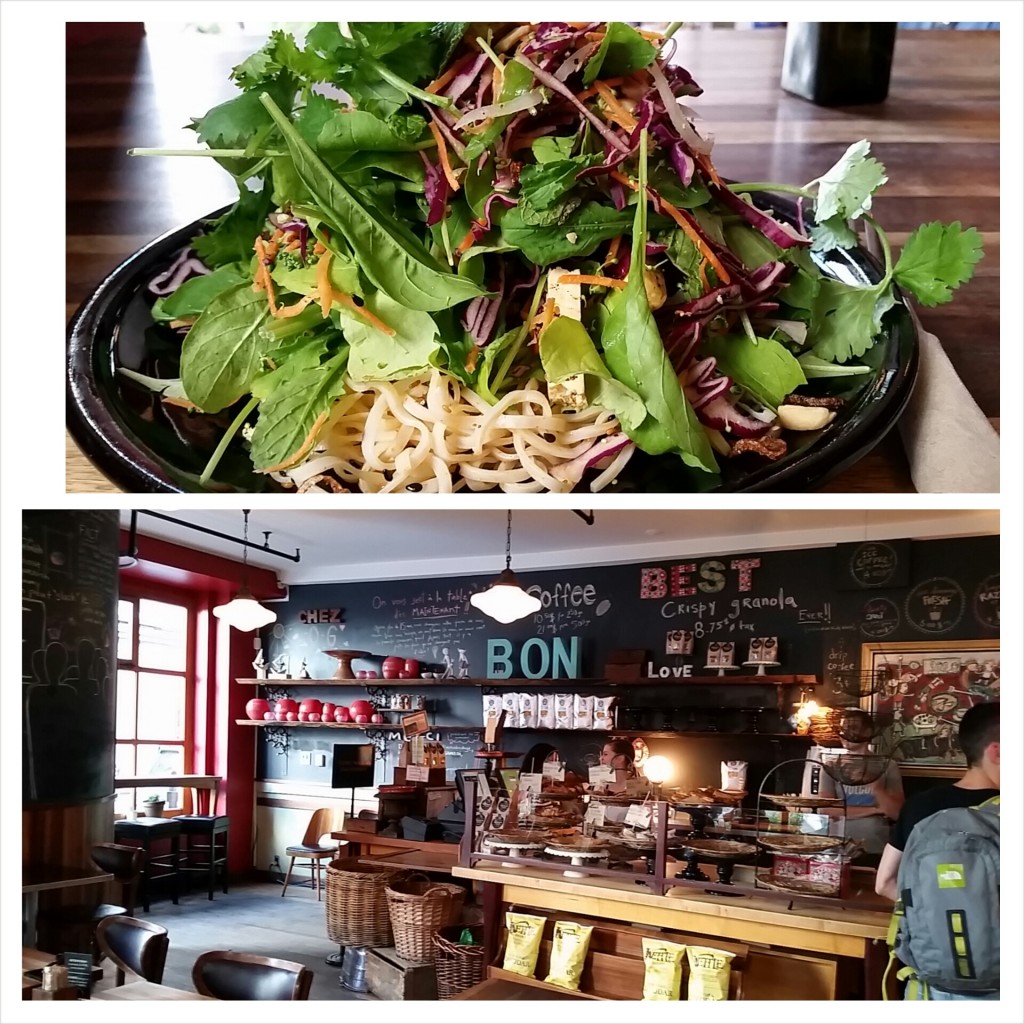 Brit & Chips; One night I was looking for a casual restaurant that wasn't far from Old Montreal and this restaurant fit the bill. Just perfect.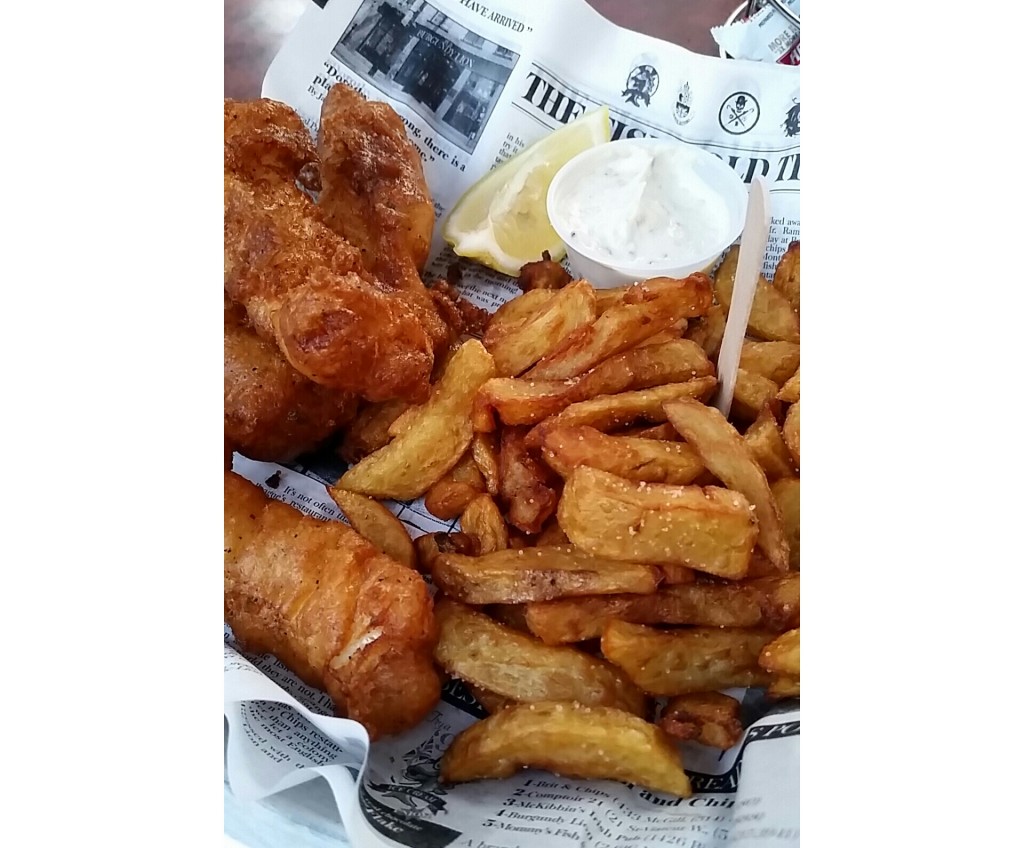 Ceviches: Oh what a treat to discover this restaurant. Love. Love. Love this restaurant. Again – another casual restaurant and exactly what I was looking for. I wish there was a restaurant like this in Toronto!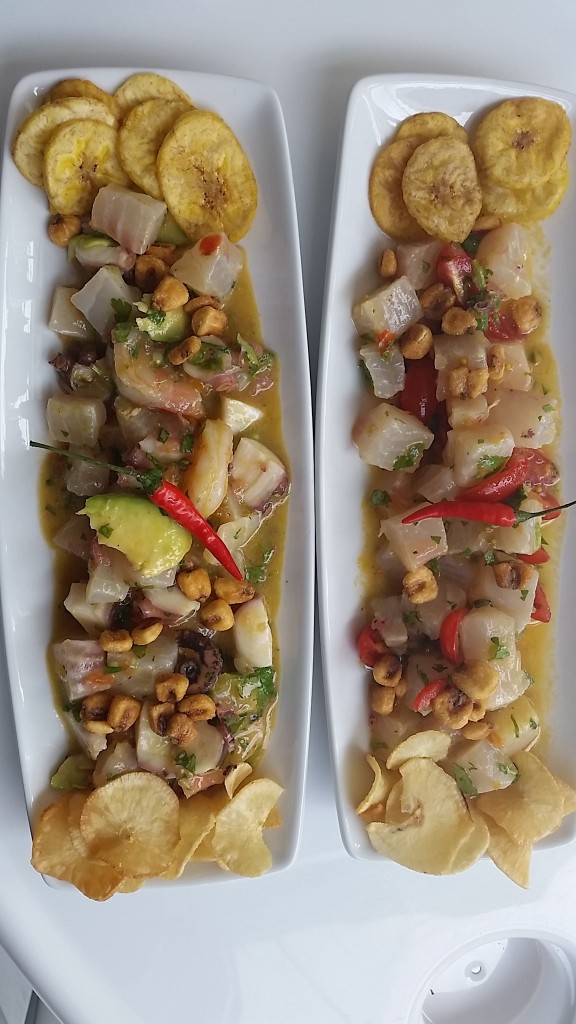 Just so you know – I followed three blogs that were instrumental in helping me decide which restaurants to go to!
For more information:
Garde Manger 408 Rue St. Francois Xavier, Montreal (514) 678 5044
Au Pied Du Cochon 36 Avenue Duluth Est, Montréal  (514) 281-1114
L'Gros Luxe  3807 St-André  514-447-2227 OR 150 Bernard Ouest  Mile End 514-507-8883
Olive & Gourmando 351 Rue Saint Paul Ouest (514) 350-1083
Ceviches 152 Rue Napoléon, Montréal (514) 419-6391
Brit & Chips 433 Rue McGill (514) 840 1001 or 5536 Cote-des-Neiges, Montreal (514) 737-9555