The other day I received the following message via facebook.
Hi Vicky- sounds like you are having a great trip… My parents are in Jerusalem now and are going to tel Aviv tomorrow to the Sheraton. Do u have any suggestions for them? where they should go… Different ideas than the regular .. Thx
Here's a list of attractions that I'd visited over the last few days that I suggested to my Facebook friend:
1. Tel Aviv Museum of Art: I hadn't been to this museum in over 3 decades and I'm so happy that I went. I must admit that one of the reasons I went was because a foodie friend of mine went a few months ago and his photos on facebook really impressed me. The building itself is stunning not to mention the exhibits themselves. It's also a great way to escape the sunshine between 12 and 2 pm!!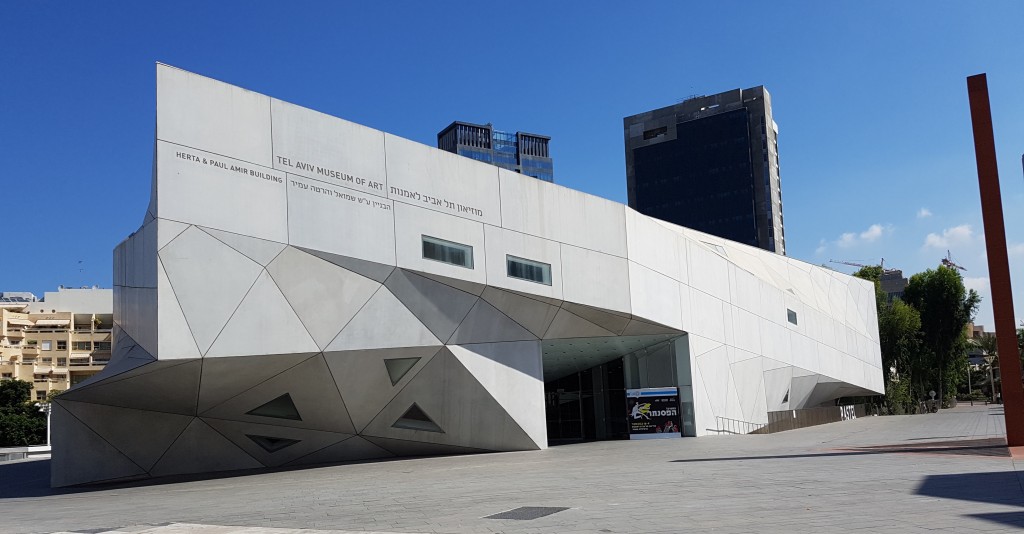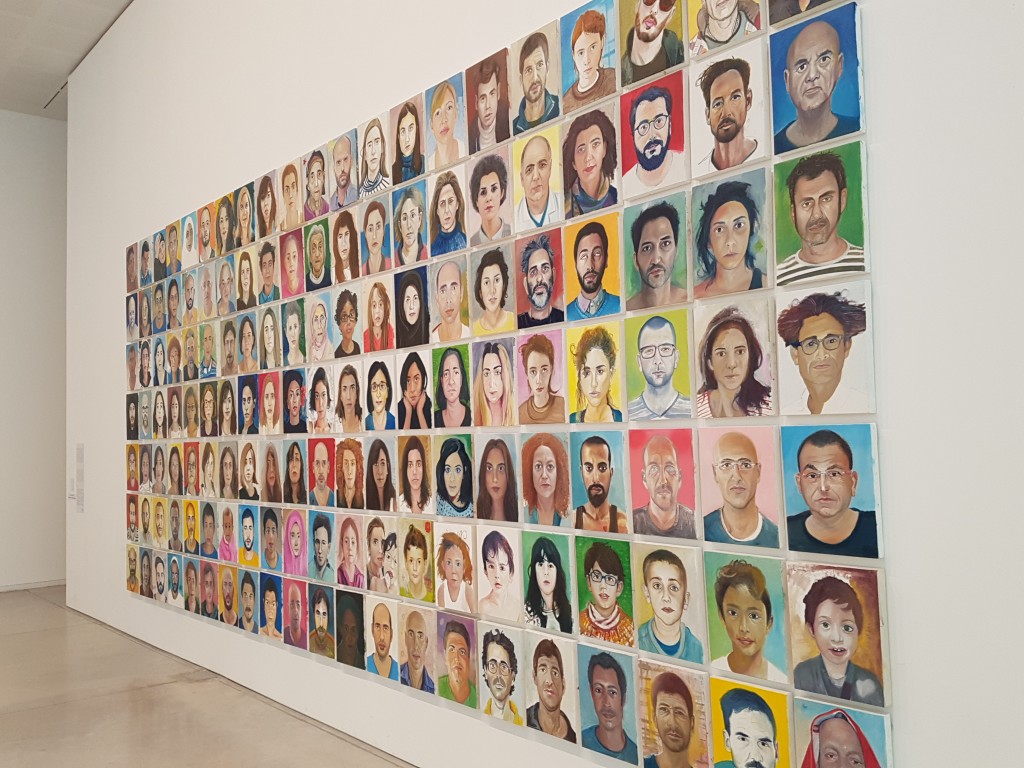 2. Sarona Market: Even though I was in Tel Aviv in April 2015 – this market opened just after I left.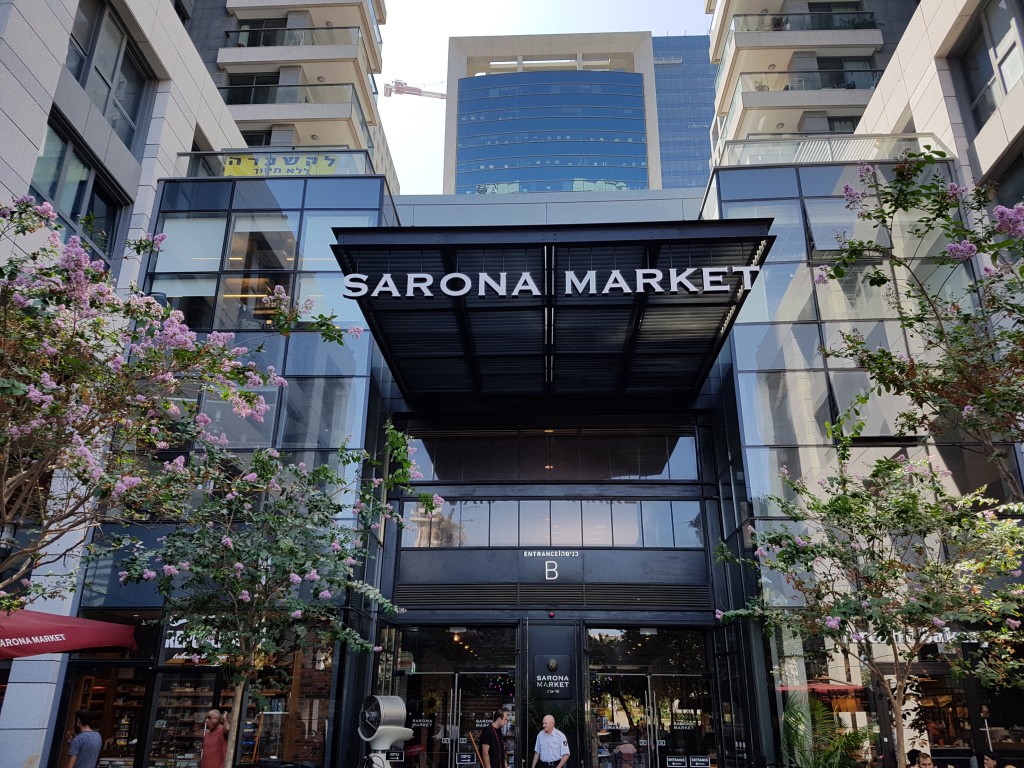 This market brings the "best" of the country to one place. The variety of food in this market was perfect – restaurants, beer, wine, candy, fresh fruit, halva, bakeries, paletas, etc. My tummy was in heaven. I must add that I was lucky enough to have a "tour of Sarona Market" with a well respected Israeli Food Writer. Highlights of my tour included: Captain Curry and Forela Fish Bar.
Here's a photo of my delicious Smoked Trout Shawarma from Forela Fish Bar!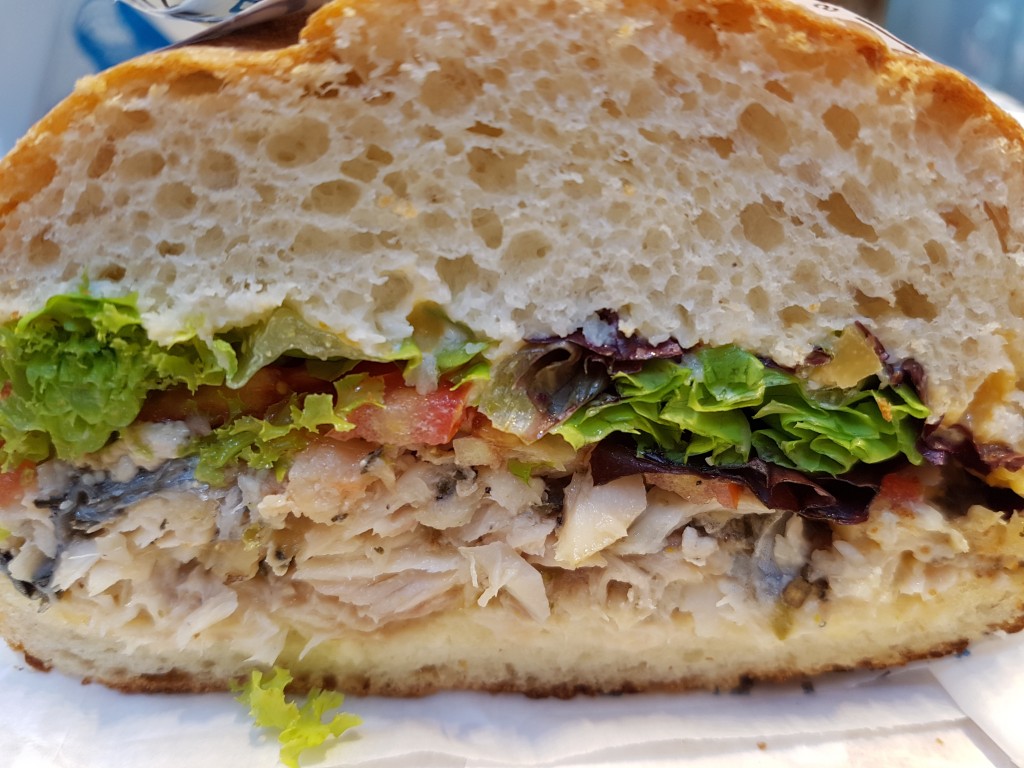 Seriously, how pretty are these olives?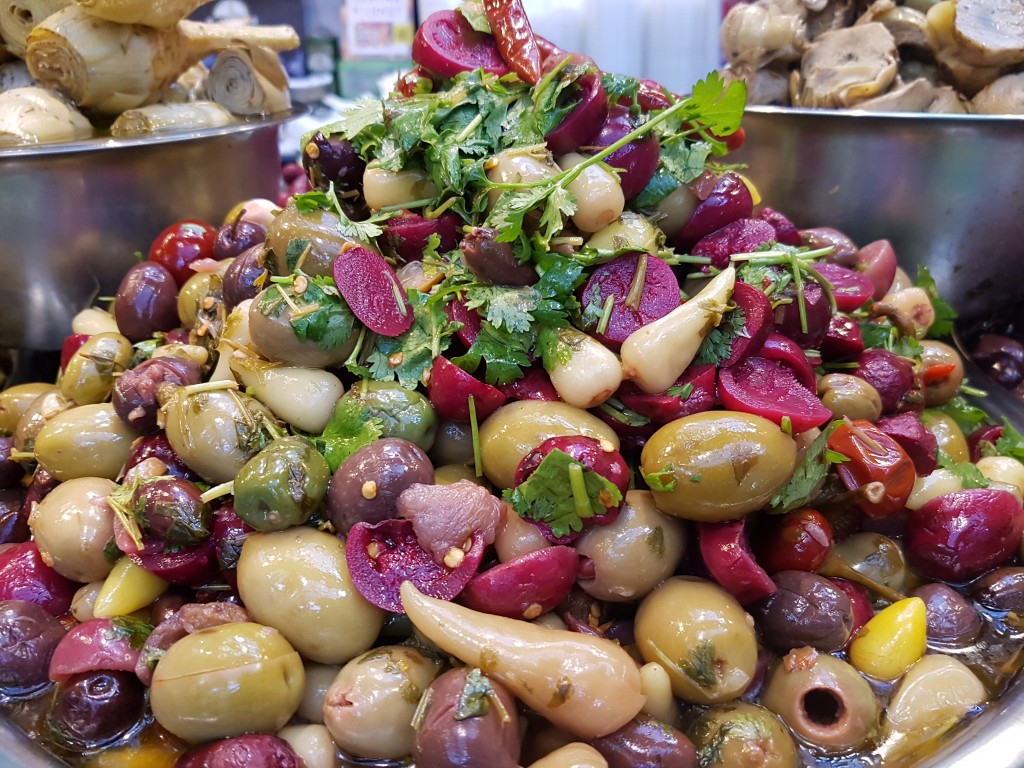 I couldn't bring back the olives with me on the plane, but I certainly did buy  Rusty's Almond Butter (with Halva) which is made here in Israel! #supportlocal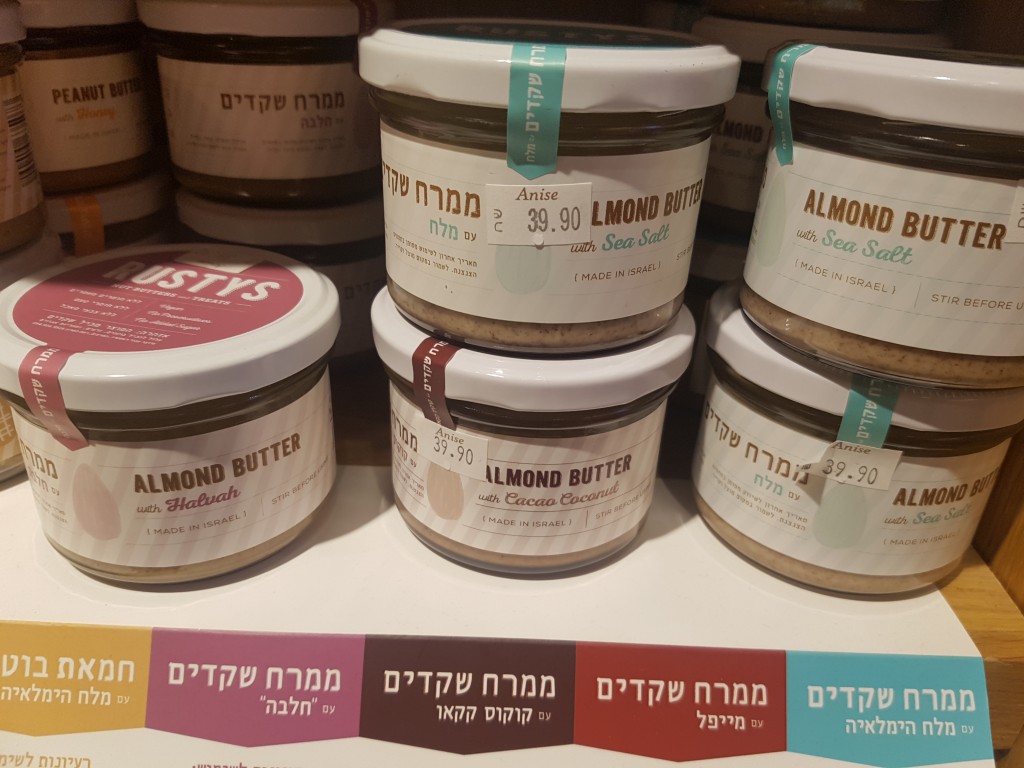 3. Carmel Market: This market is a true Israeli Experience. Its crowded, busy and so much fun! I visit this market every time I'm in Tel Aviv. It's a must.
4. The Old Tel Aviv Port:  A great area to stroll around as it's on the water and this adds to the atmosphere.  There's plenty of restaurants, retail stores, cafes and ice cream to keep Israelis and tourists very happy!!
5. Delicious Israel: They offer unique food tours and food experiences. I was able to participate on a food tour of Levinsky Market and it was certainly a highlight of my trip. Read more about my tour by clicking here.
6. Nahalat Binyamin: I love this outdoor arts & crafts fair that is held every Tuesday and Friday. I always find gifts here and happy to support Israeli artisans. Not to mention it's a fun scene.
Sadly I only took a photo of this piece of jewellery and I'm kicking myself that I didn't buy one. #nexttime.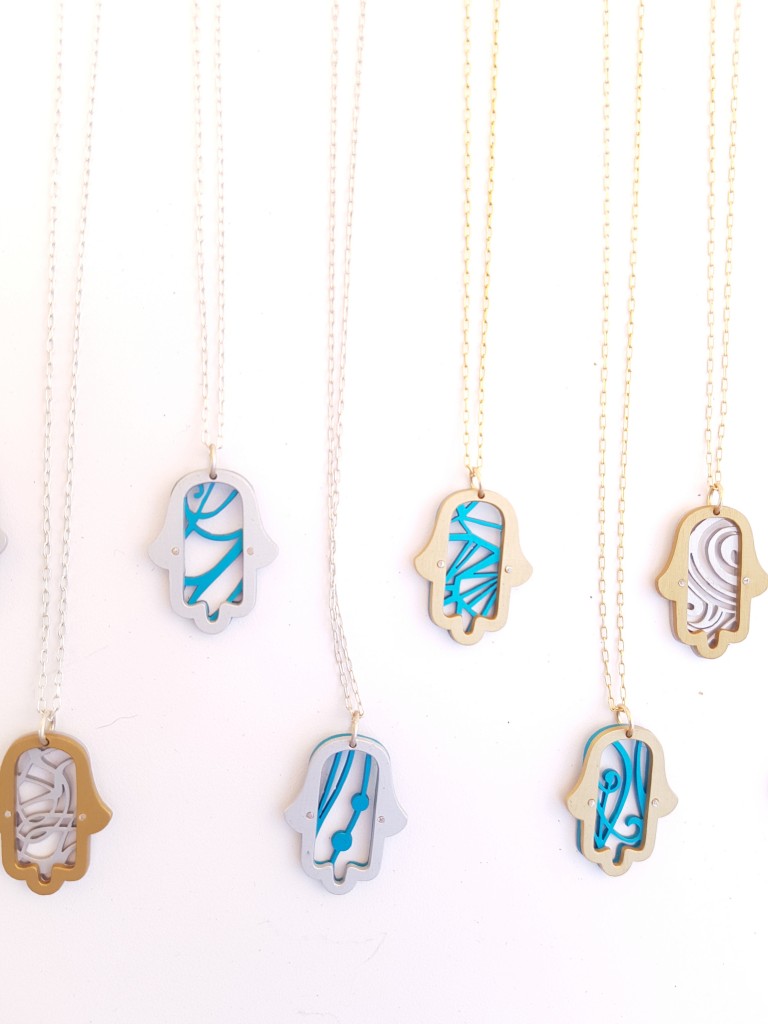 Attractions I didn't have time to visit:
–Old Jaffa Port: Such a gorgeous place to walk around but I just didn't have time.
–A Cocktail Bar; Apparently Tel Aviv has some pretty swanky cocktail bars (click on the link – pretty please)  and after googling "Cocktail Bars in Tel Aviv" – it's evident that I need to go on a "cocktail crawl" on my next visit.
–Jewish Diaspora Museum: I haven't been in decades but it was always one of my favourite museums.
Tel Aviv is a beautiful cosmopolitan city with a lot to offer. I was fortunate enough to stay in Tel Aviv for 7 full days and can't wait to visit next year!!
For more information about Israel – please click here.