I wanted to take advantage of the long weekend so I booked a quick trip to New York City. I was originally going to drive and then went on Travelocity and decided to fly. It felt like a smart move till our flight got delayed for a few hours. Ouch.
Sadly this meant that our lovely afternoon on the Go NY Tours –  Hop On and Off Double Decker  Bus Tour was reduced to two hours. However we were so glad we went regardless. We had a great overview of the city while enjoying the double decker bus. I can't imagine not doing these tours. I really do think they offer tremendous value.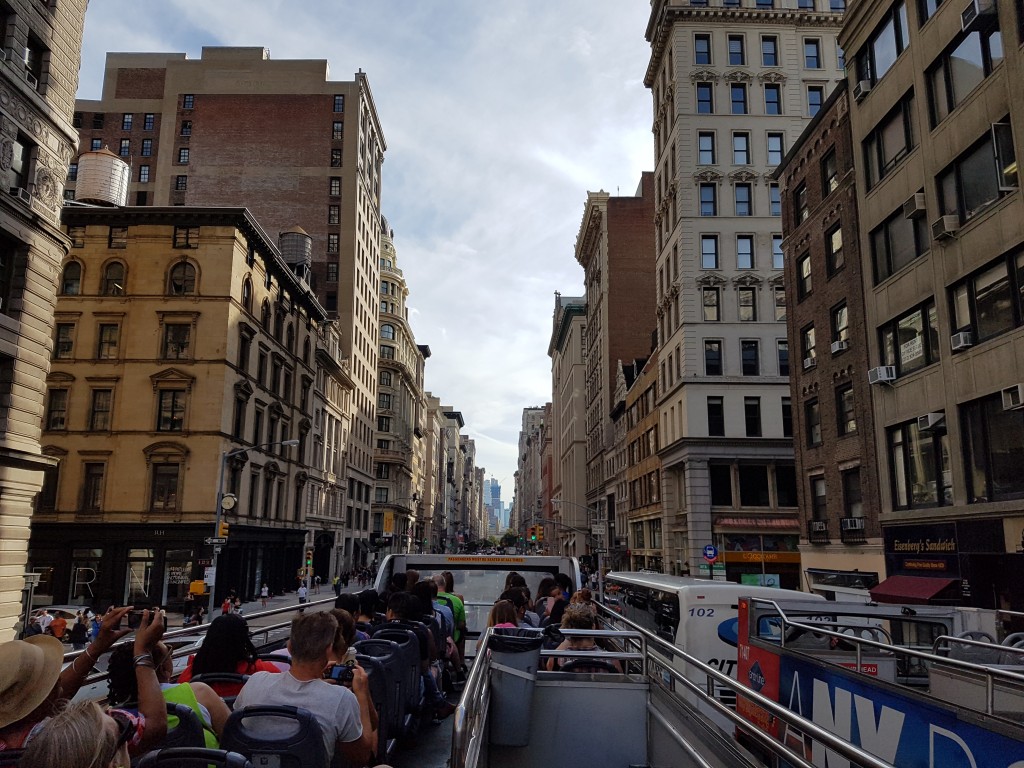 For dinner, it was recommended that we go to a Kosher Certified and Vegan restaurant called By Chloe.  (185 Bleeker St).  I was SO glad we went. The restaurant was hopping but scored a cute table outside to enjoy this super tasty kale salad.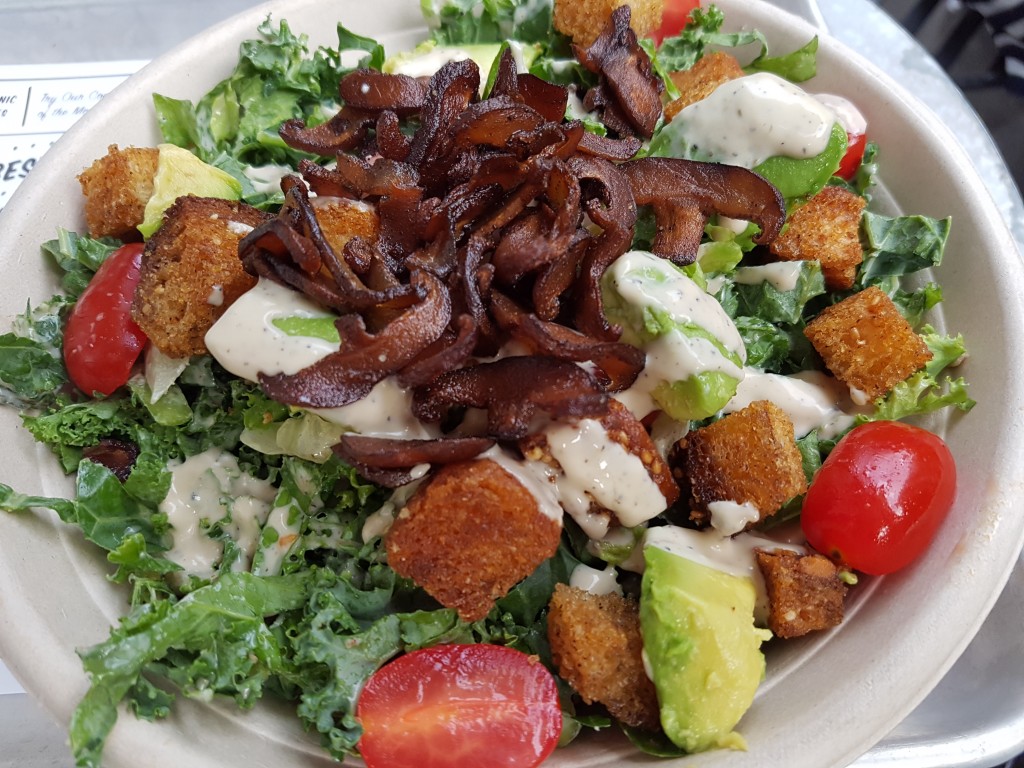 After dinner, I was able to nip into Murrays Cheese  (284 Bleeker St) where I quickly bought three items: Vermont Butter (which I havent found for years), some unique crackers and this beer that had me buzzed in no time at all. (can you say, 13% alcohol). Sadly no time to even look at the cheese counter. ARGHHH.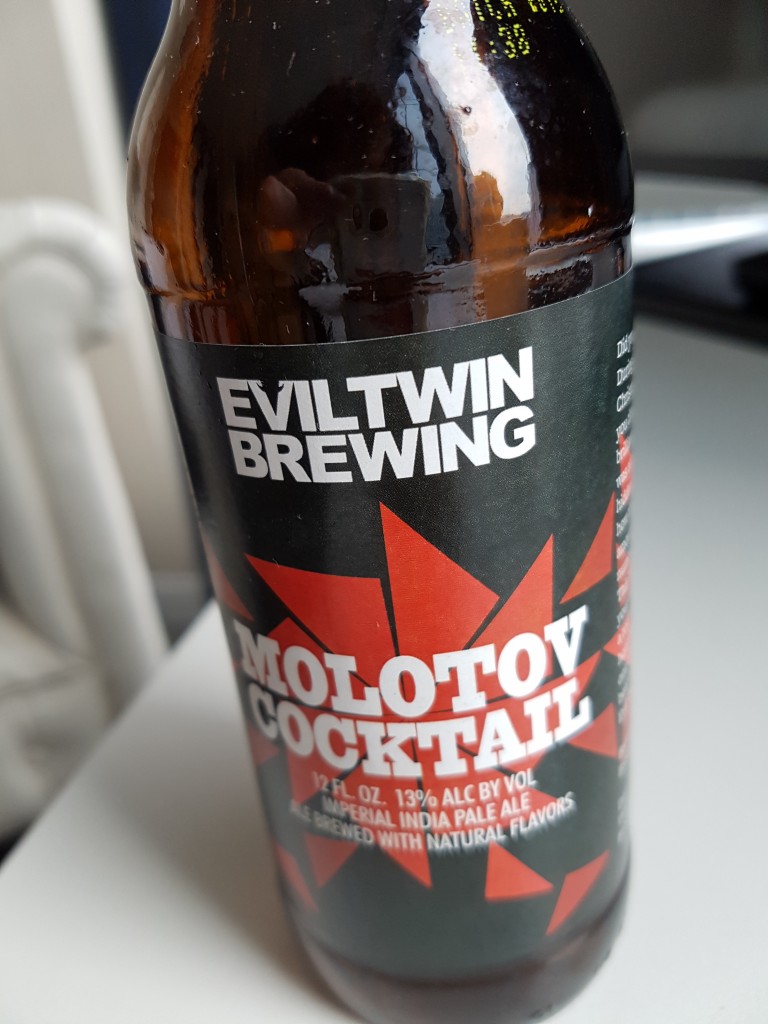 Rushed back to the Residence Inn NY Manhattan/Central Park for a wonderful nights sleep in our beautiful corner suite that had an incredible view! (Blog post to foll0w).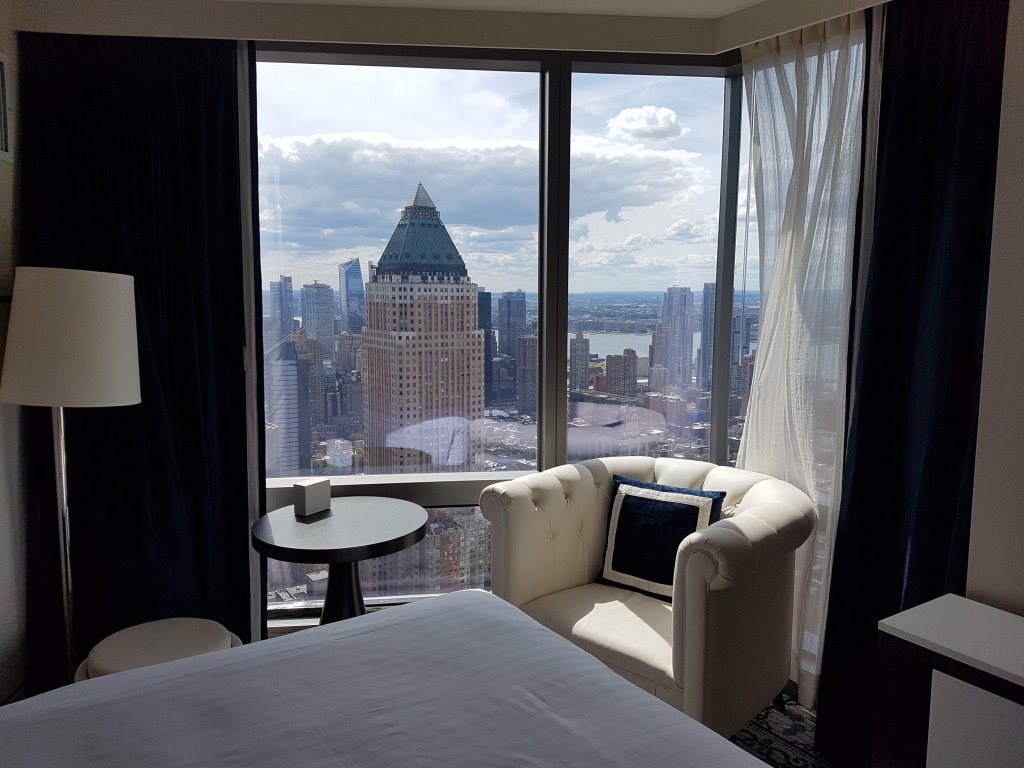 On Saturday, my day included two critical elements of any visit to NYC – Shopping and Eating. (not in that order).
I started my day off at Smorgasburg in Brooklyn. (90 Kent St) What a great decision. It was my 3rd time visiting this fabulous outdoor food market since it started in 2011 and it keeps getting better and better. What I like best is the opportunity to see so many creative food vendors.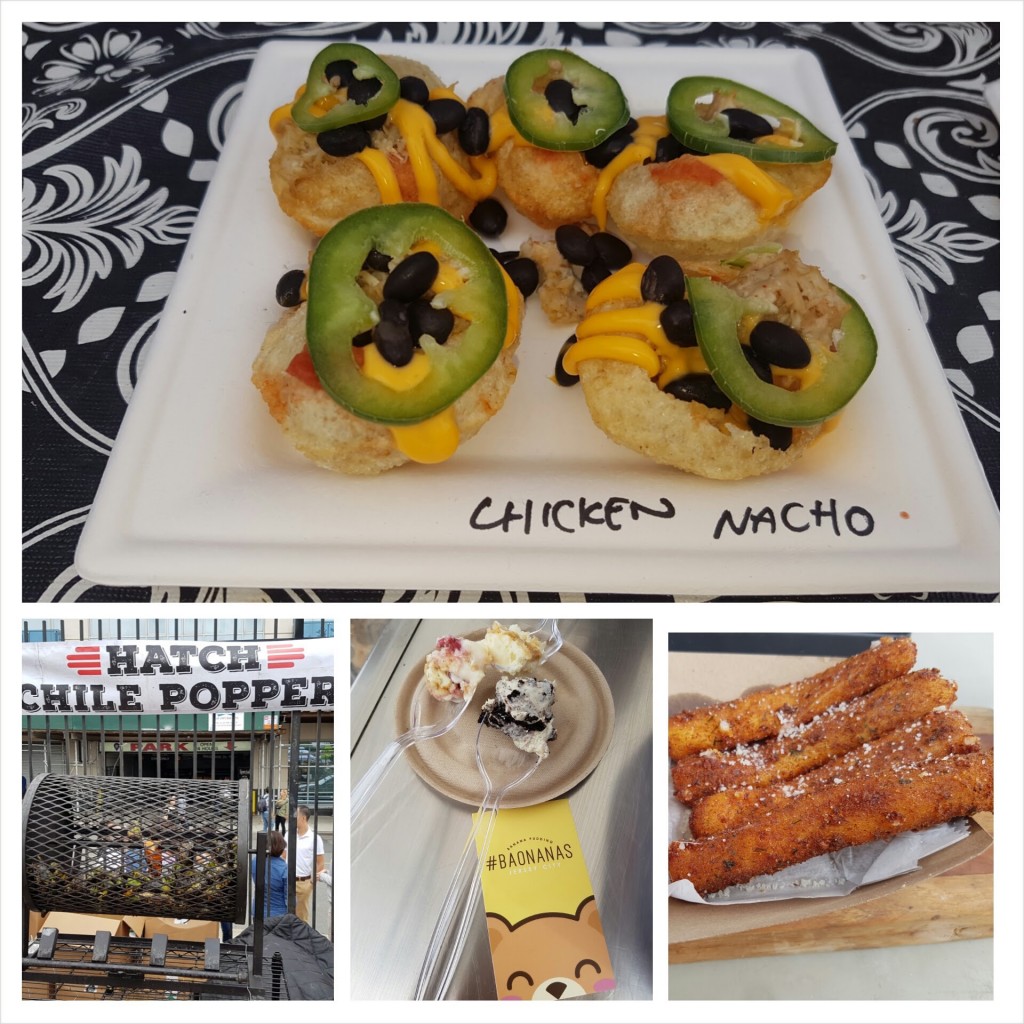 I saw a few of my favourite vendors from my previous visits: Bon Chovie (which I get on each and every visit) and Kelvin Slushie plus the Ramen Burger vendor.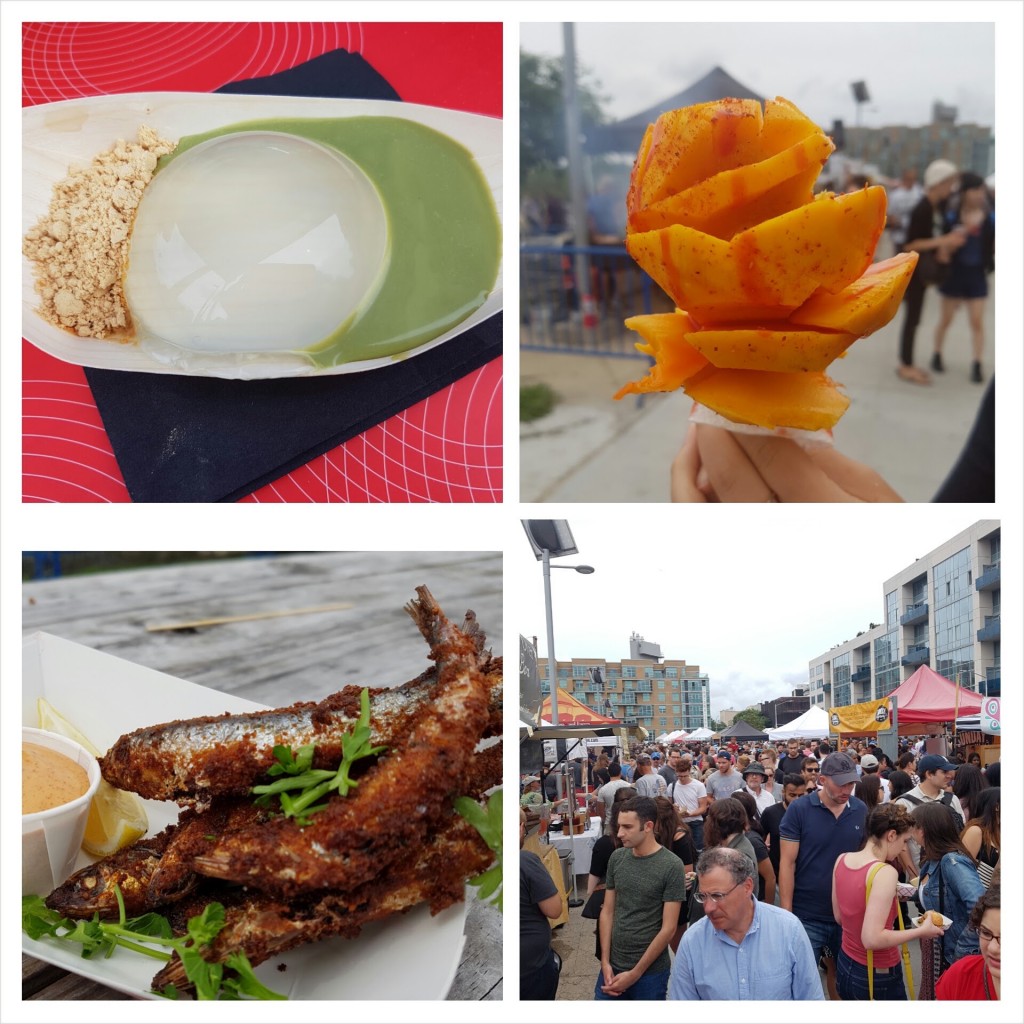 I was in foodie heaven.
Late afternoon on Saturday included a walk thru Central Park where we stumbled upon a huge gathering of people and then figured it out: POKEMON GO!!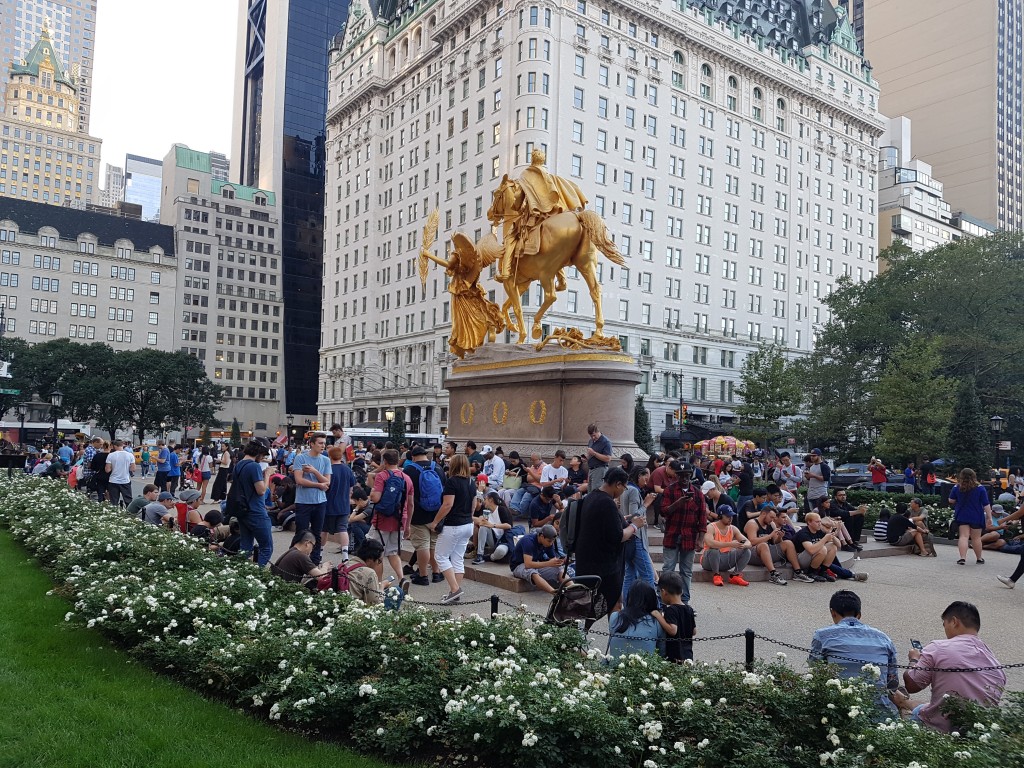 We also did some shopping on 5th Avenue and did some damage at the insanely huge UNIQLO (89,000 sqf).  Pretty grateful that there were no line ups at the cashier but as you can see from this photo. ..they are prepared.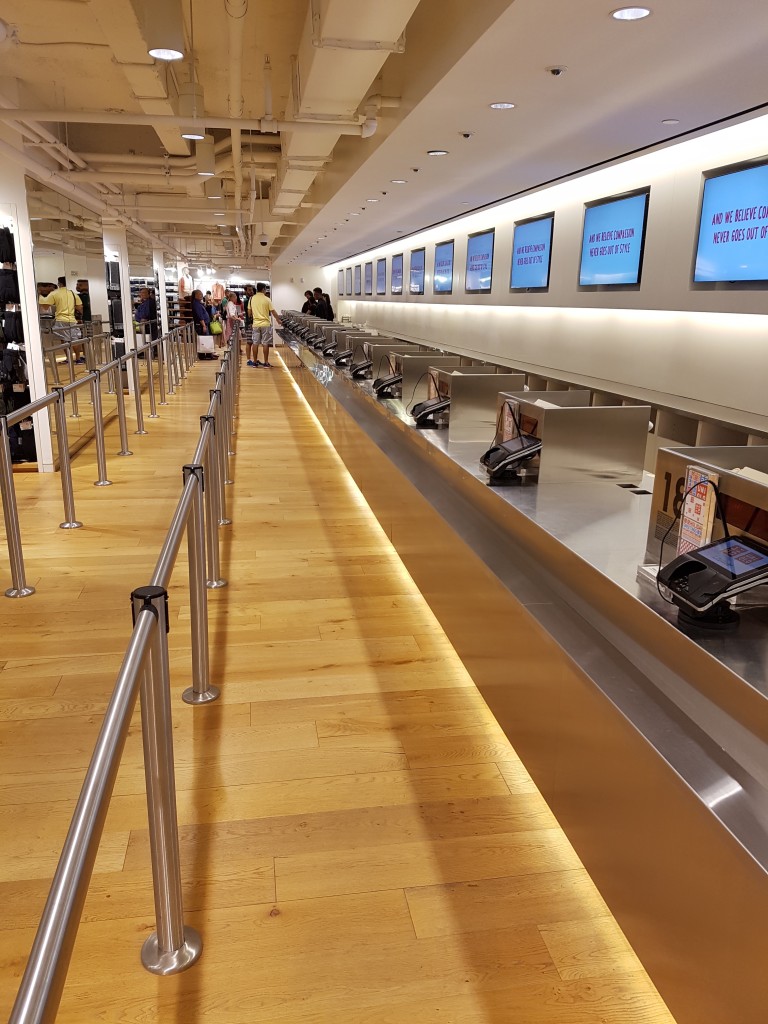 Can't wait for UNIQLO to open in Yorkdale Shopping Centre sometime in the fall. Seriously.
On Sunday morning, I scrambled to the US Open. I was only there from 1030 to 1230 but it was worth it. I've been watching the US Open for decades on TV and it was great to experience being there even though I wasn't there to watch a match.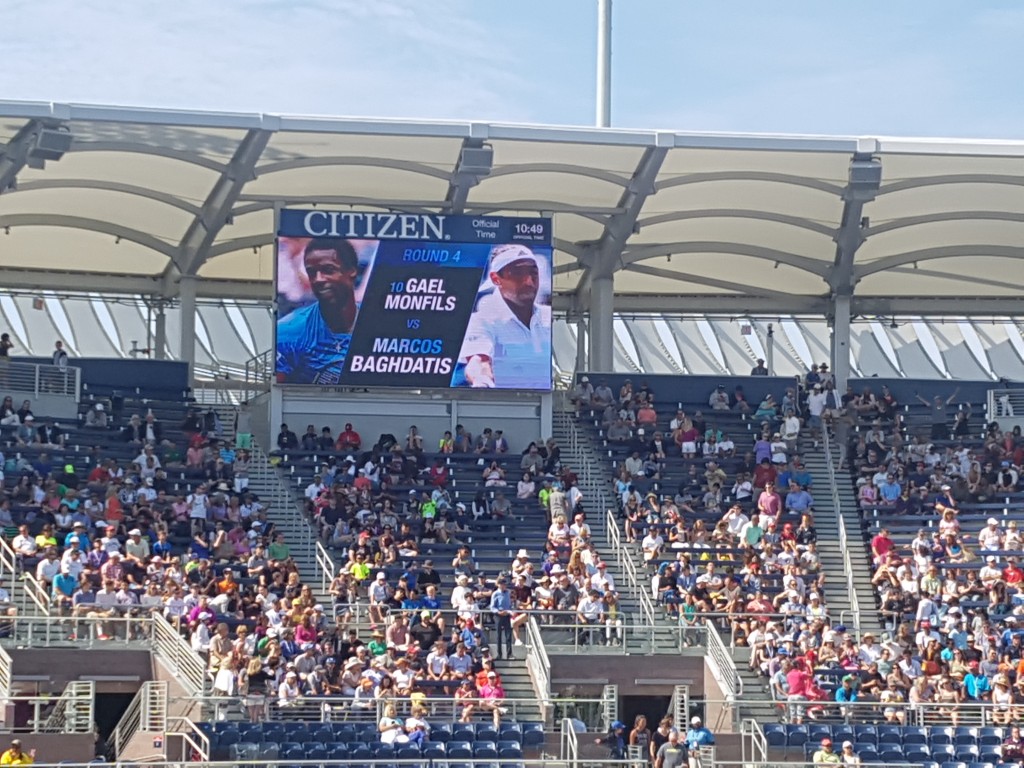 Just like that – it was time to head to Newark to catch our flight. I wish we had time to visit MOMA or the Whitney Museum or Washington Square or Chelsea Market but it just means I will have to go back, right?
Hope you had a wonderful weekend too.
For more information:
Go NY Tours Website: https://www.gonytours.nyc/double-decker-tours
Address: 2 E 42nd St, New York, NY, Phone: 1 212-664-0300
Website:  Residence Inn NY Manhattan/Central Park
Address: 1717 Broadway, New York, NY Phone: +1 212-324-3774