I'm a huge fan of serving appetizers before a meal. There's something about putting it all together that really appeals to me.
My appetizer plate usually includes olives, cheese, roasted garlic, dried fruit and whatever else I have hanging around the fridge.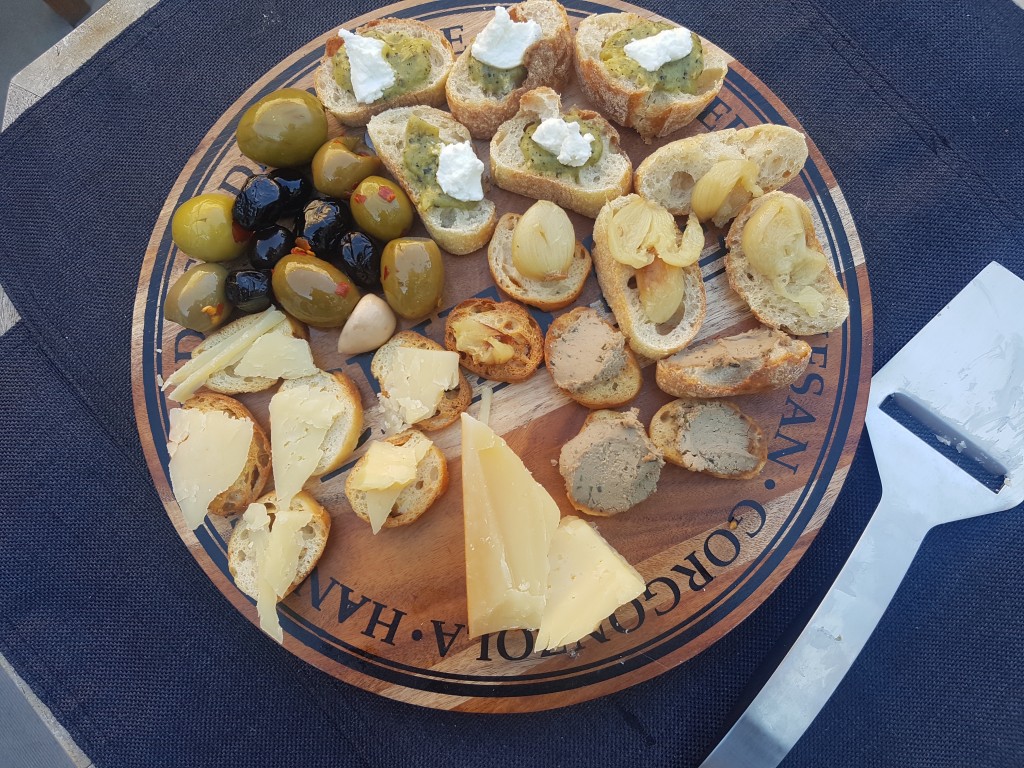 However recently I've discovered Espuna Tapas Essentials that have elevated my cheese board to another level. There's a huge range of products and you will find them at major retailers like Metro and Longs.
ps see the package in the middle – I often snack on them in the middle of the day. #goodsnacktoo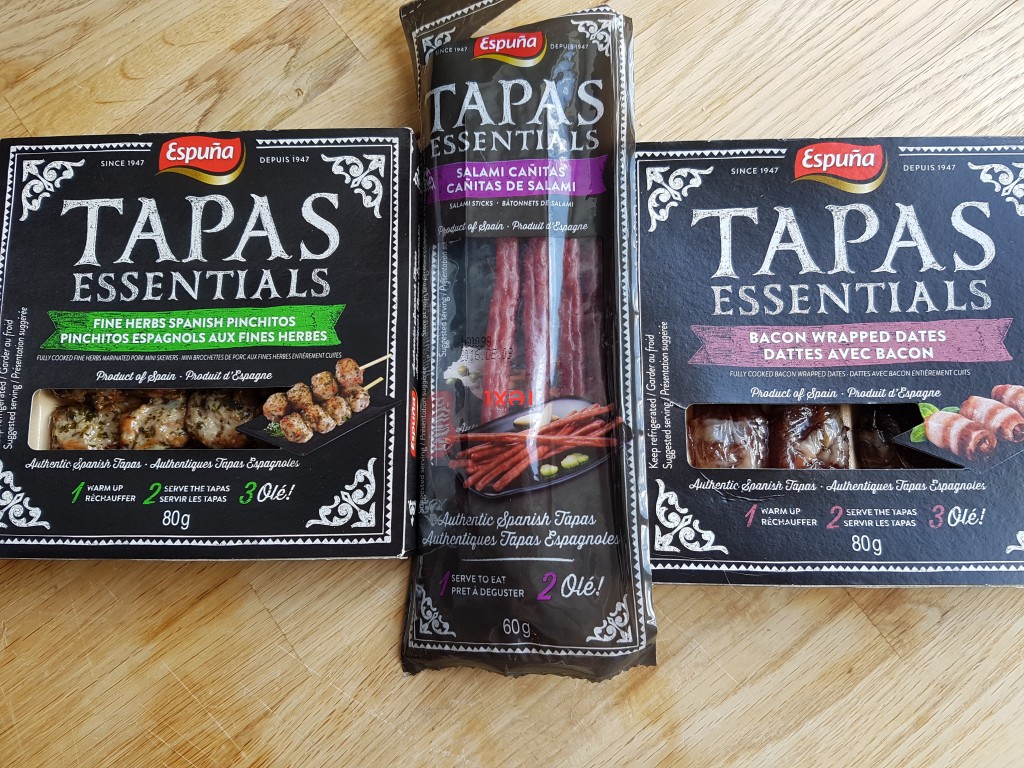 Now my cheese platter looks like this!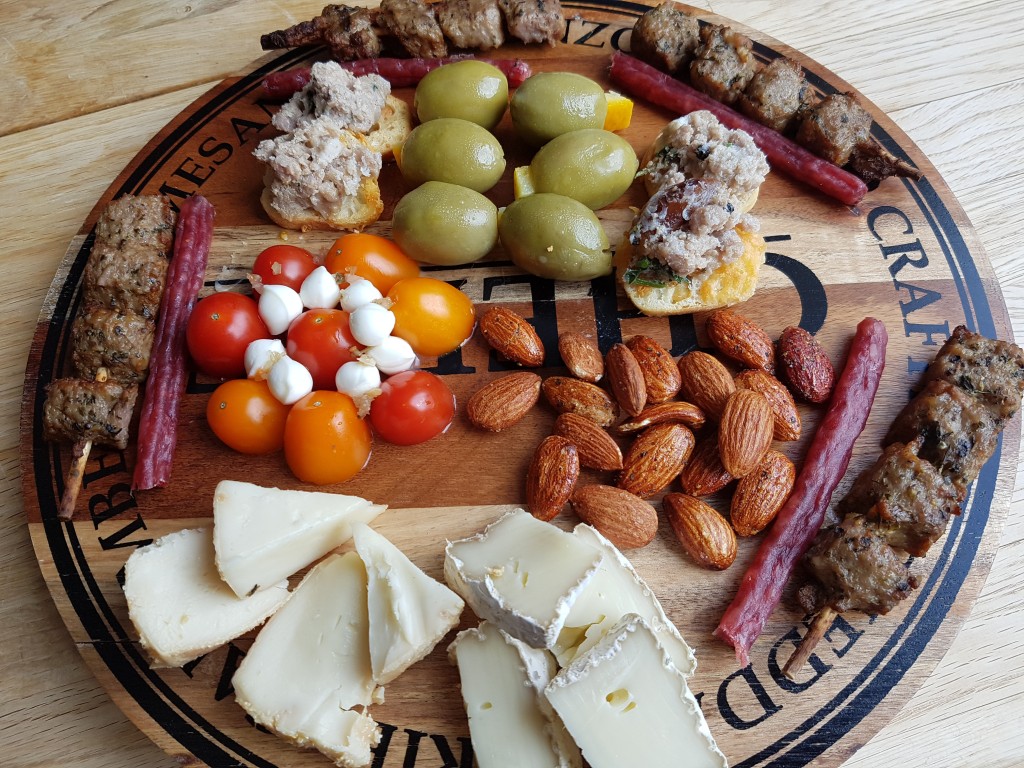 Along with appetizers, of course there has to be an aperitif. Lately I've been enjoying the Aperol Spritz which has been described as "THE drink of the summer". This aperitif is widely available at the LCBO for $26.55 , and had its own cocktail recipe book come out this year called "Spritz: Italy's Most iconic Aperitivo Cocktail" by Talia Baiocchi and Leslie Pariseau.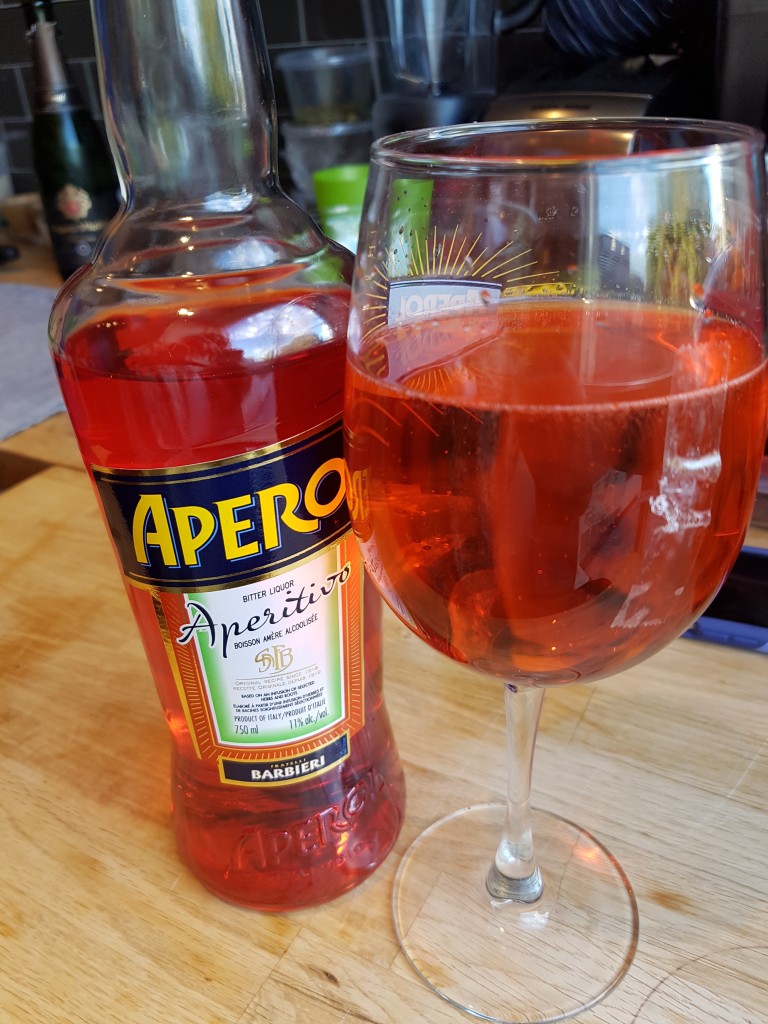 To make this lovely cocktail you need:
3 parts Cinzano Prosecco
2 parts Aperol
1 splash Soda.
Start by adding ice to a glass, then pour the Prosecco, the Aperol and a splash of soda. Top with an orange (oops I forgot this step).
Happy Entertaining!!