I was in Ottawa this past weekend – one of those very (very) quick visits. i.e. drive in to Ottawa on Saturday and drive back to Toronto on Sunday.
Clearly when we got home, no one was in the mood to cook dinner or even go out for dinner.
This is where the foodora app came in handy. Oh how I love technology!
We were in the mood for Thai and within minutes I was able to place the order, add tip, and even track the delivery. When placing the order, I could even find out what ingredients were in each dish (in the event I was allergic to something or didn't like a particular spice etc).
When dinner arrived, we ate in comfort (on the couch) – where we belong!!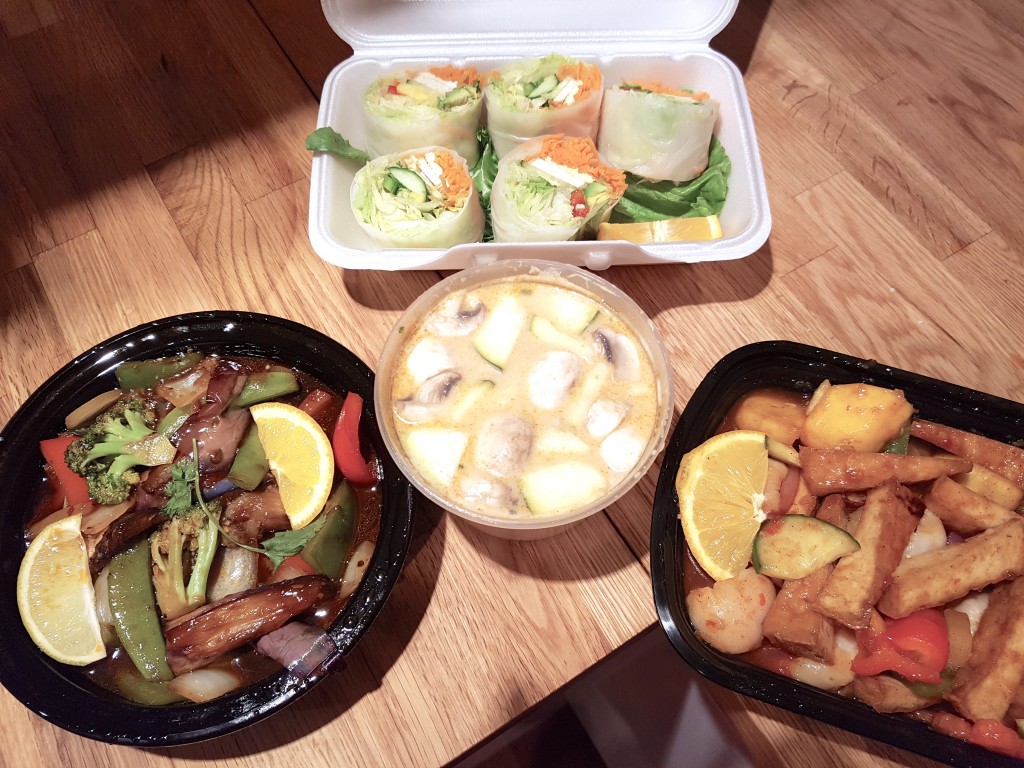 I wanted to bring it to your attention that it's possible to enjoy some of the city's most decadent menu items without venturing down to Exhibition Place with foodora, Toronto's leading on-demand meal delivery service?
Celebrate the end of summer with fair-type foods delivered so quickly that you'll enjoy every ooey, gooey bite. For example!
The Notorious P.I.G from Bacon Nation
The restaurant cautions that this item is only for true bacon lovers. This hand-crafted beef burger is topped with bacon strips, peameal bacon, pulled pork, lettuce, tomato, cheddar cheese, onion straws and BBQ sauce and come served on a bacon brioche bun. It's also served with fries.
Fran's Triple Decker Reuben
This Toronto special features sliced corned beef, Swiss cheese, sauerkraut and Fran's homemade dressing, on three slices of marble rye.
The Jurassic Junkie Thin Crust Pizza from Junked Food Co.
This ingenious Junked Food Co. pizza features creamy mac & Cheese, Dr. Pepper pulled pork, maple bacon, mozzarella and Junked cheese sauce.
The Lord Cheesus from OM Grilled Cheese
One of the city's best grilled cheese sandwiches is the Lord Cheesus which comes loaded with cheddar, brie, brick, harvarti and mozzarella.
Don't Even Go There from Old School
This cheesecake stuffed egg bread is rolled in toasted coconuts, topped with whipped vanilla cream and orange honey drizzle.
Foodora really left an impression on me and I have no doubt that I might be using this app more often!!
For more information:
Website: www.foodora.com
Twitter and Instagram: @foodora_ca
Disclosure: I was provided a discount code however all opinions are my own