I adore mini desserts these days and my guests appreciate them too.
I also love combining chocolate with fruit!!
So when I was introduced to Second Cup Coffee Co.'s New Hot Chocolate Cookie, all I could think of is how divine it would be to incorporate this cookie into a particular dessert that I've made before.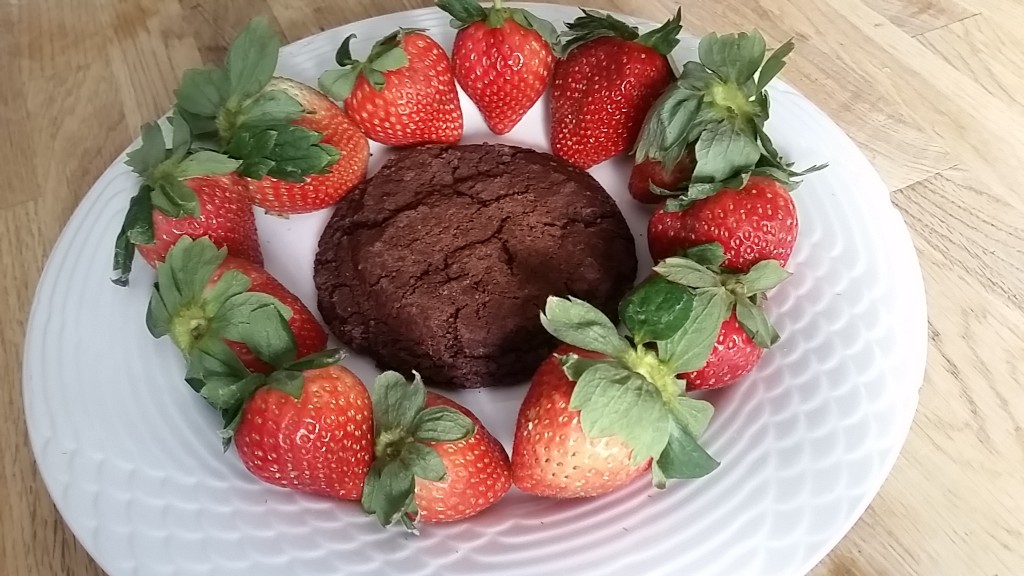 The previous dessert called for "graham cracker crumbs" and to be honest, it's not something I have in my pantry all the time. (er…never). However I know that every day I pass a Second Cup and can easily pick up their new Hot Chocolate Cookie.
I won't keep you waiting for the recipe much longer. Here you go!
STUFFED STRAWBERY CHEESECAKES BITES
Ingredients:
12 strawberries
1/3 cup of soft cream cheese ( a little goes a long way)
1 tsp of vanilla
1/2 of a Second Cup Coffee Co's Hot Chocolate Cookie
Instructions:
1. Using a sharp knife, dig a cavity into the top of the strawberry
2. Using the same knife, also take the bottom off so the strawberry stands up nice and pretty
3. Mix the cream cheese and vanilla with a fork
4. Break up half of a Second Cup Coffee Co's Hot Chocolate Cookie (feel free to just eat the remaining half.  Yum!)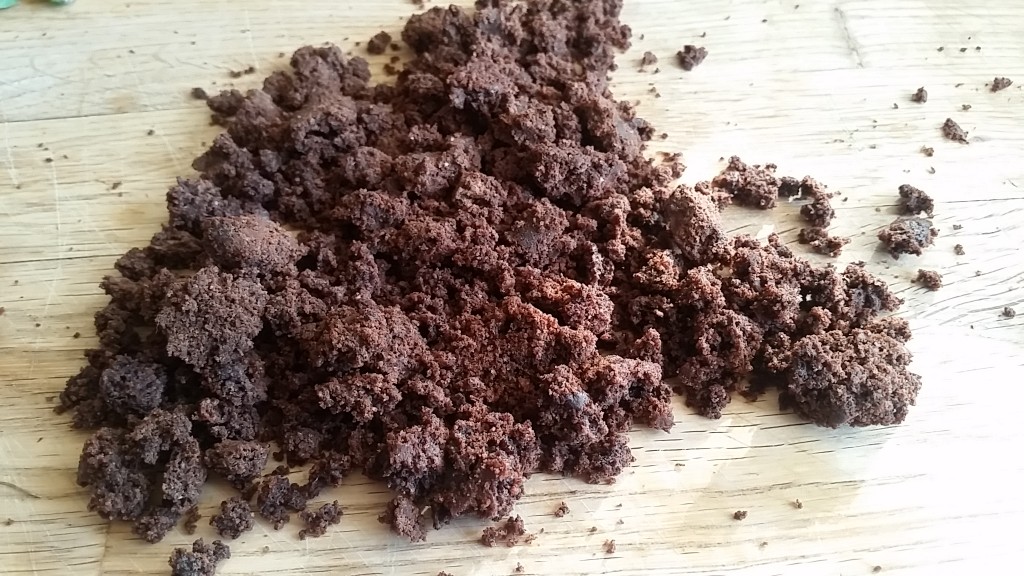 4. Carefully spoon the cream cheese mixture into the cavity of the strawberry.
5. Sprinkle the top of the strawberries with the crushed up pieces of the Hot Chocolate Cookie!
6. Serve or refrigerate till ready to serve.
FINAL RESULT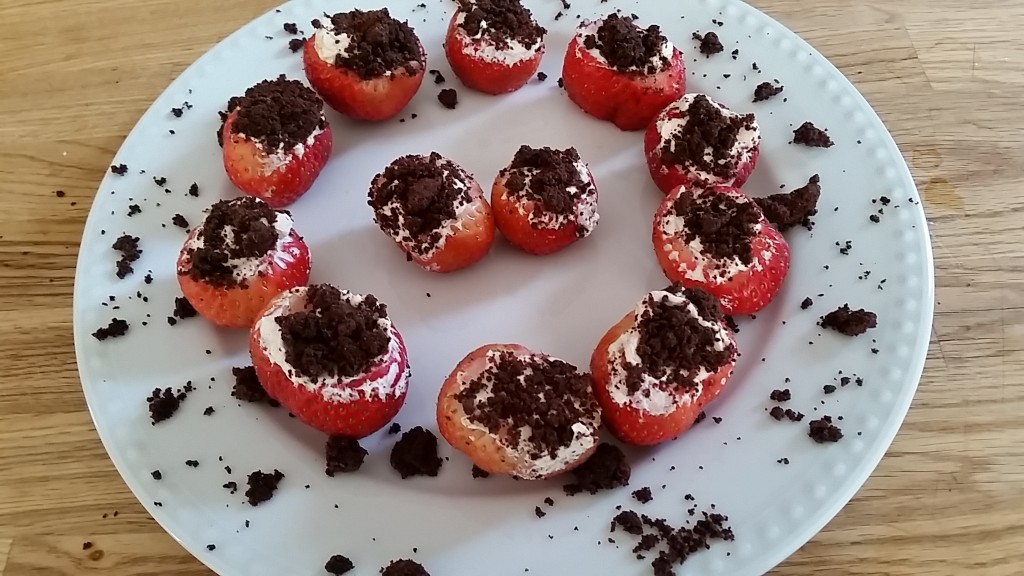 I hope you get a chance to head to Second Cup and try this Hot Chocolate Cookie one day soon. You won't be disappointed.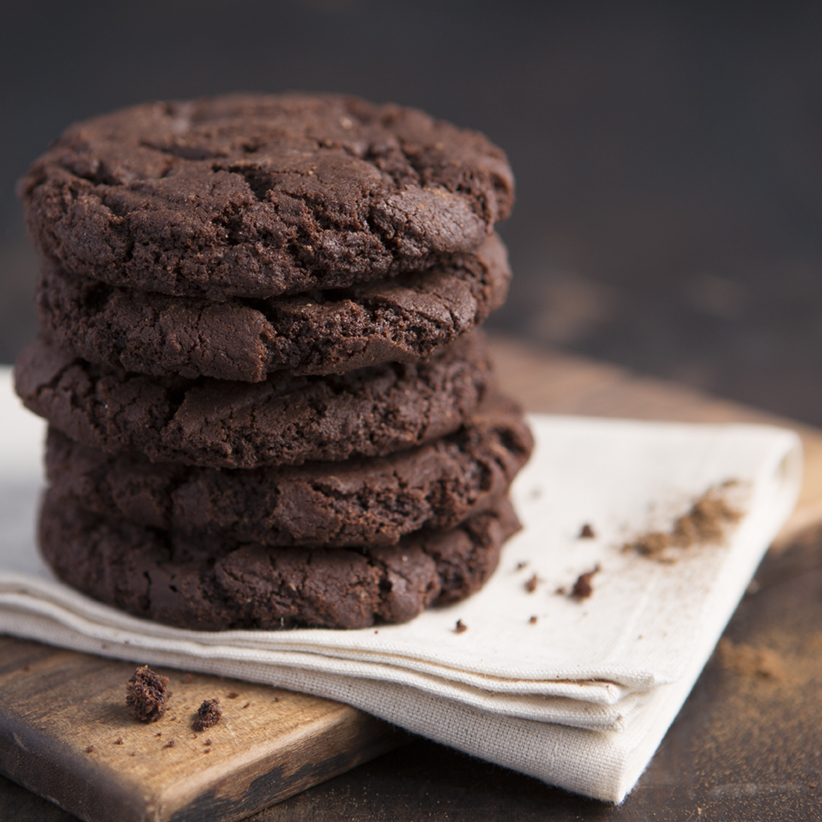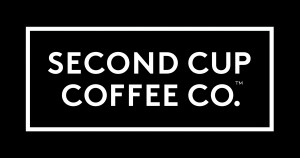 Second Cup is super interested to know what you think of their new favourite cookie, so Taste It and Rate It for a chance to WIN 1 of 5 $50 Second Cup gift cards! Click on their Facebook page to learn more about #TasteItandRateIt
But before I finish this blog post I want share with you details about a FREE skating event that Second Cup is hosting, with the help of one of this country's iconic figure skaters, Elvis Stojko. The skating party will take place on Saturday Feb 20th and begins at 10:00 a.m. at Harbourfront Centre's Natrel Rink and will feature free skate rentals*, free on-site skating lessons for beginners**, FREE Second Cup Coffee Co. Hot Chocolate* and FREE samples of the new, delicious Second Cup Coffee Co. Hot Chocolate Cookie*.
Please click here to find out more details about this fun event.
P.S. Everyone is welcome!!
For more information:
Twitter and Instagram: @secondcupcanda
Facebook: https://www.facebook.com/SecondCup/
Hashtag: #TasteItRateIt or #SCCookie
Disclosure: I've been compensated for this blog post however all opinions are my own.