I have a few friends that have been visiting Arowhon Pines for many years. FINALLY...it was my turn!!
I wanted peace, quiet, and relaxation and that's exactly what I got. Oh yeah – I wanted to see a moose too!
Arowhon Pines is a slice of heaven, for many reasons.
Here's some photos of what impressed me.
a) The dining room: Oh what a building….the location, the height of the structure, the fireplace, the windows and even the placement of the tables.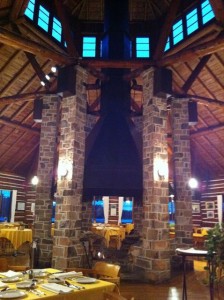 Here is the porch that surrounds the dining room . Definitely, the perfect place to hang out, either before or after a meal.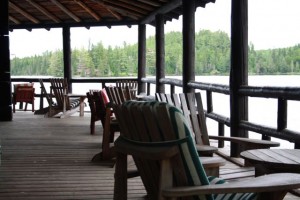 b) The food: Your stay at Arowhon Pines includes three delicious meals. There was always a lovely selection to choose from and I was ALWAYS FULL. I particularly loved that you could order an HALF PORTION. (which I did once). Plus the service was outstanding. I mean – OUTSTANDING. The dining staff were courteous, efficient and certainly well trained. Here's a photo of the breakfast menu.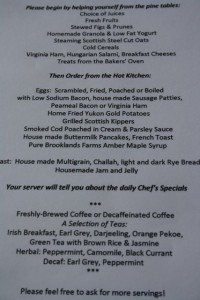 The appetizer table before dinner was also impressive.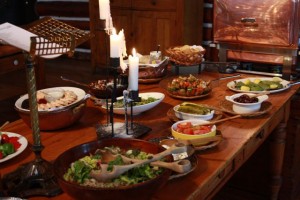 c) The dock: I sat on the dock reading (for a change) and tried to figure out why Arowhon Pines was so different than the other resorts I have visited. I finally figured it out…ITS QUIET.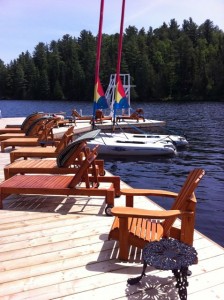 i.e no ski- doos, no motor boats, no fishing boats, no banana boats –  NOTHING BUT SILENCE. Not true – you heard the occasional loon!!
d) The surroundings: Arowhon Pines is beautiful. Not beautiful as in manicured lawns, but beautiful in the sense that the buildings, pathways, bridges, docks, gardens… blend in well with the surroundings.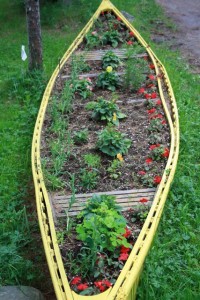 Now lets talk about the moose!! I was on a mission to see a moose.  It was suggested to go out on the highway after dinner, as there would be a possibility of seeing moose on the sides of the road  licking the salt. BINGO!! We saw a mommy mooose and a baby moose. I think I sat staring at them for 10 minutes!!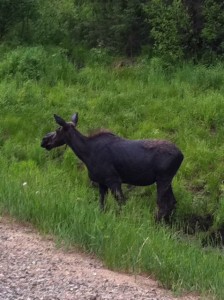 I also saw a fox, some deer and a coyote…(off the highway again). Not bad eh?
Sadly I didnt take advantage of the canoeing, but I did participate in the pontoon tour and was struck by the beauty of this fabulous park that is only 3 hours from Toronto.
Thank you to the staff at Arowhon Pines, for introducing me to your resort and Algonquin park. Plus a huge thank you to @optimom for joining me.
Can't wait to return in the fall. I'm sure the whole area is stunning when the leaves change.