Once again, I pulled out the Original Moosewood by Mollie Katzen, and made a favorite side dish called Vegetable Almond Medley. I love that you can use any combo of vegetables that you like (or have in your fridge!!)  plus its' healthy healthy healthy.  (I think you get it)
VEGGIE ALMOND MEDLEY: (From Moosewood Cookbook) 
3 lbs mixed vegetables (your favorites!!)
1 cup chopped onion
2 cloves garlic, minced
1 cup chopped almonds
2 cups water
5 tablespoons butter (or margarine)
5 tablespoons flour
1 tsp prepared horseradish (I didn't have any on hand)
dash or two (or three) of tobasco sauce
1/2 tsp dry mustard
1 tablespoon tamari
salt and pepper to taste
1/2 cup chopped toasted almonds
1/3 cup breadcrumbs (fresh..if you can!!)
DIRECTIONS:
Sautee onion and garlic in tablespoons of butter, salting them lightly. When onions are translucent add vegetables. Saute until all are cooked or to your liking.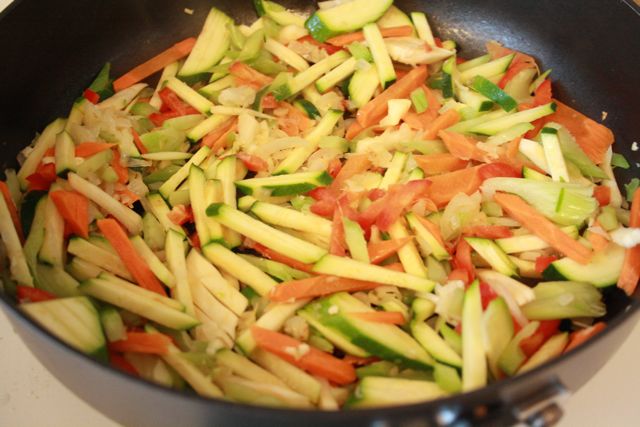 Take almonds and place in a blender (or Cuisinart) with water. Blend until smooth. This is the "almond milk"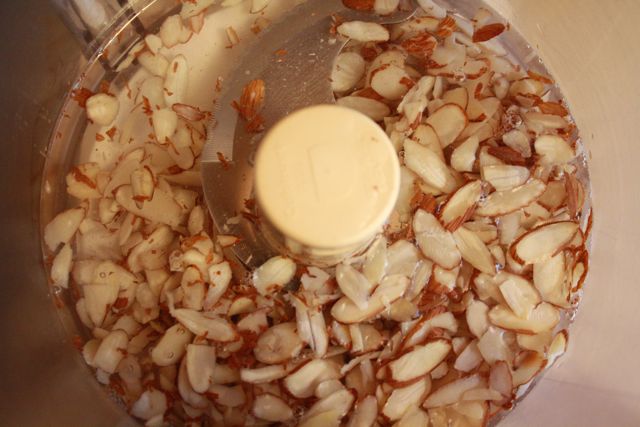 Melt 3 tablespoons of butter and whisk in 3 tablespoons of flour. Add almond milk and seasonings. Stir CONSTANTLY over low heat until thickened (it works..just be patient)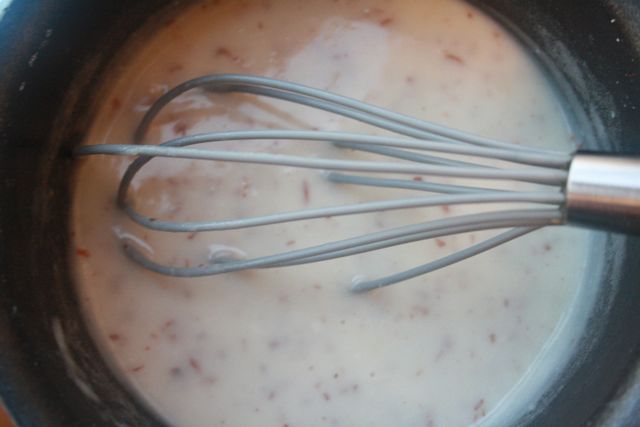 Combine sauteed vegetables with the almond sauce. Add salt and pepper.
Put into a large buttered casserole dish. Sprinkle with breadcrumbs and chopped toasted almonds.
Bake in a 400 degree oven for 15 minutes, uncovered.
FINAL RESULT: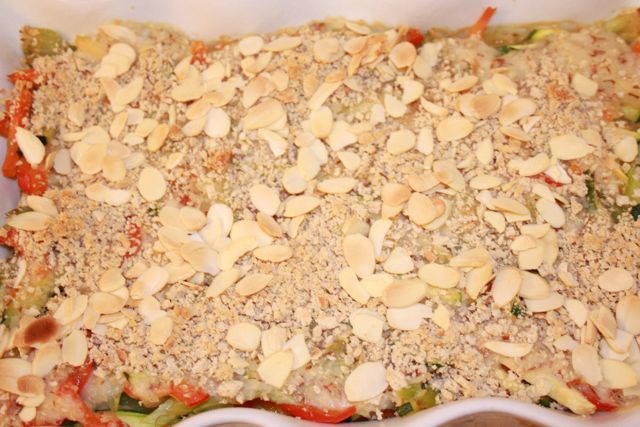 Hope you enjoy this side dish as much as I do. I tend to serve this dish with a fish dish and some type of carb like a baked potato.
Happy Cooking!!