A few weeks ago, I had the opportunity to attend the opening of the new food court at Square One Shopping Centre. Seeing as I was a Marketing Director at Yorkdale Shopping Centre decades ago, I was eager to see what this was all about. There's still a small part of me that is interested to know what's going on in the shopping centre industry!!
The event was hosted by James Cunningham from Food Networks' Eat St., who actually grew up shopping at Square One. Pretty cool.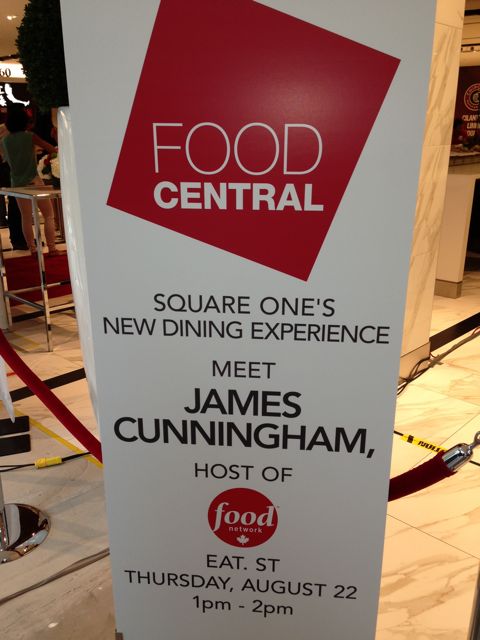 During the media preview, I learned that they invested $320 million dollars on 3 different initiatives. FOOD CENTRAL is the first milestone of this exciting new journey. Not only do guests have the opportunity to eat in a modern and sophisticated space but there are now 8 new food retailers as well.
What really impressed me…….. (drum roll please)……
Square One FOOD CENTRAL has just launched a food court with REAL PLATES and REAL CUTLERY. That's right – no more styrofoam  plates and no more plastic cutlery. THIS IS HUGE NEWS.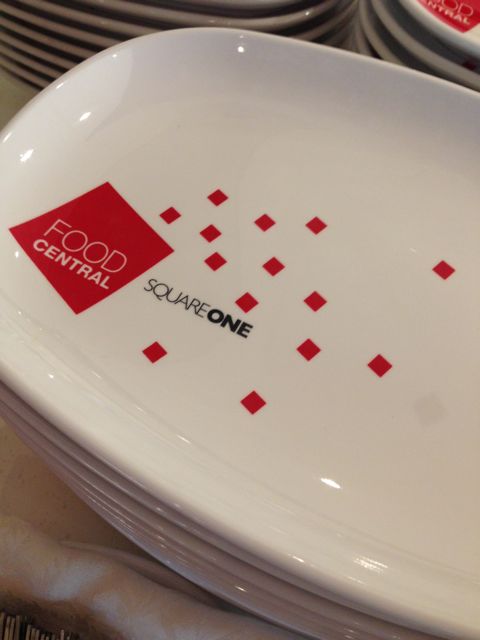 Here's what this really means:
It will displace 5.6 million styrofoam plates, plastic cups and cutlery from landfills every year
Reduces food court waste from 1,200 tons to 480 tons (60% reduction)
Reduces water usage through an energy efficient dishwashing system
The new retailers in the food court include: Big Smoke Burger, Amaya Express, Cultures, Su&shi and Noodle Bar, Chipotle Mexican Grill and Shanghai 260, Burger King, Szechuan Express.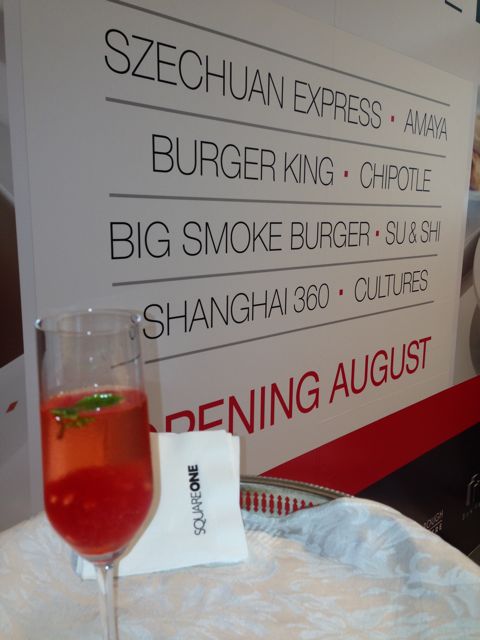 Other exciting news for Square One, include the opening of Ann Taylor, Top Shop, White House/Black market and LOFT.
For more information:
Square One 100 City Centre Drive, Mississauga (905) 270 7771
Twitter: @ShopSquareOne