I was on twitter last week having a ho hum type of day and then my day changed after reading this tweet!
Shaan Sunder (@s_cubed)

@momwhoruns @SevenLivesTO

 Carne Asada Fries, Gobernador and the octopus pumpkin seed Tacos are amazing. I ordered pretty much everything
I then "favourited" the tweet  so my little brain could remember what to order. Soon after, I picked up the phone to invite two friends to join me so we could check out this new restaurant that opened up in Kensington Market. The more the merrier right?
We couldn't find the restaurant initially as they had moved from a smaller location to a new stand alone restaurant. (it is NOT located at 214 Augusta which is where google sent me). But once we found it, we quickly examined the menu and ordered. At $5 a taco – this is certainly going to make my list of "Cheap and Cheerful Restaurants for 2013". I'm sure CheapDude will LOVE this place as well as many of my other foodie friends!!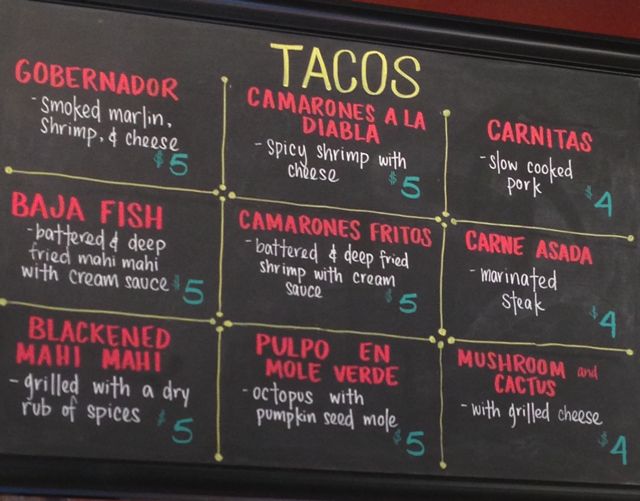 Of course, I ordered the Pulpo En Mole Verde (octopus with pumpkin seed mole). Definitely not something I've had before so it totally appealed to me.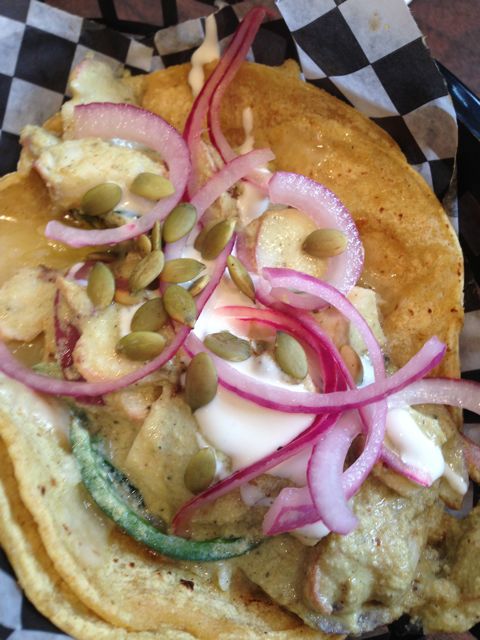 Friend A ordered the Gobernator (smoked marlin, shrimp and cheese)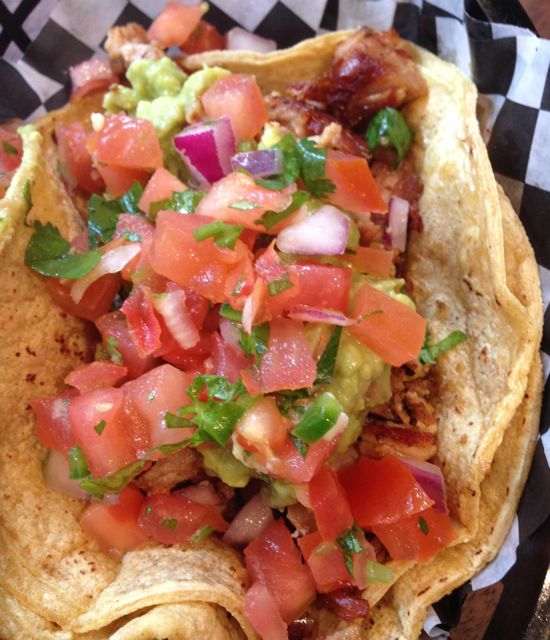 Friend B ordered the Carnitas (slow pulled pork).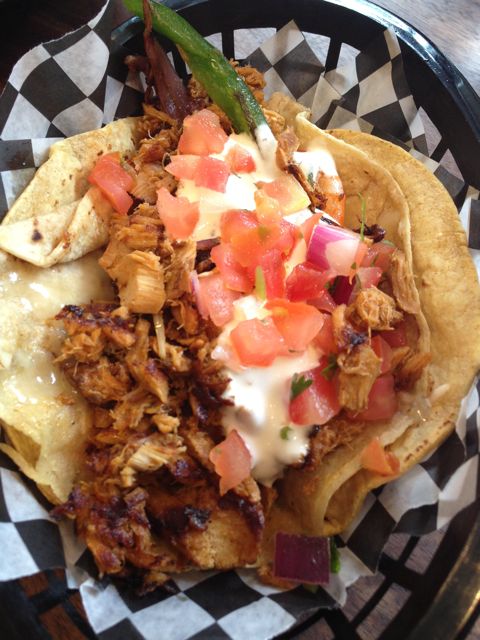 We were all happy happy campers. The shell was the real deal and there was enough filling in it to make this taco, a small but satisfying meal.
Sadly I wasn't able to get a good shot of what the restaurant looked like but it was hip and cool and very appropriate for Kensington Market.
Please look out for this restaurant next time you are in Kensington Market and are craving a taco. You won't be disappointed.
For Further Info:
Twitter: @sevenlivesTO
Facebook: https://www.facebook.com/SevenLivesTacosYMariscos
69 Kensington Ave, Toronto (416) 803 1086