Thought I would do a round up a few yummy menu items that have caught my attention these days.
For example
The new Tuna Harissa Sandwich from Aroma Espresso Bar.  
Inside this tasty sandwich you will find: two slices of tomato, sliced red onion, sliced egg, a tangy pickle, chopped tuna and the harrisa. I'm in love with the entire combination of flavours.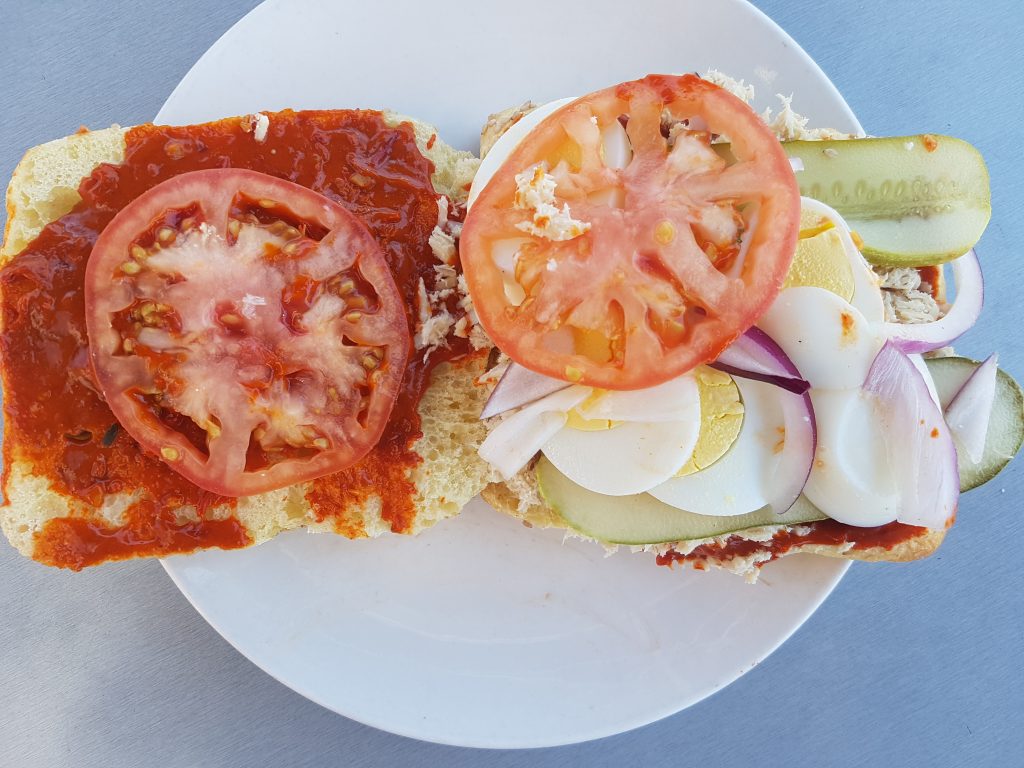 2. Taco.TO (170 Spadina)
Their vegan tacos caught my attention. Just perfect…both the taco and the price too ($4.45 each).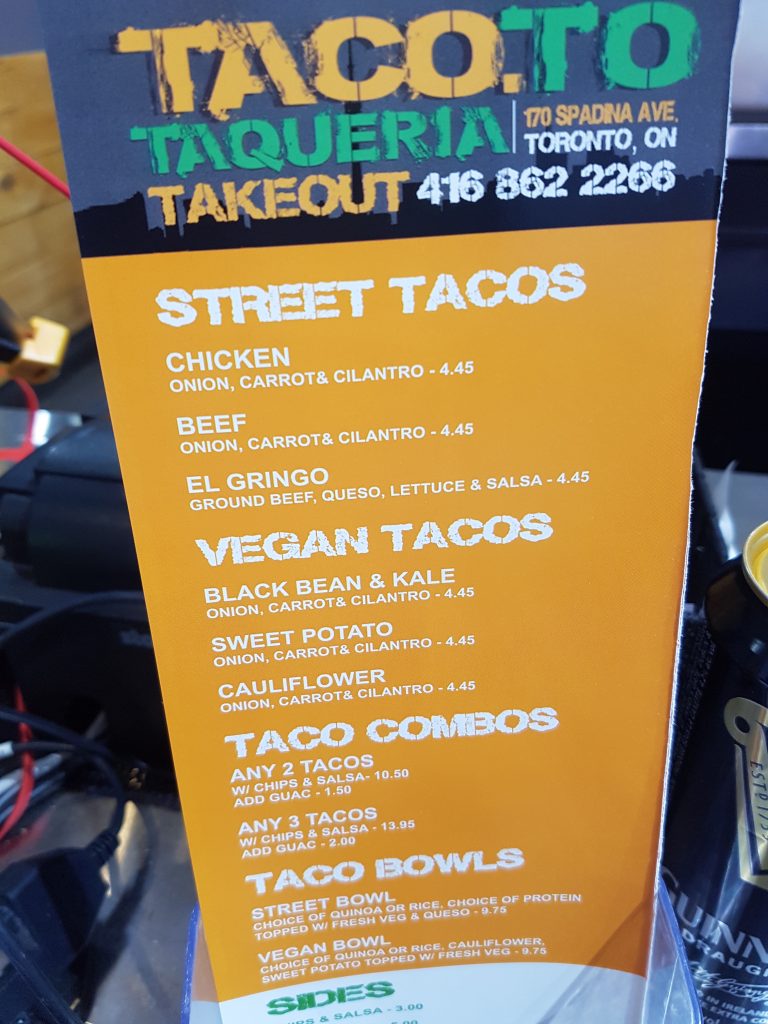 3. The Kelp Salad from Nut Bar. (1240 Yonge St) Totally healthy and totally refreshing.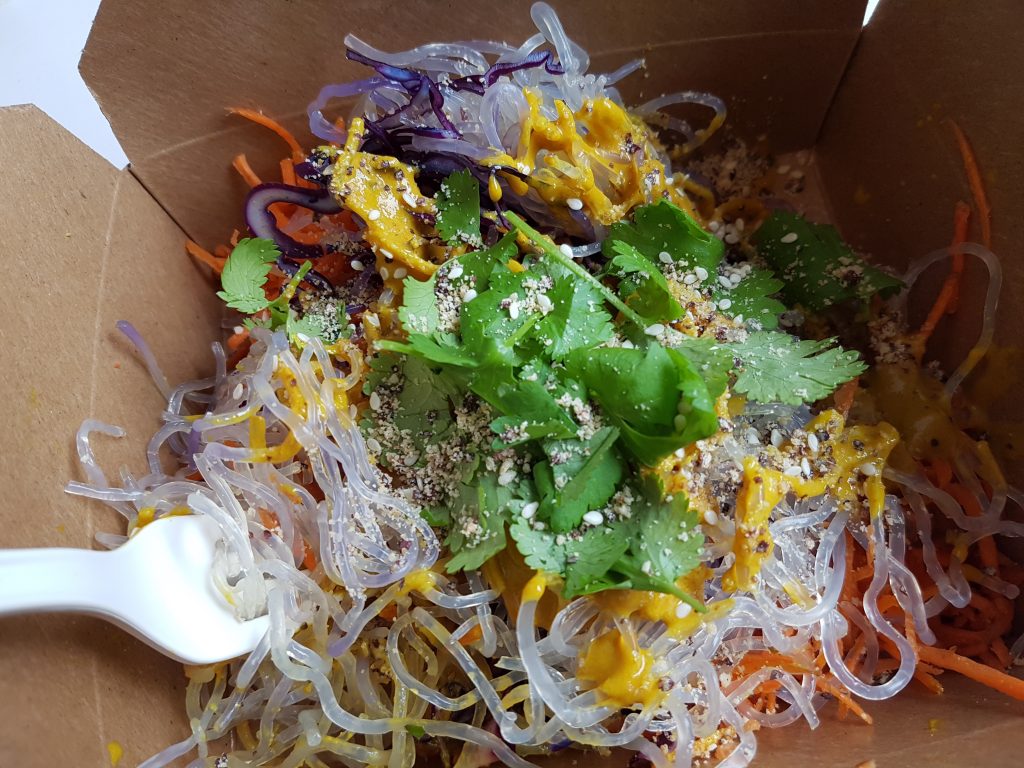 4. This $3 Vietnamese Sandwich that I purchased (and devoured in my car) on Gerrard St. East. Yes – you read correctly it was $3.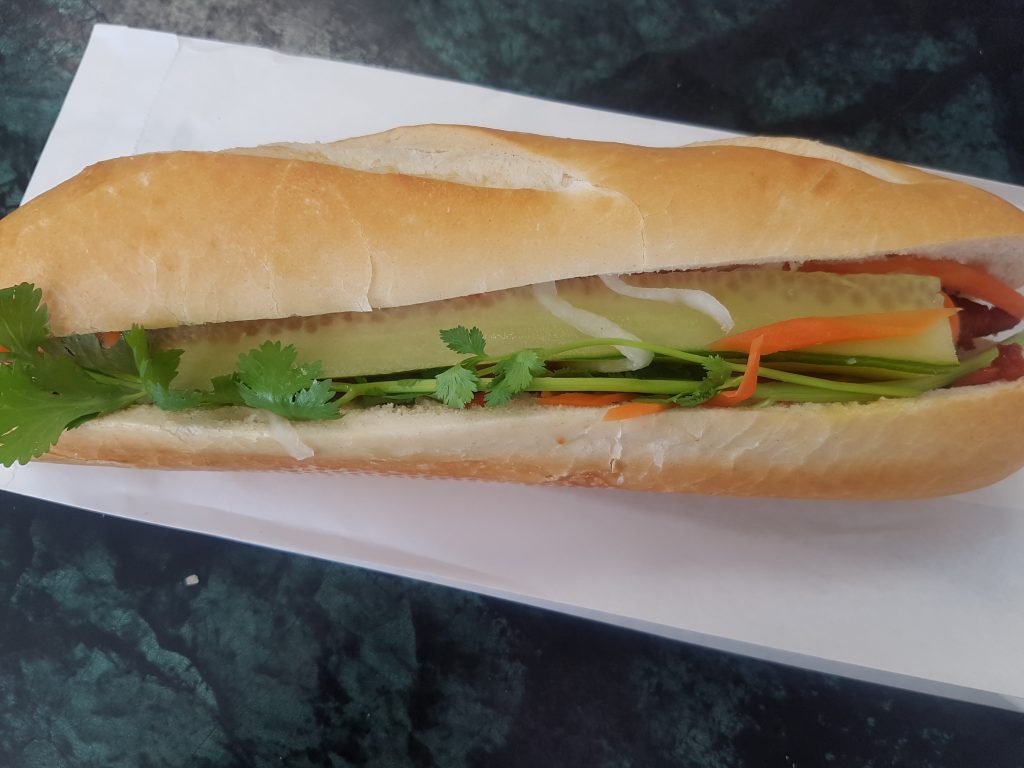 7. This new Lebanese Bakery and Cafe called Republic. (25 Nelson). Absolutely adored Their turkish coffee and their Hen's nest too. Definitely going back.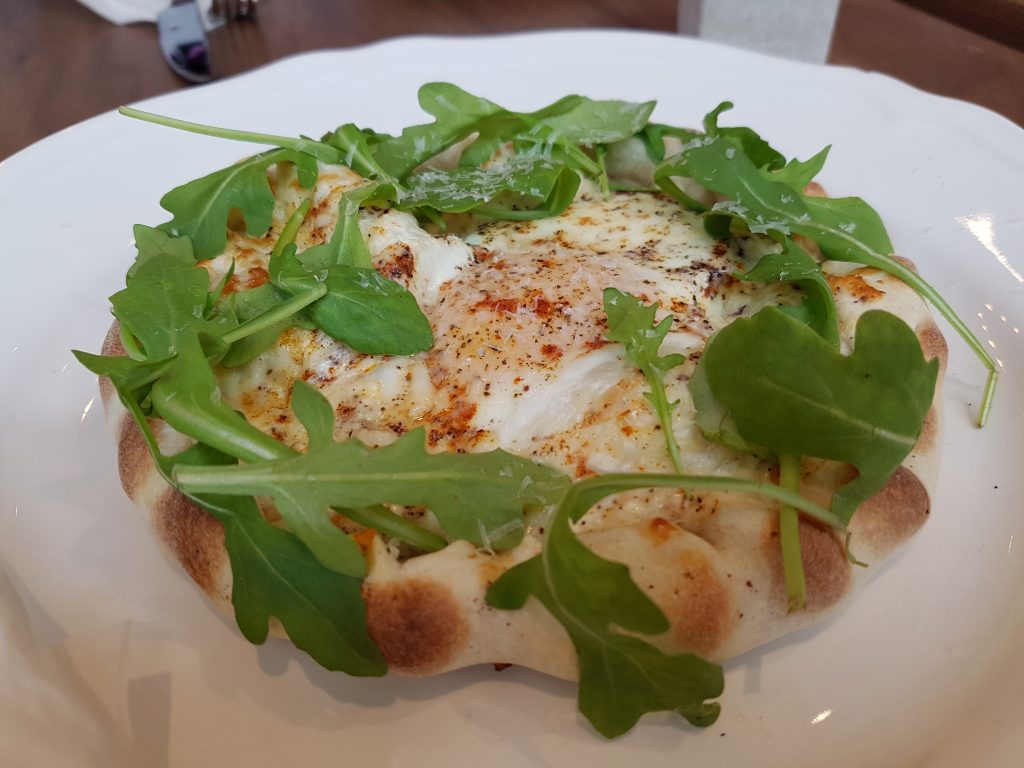 8. Anything from Planta!!  (1221 Bay St). I've been to this vegan restaurant twice and it continues to impress me even thought I'm not a vegan. Sadly no photos to share as I always seem to go at night. #bloggerproblems
9. The chopped liver from Harbord Bakery. (115 Harbord) The best part of my job is that I get to meet great people who love food as much as I do. Here's a photo of the owner of Harbord Bakery and I, enjoying a sample of their freshly made chopped liver. It was perfect.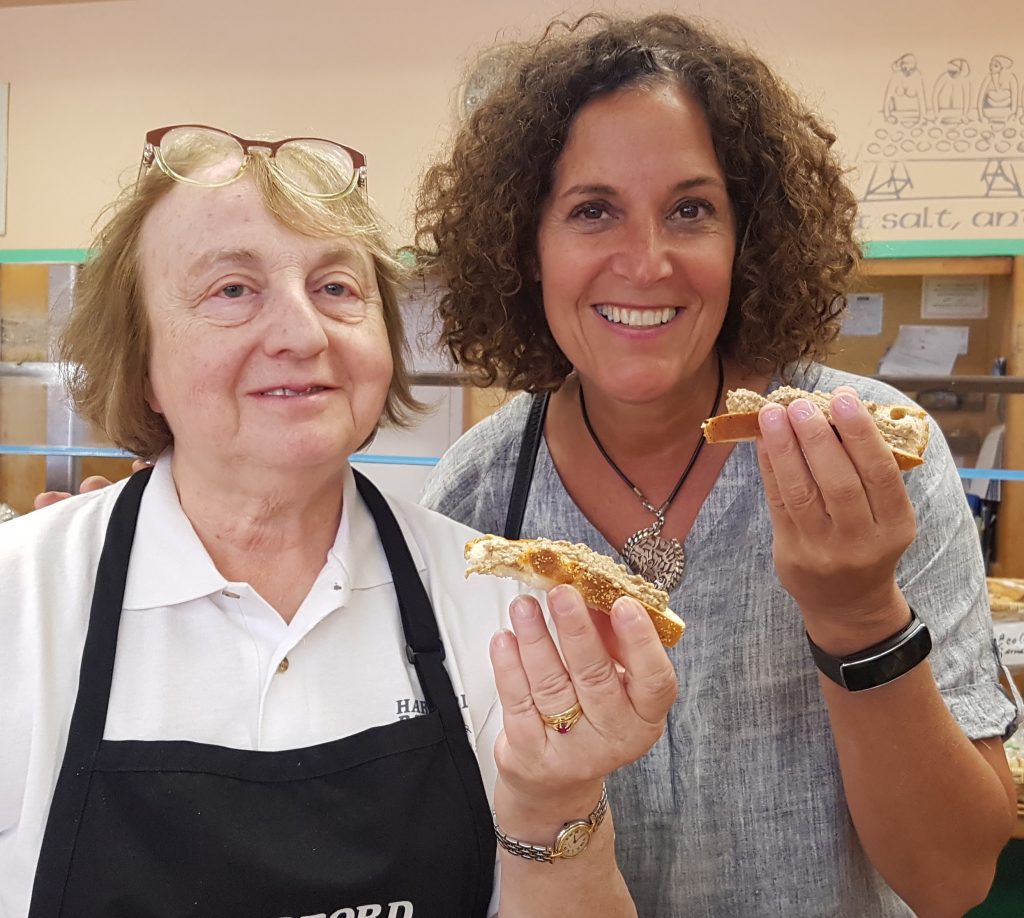 Toronto has no shortage of great food to discovery.
Happy Eating!!