In 1990, I was introduced to the Cheesecake Factory while visiting Washington. Since then, I've been to Cheesecake Factory in numerous other cities and I always (I mean ALWAYS) order the same thing: Crispy Avocado Egg Rolls. I just adore the combo of the crispy wrapper and the creamy avocado  inside plus the addictive sauce.
Naturally I was scrolling thru Pinterest and discovered a recipe for these delicious egg rolls. Within no time at all I was making these egg rolls!
Here's the recipe. (original recipe can be found here – www.savorytooth.com)
Recipe: Avocado Egg Rolls with Sweet Chilli Sauce
Ingredients
10 egg roll wrappers
3 avocados, peeled and pitted
1 roma tomato, diced
1/2 teaspoon salt
1/4 teaspoon pepper
canola oil, for frying
For the sweet chili sauce:
4 tablespoons sriracha
2 tablespoons white sugar
1 tablespoon rice vinegar
1 tablespoon sesame oil
INSTRUCTIONS
1 Add avocados, tomato, salt, and pepper to a mixing bowl. Mash the avocados to a chunky consistency. This will become the egg roll filling. Pretty easy so far, right?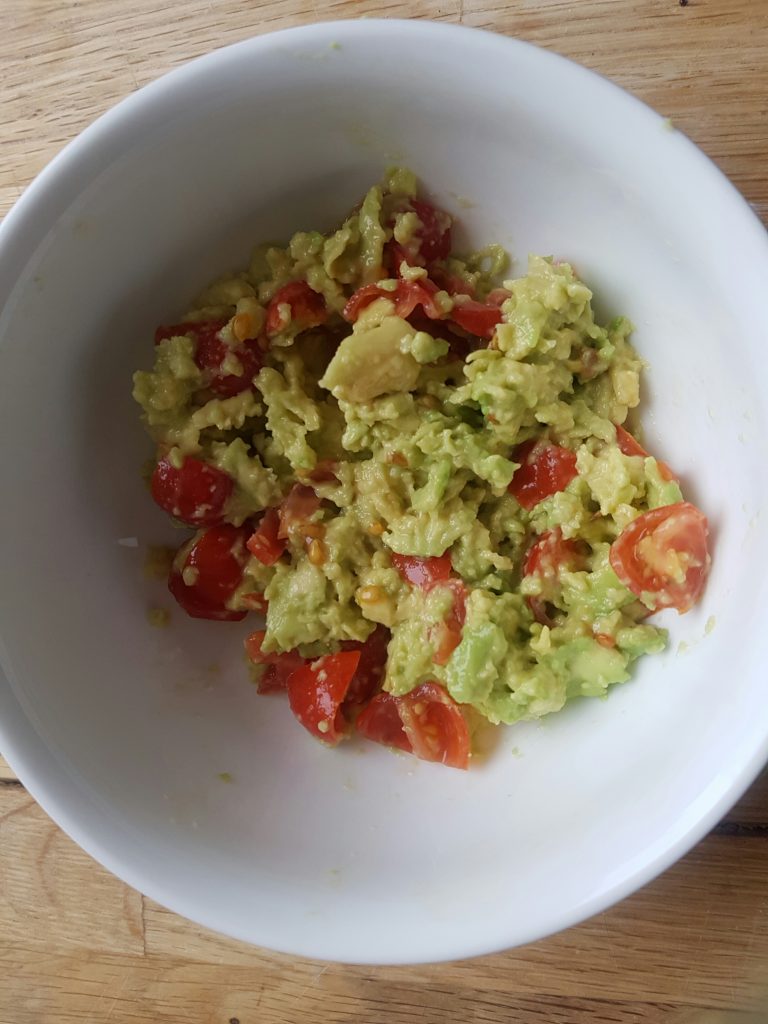 2. Lay out the egg roll wrappers and a small bowl of water. Distribute the egg roll filling among the wrappers, scooping them onto the bottom third of each wrapper. Once again, pretty easy!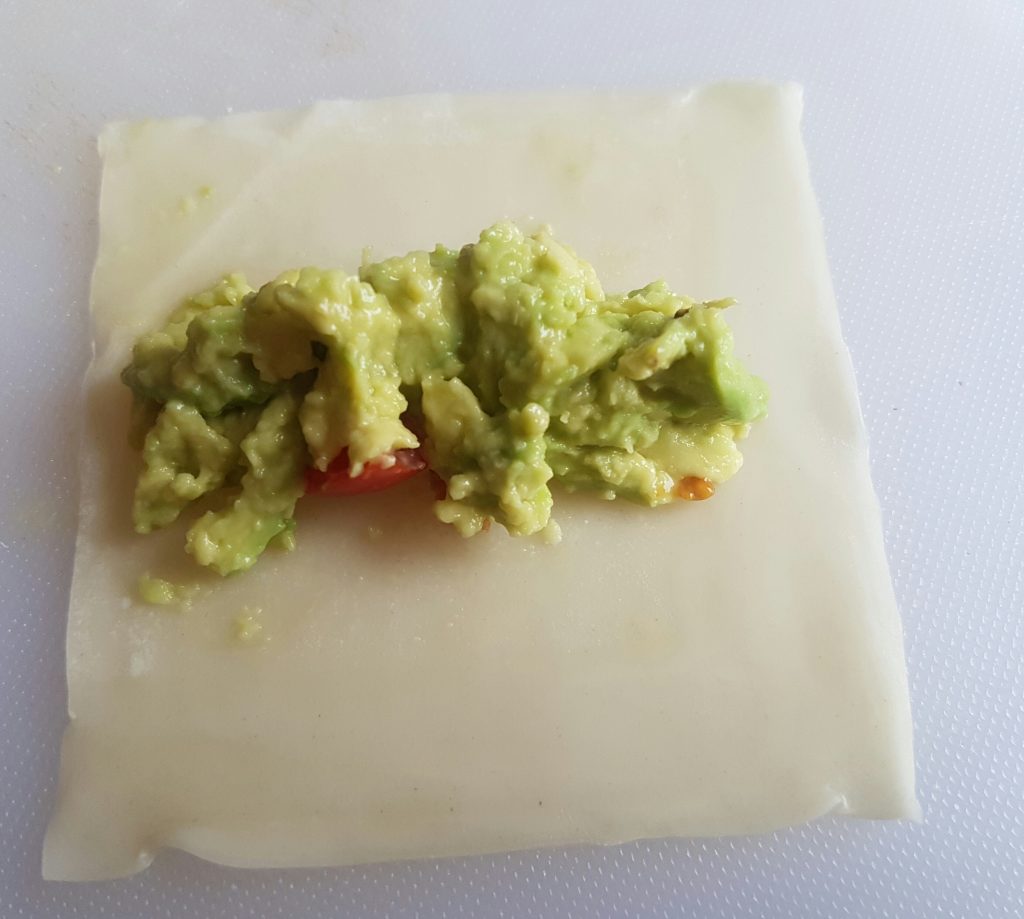 3. Taking one wrapper at a time, use a finger to brush water along its four edges. Fold up a corner over the filling, then the sides, and then roll it up. Dab the last fold with more water to seal. Repeat for all other wrappers. (not hard at all)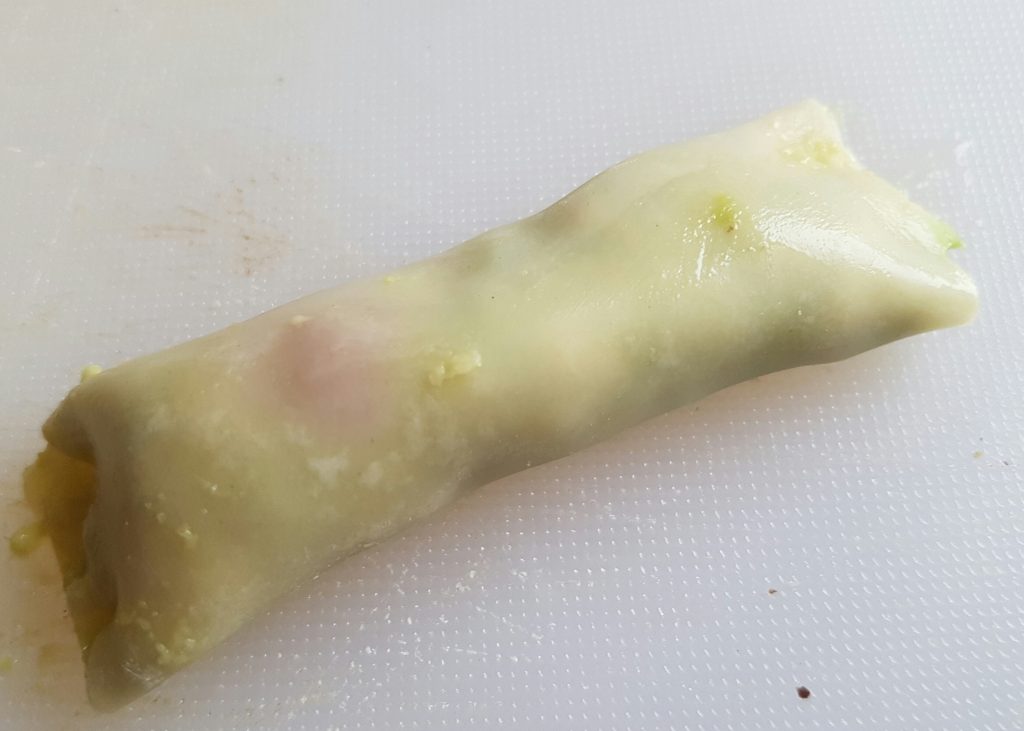 4.  Add canola oil to a large pot until the oil is about 2 inches deep. Turn the burner to medium heat. When the oil temperature reaches 350 F, add the egg rolls in batches. Cook until golden brown, about 3 minutes. Transfer to a paper towel to drain. Slice each egg roll diagonally.
FINAL RESULT: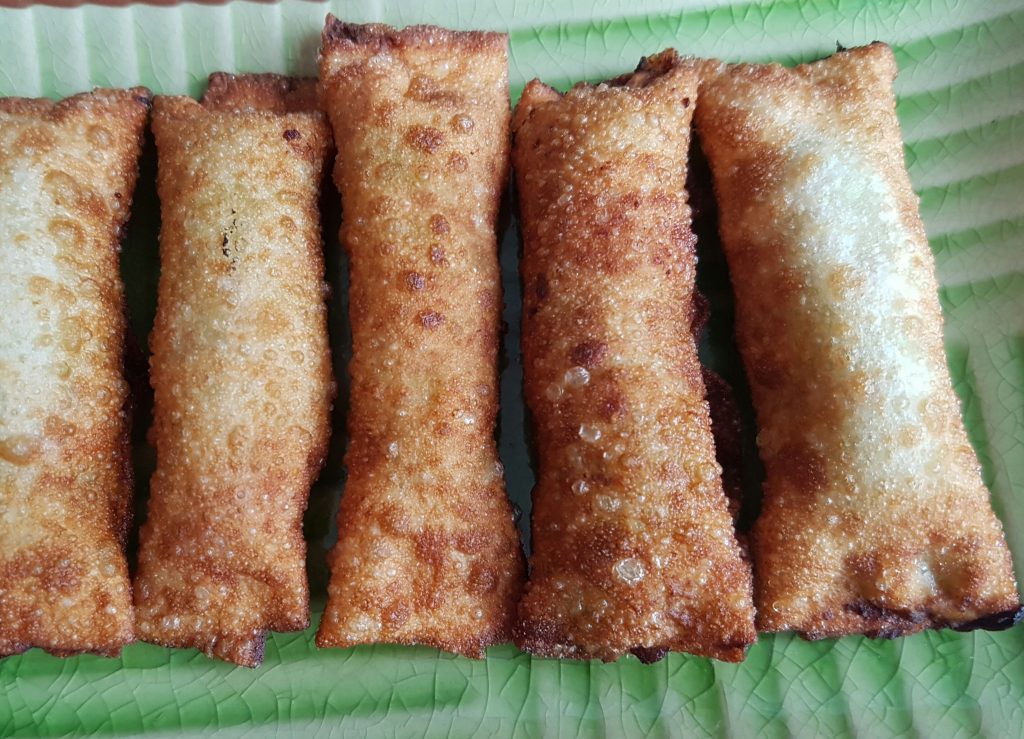 Now don't forget to make the sauce! I couldn't believe how easy it was to make this sauce and how freakin' delicious it was.
I really need to organize a dinner party soon! These egg rolls would be a hit.
By the way – here's what I did with the rest of the wonton wrappers. I put them in a muffin pan and baked them at 375 degrees till golden brown. They are now in a sealed container in the (stuffed) freezer and will come in handy as an appetizer. Most likely I will fill them with roasted garlic, tomatoes and basil. However you never know what other ideas I might find on Pinterest!!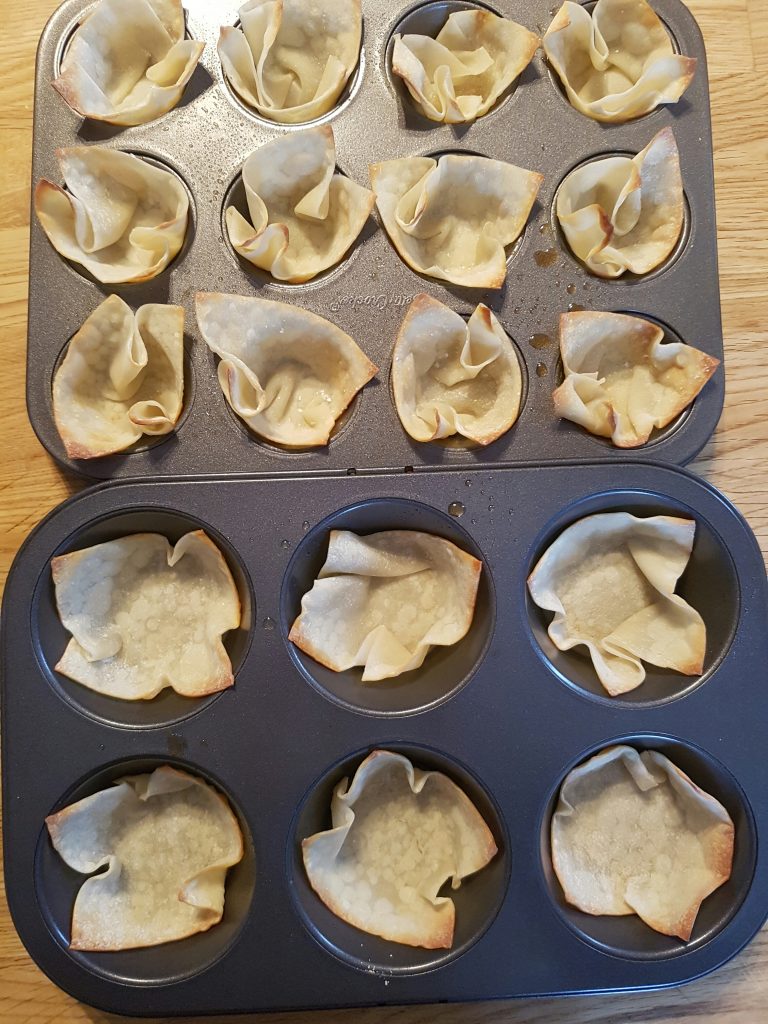 Happy Cooking!