I've been anticipating the Grilled Cheese Fest since it was first announced back in December. Finally the day arrived and I made sure to be at Roy Thompson Hall at precisely 5 pm as they were letting in media before the event started. I try to take advantage of this opportunity so I can snap up some decent photos and talk to vendors about what they are serving etc.
Before I go any further – I want to say that I was there from 5 pm to 7 pm. During that time…..I sampled some cheesy goodness, enjoyed some soup and drank a craft beer or two!!  I also made sure to take lactose pills on a regular basis!!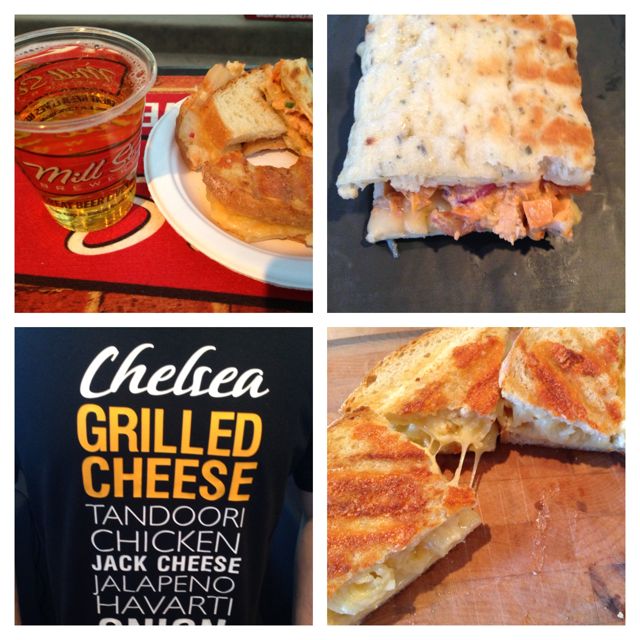 I'm not quite sure how many lactose pills I took but I wasn't going to a little lactose intolerance get in my way!!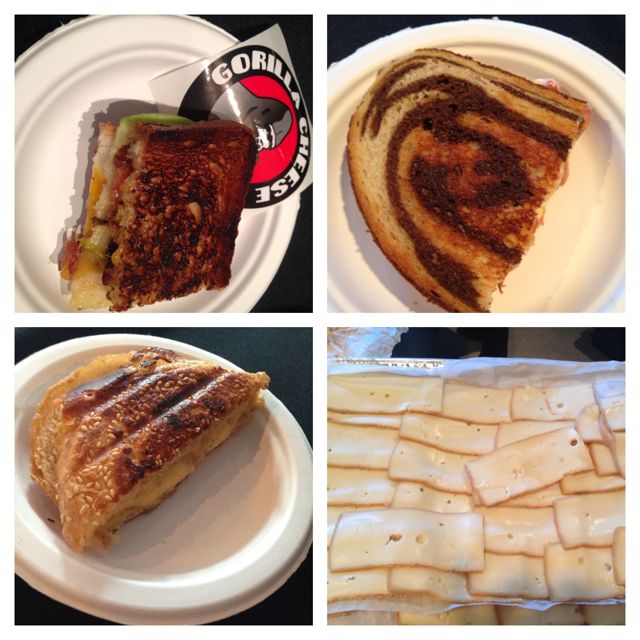 The evening promised a variety of unique grilled cheese sandwiches, complemented with homemade soup and craft beer – and they delivered! My favourite grilled sandwich was the General Kim from Cut the Cheese.  (2901A Dundas St. W). The sandwich was described as: Kimchi, sweet soy pork, lotus chips, cilantro, fontina cheese on a light rye bread.
My favourite soup was from Cheesewerks. (56 Bathurst St)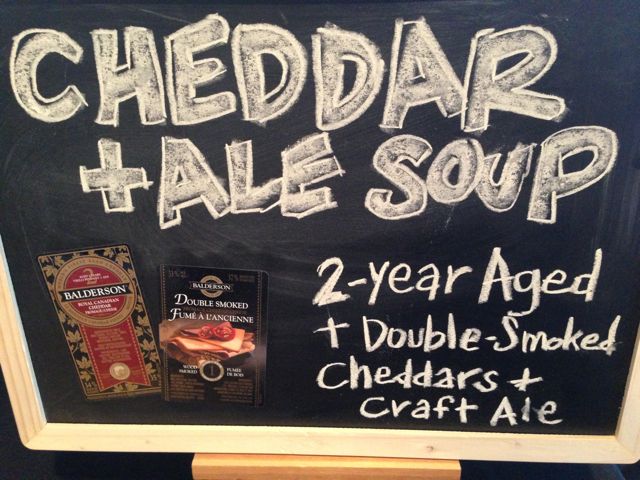 I really did enjoy the event (again, I was there between 5 and 7 pm). However I then discovered thru a blogger friend that many guests did not get a chance to enjoy the event, as they had oversold the event by 700 tickets.  I really felt bad when I read this. This isn't exactly how an event should be run but I'm sure Joylister learned a thing or two. Just like they learned a thing or two after they ran the Poutine Festival.
For more information:
Twitter: @Joylister
Instagram: Joylister
Facebook: www.facebook.com/JoylisterFUN