St. Clair Ave West is now home to yet another fabulous restaurant. I'm not kidding I can count about 6 restaurants on this street that I adore
Ji opened about a month ago and is brought to you by the same owners as Pukka. Ji is described as an Indian Gastropub which means there's a great cocktail list (Chutney Mary, Chai Flip, Tamarind Margarita  etc) as well as shareable plates/mains and desserts. This sign says it all!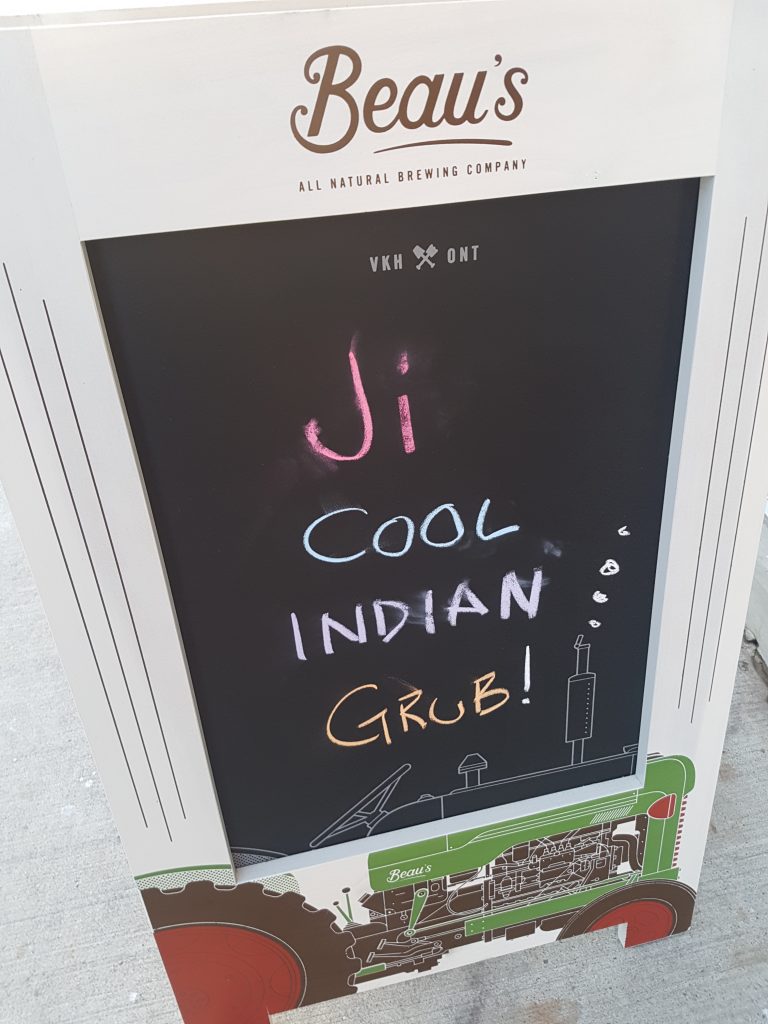 Not only am I fan of the food, but I think they did a great job with the decor as well.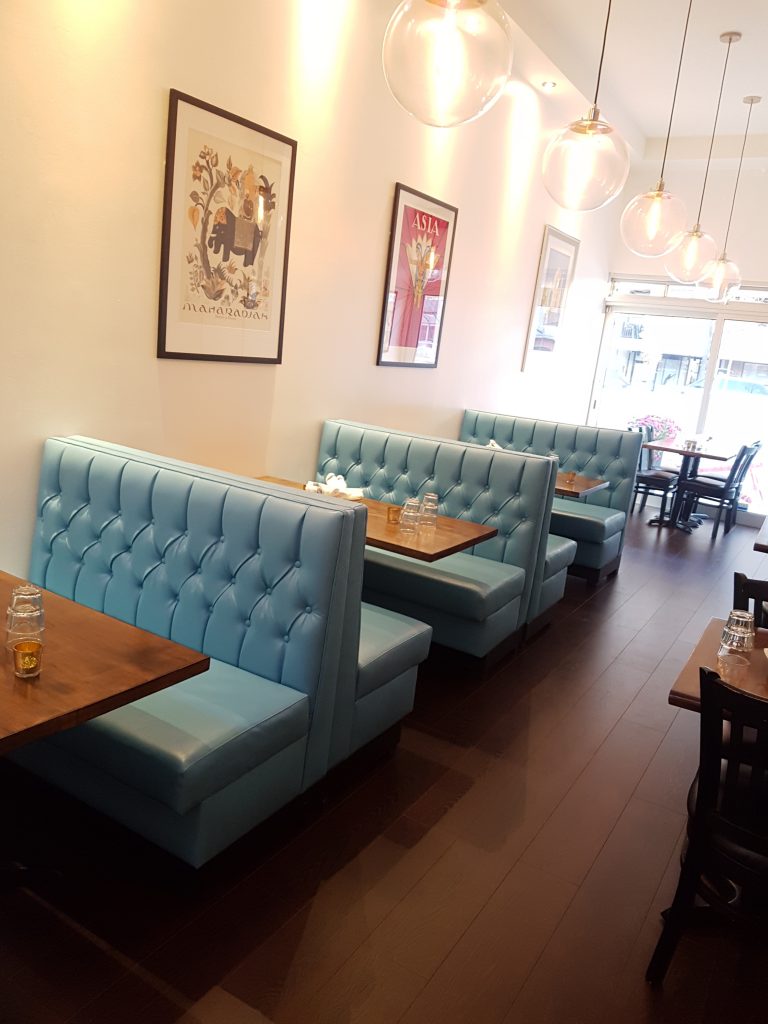 I usually pay no attention to the art in a restaurant, but this piece was noticed!!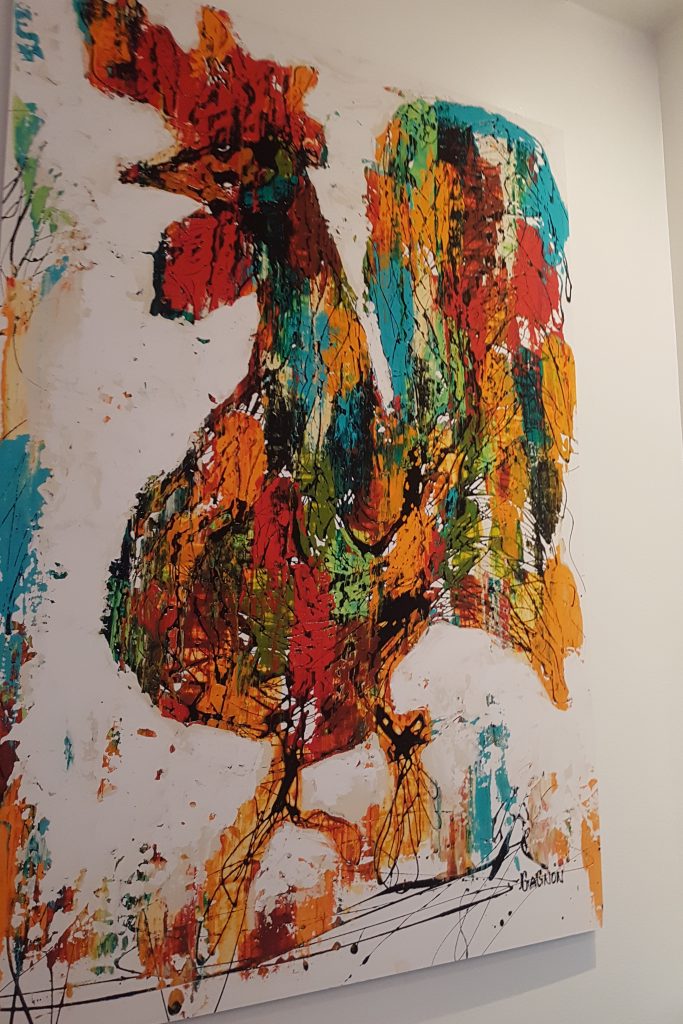 We went with another couple and shared a variety of vegetarian dishes. Every single dish was flavourful and I wouldn't hesitate to order them on another visit.
CHILI TOFU – pan tossed with onions and peppers.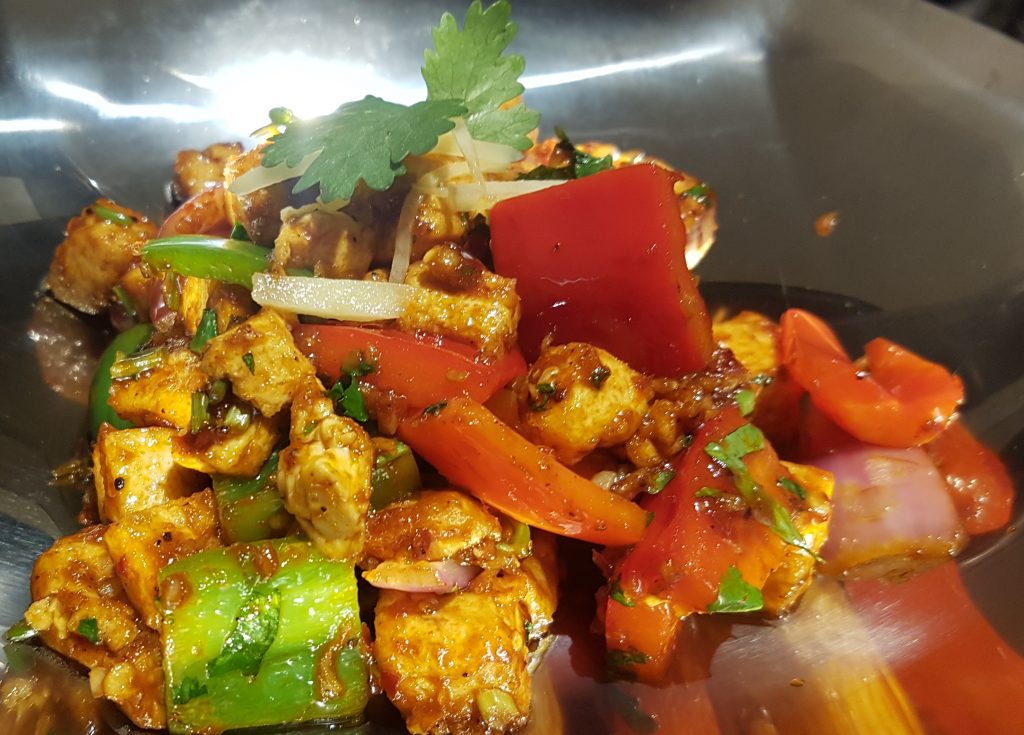 SWEET POTATO CHAAT – with yogurt, tamarind and mint chutney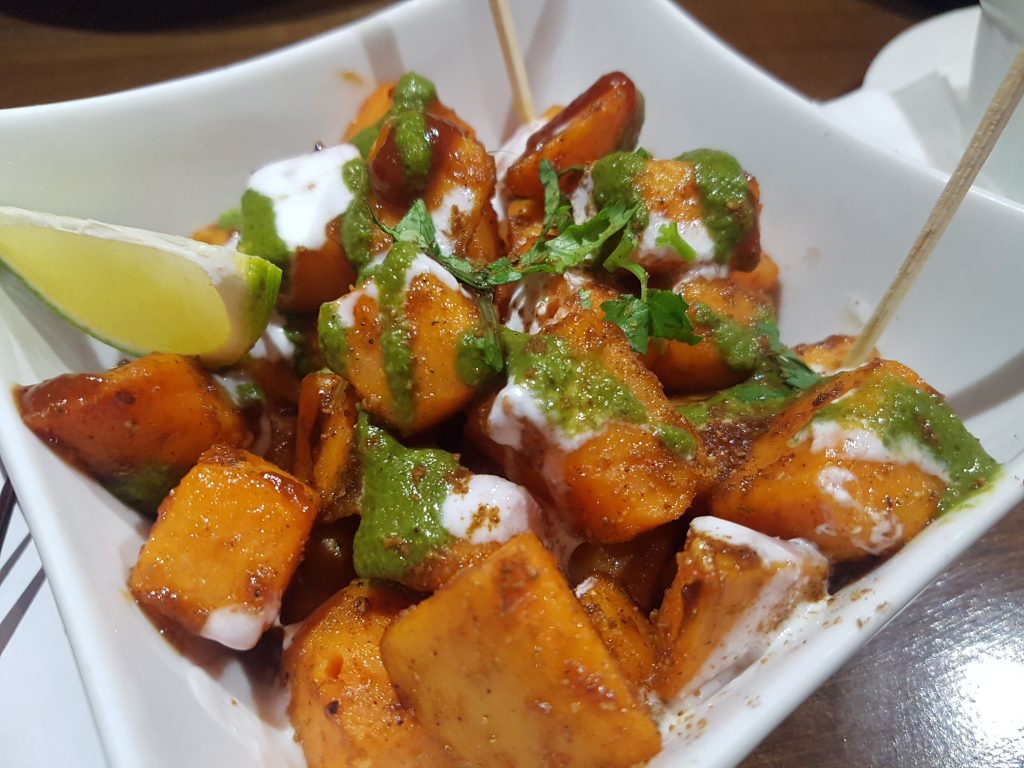 SEMOLINA PUFFS – filled with chickpeas, potato, yogurt and chutney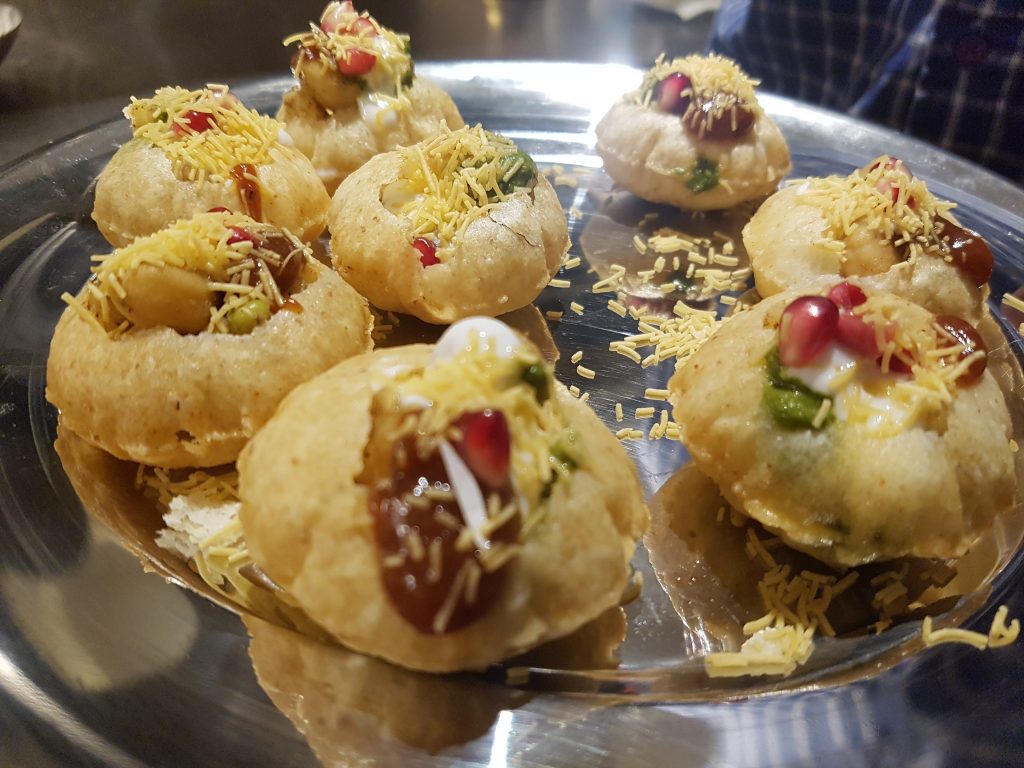 CAESAR SALAD – Romaine hearts, roasted chickpeas, smoky coconut "bacon bits' with a vegan cashew dressing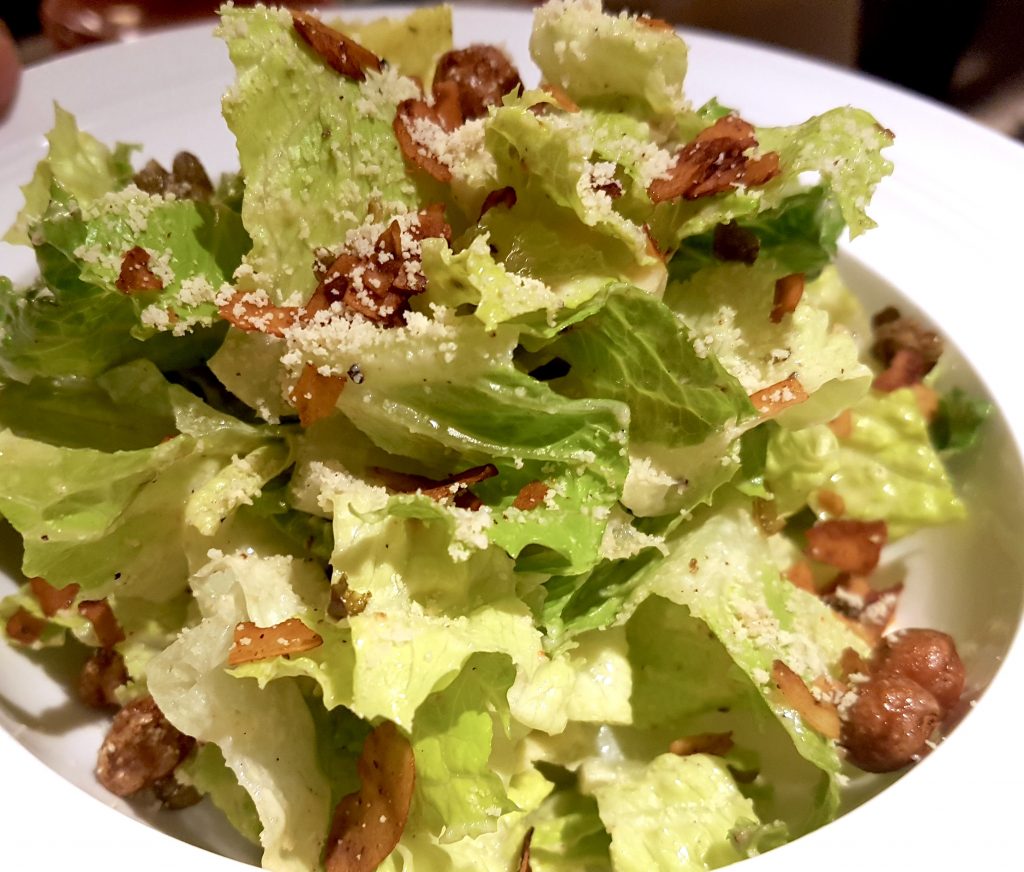 TRIO OF CHUTNEYS with Papadums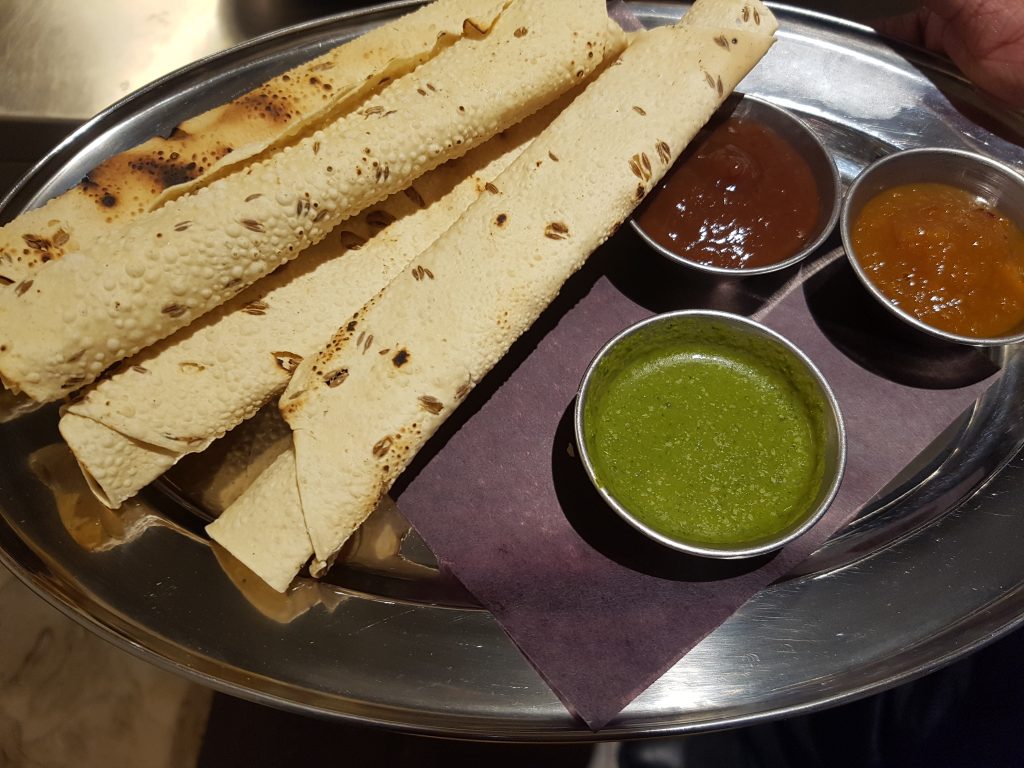 I'm looking forward to my next visit at which time I'm going to order some non vegetarian dishes like: Hakka Shrimp, Naanchos, and Chicken Purris. Can you tell that I've been studying the menu? I really can't wait to grab another couple and visit.
Congratulations Derek and Harsh for opening (and creating) yet another fabulous restaurant.
For more information about Ji. 
Address: 760 St. Clair Ave. West, Toronto
Phone: 416 792 5550
Twitter/Instagram: @HelloJiToronto
Facebook: Www.facebook.com/HelloJiToronto