Here's five reasons why I'm loving Cottage Life.
1. The sunsets are spectacular. Disclosure: I might have taken more photos of the sunset thanI did of my meals. Shocking!!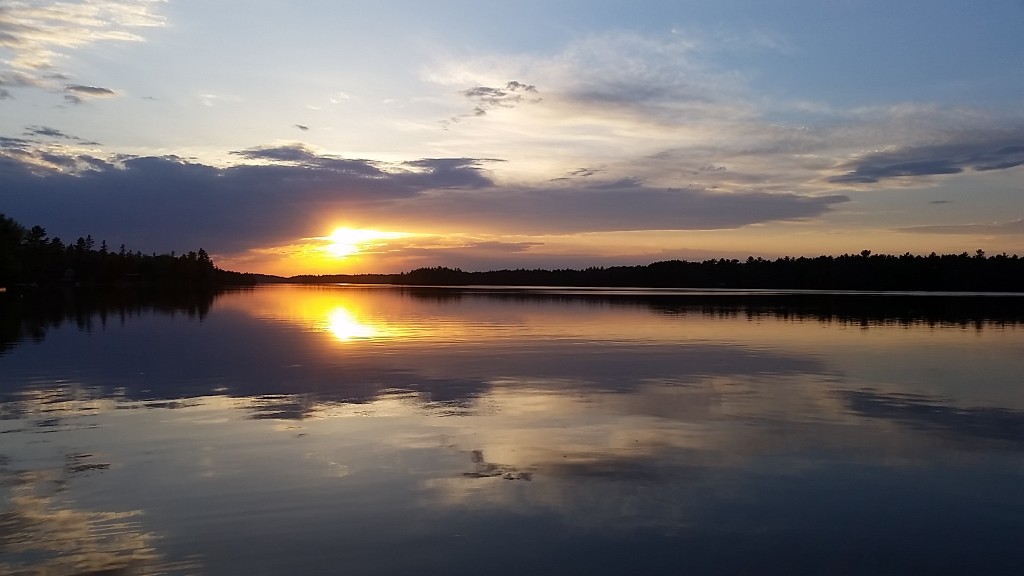 2. There's a sauna at the cottage but it's not your average sauna. It has a wood oven in there – and it takes over an hour to heat up the sauna. Nothing beats a "steamie" followed by a dip into the cool (errr….cold) water. This is a priceless experience.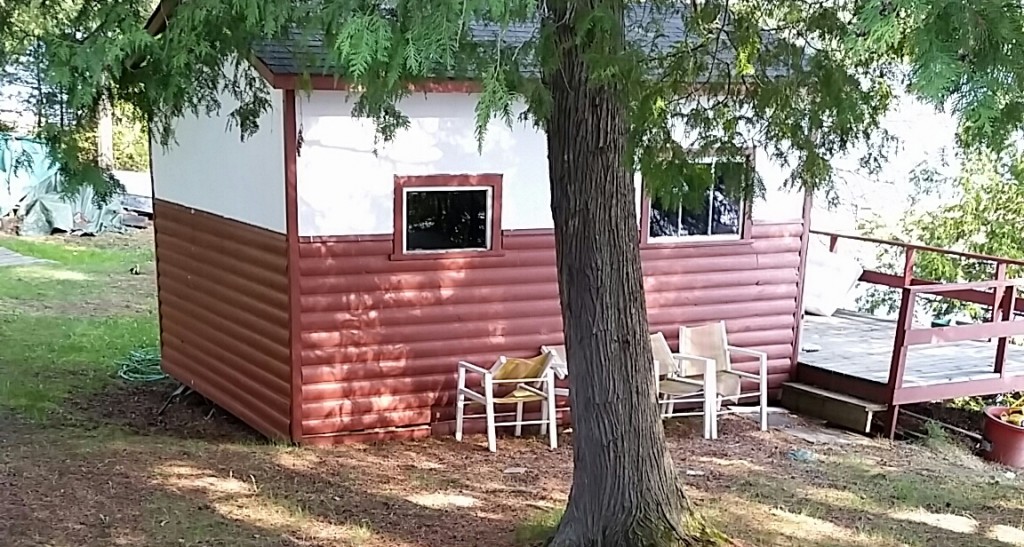 3. I get to cook without having to go to the grocery store (every 2 seconds)  cause I forgot an ingredient!! This week I whipped up an eggplant dish – even though I forgot some key ingredients. Sometimes it's great to improvise.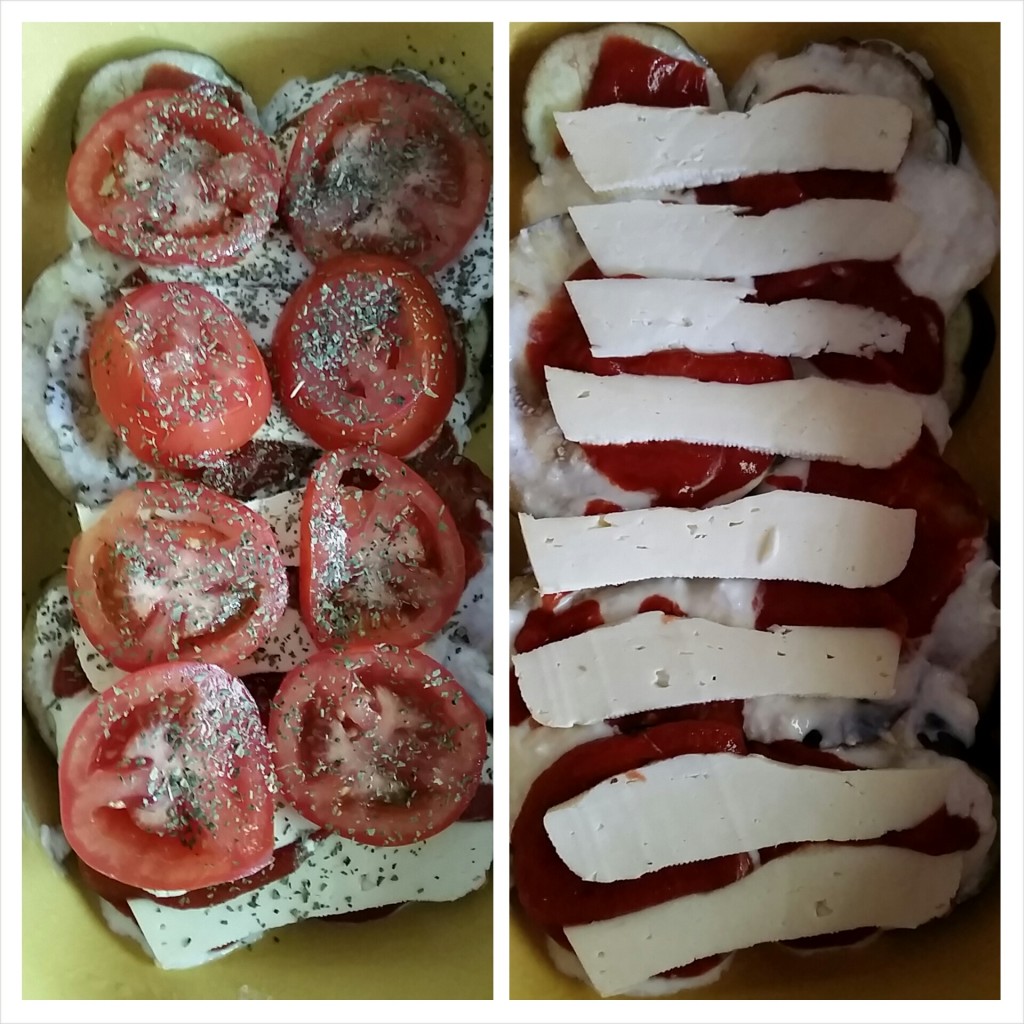 4. I also get the chance to create my own "signature" cocktails. This past weekend, I took these 4 ingredients..placed it into my Kitchen Aid Diamond Blender and bingo…da best drink ever. ps I froze the raspberries. I think @cocktaildeeva would be proud. (I think)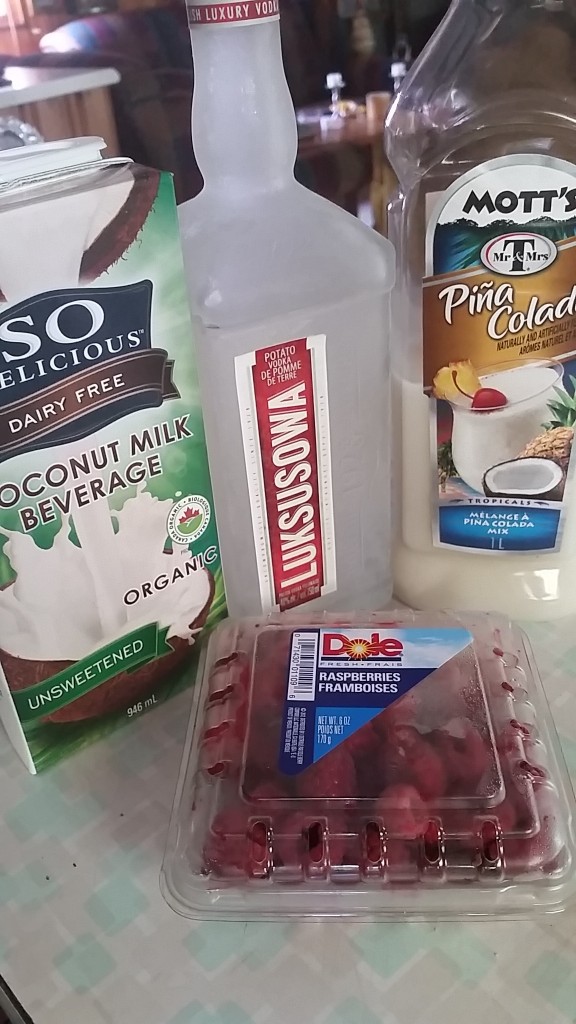 5. I get to read and relax on the dock. Yes – that's right I get to read. There's no  internet or TV…which is an invitation for me to get lost in some books! Believe it or not – I just figured out how to download books from the library. This weekend I read: The Rosie Project by Graeme C. Simsion. I actually found  myself laughing out loud a few times, which is a really good sign that I enjoyed the book. Feel free to send me any book suggestions K?
I'm sure I will come up with another 5 reasons why I'm loving Cottage Life. Stay tuned.