I subscribe to a blog called  The Yum Yum Factor and while reading thru one of her latest posts, she mentioned a new grocery store called Adonis. Naturally I was intrigued and got into my car and drove out to Victoria Park and Eglinton to check it out. I also went online to read a bit more about Adonis as well. I learned that they are owned by Metro..from Quebec (6 locations)…and they now have two locations in Toronto. The store I visited is only two weeks old. Here's what you need to know. The store is MASSIVE. Repeat – MASSIVE.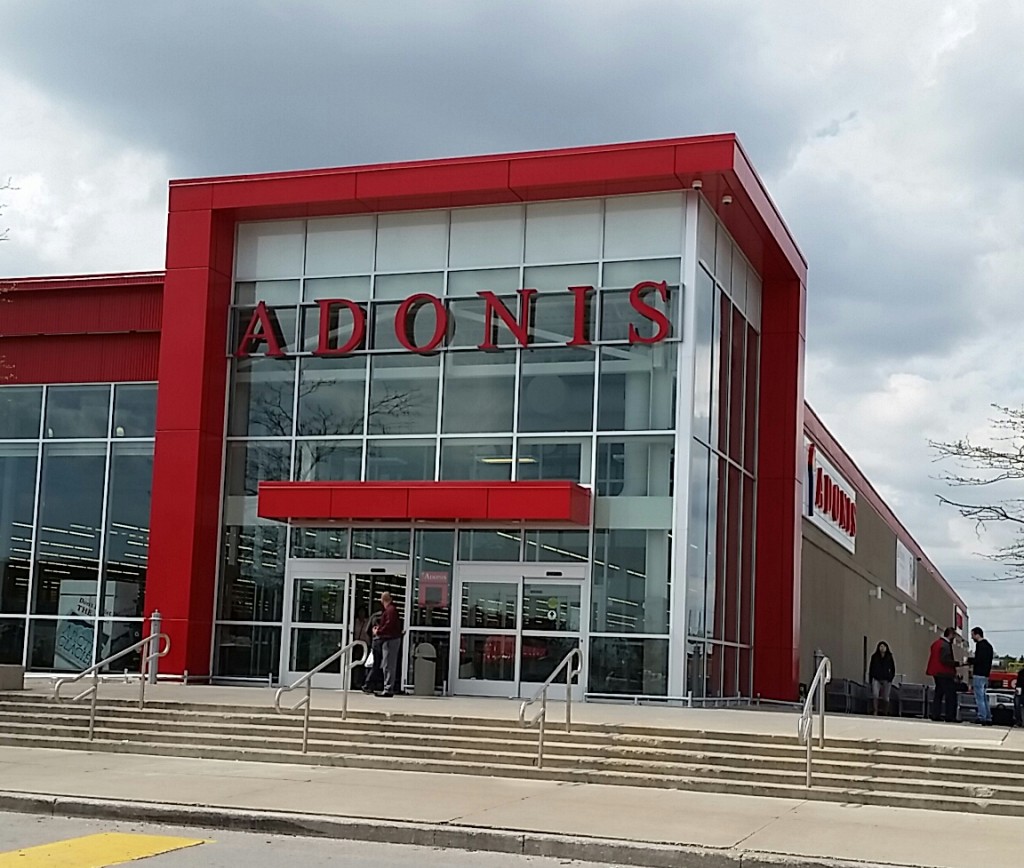 Soon as you walk in, you notice the impressive fruits and vegetables.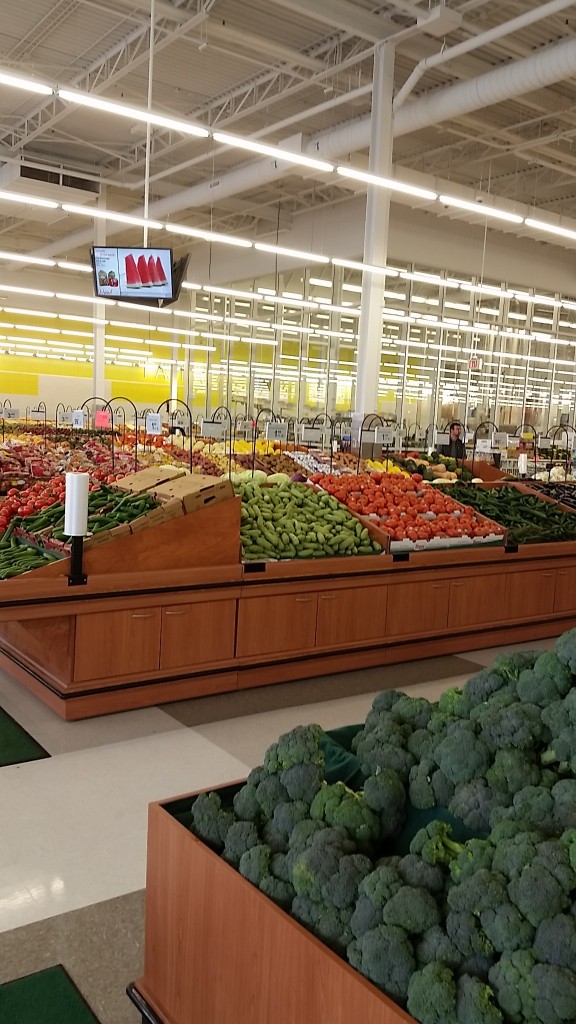 Then you start to notice the mediterranean food selection. ie. the selection of different cheeses and the AMAZING prepared food section. I bought a package of 3 of these pies for $5. Not bad eh?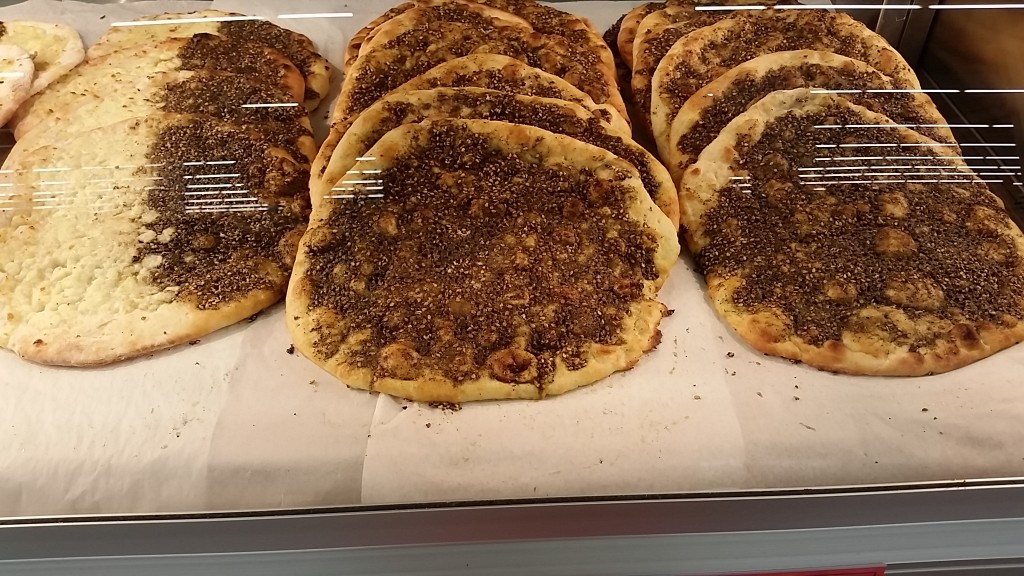 There's even a bakery in the middle of the store that makes FRESH PITA. Now that's pretty neat. (in my humble opinion)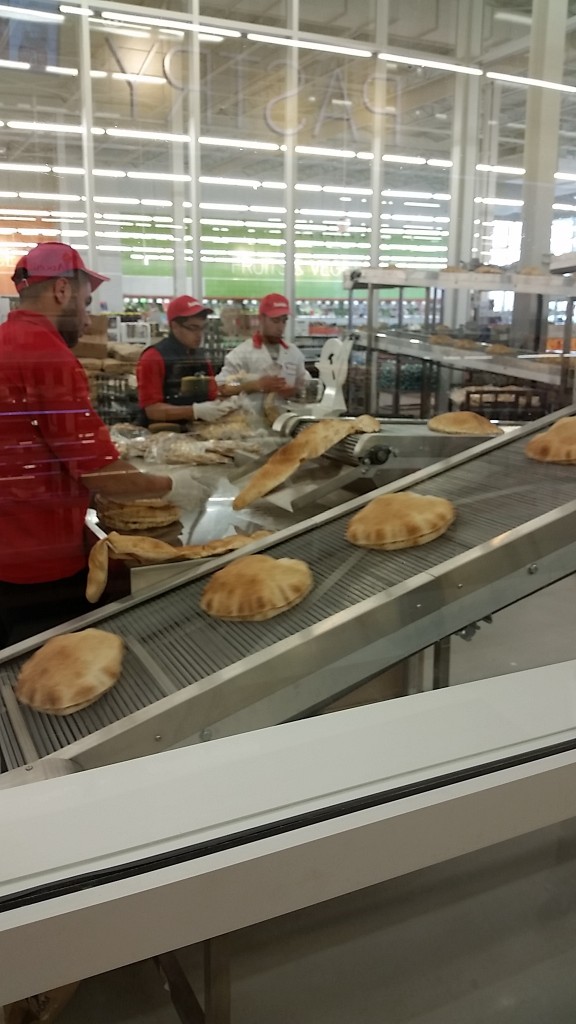 Of course I had to buy these two salads: Fattoush (on the left)  and Tabouleh (on the right). Please note that the prices are very reasonable!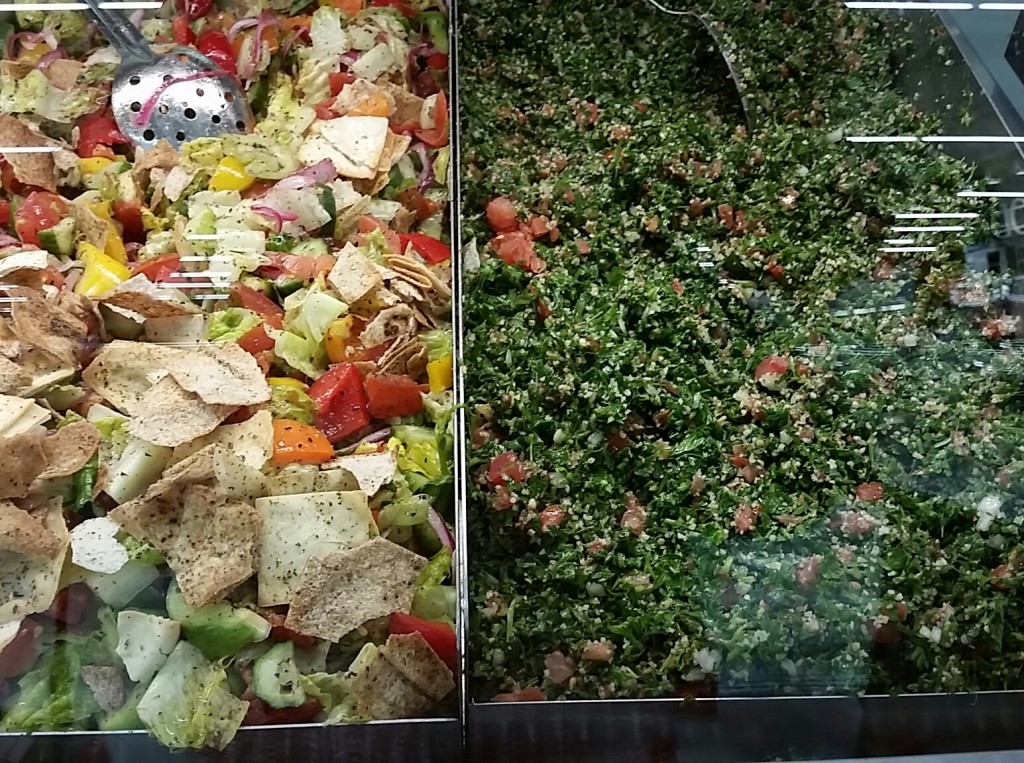 I also bought 3 different types of cheese, fruit and vegetables, and oh yeah, an assortment of baklava. How could I not?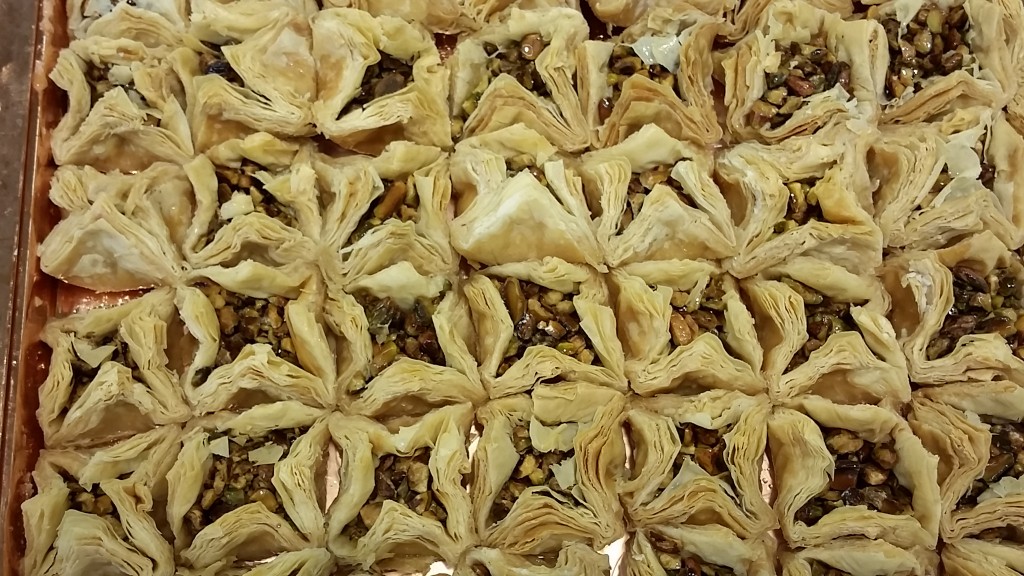 This grocery store is not your average grocery store and well worth visiting.
For more information:
Adonis 
1. Adonis Mississauga 1240 Eglinton Avenue West, Mississauga, Ontario website.mississauga@adonisgroup.ca (905) 363-0707 2. Adonis Scarborough 20 Ashtonbee Rd (Victoria Park and Eglinton) Scarborough, ON website.scarborough@adonisgroup.ca (416) 642-1515