A main course with only FOUR ingredients…Ya Gotta Love it!! Right?
The other day I wanted to make something with items I had in my fridge or freezer…without having to go the grocery store. (I'm sure you know what I mean)
The items I'm referring to are: Mushrooms, Puff Pastry, Onions, and Goat Cheese
This is what I did:
STEP ONE: I fried the onions
STEP TWO: I added  mushrooms into the frying pan to saute them. I also added some salt and pepper.
STEP THREE: I rolled out the puff pastry.
STEP FOUR: I placed the mushrooms onto the puff pastry and then "dotted it" with chunks of goat cheese. I also sprinkled some dried rosemary for added flavor.
STEP FIVE: I rolled it up and egg washed it to make it look all pretty!!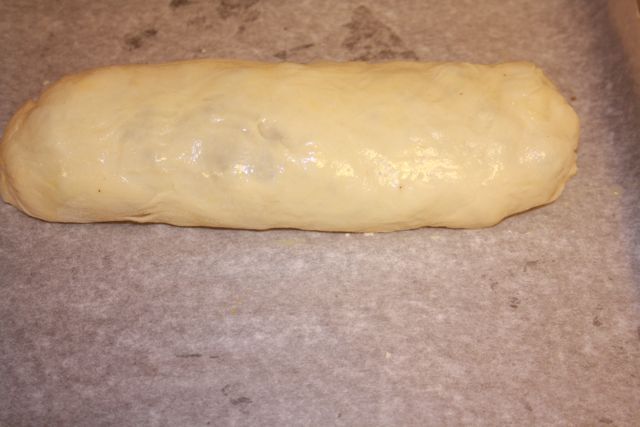 Bake at in a 375 degree oven for 25 minutes.
FINAL PRODUCT:
I served this mushroom puff pastry along with a caesar salad, potato latkes, sour cream, home made apple sauce, phyllo cups with roasted garlic and olive tapenade.
Dinner looked like this: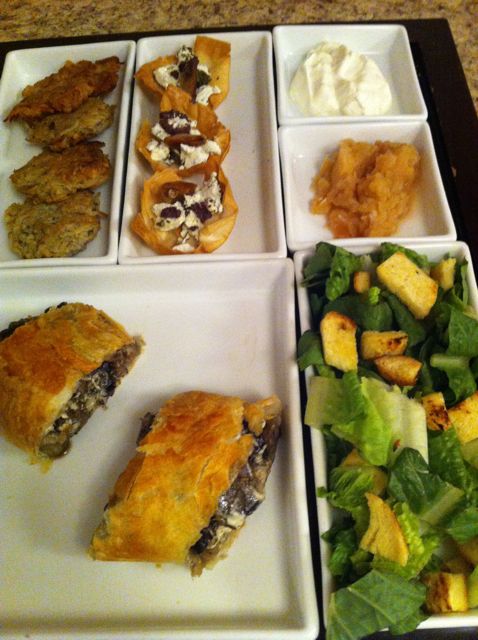 Happy Cooking!!