Many years ago, I was a special events coordinator and part of my job description was hiring caterers and working with them to develop menus for cocktail parties, dinners and events. I truly loved this part of my job. I'm no longer in that industry but I still enjoy checking out new caterers, learning about food trends etc. Therefore, I was pretty excited to attend the launch of O&B Caters. 
Yes – that's right – O&B – as in Oliver & Bonacini. After 25 years in the restaurant business, they have finally decided to launch a catering division!

The dishes that I sampled at the launch were superb and I have no doubt that guests at any function would also be impressed.
Seriously – how gorgeous is this presentation?.  This dish had it all – delicate flavours, presentation and textures. See the three "brown/white" chunks – well that's QUINOA BRITTLE! I don't know about you but that's certainly not something that I usually see  in a salad, when I go to a catered event. O&B Caters certainly take things an extra step!!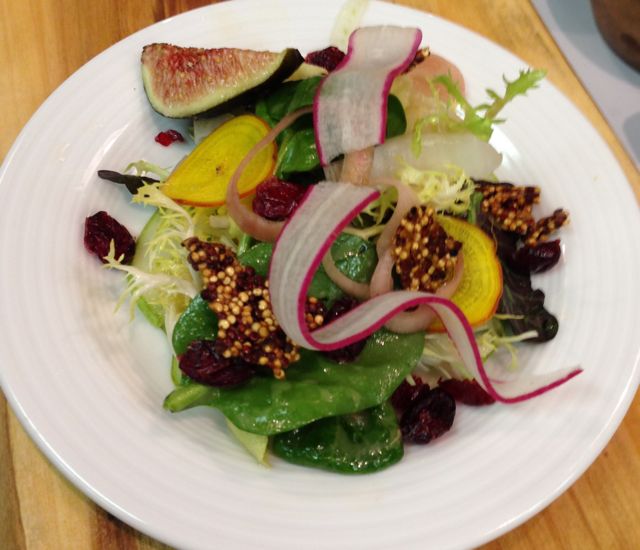 And there's more gorgeous presentation…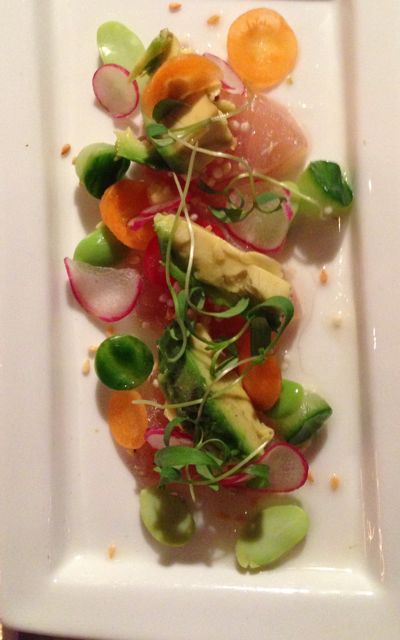 I simply adore presentation. Sorry – if I'm repeating myself. But it's so true.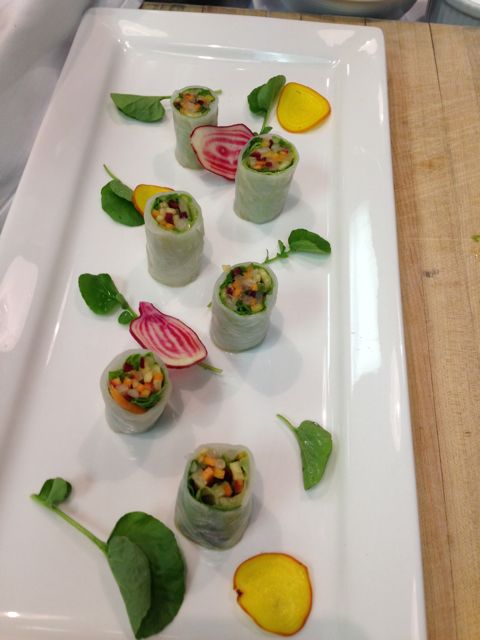 But there's more to catering than just a good menu and amazing presentation. There's a whole team behind a caterer that also adds to the success to an event – i.e professional staff, decor, and a creative team. No doubt about it – O&B Caters delivers on every level.
For more information:
O&B Caters: 416.364.1211
Twitter: O&B_Caterers