Sadly August is right around the corner, which means summer is almost over. However for the "foodie" in me is delighted that it's August. Here's a few  events that have top priority in my calendar.
1. The Canadian National Exhibition (Aug 16, 2013 to Sept 2, 2013), 210 Princes' Blvd, Toronto.
I'm a fan of all things in moderation. Can you tell?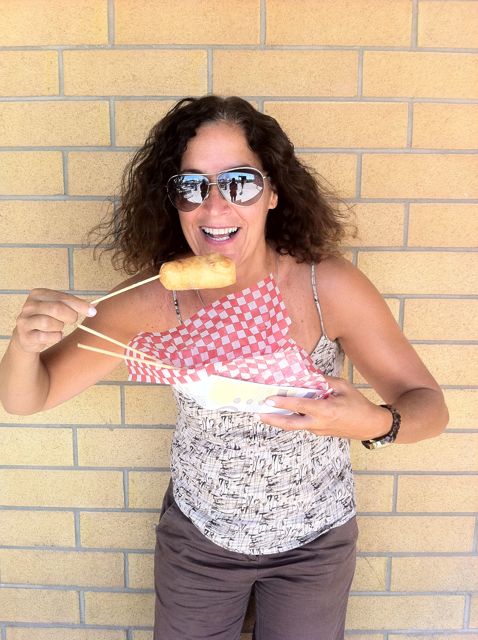 Here's a list of what's new!! I have a feeling I will be hanging out at Spread and RYC Bar.
• Freshly Squeezed – Fresh juices and smoothies
• GR Yogurt Fresh – Greek style yogurt with your choice of toppings
• Spread – Everything Nutella – from fries, spring rolls (#onmylist)
• Harvey's – 100% Canadian since 1959 – It's a Beautiful Thing
• Hula Girl – Serving specialty coffees, espressos, infused sodas, pastries
• Ku Khan – Mongolian Grill cuisine
• Philthy Phil Philadelphia – Cheese steak sandwiches and salads
• RYC Bar – Rice pudding in assorted flavours (#onmylist)
• Yogurty's Froyo – Self-serve frozen yogurts
Back by popular demand are:
• Bacon Nation, Epic Burgers, Just Cone It, Wild Child Kitchen, Dutch Frites, Far East
Taco, Baked & Loaded, Deep Fried Shop, PULL'D, Big Apple Fritter, Kernels, Sweetness
Bakery, Northwest Fudge Factory, Taqueria Burrito Bar, Thyme & Olives, Kala's (#onmylistagain)
This event has my name written all over it and is being organized by the good people at Joylister.
Mark this date in your calendar: Thursday Aug 22nd, 2013, from 5 to 10 pm at the Beer Academy!  Something tells me this event is going to be POPULAR and will sell out quickly. Make sure you sign up for Joylister now. Not joking this event is going to sell out. (you heard it here first). The night will include Poutine from Poutini's, Lou Dawgs and Great Burger Kitchen.

True Story: I was the second customer at Poutini's on their opening day.  The guy in the photo was the first customer.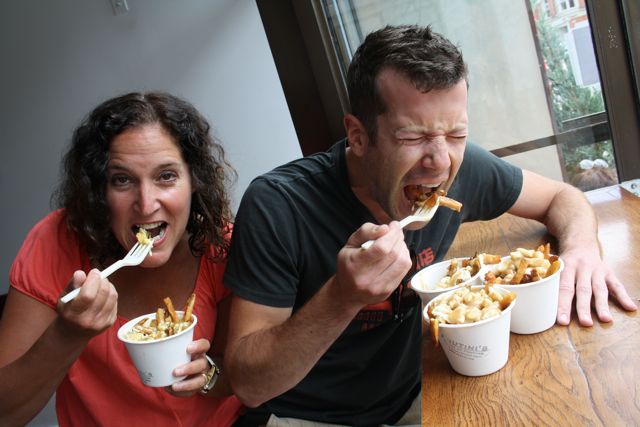 3. RAMEN RUNOFF
This is event is being held at the Harbourfront Centre (Aug 9 to 11).  For $10 you get to sample a variety of ramen. Sounds good to me!! I love the stuff.
4. A POP UP CHOCOLATE DINNER...hosted by Abbey's Kitchen 
This sounds amaaazzziiing. For more information please click here.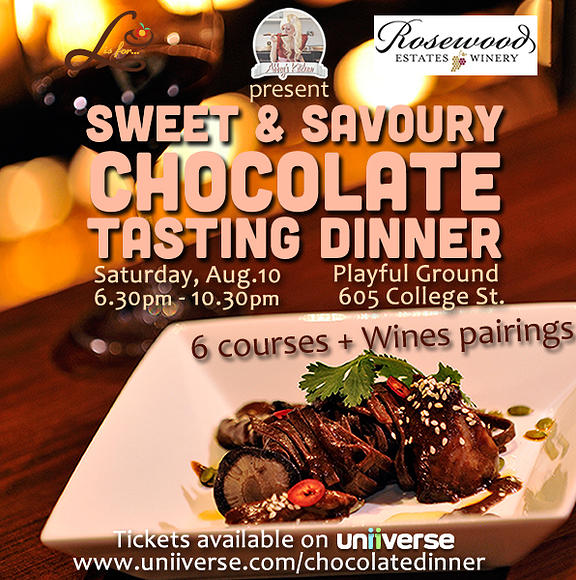 5. WILD BLUEBERRY FESTIVAL
This festival takes place on Sunday Aug 25, 2013 at Evergreen Brickworks from 11 am to 3 pm.  You will be able to enjoy  a Wild Blueberry Pie Bake off, musical entertainment, a gardening workshop and more. Bring it on!!!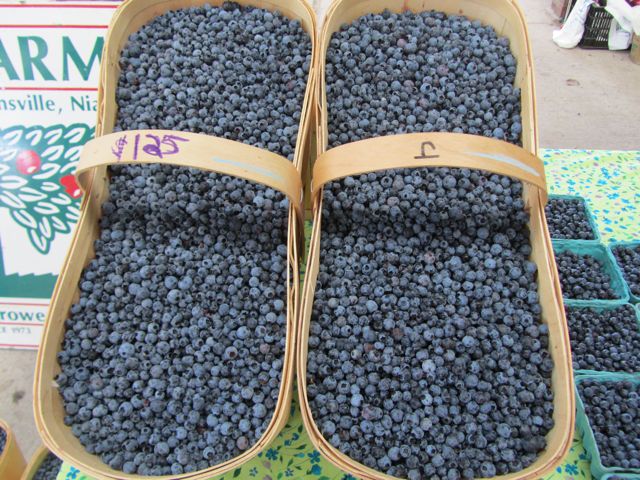 As you can see, my stomach is going to be very busy!!!
Hope you enjoy the month of August as much as I'm going to enjoy it.