I went to check out the Delicious Food Show on Friday. I thought my visit would be brief but I ended up staying for hours. There were many more vendors than I had anticipated and no shortage of foodie friends for me to bump into!!
The show is taking place Oct 25-27th at the Better Living Centre, Exhibition Place and is a well layed out, and a beautiful looking show.
I'm in love with this display that is at the front and would really like two smaller versions for my apartment!!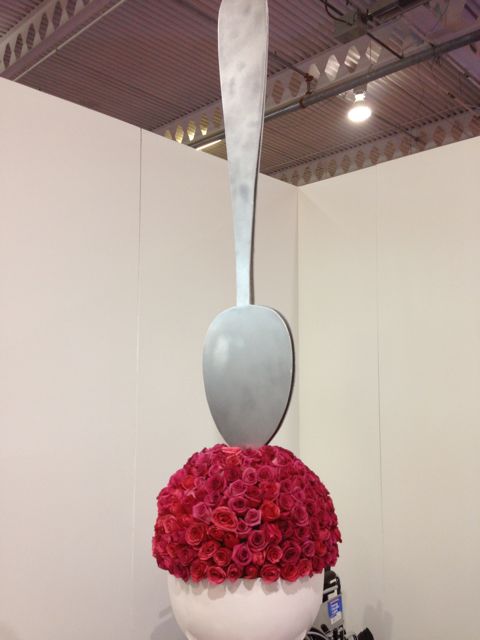 I walked thru the aisles and discovered new product – like this Organic Chocolate with Mustard Seeds fromKozlik's. How unique. Don't you think?
I also bumped into some restaurant owners that I hadn't seen in many years who are just to open a new restaurant (Pai Toronto). While talking to Nuit and Jeff, we discovered that we have known each other since 2008, when I visited their first restaurant (Sudkho Thai) on Parliament.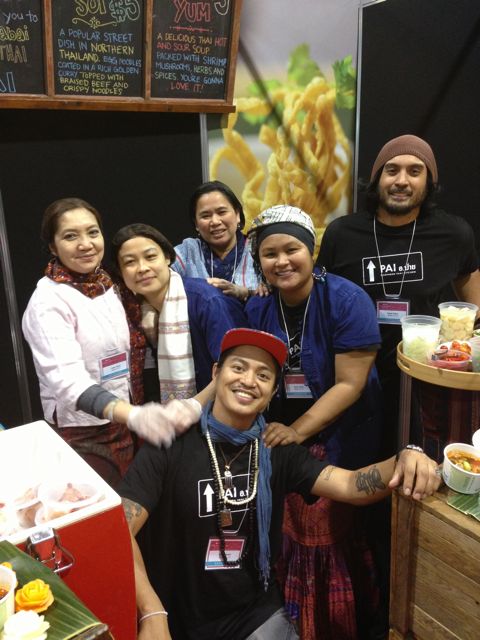 My food adventures continued and I must say that I had a lot of fun at the View the Vibe booth. They had a great set up – including a Lounge.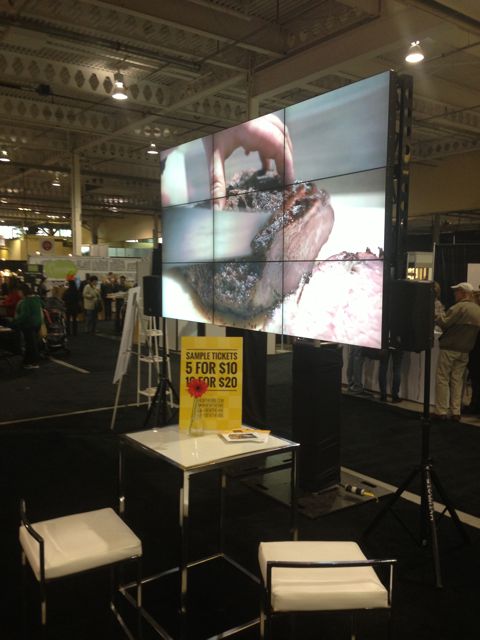 The highlight of the day was really Martha Stewart! She attracted a HUGE crowd. Please note that the Delicious Show has a variety of  high profile chefs appearing throughout the weekend. Take a peek at the schedule here.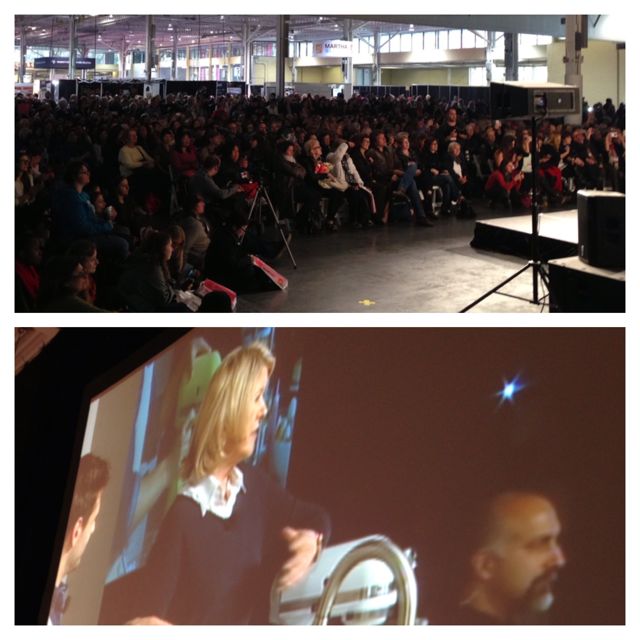 Hope you get a chance to visit this DELICIOUS show over the weekend. You won't be disappointed.
Show Hours: Oct 25-27
Friday: 11am-10pm
Saturday: 10am-7pm
Sunday: 10am-6pm
Better Living Centre, Exhibition Place, Toronto