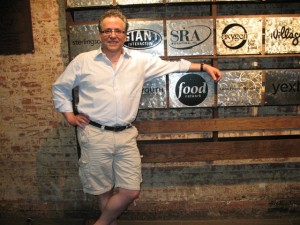 Meet Susan and Bruce. Bruce is a busy litigation lawyer during the day, but when he comes home he enjoys watching the Food Network (a lot).  He is such a huge fan that Susan planned a driving trip to visit his favorite  restaurants/chefs that he watches on the Food Network as a birthday gift.
How awesome is that? I met with Susan recently who printed out the itinerary for me. She's one organized woman!!
Day 1:
New Jersery – Carlos Bakery – featured on Cake Boss.
Manhattan – Max Brenner Chocolate Restaurant – featured on The Best Thing I Ever Ate
Stand 4 – Featured on The Best Thing I Ever Ate ( he had the roasted marshmallow milkshake)
Butter: – Chef Alexandra Guarnaschelli was a judge on Chopped.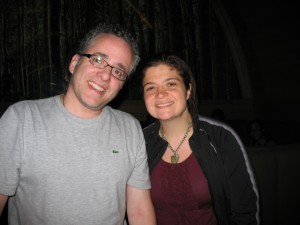 Day 2
Bar Americain- Iron Chef Bobby Flays' Restuarant
Food Network Building
Morimoto – Iron Chef Masaharu Morimoto
Del Posto – Iron Chef Mario Batali's restaurant
Day 3
Maze – Chef Gordon Ramsey
Drove to Balitmore for Charm City Cakes (featured on Ace of Cakes)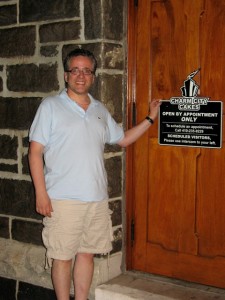 Woodberry Kitchen – Featured on the Best Thing I Ever Ate  (they ate the chocolate marshmallow and peanut dessert)
Day 4 – Drove to Washington
Georgetown Cupcake – DC Cupcakes on TLC and part of the Cupcake Wars on the Food Network
Drove to Cleveland
Lola – Chef Michael Symon
Highlights for Bruce: the roasted marshmallow milkshake, dinner at Lola, Morimoto.
Doesn't this sound like a great birthday gift?