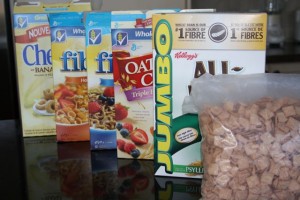 How many cereals are in your pantry? Take a peek…Let me know. I am facinated by this question (and the answers). I am convinced that most households have over 3 different varieties. Am I right?
My household consists of two adults, 1 teenager, 1 tween. The adults enjoy certain cereals (think; ahem – FIBRE), while the teenagers and the tween have requests too.
We enjoy cereal for breakfast, for after school snack, and for late nite snack too. It's such a versatile food. One has to like it.
A few years ago, I went to a cuzins house and saw this brilliant cereal dispenser that they bought at the dollar store. They knew I loved it so I received a few as a dinner gift one year and we love it. It dispenses ONE cup of cereal. (which is always smaller than I anticipate)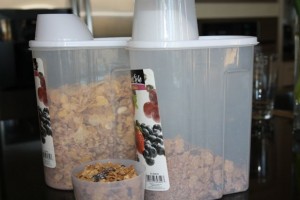 I'm not kidding…I will even go to the States and bring back cereal that you cant find here like this gluten free chocolate chex.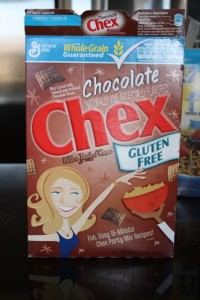 So bring it on..how many cereals do you have in your pantry. I seriously am interested to know.
Disclosure: I am part of the LMD Connector Program and I receive special perks as part of the affiliation with this group. The opinion on this blog our my own.