This past weekend I had the opportunity to hang out in beautiful Mont-Tremblant. It was the perfect escape seeing as Toronto was going to be hot and humid. Sorry my Toronto friends, but I was wearing long sleeves and pants in Mont Tremblant!!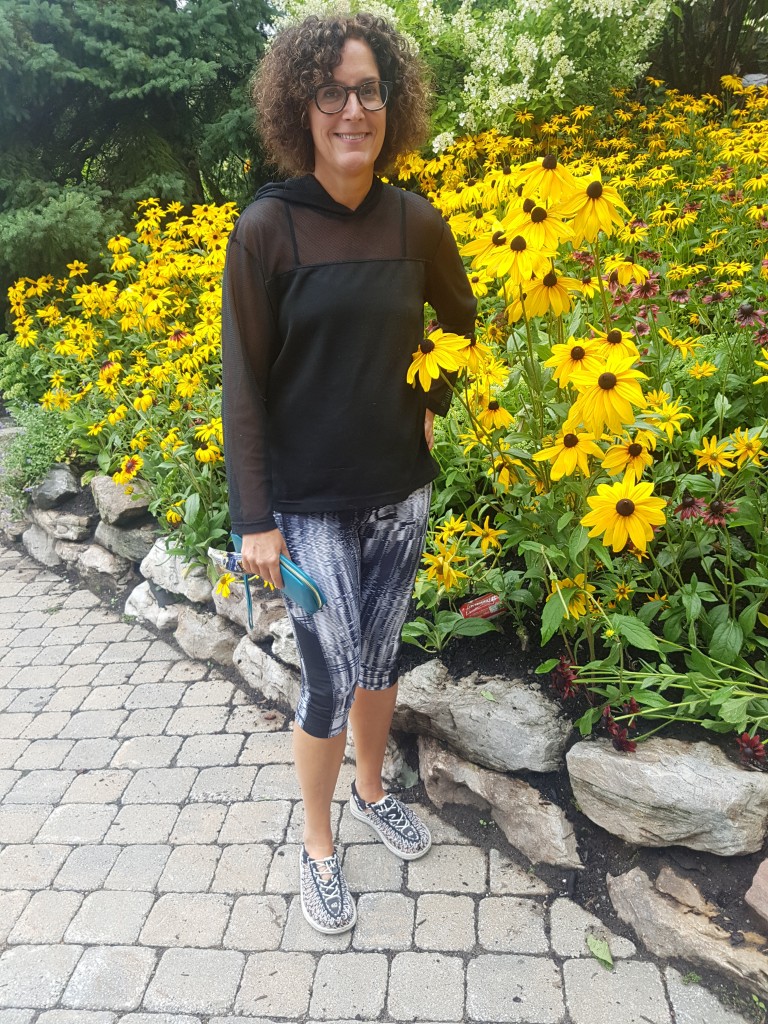 But enough about the weather, lets talk about the food.
Hee. Hee.
The weekend started off with a trip to a grocery store called S. Bourassa where I picked up a cheese I never had before (Le Samson D'Ici) and some other favourites as well!! #score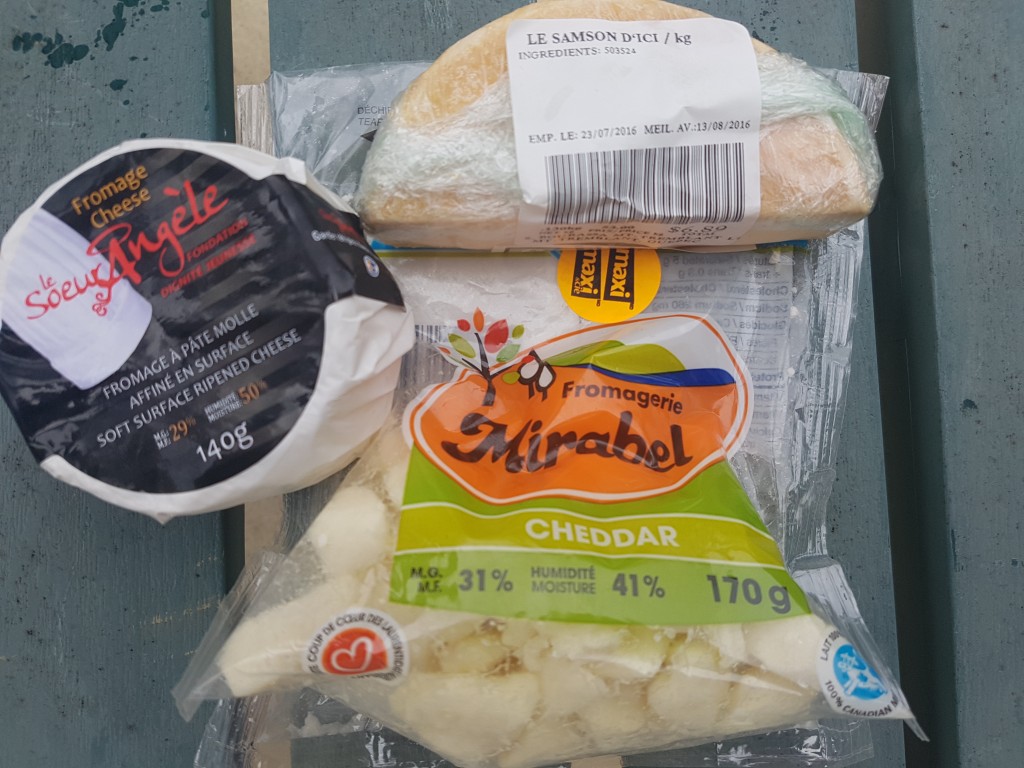 Then we went Ben-Venue for poutine and a pogo. I resisted eating the poutine but I couldn't resist devouring the entire pogo.
Somehow I had the willpower not to indulge in this fabulous poutine.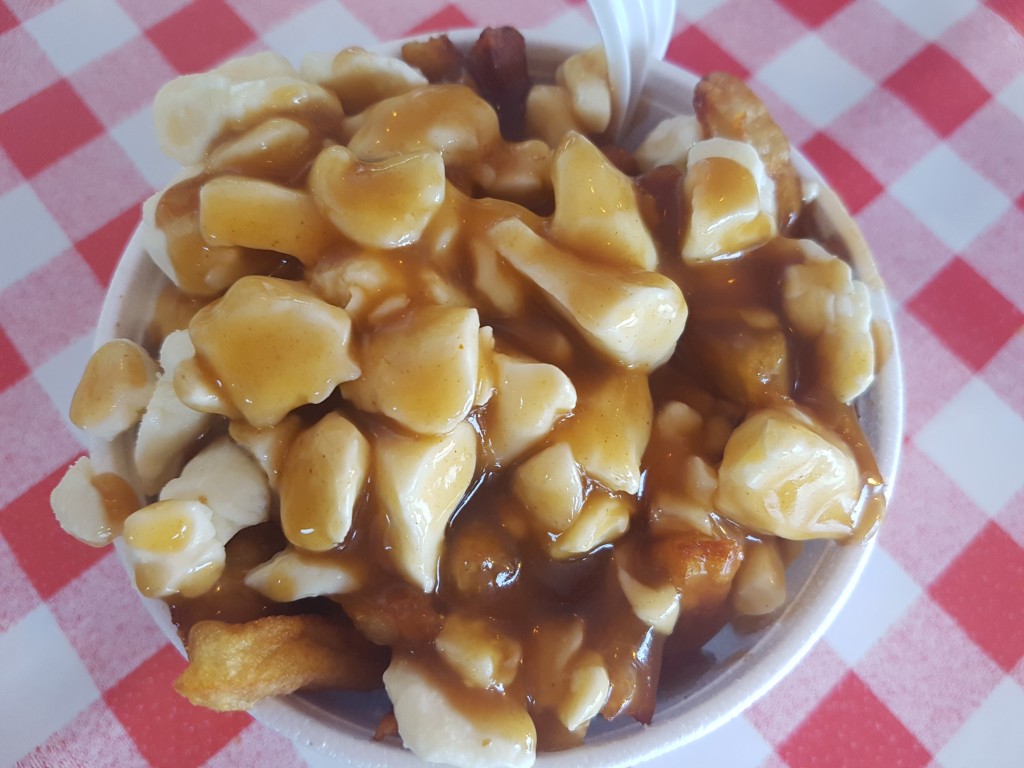 Here's two restaurants that I would highly recommend.
1. L'Escalope 597 Rue de Saint Jovite, Mont-Tremblant, QC, Phone:  (819) 425-3354
This restaurant had a prix fixe menu for $26 which included an impressive salad bar, a main course, dessert and coffee. Of course, I was so full from the salad bar that I wrapped up 90 percent of my main course to take home for lunch the next day.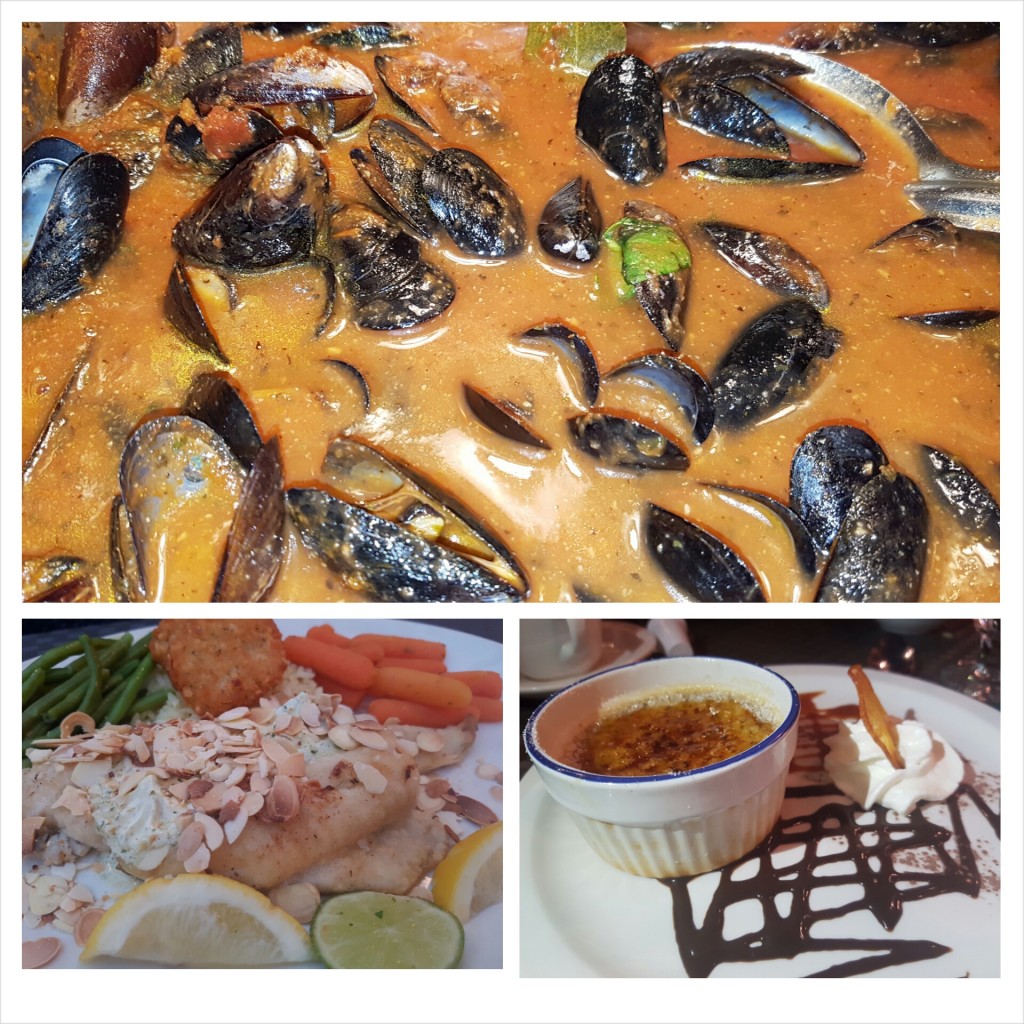 2. Creperie Catherine,  977 Rue Labelle, Mont-Tremblant, QC, Phone:(819) 681-4888
Oh my. What a treat. I ordered the french onion soup which was exactly what I wanted. It was so good that it deserved its own photo on my blog.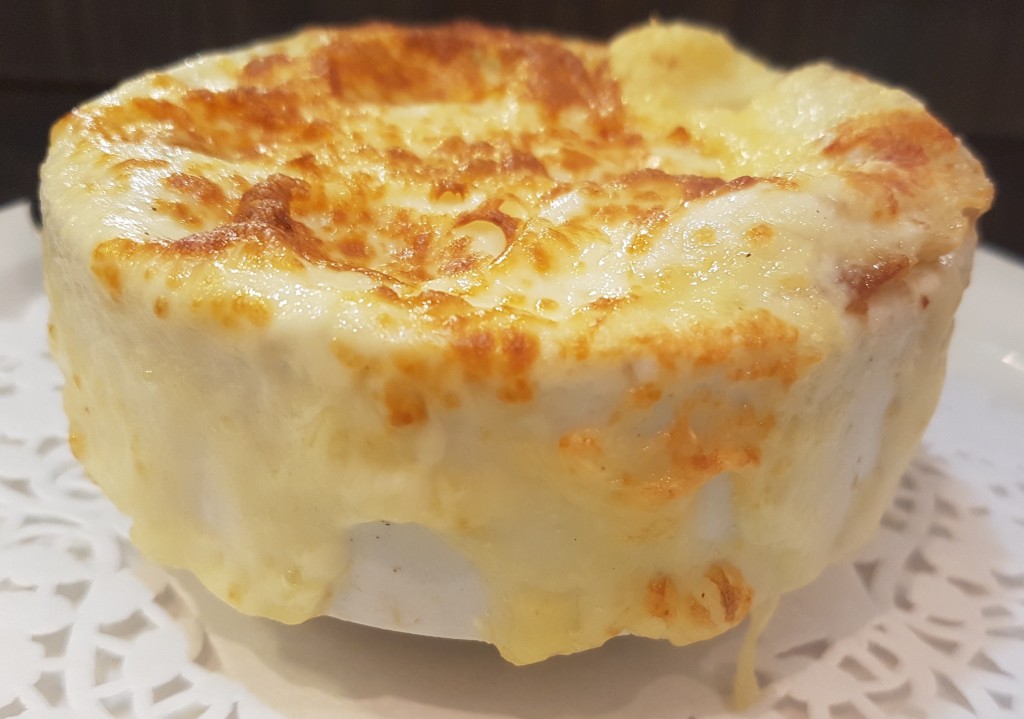 The smoked salmon crepe was also outstanding – full of smoked salmon and stuffed with gooey cheese. Was kicking myself that I'm on a no carb diet and could only have a bite!!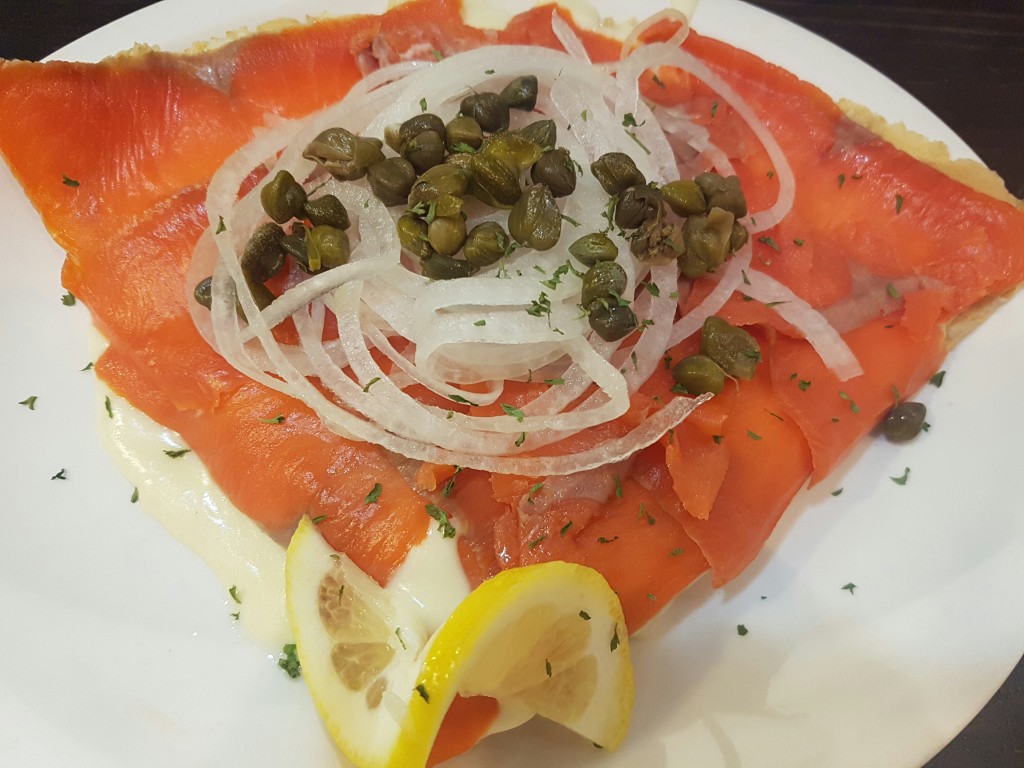 I had a fantastic weekend in Mont-Tremblant despite the clouds. The excellent food and the great company made up up for it!!