I try hard to participate in Meatless Mondays and thought I would share what I made last week. This plate contains; arugula salad with shaved parmesan and tomatoes, wilted spinach, and cucumber noodles topped with sesame seeds. Not bad for Meatless Monday eh?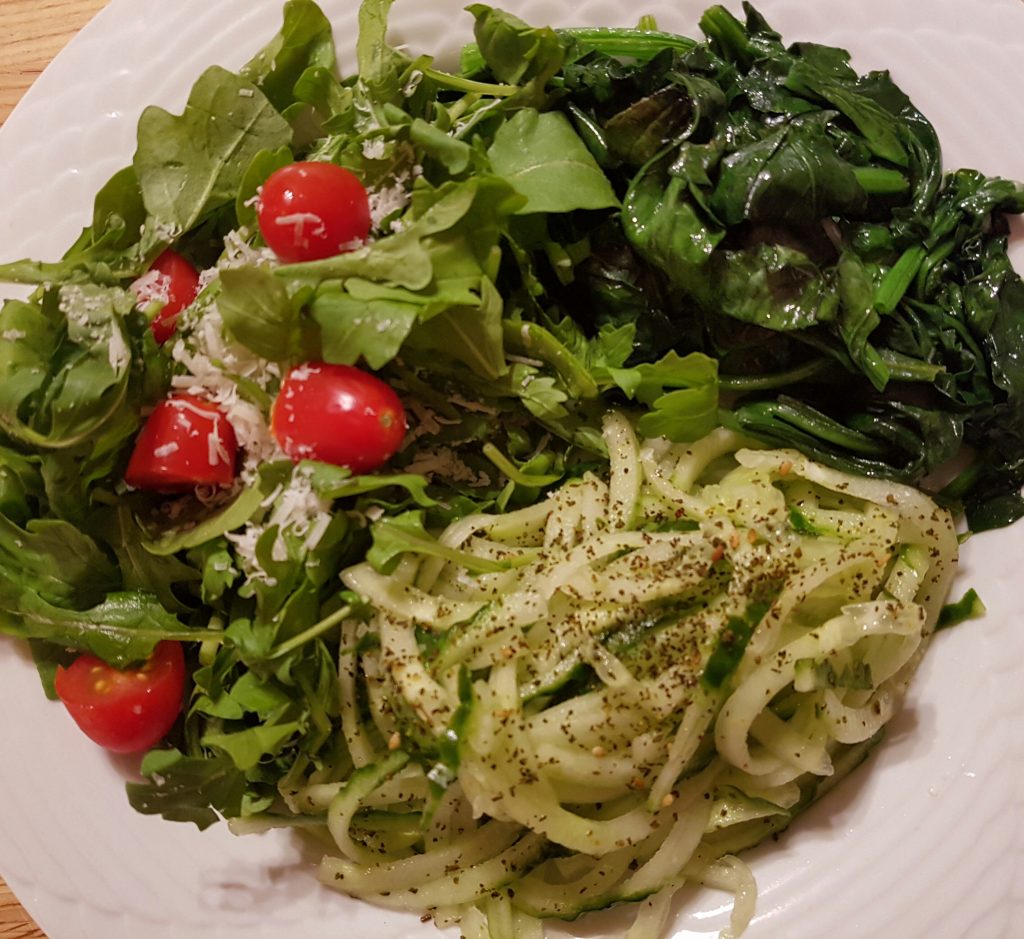 This meal should be called: Three Shades of Green!!
An hour later, I had a "not-so-healthy" moment as I had discovered a recipe on Pinterest (click on the link to see my Food Board. Hint)  that I always wanted to try: Banana Fritters.
Before I knew it, I was whipping up dry ingredients and mixing them into the wet ingredients. Then I was DEEP FRYING. I even brought out a thermometer to make sure the oil was hot enough!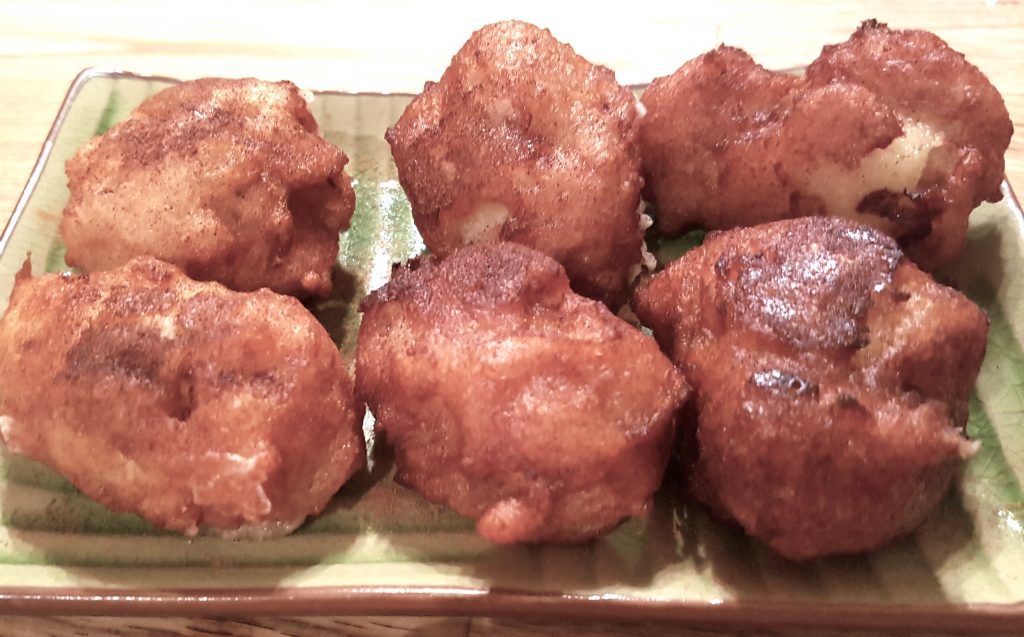 Here's the recipe for this super easy but not-so-healthy-dessert:
Banana Fritters (recipe courtesy of OMG Chocolate Desserts)
Ingredients
Approximately 4 large bananas
1 cup all-purpose flour
1 1/2 teaspoon baking powder
1 teaspoon cinnamon
1/4 cup sugar
Pinch of salt
1 cup plain greek yogurt
1 egg white
Vegetable oil for frying
Powdered sugar for dusting…(I used cinnamon)
Instructions
Peel bananas and cut into 1.5 inch long pieces .
In a bowl mix together flour, baking powder, sugar, salt and cinnamon.
Add egg white and yogurt into dry ingredients and stir well with a wooden spoon until it's smooth.
Heat about 2 inch oil in a frying pan.( Be careful not to over heat the oil or the fritters will be too brown, it should be about 350F). This is an important step!!
Using a fork dip each banana slice into to batter to coat it well and transfer it into oil and fry until it's golden brown. Work in small batches because you have to work fast. (agreed – I had to work fast. Do not answer the phone or do anything else)
Remove fried fritters to a paper towel lined plate to drain .
Sprinkle with powdered sugar and serve
Happy Meatless Monday Everyone!!