Here's three things to do this weekend:
a) Visit Maple Towne at Mountsberg Conservation. Hint: go as early as you can. I've been going for years and it's one of my fav. activities. Spring wouldnt be the same without pancakes and maple syrup at a conservation area. If you don't have a chance to go – I hear from @hypnoflair that Bisquick makes a mean pancake.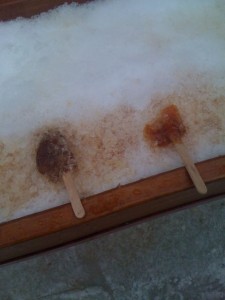 b) Visit the One of A Kind Spring Show and Sale at the Direct Energy Centre (March 30 to April 3rd). I went yesterday to the show and discovered a new food product. Does this surprise  you?  It looks like a candy apple but it's not…it's gourmet cheesecake on a stick and then rolled in a topping (over 15 different types). YUM. Hot Lollies are located in aisle C – Booth 38.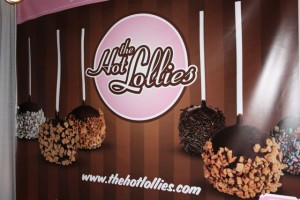 c) Visit Yorkdale. Thomas Sabo is opening his Ontario Flagship Store at Yorkdale on April 1st and this is amazing news. I own a little red heart necklace and everytime I wear it, I get tons of compliments.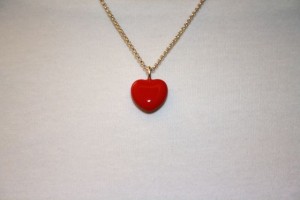 d) Organize your cupboards..Just Kidding.
Enjoy your weekend. It's going to be nice and sunny in Toronto …so celebrate.