I've just returned from a trip to Ottawa. I hadn't been there for a little over 4 months so I was a bit out touch with the foods scene, but not for long as I posted on facebook: "Where should I eat?" and as always my foodie friends in Ottawa were happy to help.
Here's a recap of what I discovered;
Datsun  (380 Elgin St) – This is a new trendy restaurant on Elgin St and is owned by the same owners as El Camino. It's one busy restaurant …even at 10 pm. We ordered two dishes and both were incredibly flavourful. Next time, I need to go with a larger group so I can try more dishes.
We started off with this most satisfying bowl of ramen.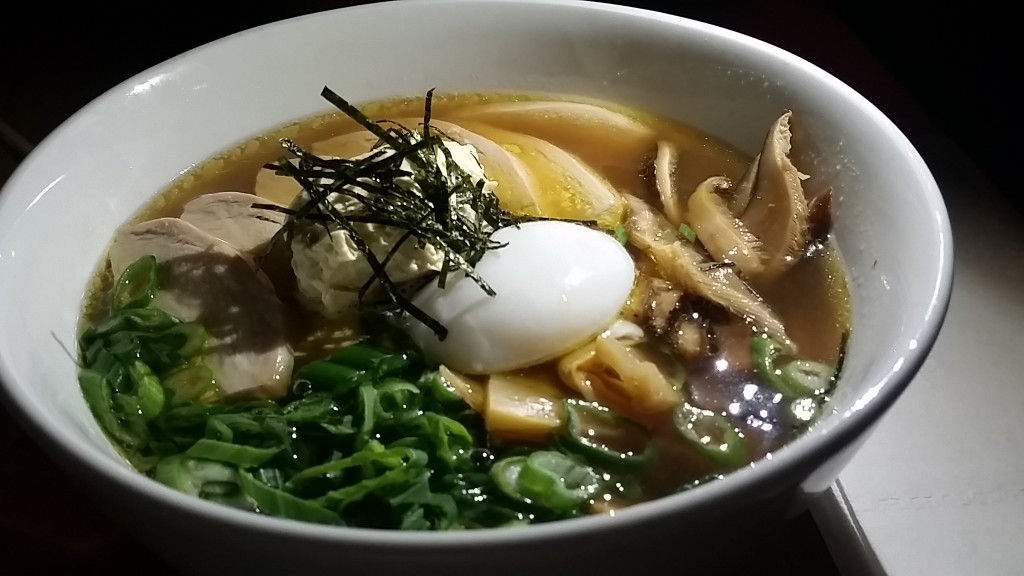 Then we moved on and had this Braised Beef Panang Curry with Roasted Peanuts and Lime Leaf dish.. Yummy. Yummy. Yummy.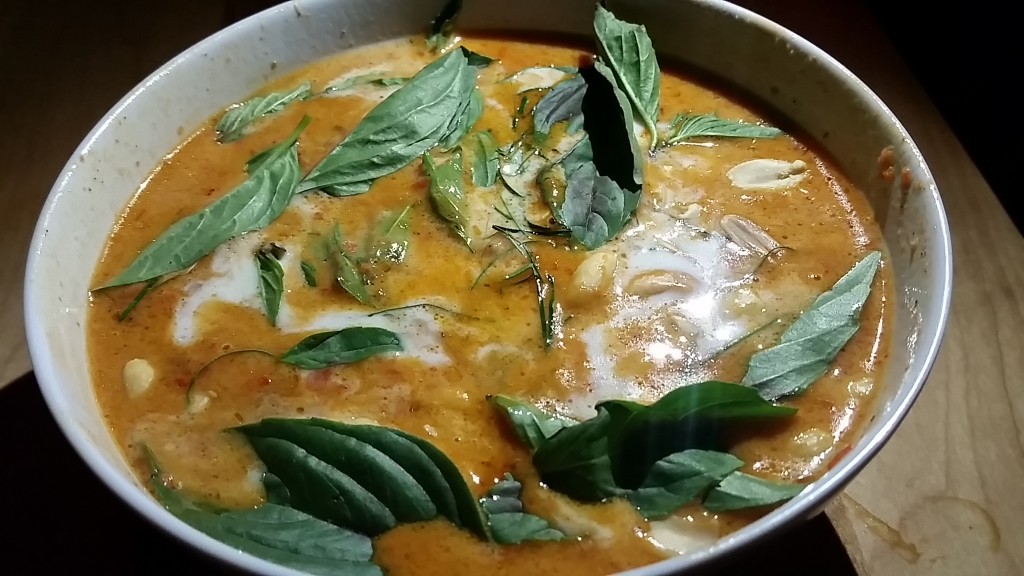 2. Aroma Espresso bar – This a popular coffee chain in Toronto, New York and Israel now has a location in Ottawa. It's located at Landsdowne Park (300 Marche Way – #109) which has been developed into quite a bustling part of town. What did I order? I tried the new cold pressed ginger and tumeric drink. This beverage (which is available hot or cold) hit the spot and was a great alternative to (another) cup of coffee.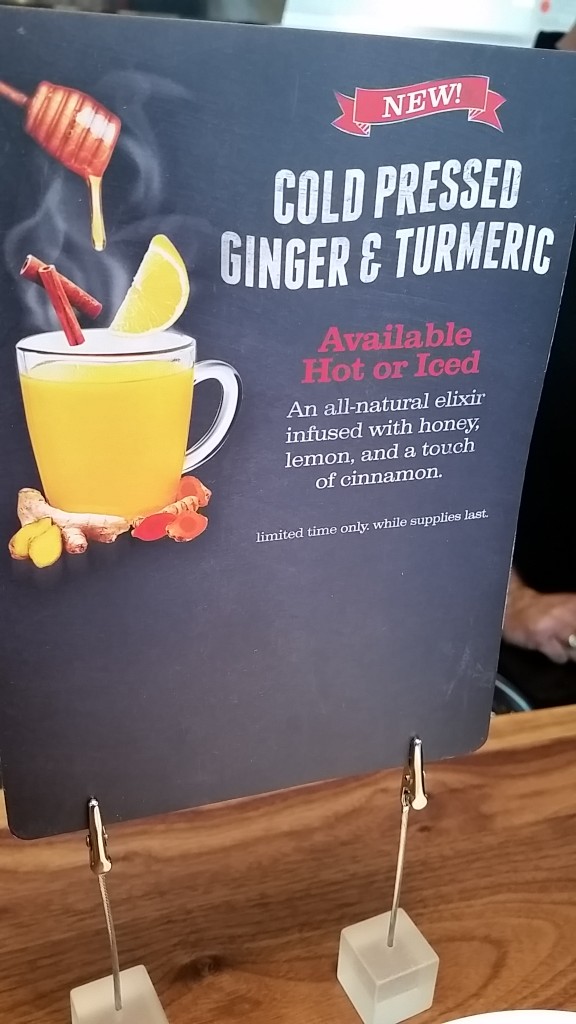 3. Urban  Juice Press  (340 Parkdale Unit B Entrance on, Spencer) I had just purchased beer at Beyond the Pale and as we were turning the corner saw a sign and parked the car again. Loved the space and the organic juice that we purchased. These cold pressed juices can be the perfect pick me up in the middle of the day!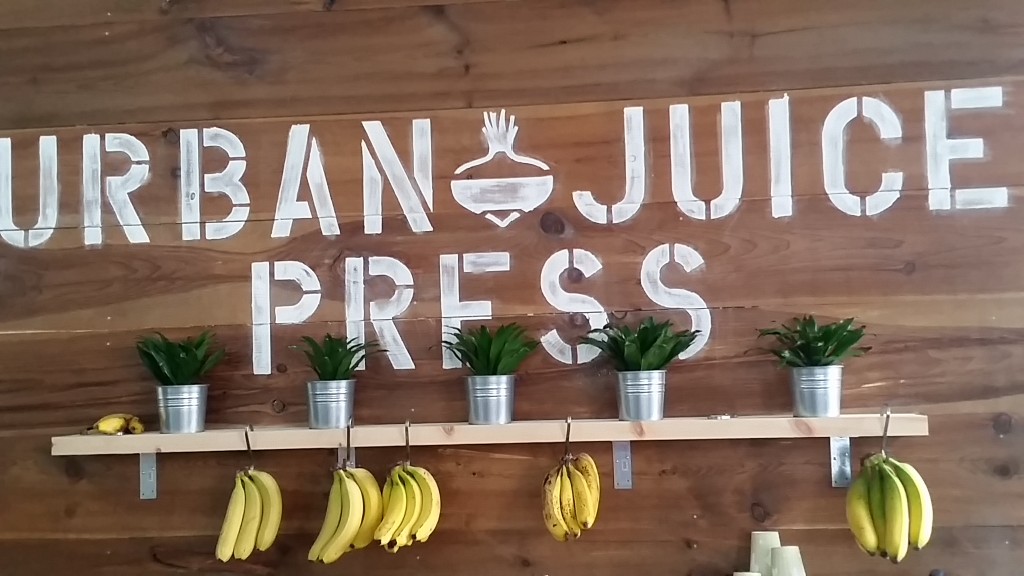 4. Origin Trade Inc. (111 York St) – This new coffee/lounge blew me away. Someone really put some thought into decorating the space. Plus my coffee can best be described as "smooth" with no bitterness whatsoever.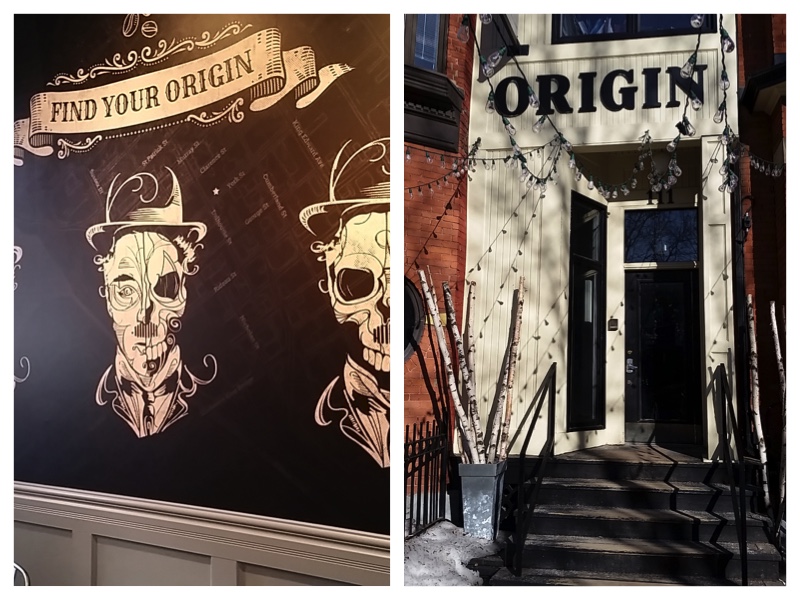 Other discoveries:
This local kombucha that is made in Smith Falls. (purchased at Herb and Spice on Bank St)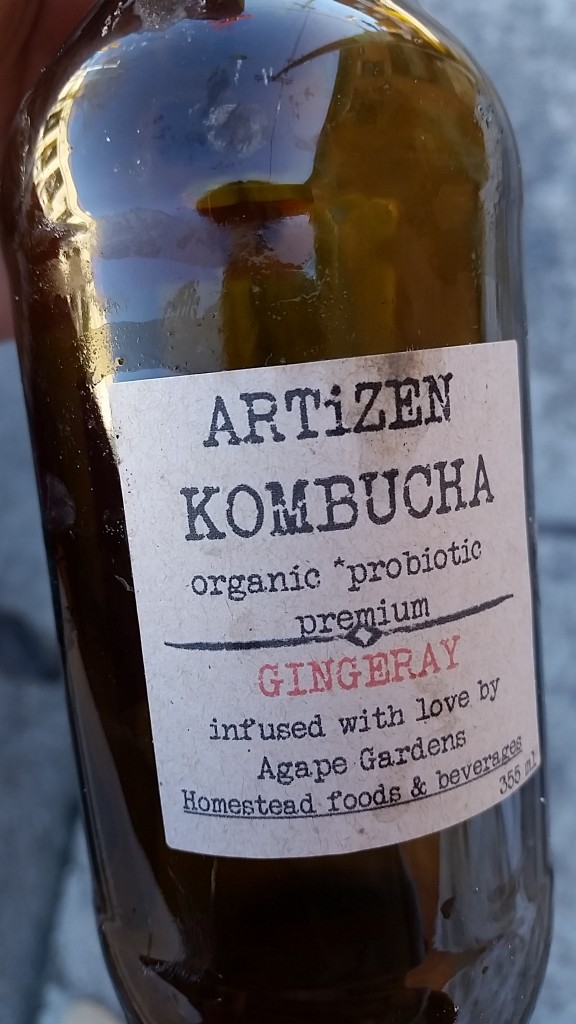 2. This local kimchi that I purchased at the Ottawa Farmers Market.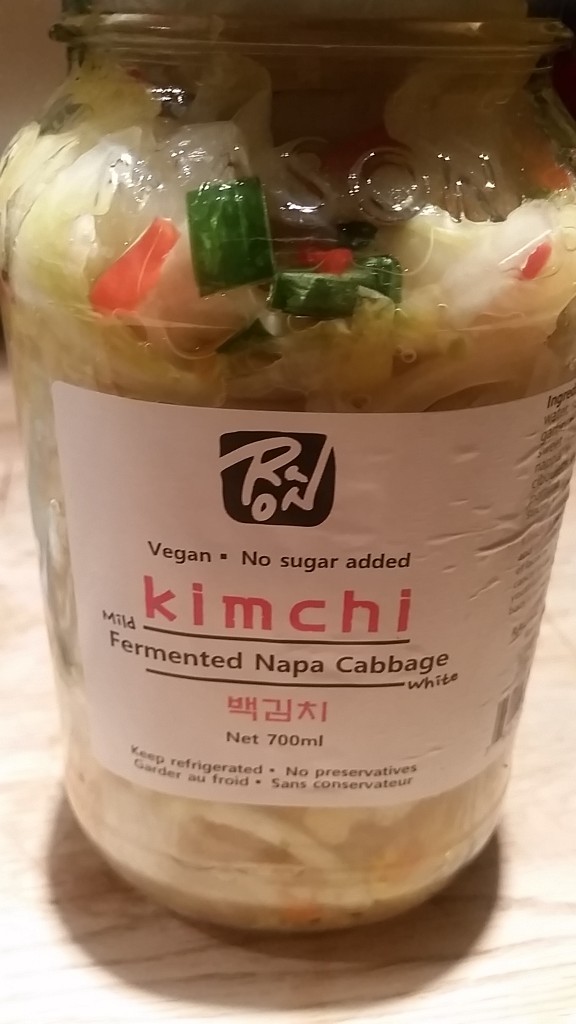 But besides eating my way thru Ottawa, the real reason I went to Ottawa was to celebrate my friends 50th birthday and to hang out with my mom. I'm so lucky to have both of these women in my lives.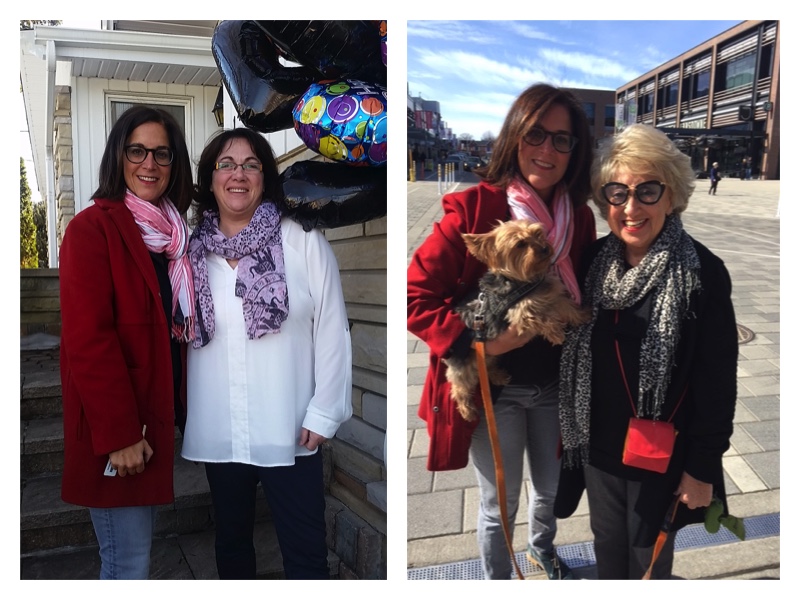 As always, I love visiting Ottawa. Hoping to return in May for the Tulip Festival and to discover more great food.