I was having company over and wanted to make something different for dessert. Something I have never tried before. Within no time at all, I was googling recipes for Lemon Meringue Pie.
I looked at several recipes/blogs before deciding that I was going to use the recipe from the blog: Sweet as Sugar Cookies, which she found from Cookie Madness.
It seemed easy:
Make a pie crust
Make the lemon filling
Make the egg whites
Lemon Meringue Pie
Pie Crust:
Most of the recipes said "prepared pie crust". Naturally I wanted to make my own.
I used a recipe from  Suite 101 written by Donna Diegel.  Click for the recipe and her useful tips.
Egg Whites: ( recipe taken from Betty Crocker)
3 egg whites
1/4 tsp cream of tartar
6 tablespoons of sugar
1/2 tsp vanilla
METHOD:
Beat egg whites on high with an electric mixer till foamy. Beat in sugar , 1 tablespoon at a time. Continue beating till eggs are stiff and glossy. Beat in the vanilla.
LEMON FILING:
Ingredients:
1 1/4 cup sugar
1/8 tsp sgar
1/2 cup cold water
1 tablespoon lemon zest
1/2 cup lemon juice
4 egg yolks
1 tablespoon butter (at room temperature)
1 1/2 cup boiling water
METHOD
Combine sugar, cornstarch, salt in a saucepan.
Whisk in 1/2 cup cold water, lemon zest and lemon juice. Blend thoroughly. Add the butter and whisk in 1 1/2 cups boiling water.
Set pan over medium heat and stir until mixture boils (about 7 minutes). Reduce heat and stir one more minute. Pour hot filling into pie crust, and top with meringue. Spread to the edges of the pie crust to create a seal and prevent shrinkage.
Bake in a preheated oven that at 350 degrees for 15-20 minutes and cool for two hours.
DO NOT (repeat – DO NOT) cover or it will WEEP. (I learned my lesson).
Making Lemon Meringue Pie,  was easy and not so easy! (does that make sense?). Did I make the pie crust too tough? did the lemon filling thicken enough? did the egg whites get stiff? I was a wreck.
However as each step was accomplished I was PROUD.
WOW – I just made the pie crust!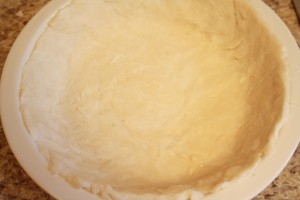 Wow – I just made the filling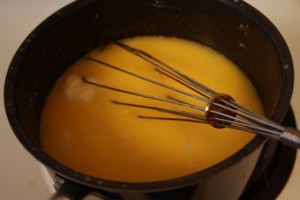 WOW – I just made eggwhites!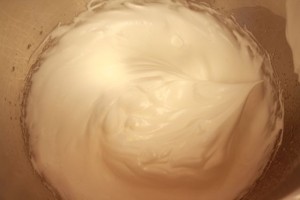 Best part – wow – I DID IT. I DID IT.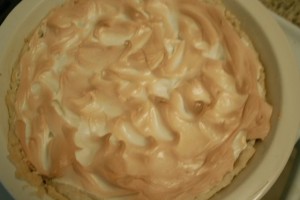 I have to admit, that my stomach was in a knot for the full hour that I was preparing this recipe. I'm just not use to making crust, filling, and meringues. But it was worth it and I know that the next time I make this recipe it will get easier.
I finally served the pie and everyone enjoyed it but received some feedback that the pie crust was too tough. Good to know.
I would love to go to a pie crust 101 class!! Anyone else want to join me?
Disclosure: I am part of the Life Made Delicious Connector Program and I receive special perks as part of the affiliation with this group. The opinions on this blog are my own.