About a year ago, I bought the condo that I had been renting. As soon as my signature was dry, I lifted the carpets that were 14 yrs old and put in hardwood floors.
A year later, I knew that the 14 yr old kitchen had to be gutted. This meant:
-new counters, new sink/faucet, new appliances, new cabinets, and a backsplash.
See what I mean? This kitchen HAD to go.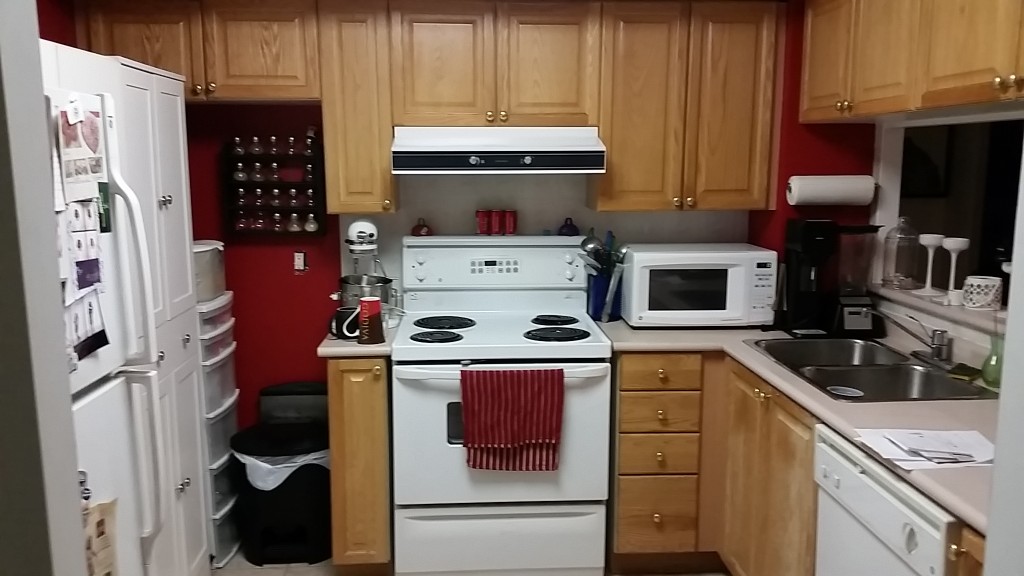 I then packed up 26 boxes of STUFF. (specifically serving dishes and small appliances). These boxes overtook my bedroom and it wasn't pretty but I knew it would be worth it.
The renovations started on Feb 10th when I went away on vacation. When I returned, I realized I would be making meals out of my bathroom for the next 4 weeks. It wasn't a fun period. Trust me.
I selected all the appliances from Sears and I can't say enough about their service. They got my business as they were the only store that answered my call. (I'm a huge fan of customer service).
My kitchen is now complete and I'm beyond happy with the new look. What a huge difference!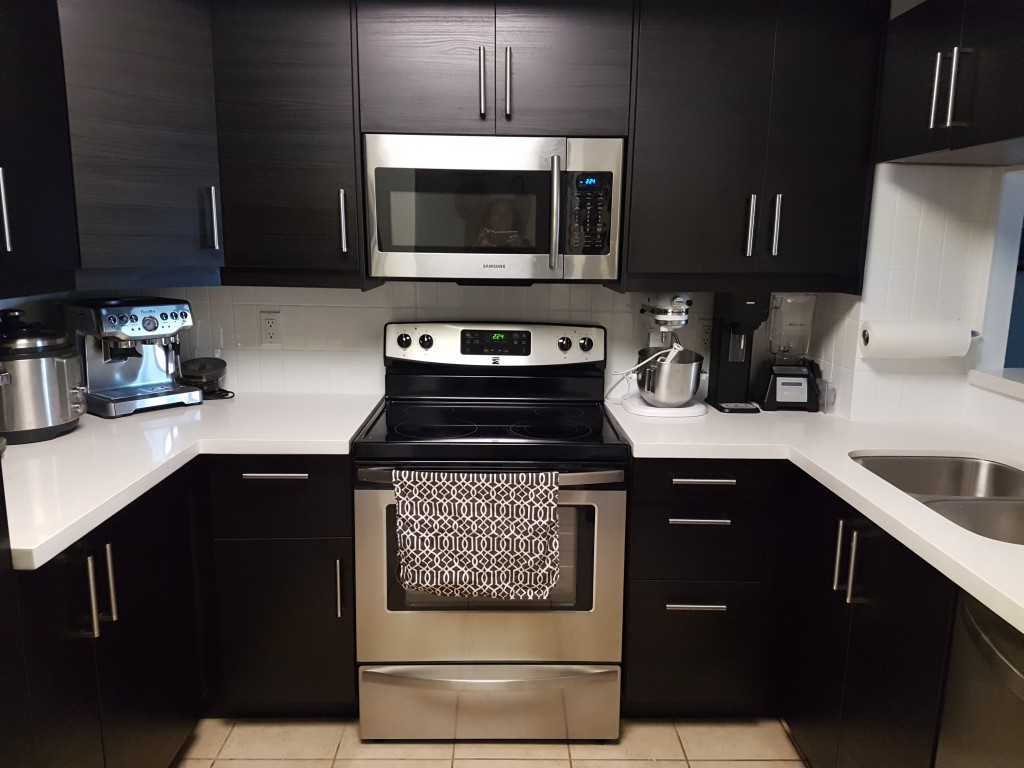 Of course my new kitchen needed a new appliance!! See that coffee machine in the corner of the photo? I'm now the proud owner of a Breville Barista Express Espresso. Stay tuned for a blog post K? In the meantime, please click on this link so you learn more about The Breville Cafe Quality campaign and their commitment to ensuring we all have a good cup of quality coffee in the morning!
Here's to my renovations that are now complete and celebrating with an excellent cup of coffee!