After following CHEESEWERKS on Facebook and Twitter for many months, I was delighted to get an invitation to attend the opening of this new 'artisinal" grilled cheese restaurant.
Here's what I like:
1) The space is gorgeous. Its bright, colorful, and well laid out.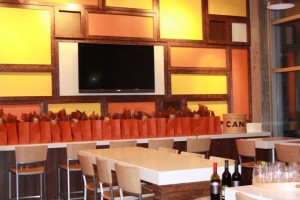 2) The menu: lots of delicious choices with really really cute names.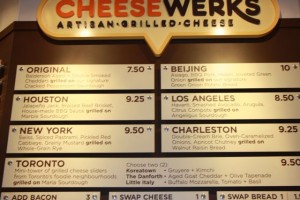 3) There is an alcohol menu: Brilliant!!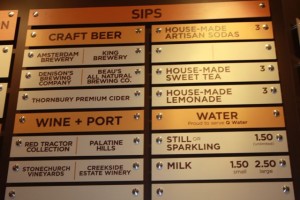 4) The sandwich itself. Everything works  – the bread, the combination of flavors and it's grilled to perfection as well.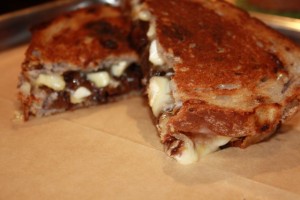 5) The owners are nice nice nice.
6) This brochure (it makes me smile). Please note, that one day soon they will soon have options for those who are lactose intolerant and for those who require gluten free bread.
7) They 'get" social media and have actively been using twitter and facebook for months.
9) Their website is fantastic. It's clean, it's fun and it's easy to navigate.
10) I know I am repeating myself, but their grilled cheese sandwiches really are DELICIOUS.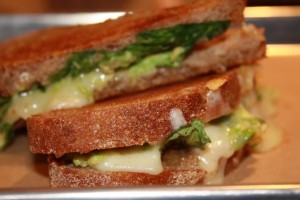 You can find CHEESWERKS at 56 Bathurst St (at Wellingston St. West) Toronto, 416-243-3327.
Hoping to put together a tweet up at this restaurant as soon as possible. It would be the perfect spot.