I grew up watching a lot of sports as my dad owned Ritchie's Sports Shop in Ottawa for 43 years. I attended many live events and watched a lot of sports on TV, but had never been to an opening ceremony before. This all changed on Friday night.
I finally attended an Opening Ceremony. It was a big deal for me to attend on a Friday night but I made sure it happened as it was a once in a lifetime experience.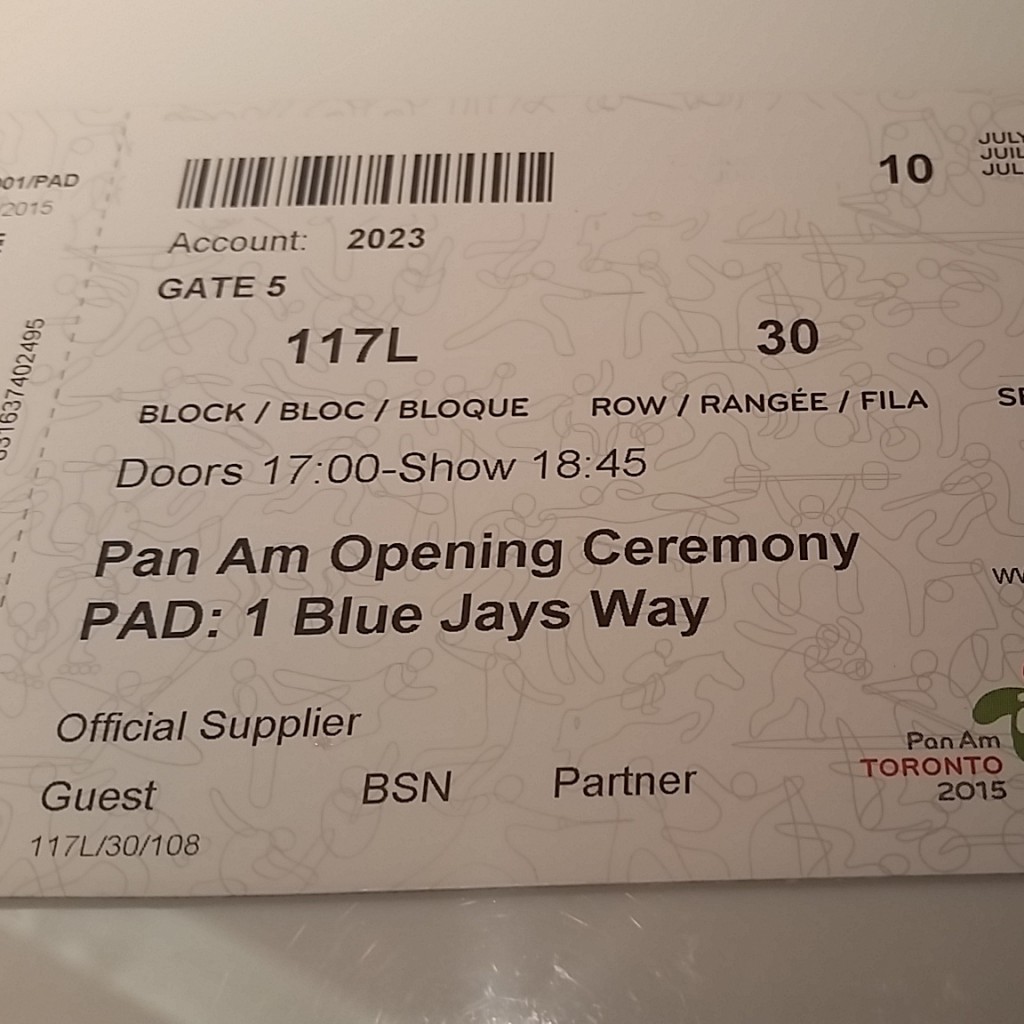 No matter how many photos I took, I simply could not capture the moment but I certainly did try.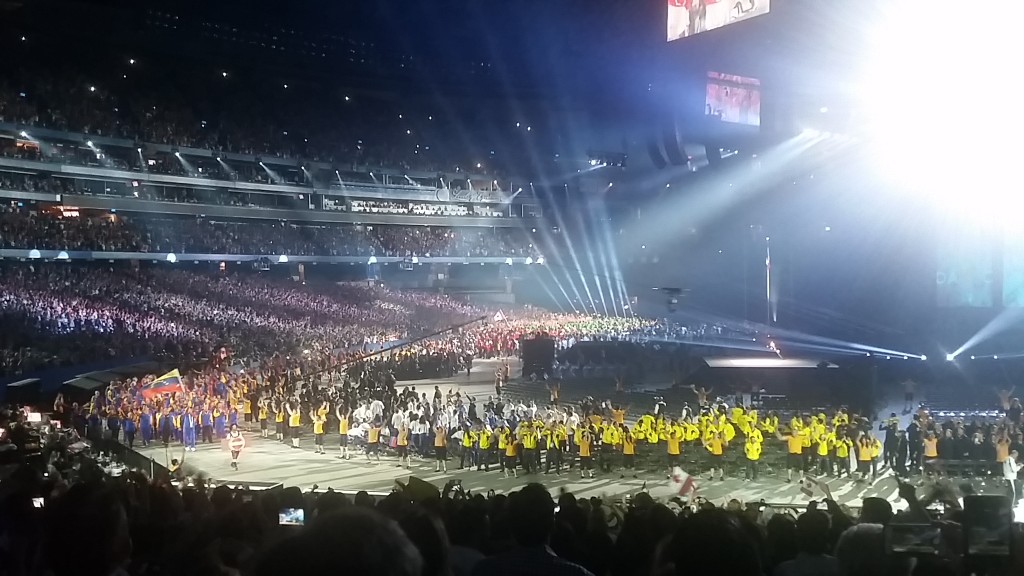 It was inspirational to watch so many dedicated athletes walk into the venue! Of course, the ceremonies included spectacular performances as well. Sorry – no photos. Please forgive me!!
As mentioned in previous posts, I attended the opening ceremonies as a guest of McKesson Canada. At their cocktail party, (before the opening ceremony), I came across this sign and was impressed with this message: GET OUT THERE. GET ACTIVE.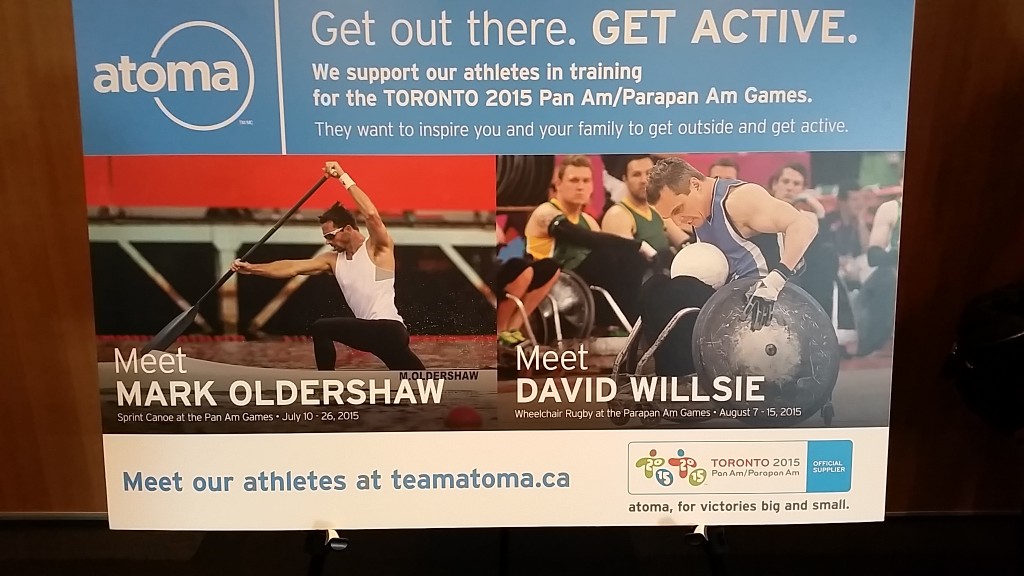 atoma products help you get the most out of your day, even in the most demanding situations. Whether you're on the field or at home, atoma products help you perform at your peak.That's why atoma is proud to support athletes and be the Official Pharmacy to the TORONTO 2015 Pan Am/Parapan Am Games.
See these atoma products? Well I will be using them throughout the summer. I know that these high quality products have the same ingredients as national brands but at lower prices. You gotta love it. They actually guarantee your satisfaction or you will get your money back.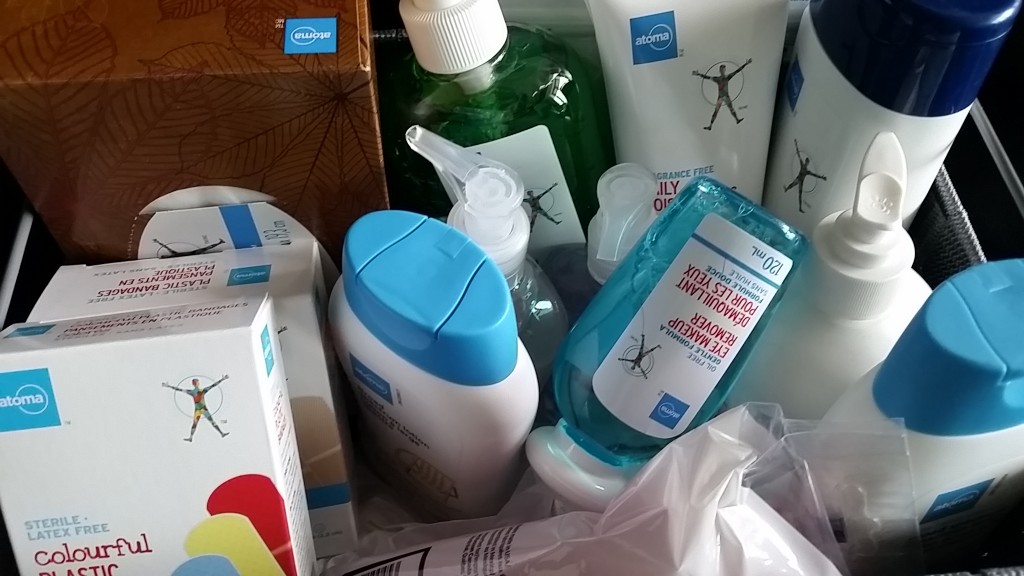 Please visit this website to meet the athletes that atoma is supporting and to learn more about atoma products….www.teamatoma.ca.
Disclosure: This blog post was sponsored, however all opinions are my own