I got tired of  making blueberry crisps, so I made a Blueberry Cobbler instead. (just like that) I searched online for a recipe and discovered that there's LOTS of recipes out there….and they are all a little different!
After reading (err..scanning) thru many recipes I finally found one that suited my needs. This is code for …I had all the ingredients in the pantry/fridge.
It's a winner. The blueberries become all goo-ey and the cobbler part was perfect.
Here's the recipe:
Blueberry Cobbler (taken from www.wickedgoodkitchen.com)
Ingredients:
For the Blueberry Filling
6 cups of blueberries
1 cup of sugar (I used less)
2 teaspoons of grated lemon zest
3 tablespoons of all purpose flour
For the Buttery Biscuit Crumble Topping
1 cup plus 5 tablespoons of all purpose flour
6 tablespoons of sugar
1 1/2 teaspoons of baking powder
1/4 teaspoon of salt
6 tablespoons of unsalted butter, chilled and cut into bits
1 large egg, slightly beaten
1 teaspoon of vanilla
1 tablespoon of sugar
1/2 teaspoon cinnamon
Directions:
1. Preheat oven to 375 F. Lightly butter a pie plate, baking dish etc.
2. Prepare the blueberry filling: Place blueberries into the prepared baking dish. In a small bowl, combine the sugar and lemon zest. Add the flour and whisk until thoroughly combined. Sprinkle evenly over the berries and toss gently.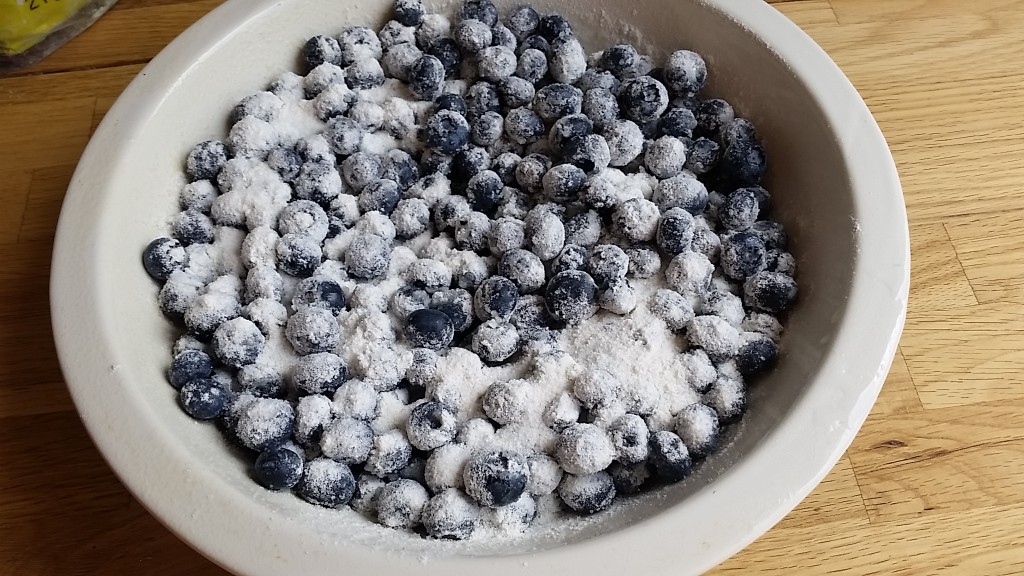 3. Prepare the buttery biscuit crumble: In a bowl, whisk the flour, sugar, baking powder and salt until well combined. Using a pastry blender, cut the butter into the flour mixture until it resembles a course meal with small pea-sized pieces of butter.  In a small bowl, whisk the vanilla into the beaten egg. Gently toss the egg and vanilla into the flour mixture until moistened and the dough starts to hold together.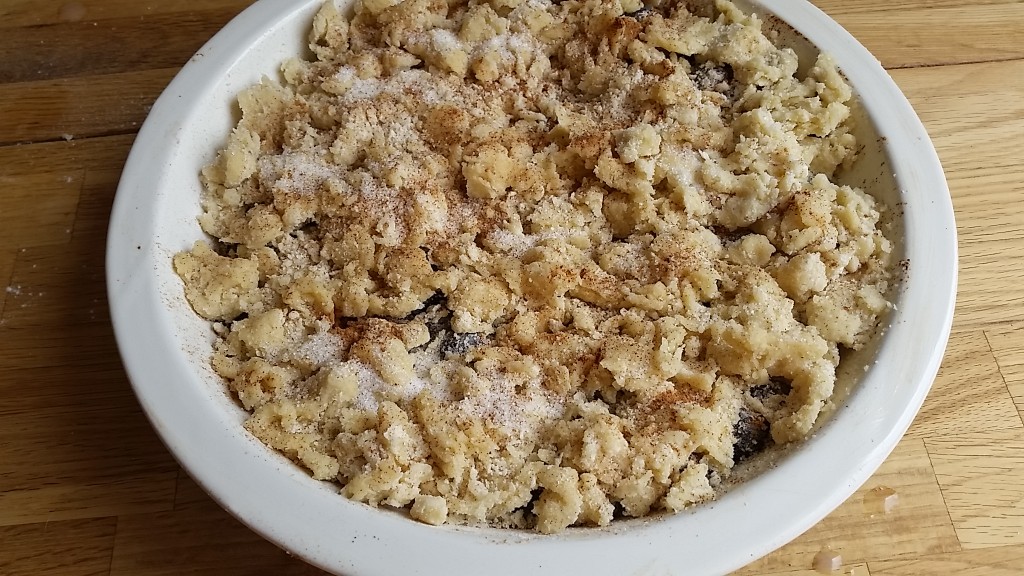 4. Assemble the cobbler: Sprinkle the biscuit crumble evenly over the fruit filling. Sprinkle with sugar and cinnamon (if desired).
5. Bake for 40 minutes.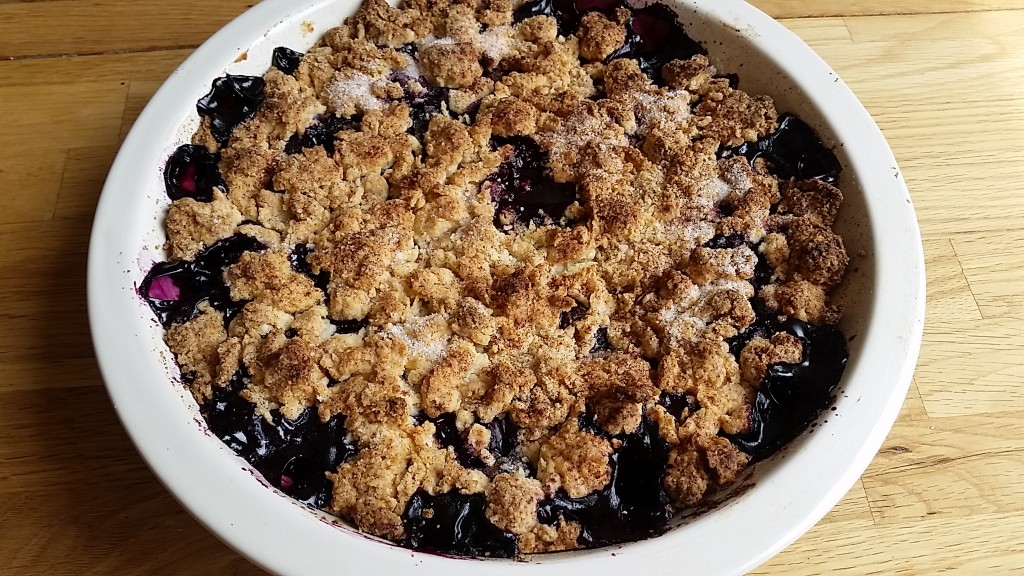 **I promise that your kitchen is going to smell delicious and the blueberries will be bubbling away.
This recipe was so good that I've made this cobbler twice in one week.
Sadly I never have ice cream in my freezer but I bet this blueberry cobbler would be absolutely perfect with a scoop of ice cream!!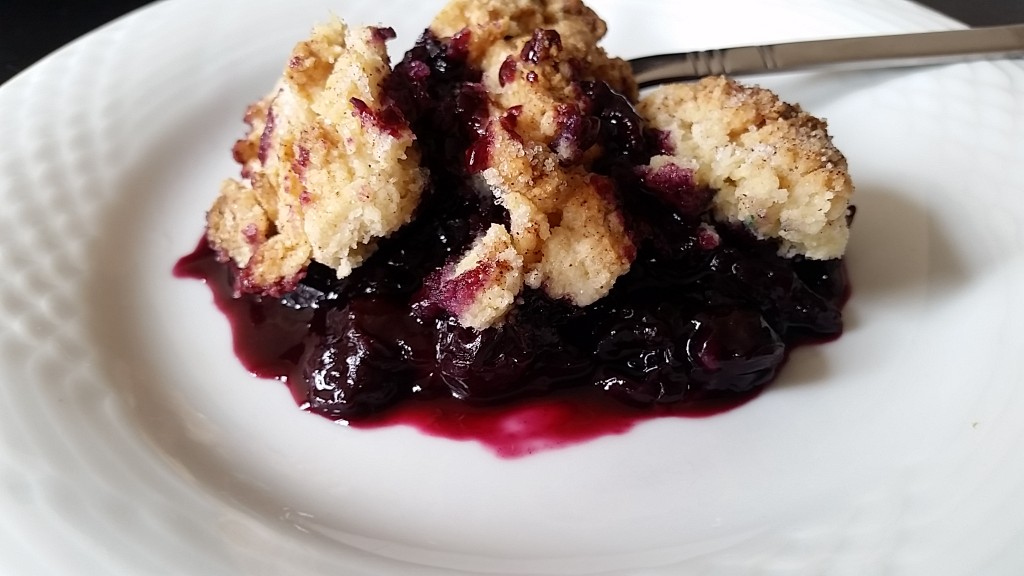 Happy Baking.