I've just returned from the 2015 President's Choice® Summer Retreat. To say that I was spoiled rotten would be an understatement. I was well fed and well taken care of!
To begin with the retreat took place in a spectacular 18,000 sqf "cottage" that was situated on Lake Rosseau. Yes – that's right, 18,000 square feet!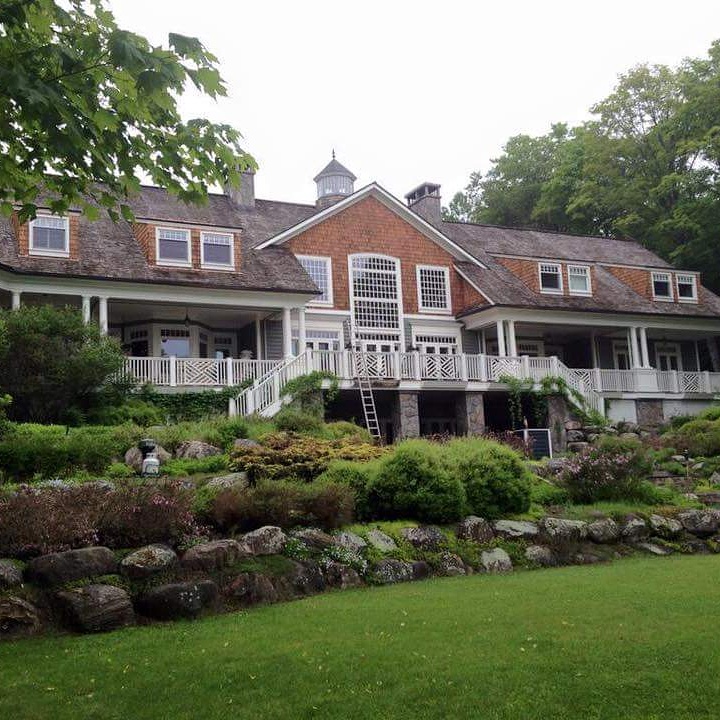 When I walked into my room there were no fewer than 3 bags of goodies waiting for me:
1. a personalized outfit from Joe Fresh
2. Sun Bum Sun Care products from Shoppers Drug Mart
3. Products from Real Canadian Superstore® including some fun PC®  products (animal baking tray, waffle maker from Everyday Essentials, napkins and more)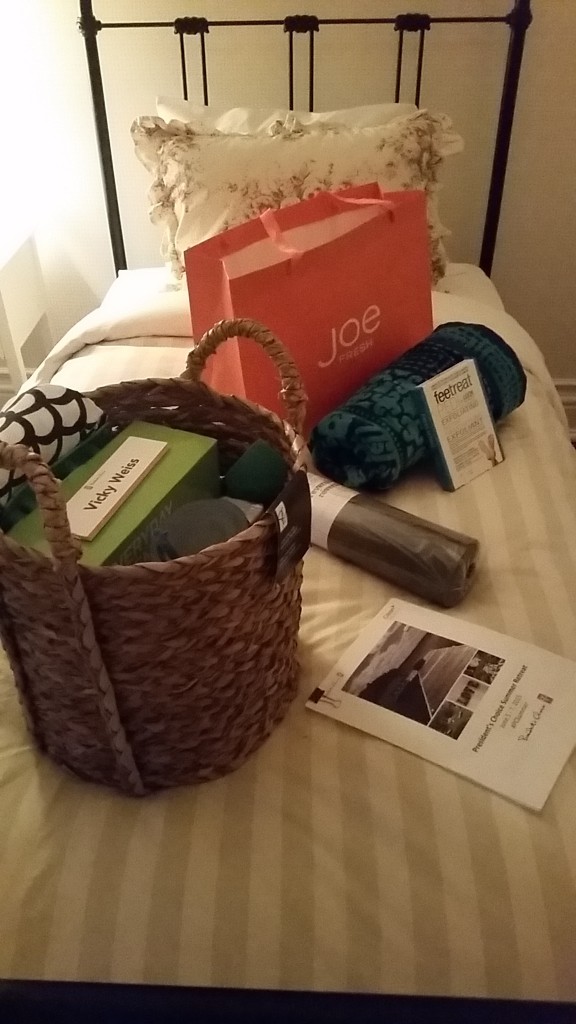 When  I woke up in the morning there was an incredible spread that featured sweet AND savoury waffles, fruit and more. Chef Andrea Buckett ensured that we started off our day on the right foot with a solid breakfast.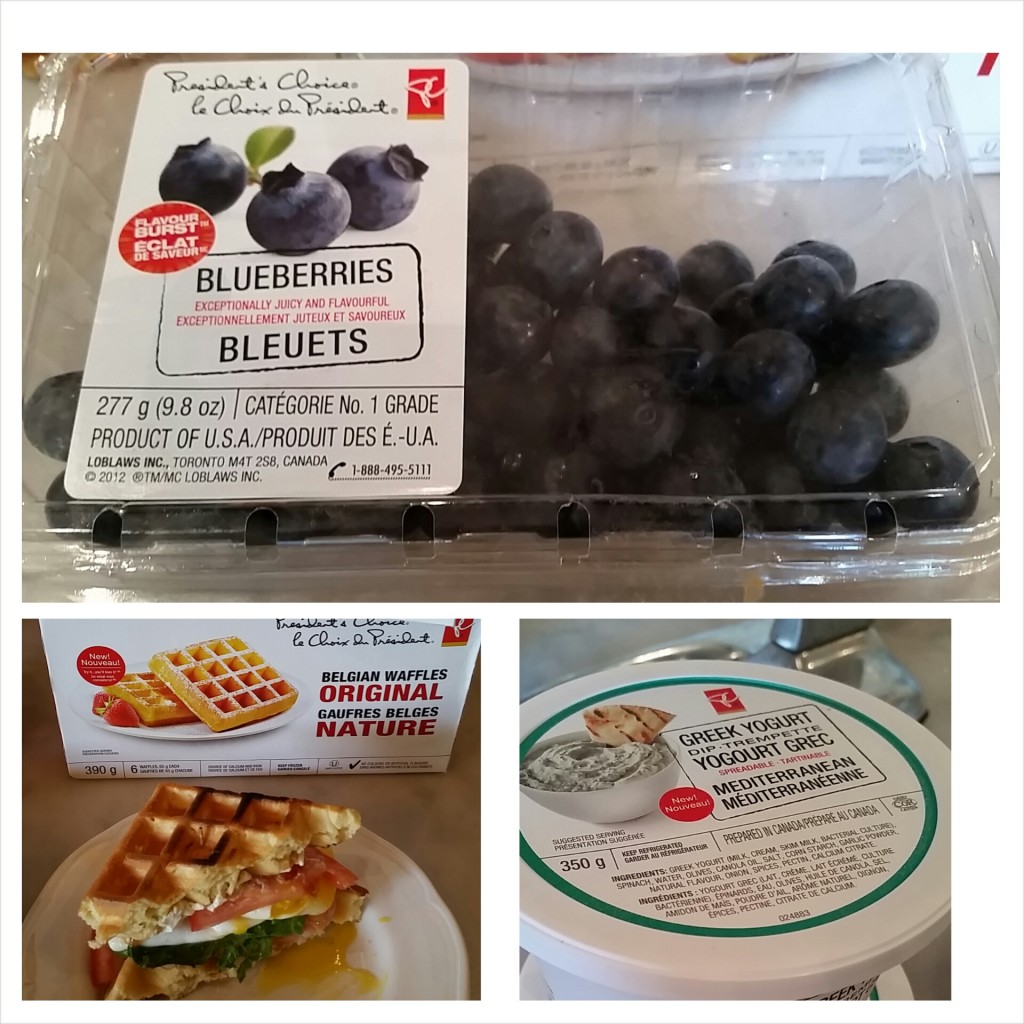 I especially loved this PC®  Pineapple Kale Smoothie that I had never tried before.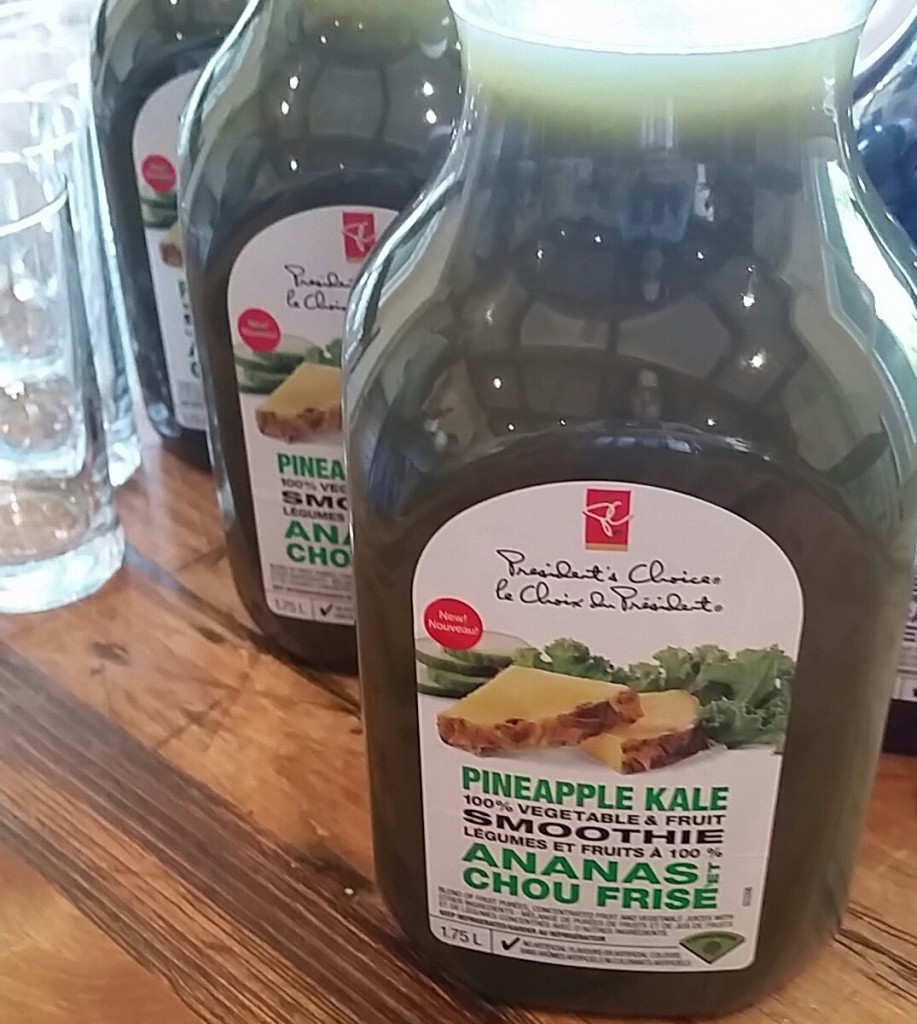 After breakfast, we were treated to a relaxing yoga session on the lawn. My Bad…I only took a photo and didn't participate!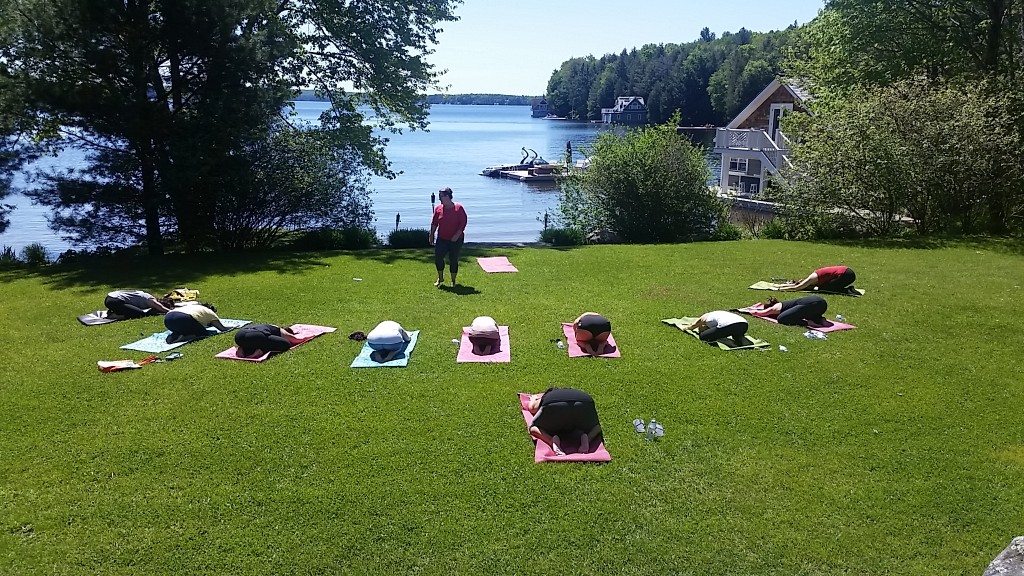 For lunch, there was a tasty BBQ….seriously no one was hungry. I was in condiment heaven!!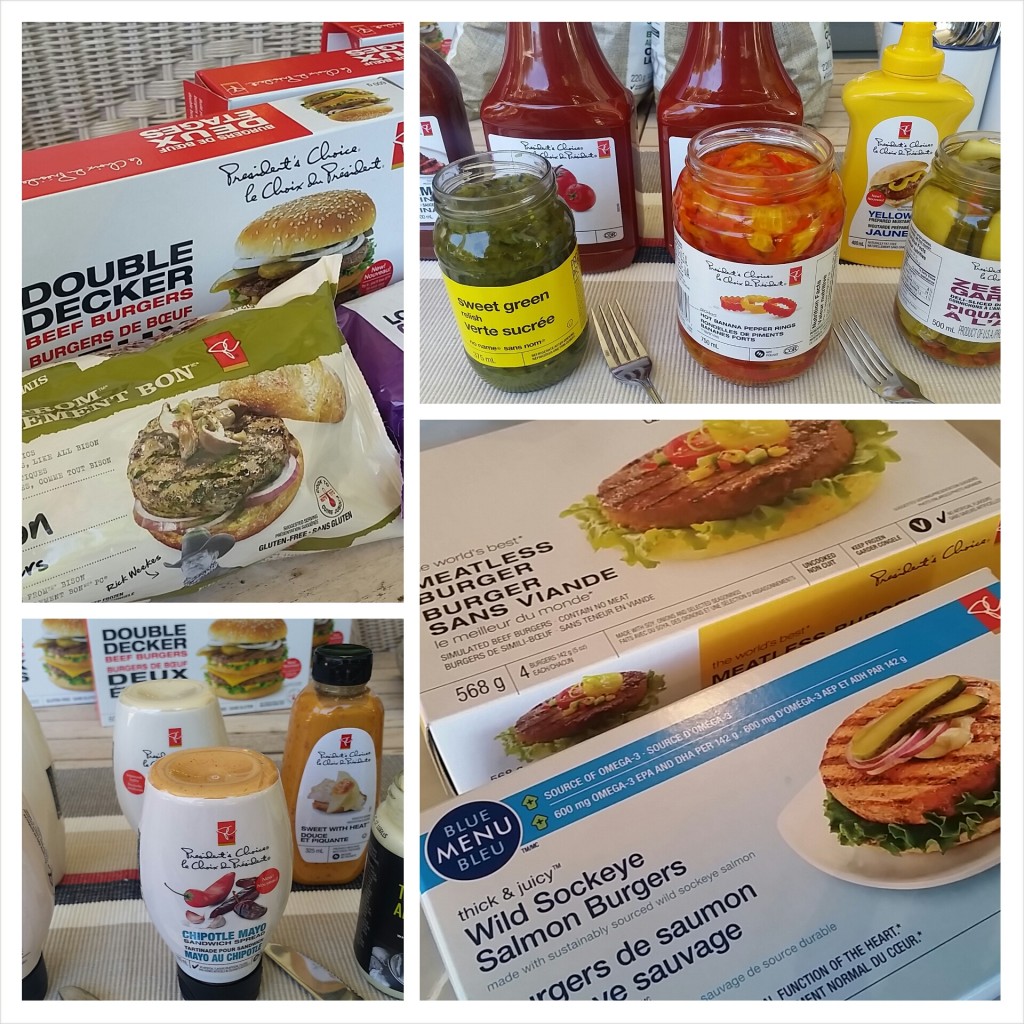 Naturally in the afternoon, I relaxed on the dock with my favorite beer that I purchase all the time – the PC® 2.5 Carb beer.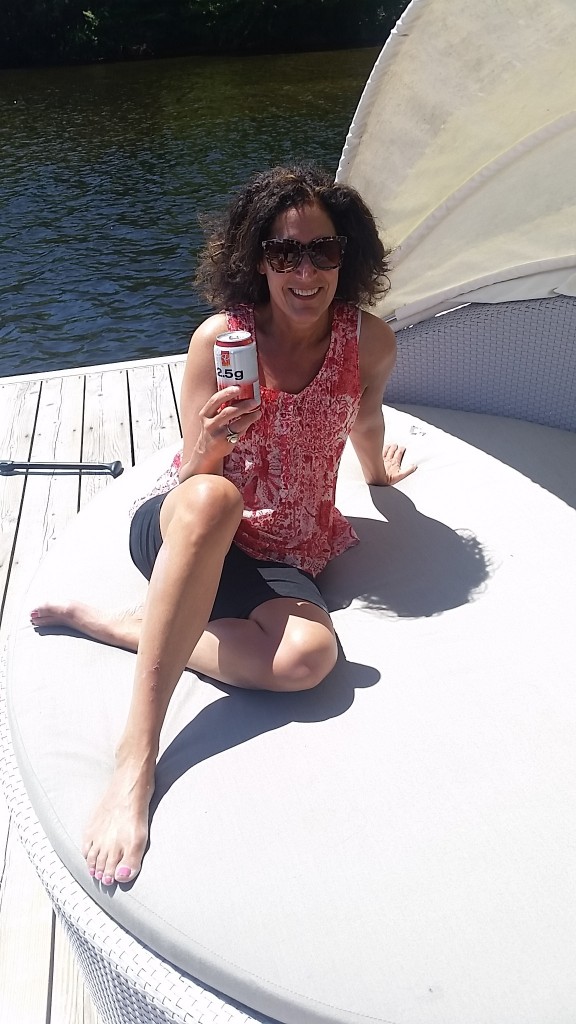 There were certainly no shortage of magazines to read or snacks!! I must admit – I was in heaven!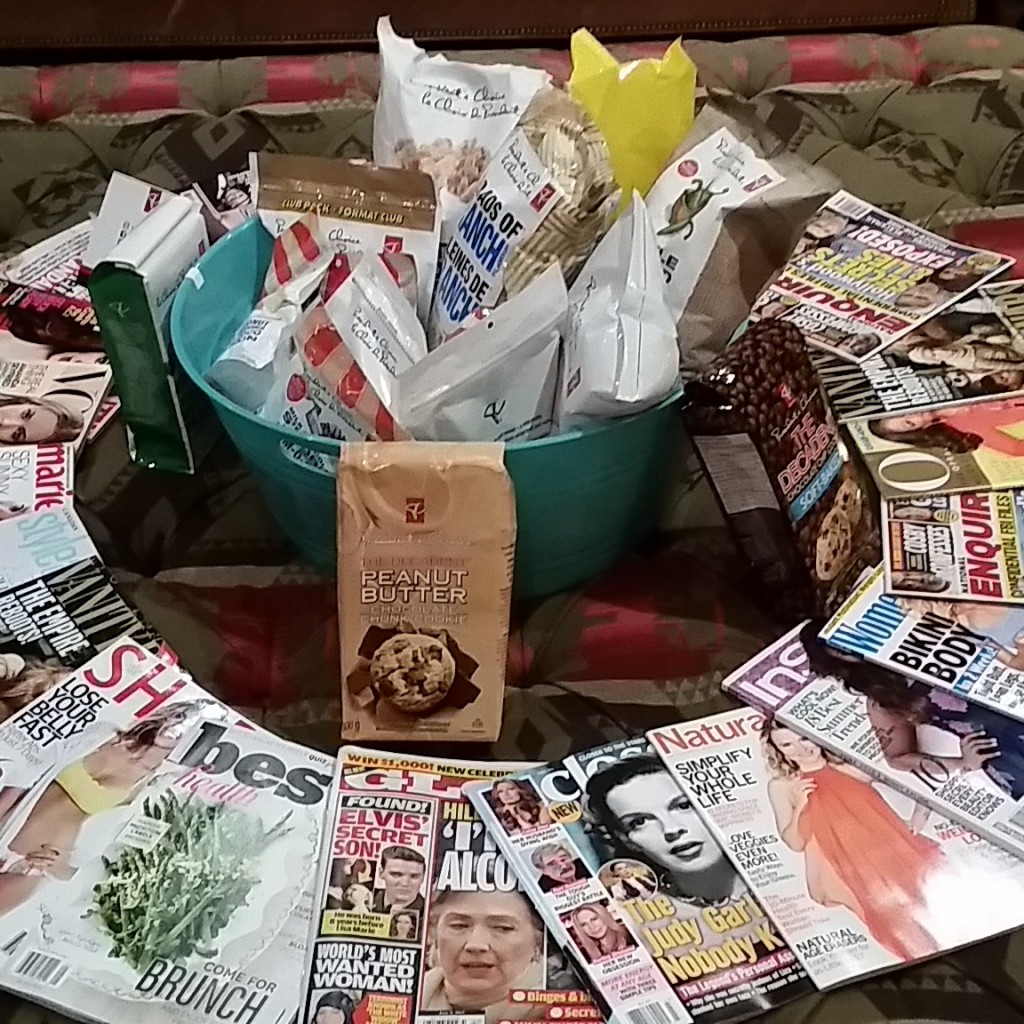 Here's one of the recipes that was used over the weekend that I really enjoyed:
RECIPE: Cauliflower and Sweet Pea Salad
1 bag PC® Frozen Cauliflower, thawed
2 cups PC® Frozen Peas
1 cup thinly sliced celery
1 cup thinly sliced radish
2 tbsp chopped tarragon or dill
2 tbsp chopped parsley
1 tsp pepper
1 tsp sea salt
Dressing:
1 tbsp PC® whole grain Dijon Mustard
3 tbsp PC ®black label Honey & Ginger Condiment
4 tbsp PC® New World EVOO Extra Virgin Olive Oil
Directions:
1. Combine all ingredients in a bowl
2. Whisk the ingredients for the dressing together
2. Pour dressing over vegetables and serve.
As you know, I've been along time fan of PC® products and gravitate toward them for their unique flavours and quality. I'm actually going to be posting a dessert using a few PC® products later this week so stay tuned. It's a winner!!
Many thanks to the entire team at Citizen Relations and the team from Loblaws who worked really (really) hard to put this fantastic retreat together. I am truly grateful.
For more information:
President's Choice: Twitter: @PresChoice, Instagram; @PresChoice Facebook: PresidentsChoice
Joe Fresh: Twitter: @JoeFresh, Instagram: @JoeFresh, Facebook: JoeFresh