The recipe for "Baked Apple Roses"  seems to be all over the internet these days.
I mean, the recipe was  e-v-e-r-y-where: on my facebook feed, on Pinterest, etc etc.
"Baked Apple Roses" appealed to me for these three reasons:
1. It didn't require a lot of ingredients
2. It looked simple to assemble
3. The final results looked gorgeous
Here's what you need to make this fast and simple dessert.
Ingredients:
-2 apples
-juice from half a lemon
-1 sheet of PC Butter Puff Pastry (my new fave)
-3 tbsp. Peach or Apricot Jam/Preserves mixed with a bit of water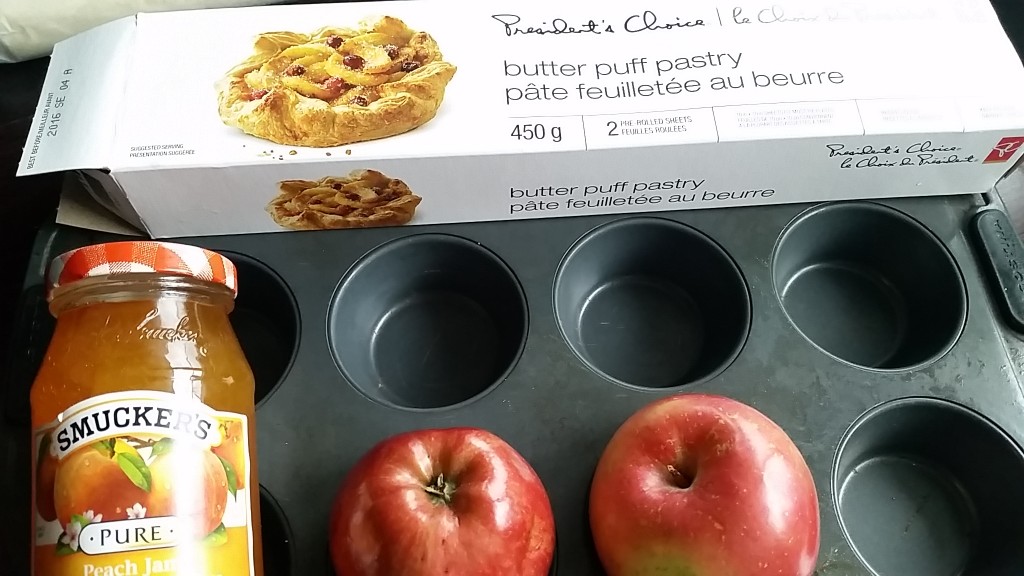 Instructions: (taken from Tip Hero)
1. Preheat Oven to 375 degrees
– Put apple slices in microwave safe bowl. Fill bowl with a bit of water and juice from half a lemon. Use enough water to make sure apple slices are covered by water. Microwave for 3 minutes. This will soften the apple slices and make them more pliable for rolling up. (AN IMPORTANT STEP)
– Next. grab a sheet of puff pastry. Flour your board and roll out the puff pastry enough to make 4 strips at 3 inches wide. (I actually took out a measuring tape for this step. Seriously)
– In a bowl mix your favorite fruit preserves with a couple tablespoons of water. Then spoon out the preserves in the center of the strip of puff pastry.
– Next place the apple slices long ways halfway on the strip. Keep adding slices until you reach the end. Then fold the puff pastry over the bottom of the apple slices. (sorry for the crappy photo but it's winter and I can't always cook/bake before 4:30 pm. #foodbloggerproblems)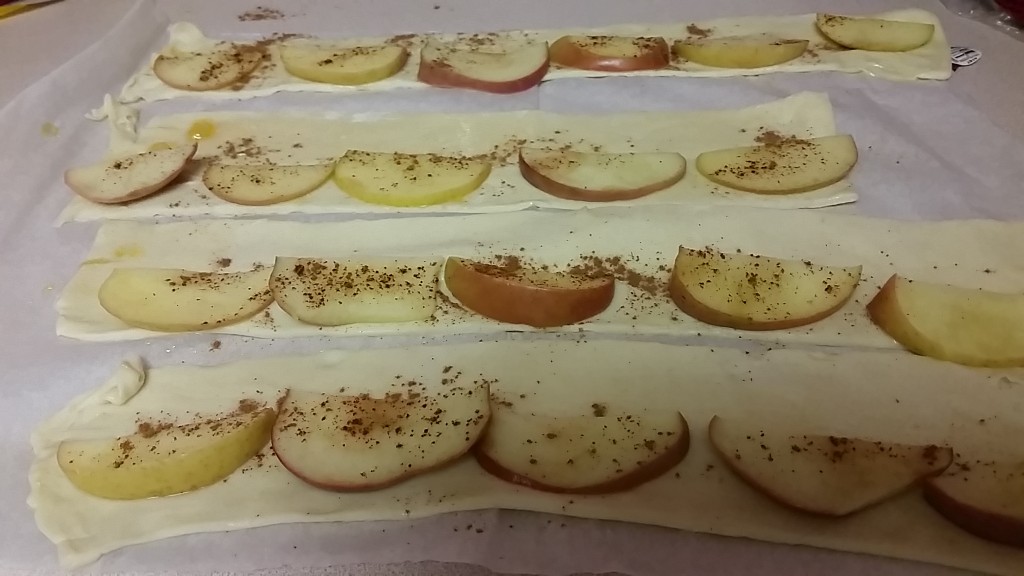 – Roll up the puff pastry and place in a greased muffin tin.
– Bake the apple roses for 35-45 minutes.
– Pull out of oven and let cool for 5 minutes.
FINAL RESULT!!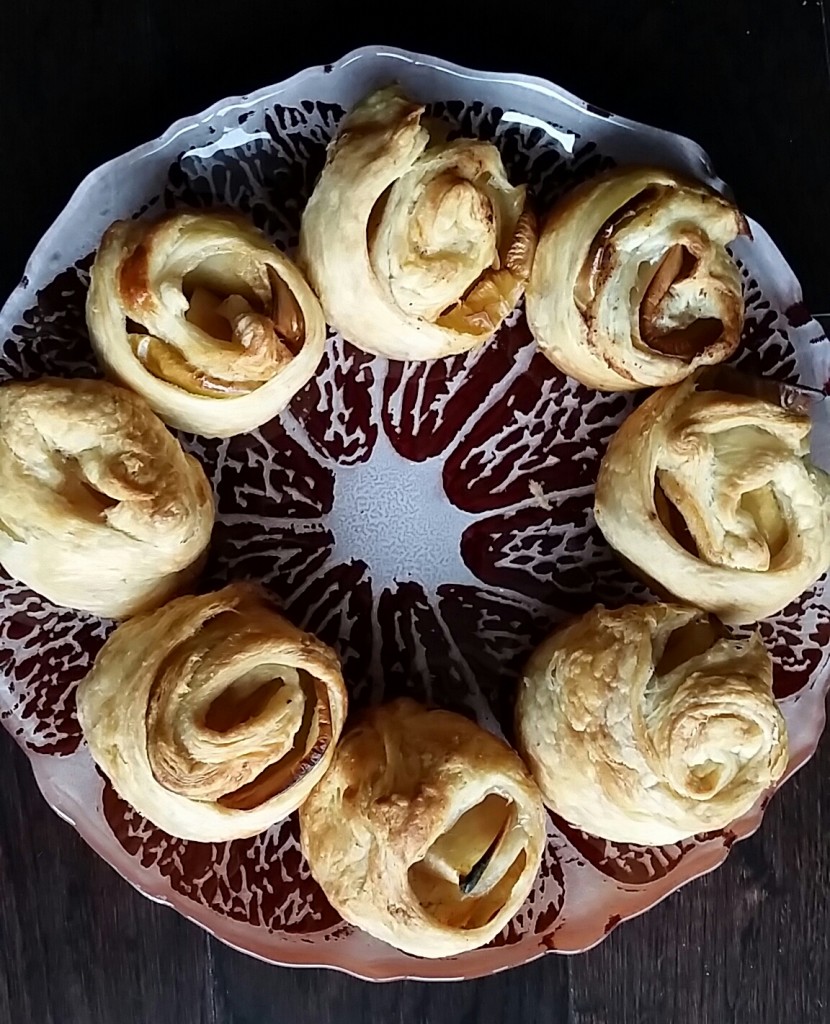 They didn't come out exactly like the ones I've seen on Pinterest or Tip Hero (my new obsession), however I was pretty happy with the results!!
Happy Baking.