My friends wanted to take me out for my birthday, so it seemed appropriate to select a new restaurant for the occasion!  After a bit of research, we decided to go to Lisa Marie which just opened up last week.
Here's what the space looks like.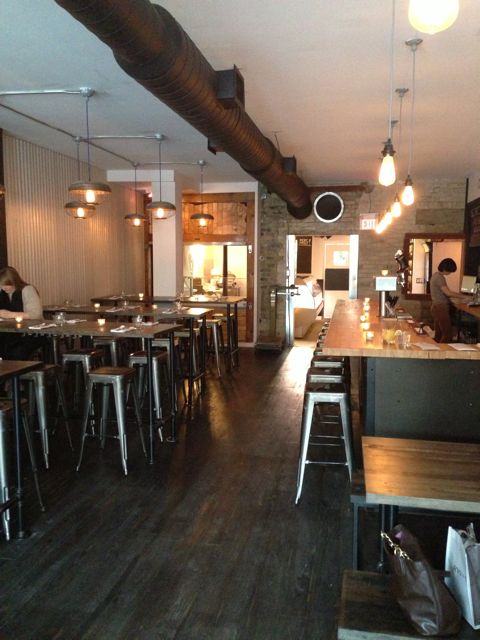 We were warmly greeted by Matt Basile (who also owns Fidel Gastro's) and sat down at a lovely table by the window. Service was brilliant. We had a great waiter who answered all our questions, filled our water glasses regularly and was extremely attentive.
As for the menu – a nice variety of "small plates" that are meant to be shared. (which we did)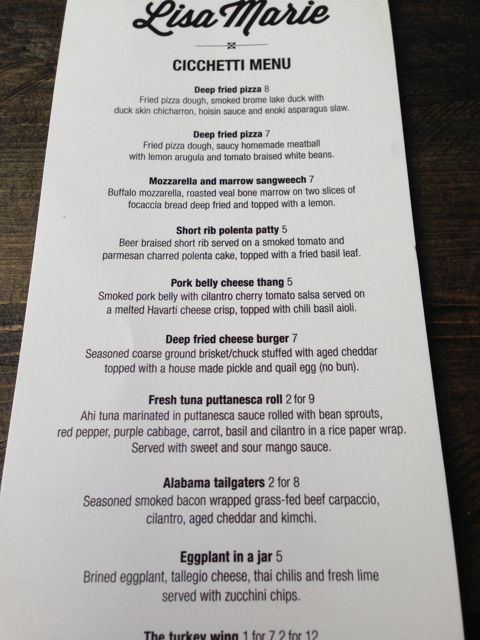 We ordered 4 different items that all arrived on one plate. Please note, that larger "plates" were offered but we chose not to order any.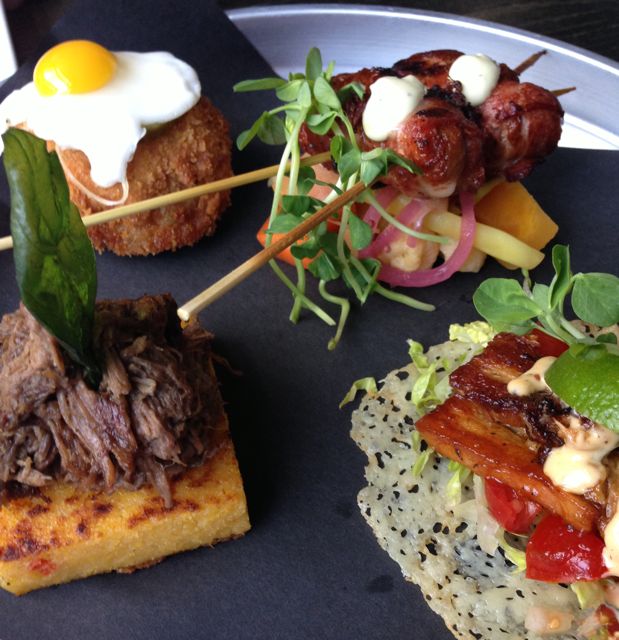 Lisa Marie is also serving some goodies for guests to take home, which I think is a brilliant idea.
I also love how Matt knows a thing or two about Social Media. See what I mean?
Congratulations to the whole team at Lisa Marie. I'm sure this restaurant is going to be a hit on Queen St. West.
Plus I want to thank my friends for taking me out for my birthday. It was such a treat.
For further information:
Lisa Marie 838 Queen West, Toronto ON  (647) 748-6822